FIFA 23 price list vary according to several factors like time of the buy, edition, platform, region, store, promotions and discounts.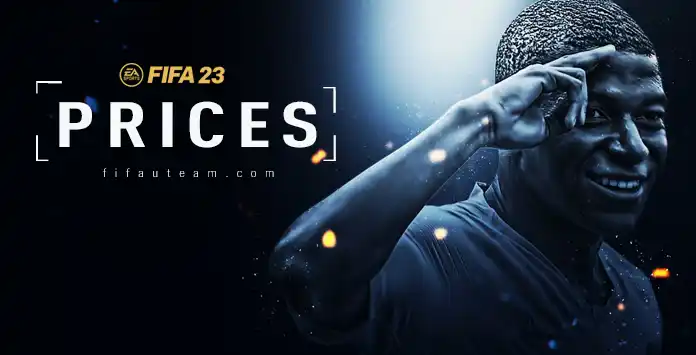 FIFA 23 Prices
FIFA 23 is the last ever FIFA produced by Electronic Arts and you will need to
buy it
if you plan to play it. The price you will pay depends on several factors.
As it is easy to understand, the
Ultimate Edition
is always more expensive than the Standard Edition since it includes several offers more, like free FIFA Points and early access to the full game.
There are also three price tiers, according to the platform. The next-gen version is the most expensive since its development costs are higher. FIFA 23 for PlayStation 4 and Xbox One is slightly cheaper due to the lack of gameplay innovations. The
Legacy Edition
, which is exclusive to the Nintendo Switch, is the naturally much cheaper since it is the same game featuring a database update.
Prices also
vary from region to region
as is covered extensively on this page. You can also find different FIFA 23 prices in different physical stores, especially a few weeks after the game goes out when promotions are more common.
EA Play
subscribers and returning users have access to a minimum 10% discount when ordering the game.
FIFA 23 Price List for PlayStation 5 and Xbox Series X|S
Regular price on launch date, without any discount or promotion applied
Region
Standard Edition
Ultimate Edition
Argentina
$3,499
$5,999
Australia
AU$ 99.95
AU$ 149.70
Austria
€79.99
€99.99
Belgium
€79.99
n.a.
Brazil
R$ 299.00
R$ 499.00
Canada
CAD$ 79.99
CAD$ 129.99
Chile
$47.900
$79.900
China
NT$ 1,789.00
NT$ 2,985.00
Colombia
$239,900
$399,900
Czechia
KČ 1,899.00
KČ 2,699.00
Denmark
KR 577.50
KR 780.00
England
£69.99
£89.99
France
€79.99
€99.99
Germany
€79.99
€99.99
Greece
€79.99
€99.99
India
₹ 3,990.00
₹ 6,490.00
Israel
₪ 327.50
₪ 477.50
Italy
€79.99
€99.99
Japan
¥ 8.640
¥ 12.960
Mexico
MXN$ 1,398.00
MXN$ 2,295.00
Netherlands
€79.99
€99.99
New Zealand
NZ$ 109.95
NZ$ 149.95
Norway
KR 699.00
KR 999.00
Poland
ZŁ 288.90
ZŁ 448.90
Portugal
€79.99
€99.99
R Ireland
€79.99
€99.99
Saudi Arabia
269.00 SAR
389.00 SAR
Singapore
SG$ 79.99
SG$ 139.90
South Africa
R 999.00
R 1,499.00
South Korea
₩ 71,900
₩ 115,900
Spain
€79.99
€99.99
Sweden
KR 749.00
KR 1,099.00
Switzerland
CHF 79.00
CHF 99.00
Turkey
497.50 ₺
699.00 ₺
UAE
USD$ 62.99
USD$ 104.99
USA
$69.99
$99.99
FIFA 23 prices are not confirmed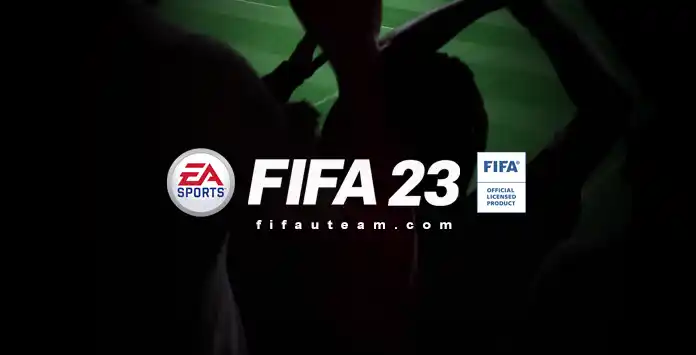 Price Evolution
The thing that has the biggest impact on the FIFA 23 price is the time you buy it. Prices are always higher on pre-orders and on the launch date and then they
gradually drop
until the Black Friday, when they are cut up to 50%.
The drop doesn't stop here. As is normal in a yearly release title, prices continue to fall until they are added to the EA Play catalog (May 2023), reaching a reduction as low as 80%.
Frequently Asked Questions
What is the price of FIFA 23?
Price varies according to several factors, like platform, region and store. As a reference, the regular price of the next-gen version is €99.99, $99.99, £89.99 (Ultimate Edition) and €79.99, $69.99, £69.99 (Standard Edition), while the current-gen costs €99.99, $99.99, £89.99 (Ultimate Edition) and €69.99, $59.99, £59.99 (Standard Edition).
No. FIFA 23 prices are in line with the ones charged for FIFA 22.
When will FIFA 23 price drop?
If you don't want to buy FIFA 23 on its launch date because of its high price, the best thing to do is to wait until Black Friday or the Holiday season.
What price will FIFA 23 be on Black Friday?
FIFA 23 prices during Black Friday usually drop up to 50%.
How much is FIFA 23 on Stadia?
The
monthly fee
of €9.99 doesn't give you access to FIFA 23. You have to buy the game, which price is in line with what console stores charge.
How can I get FIFA 23 for free?
FIFA isn't free to play so unless you are an EA Access Pro subscriber, you will have to buy it. At the end of its yearly cycle, FIFA 23 may be made available in EA Play, Steam and other services.
How to get a discount when buying FIFA 23?
EA Play subscribers and returning users have access to a few discounts. However, if you really want to save, the best you can do is to follow
our method
.
FIFA 23 Price List for PlayStation 4 and Xbox One
Regular price on launch date, without any discount or promotion applied
Region
Standard Edition
Ultimate Edition
Argentina
–
–
Australia
–
–
Austria
€69.99
€99.99
Belgium
€69.99
n.a.
Brazil
–
–
Canada
–
–
Chile
–
–
China
–
–
Colombia
–
–
Czechia
–
–
Denmark
–
–
England
£59.99
£89.99
France
€69.99
€99.99
Germany
€69.99
€99.99
Greece
€69.99
€99.99
India
–
–
Israel
–
–
Italy
€69.99
€99.99
Japan
–
–
Mexico
–
–
Netherlands
€69.99
€99.99
New Zealand
–
–
Norway
–
–
Poland
–
–
Portugal
€69.99
€99.99
R Ireland
€69.99
€99.99
Saudi Arabia
–
–
Singapore
–
–
South Africa
–
–
South Korea
–
–
Spain
€69.99
€99.99
Sweden
–
–
Switzerland
CHF 69.00
CHF 99.00
Turkey
–
–
UAE
–
–
USA
$59.99
$99.99
FIFA 23 prices are not confirmed