FIFA 23 EA Play is a paid subscription program that includes the FIFA 23 trial early access and other offers.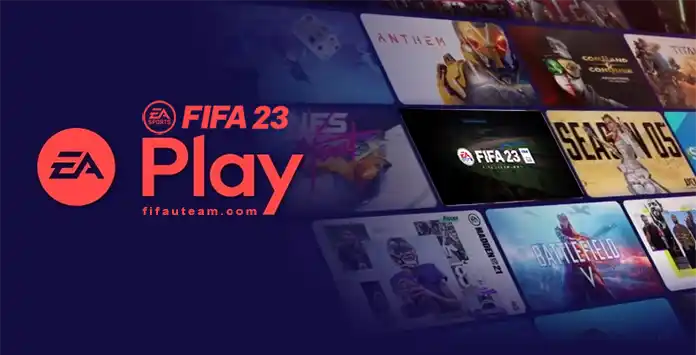 FIFA 23 EA Play Trial
With EA Play (former EA Access and Origin Access), subscribers earn early access to all recent and upcoming EA titles, including FIFA, NHL, Madden, Need for Speed and Battlefield series. The program gives access to Play First Trials, which are
complete versions
of popular games playable for a limited time.
In the case of the FIFA 23 trial, players are allowed to do everything they would do in the final game, including play, trade and
buy FIFA Points
, which can be a huge advantage over the other players without early access. It is also possible to
transfer FIFA Points
from the previous edition.
With the FIFA 23 trial, players are playing the real game for a limited time before hitting the stores. If they purchase FIFA 23 once it releases, they can pick up right where they left off – their progress and stats carry over. Saved games and
achievements/trophies
earned during the Early Access will unlock once they purchase and log into the EA Servers with the final version of the game. Subscribers who don't buy the game can play FIFA 23 EA Play early access until the full game release date or until they have played 10 hours, whichever comes sooner.
The only limitation of the FIFA 23 EA Play early access is that it can only be used for
10 hours
. It is important to note that the trial timer will continue to count down even when the game is running in the background. In order to optimize the trial experience, we recommend to:
Quit the trial completely when you are not playing
Xbox: Home > Start on FIFA > Quit Game
PlayStation: Close application
PC: Close the window
Use the web/companion app to trade, open packs, manage your squad and complete SBCs and objectives;
Avoid starting the game while it is still downloading – you will have limited features and wasting your time.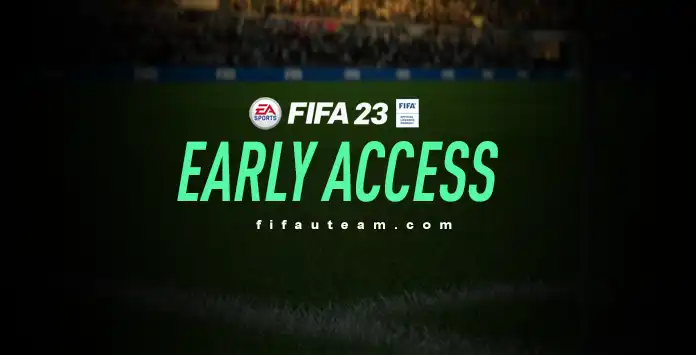 Trial Release Time
By subscribing the EA Play program, players earn the right to play FIFA 23
three days
in advance, before the official launch. The trial is released in the stores at the same time, so it doesn't make sense to change the store to play it first.
In line with what happened in previous years, FIFA 23 early access starts at around 3pm UK time on
September 26, 2022
and, unless the timer has expired, ends on the game launch date.
Pre-download is not available in the trial, so players who start the download when it becomes available in the store still have to wait for 1 to 2 hours to be able to play it.
Trial Release Time
All release times are indicated in the UK time zone
Videogame
Release Date
FIFA 23
26/09/2022 15:00

Mon

FIFA 22
22/09/2021 16:00

Wed

FIFA 21
01/10/2020 16:00

Thu

FIFA 20
19/09/2019 16:00

Thu

FIFA 19
20/09/2018 16:00

Thu

FIFA 18
21/09/2017 00:00

Thu

FIFA 17
21/09/2016 20:00

Wed

FIFA 16
16/09/2015 22:00

Wed

FIFA 15
20/09/2014 17:00

Sat

FIFA 23 release date is official
EA Play Pro
EA Play has two tiers of membership:
Basic ($4.99/month or $29.99/year)
available for all platforms
Pro ($14.99/month or $99.99/year)
Only available for Origin.
EA Play Pro subscribers get free and instant access to the Ultimate Edition of FIFA 23 right from the early access start time. They don't need to buy the game since this is already a final version without any limitation (there is no timer in the Pro plan). It will be theirs as long as they have an active subscription.
Base vs Pro Side-by-Side Comparison
FIFA 23 is free from the laucn date only on the Pro plan
| | | |
| --- | --- | --- |
| Feature | Basic | Pro |
| Platforms | All | Origin |
| Early Access | 10-Hours Trial | Full Game |
| Free Games | Basic | Pro |
| Extra Content | Not Included | Included |
| Digitial Discounts | 10% | 10% |
| In-Game Rewards | Included | Included |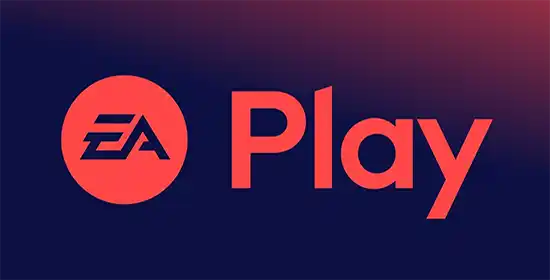 EA Play Subscription
An EA Play subscription gives access to Play First Trials, free games, discounts (including on FIFA Points), and in-game rewards. In the case of FIFA 23, we strongly recommend to subscribe for
one month
, especially if the plan is to buy the game. The subscription price will be covered by what will be saved when buying FIFA 23.
Players can cancel their membership at any time. However, they won't be charged for the following period if they do it before their next monthly or annual billing date. When a subscription ends, a renewal is required to keep working. It is made automatically for a month or a year, depending on the membership duration members have chosen.
How To Subscribe EA Play
Go to your PSN, Xbox, Origin or Steam store and search by 'EA Play'. We recommend you do this just before the FIFA 23 trial goes out because it is when it is announced a limited-time discount of 75% on the subscription of the first month;
Select the basic plan;
Subscribe for one month and make the payment.
EA Play Prices
Subscribers can choose between monthly and yearly plans
Region
Monthly
Yearly
Europe
€3.99
€24.99
England
£3.99
£19.99
USA
$4.99
$29.99
Brazil
R$19.90
R$109.90
Canada
CAD$4.99
CAD$239.99
Japan
¥518
¥3,002
Mexico
MXN$65
MXN$399
Saudi Arabia
19.00SAR
129.00SAR
Prices for base plan on all platforms
FIFA 23 Trial Download
To start playing the FIFA 23 trial, EA Play subscribers have to download it from the console's store while it is available.
How To Install the FIFA 23 Trial
Confirm if you are logged in with your account that is linked to EA Play;
Go to your console's store or library and search by 'FIFA23';
Select one of the editions and then select 'Trial'. If this option is not available, try with the other edition.
If you are trying to download it right after it gets released, you may have to face a few error messages and wait a few minutes until you get it.
20 Hours Trial Glitch
The trial has a limit of 10 hours for each console. However, there is a glitch that lets play for 20 hours on
next-gen consoles
, regardless of player have made any pre-order or not.
How to Extend the FIFA 23 Trial to 20 Hours
Download the FIFA 23 trial on your PlayStation 5 or Xbox Series X|S as explained above;
Install the 'PlayStation App' on your mobile;
With the same account which is linked to EA Play, use the app to search by the curren-gen trial version of FIFA 23. Be sure you are selecting the correct version. You may have to select 'see more' to drop down all options;
Add to the library;
Download and install the FIFA 23 current-gen on your next-gen console;
Open the next-gen version in your next-gen console and check if the timer says '20 hours'.
As soon as you don't need the trial, uninstall the current-gen version from your PlayStation 5 or Xbox Series X|S, the PlayStation App from your mobile device, and eventually cancel the EA Play subscription.
If this doesn't work but you have two consoles, one of each generation, install the game in both. Then, go to your next-gen console > library. You will have two trials with 10 hours each that you can access from the same console.
Frequently Asked Questions