Rodrigo Lopes, the website's author, has always wanted to do something while being some place near the community where he could explore more freedom of content. In this area, which will start by being a monthly thing, he'll definitely have the opportunity to show a mostly personal vision about (not only) the game.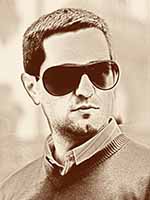 Brief FIFA Ultimate Team History
Many people around here often ask us our opinion on determined subjects of the game. They mainly put their faith in our experience, which is in fact as vast as this game mode's period of existence. Seven different Ultimate Team editions passed before our eyes, and we learned a lot with all of them. Maybe it's also time for you to get to know more about the FIFA Ultimate Team history.
Do you remember the time when EA Sports owned Champion League's image rights? If you don't know who Cafú or Buzz Lightyear is you probably don't. It happened almost a decade ago and only lasted two years. Enough time for it to work as the first sketch on what would come to be the most famous game mode in the history of the FIFA series. It happened to be from 'UEFA Champions League 2006–2007' that Ultimate Team was born. That's what it was called then. Microsoft users being favoured is also something from that time. Only Xbox 360 owners were able to experience EA's newest feature. After all it was nothing more than this, anyway: a test. The results weren't the expected and the idea was shut down. But not for good.
On the 19th of march 2009, Ultimate Team kicked off. For most people it was something new. In reality, the differences were so many that we were closer to experiencing a birth rather than a second life. The growing transfer market and the need to innovate FIFA was facing in order to be able to stand out rushed things. The potential was there, they'd just need to know how to explore it. After all who would resist the possibility of combining simulations with their passion for football? There was no way it could fail. The rules were defined, the game mechanics were improved and Ultimate Team came to life.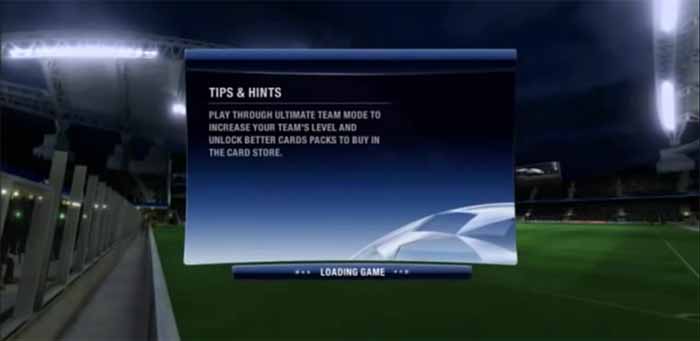 EA Sports knew they held in their hands a diamond ready to be polished but they had to do things sustainably. It was no surprise that the release of Ultimate Team in FIFA 09 came through a paid DLC (downloadable content). Whoever wanted to be a FUT Founder, title EA gave the first players as a way of gratitude, would have to pay. The fact that it costed no more than ten dollars convinced around one million players to try out the promising new game mode. They got a very considerable number of registrations, given that FIFA 09 was on its path to end. The expectations were so largely surpassed that the Ultimate Team debut was marked by something that would still come to happen over and over again in all its history: the servers didn't handle the traffic and crashed. As you can see, some things never change.
If you think the game was much different from today's, you're wrong. Chemistry already existed, fitness, training cards, contracts, stadiums, player categories, coins and also much of what you see today. You could build your dream team doing the famous market transactions or through pack openings of one of the three kinds: gold, silver or bronze. There weren't tournaments or seasons, but you could play off-line or online. The basics of Ultimate Team are the same. Only a few new features were added and some small improvements were made through time./p>


Video introducing the Ultimate Team mode to the FIFA players community
The second edition of Ultimate Team wasn't released alongside the game. Announced in December 2010 and only made available, through DLC, two months later, it went on as an exclusive for Playstation 3 and Xbox 360. Two gold packs were rewarded to the founders' loyalty, that actually became a thing and kept happening every year.
FIFA 10 brought Ultimate Team some new features that were all about making it more attractive. Starting from the price, reduced to half. The store also introduced premium packs, with triple the amount of rare cards, and the introduction of tournaments gave the game mode diversity. FUT 10 suffered many other small changes, according to the analysis made on the previous edition. A good example has to do with what would happen to the players when they'd run out of contracts. At first, the card had to be discarded, which didn't make much sense. In FUT 10, you would still be able to use the player if you applied him a contract card. It was also in this version that Ultimate Team lost a little bit of its association with a sticker album type of image. You started being able to store an unlimited number of players, staff, club items, badges and stadiums and the famous 'watch list' section was created, which permitted easy tracking of the cards you showed interest in.
However, these weren't the biggest innovations in the game. For FUT 10 something was reserved to change the game mode forever: In Form cards. That year the first teams of the week were released. They managed to make the game dynamic, bringing real life and virtual football together, increasing the possibilities and making everything more interesting.
The most astonishing innovation was something else, though. The current inactive FUT Web App was the one new feature that caused the most excitement, it increased exponentially the number of transactions on the market because thanks to this Ultimate Team was no longer a regular console game. It was now possible for us to improve our team even while being away from the console, a PC with internet connection was all it would take.
Video introducing Ultimate Team for FIFA 10
After two partial years of tests, EA made the most intelligent decision in the FIFA Ultimate Team history.. At least for their own wallets. They realised that by making the game free of charges they'd be able to attract a lot more fans, many of whom would open packs. That's what happened. The game was once again released into downloadable content but much earlier than in previous years. After all, the earlier the release, the more packs sold. November of 2010 marked the beginning of this successful series. By the end of that year Ultimate Team had triple the amount of players and incomes increased just as well. It was no longer restricted. Everyone could build their dream teams including the unstoppable Messi on the right wing (first player ever to achieve four TOTW cards) or the scoring machine attack line formed by Drogba and Wayne Rooney.
The realism given to the game with the introduction of TOTW cards, now presenting the black colour difference, kept going further in FUT 11 with player transfer updates that represented new cards featuring the new club for every transferred player, which remain to this day. This way the amount of possible team combinations would increase, convincing the users to stick up to Ultimate Team for a few more months.
But why build your dream teams if you weren't able to show them to your friends afterwards? EA Sports replied with two new features. The first one, expanding the ways you could play challenges with your friends. For the first time in the FIFA Ultimate Team history., you could choose who to play against on line. If there were any doubts left concerning club values, the newest Leaderboards section was there to clarify them. It's the way EA found to give players who take their pride too seriously a lesson and at the same time give the game some transparency.
Video introducing Ultimate Team for FIFA 11
The year of 2011 marked the FIFA Ultimate Team history.. That was the year it actually stood out. Different to what happened in the previous years, this time it came out integrated with FIFA 12 itself. For the first time, in order to play Ultimate Team it wasn't necessary for you to download any extra content at all. It became part of the game. That was an important step so that many new players would try it out. But EA Sports wanted more. They introduced Ultimate Team for PC, hitting an outstanding 6,7 million total amount of people playing Ultimate Team all over the world.
One of the keys to success had to do with EA knowing how to addict their audience. They realised that Ultimate Team players weren't normal players. They were all about bringing their knowledge and passion to real life football together in the game. That's why the developer decided to introduced new In Form cards. In fact, not just a few. Several. First came the TOTY, blue cards, highlighting the best players of the year. Then they came up with TOTS, also blue cards, dedicated to the best players of the season. Six teams of these. They divided Europe in north and south, gave each region two in form teams of the most consistent players and the other two featured players from the Spanish and English leagues. Soon enough we were presented orange cards. Messi, who had already earned one of these MOTM before, still received the best card in the history of FIFA Ultimate Team. Once again blue, but featuring unbeatable stats. After all, it's for charity purposes so it's okay. FUT needed even more colour, and before FIFA 13 came out another type of cards was introduced: the iMOTM. The Euro 2012 hosted their debut, being once purple and then green but they disappeared in FIFA 15. The famous UP cards showed themselves for the first time, bringing virtual and real life football even closer together.
With so many new cards, the game became even more complex. The producer Marcel Kuhn himself admitted, "everybody knows what career mode is about, but explaining Ultimate Team in a sentence is almost impossible". That was the ideal moment for specialized websites to emerge, just like our FIFAUTeam or the popular database FUTHead, which although already existed previously gained a much more professional appearance during the period of FIFA 12. Also that year for the first time it was possible to participate more than one tournament at a time and receive instantaneous notifications concerning auction results.
Video introducing Ultimate Team for FIFA 12
The beginning of FUT 13 happened on the Web App a few days before the game arrived in the stores. And it couldn't have gone worse. The FIFA Ultimate Team history. will be forever marked by this moment. A security breach allowed coins to be acquired unlimitedly. The game's economy was compromised and EA Sports showed for the first time that they weren't competent enough to defend the game from cheaters. Later on situations like this would come to repeat themselves several times harming the image of a game which, until then, was close to reaching perfection.
Despite everything, 2012 was still a good year for Ultimate Team. The introduction of Ultimate Team seasons, divided in five divisions, attracted players who until then would rather play head to head Seasons. The community, which until then was only able to play single player games, was satisfied seeing such increase of competitiveness as result of the increasing number of players that had just hit 11 million by then. Attracting the public kept on being EA's biggest objective. Publicity with professional player card showcases and in game tutorials that reward the user with packs (manager tasks) were some of their tactics. Ultimate Team wouldn't stop growing.
More public meant more packs being sold, therefore greater incomes. Pack sales needed to get simpler and, at least in that aspect, EA showed they weren't distracted at all: they replaced the old payment methods with the more convenient FIFA Points. It was the end of an era. And so it was for Bid Tokens.
The word globalization earned a new meaning in FUT 13. It was already possible for users to manage their clubs on a PC, through the Web App, but now they were able to do so on mobile devices. Ultimate Team could be played literally on every corner. At first only iOS users had access, but then the app was available for Android as well. One year later, finally, FUT arrived for Windows Phone.
The history of FIFA Ultimate Team is made of great innovations but also annual improvements. FIFA 13 enabled team of the week challenges and EAS FC items for Ultimate Team for the first time, for example. The modern intuitive menus also came to stay.
Video introducing Ultimate Team for FIFA 13
2013 witnessed the birth of new generation consoles. And with them an agreement between EA Sports and Microsoft that gave Xbox players the exclusive possibility to play with some of the best footballers of history. In case they have enough coins for that, of course. Otherwise they'll just be there giving players a hard time in the opponent's squad. Legends were very well accepted by the community, in a way that we probably won't see an end to this agreement very soon. Players from other platforms will have to wait. Or buy an Xbox.
The other big announcement for FUT 14 was baptized as 'Chemistry Styles'. Illusion or not, players were able to choose which attributes to give chemistry bonuses to. This new feature got very popular then but as the years pass it's on its way to having the same importance as the definition of a captain for the squad. Virtually zero, basically.
FUT 14 earned the possibilities of customization, with the definition of kit numbers and free kick/corner takers. Also, on line single matches were removed and seasons started having 10 divisions. This way winning the division 1 title became apparently a harder mission.
As a reflex of maturity, this was the year in which the least number of significant changes were made. The developer took care mainly of small things. Chemistry calculation was redesigned, manager league cards were created, search filters were improved so that players could be found by name and the rules concerning player upgrades for in form cards changed. More importantly: formation cards and player morale were removed. The game became "cleaner" and the community appreciated that. Players were already more than 20 million.
Video introducing Ultimate Team for FIFA 14
Ultimate Team's increasing popularity was strongly affected in FIFA 15 by a pseudo-war between the developer and coin sellers with their autobuyers. The clients suffered with collateral effects. The Web App and Companion App markets were deactivated with less than half season passed. By then the market had already been irreversibly affected by a never before seen kind of inflation, so EA decided to act implementing Price Ranges, which didn't quite solve anything but actually made many of the best players go extinct. When a new security breach arose, many people predicted the death of the game mode but FUT still goes on as for now.
Player loans through the EAS FC catalogue was one of the new features FIFA 15 introduced. Everybody was able to try out for five games the best football players of all time like Pelé, Messi and… Sturridge. The amount of quality players increased significantly, not just because of the new legends that came to join the old ones, but also as a result of the constant In Form releases. Never have we seen in the history of Ultimate Team so many Happy Hours and special cards being released. So many that they even invented two new types of IF card: Heroes and FUTTIES. The addition of these purple cards exposed a clear and worrisome lack of ideas. It's important for Ultimate Team's path to keep on being drawn by firm and safe steps rather than successive experiments. Only time will say if the pink cards were a good addition or not.
It was in FIFA 15 that the heading attribute was replaced with physicality and friendly seasons were introduced. Playing against your friends became more pleasant and challenging, thanks to the implementation of a match history system. EA offered people who used to project their teams using squad builders an alternative: Concept Squads. Directly in the game, it became possible for you to build your dream team even if you don't have enough coins. Copying, sharing and liking other people's squads was one of the new features that were less noticed by the community. New instructions were very promising and visible but in the end things weren't that much exciting because it is not possible to save them.
Video introducing Ultimate Team for FIFA 15
Ultimate Team caught a new pace with FIFA 16. Aware of the mistakes they made in the past, EA decided to redesign the market, start from scratch. As one among other positive consequences of that, cards won't expire. Oops… we didn't get there yet, right? Then stay tuned to get to know more about what's to come.
I hope you enjoyed this trip down memory lane in the FIFA Ultimate Team history.. Ask any questions you want ('when did handicap start?' and other silly questions such as that will be deleted without ifs or buts) and share your best moments in these six years of FUT. Let's leave the bad things out for a moment a talk about the good things. We believe there's still hope.