FC 24 Pundit Picks are selected every month by Premier League and LaLiga experts.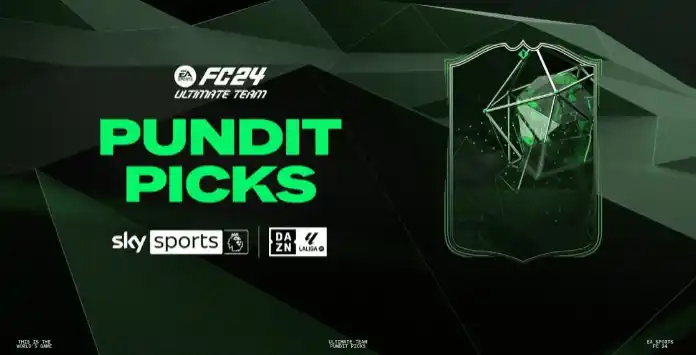 FC 24 Pundit Picks
Pundit Picks is a new player program that offers a monthly Ultimate Team update to a player chosen by experts in the Premier League and LALiga EA Sports. It's important to note that this isn't a traditional
Man of the Match
or
Player of the Month
award.
Experts from Sky Sports and DAZN will discuss and select players they believe deserve a Pundit Pick. These experts can make their selection to acknowledge a player's accomplishments in a specific match. Whether the player excelled on the field, performed as an unsung hero throughout the season, or simply deserves recognition.
The first Pundit Pick will be chosen from players in the Newcastle vs. Arsenal match and will be available in an SBC (Squad Building Challenge) 2-3 days later.
Frequently Asked Questions