The FC 24 Mad Ready event, sponsored by Nike, is the first promo of the season, available exclusively for early access players.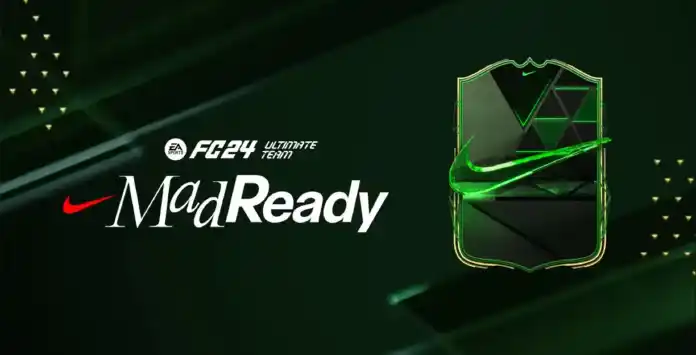 Nike Event
The
first event
of the UT cycle is a collaboration between EA Sports and Nike, two renowned brands in the world of sports and gaming. This event offers players the opportunity to unlock exclusive in-game themed content, including special player items.
This campaign is an exclusive for player who got early access by buying Ultimate Edition or by subscribing EA Play.
Unlike traditional post-launch Ultimate Team Campaigns, Nike Mad Ready is focussed on completing unique Objectives to get special rewards by using Mad Ready Players. The Objectives and rewards have been tailor-made to help you get in the best shape for the upcoming year ahead.
During one week, five Nike Mad Ready Players will be available in packs featuring cosmetically upgraded versions with the same Attributes as their base versions.
Release Dates

The Mad Ready event was released for the first time in FC 24.
Release dates for FC 24 are estimated.


Offers
The Nike event features several offers, including special items in packs, and objectives. To know which promo packs are available, go to our
dedicated page
.
| | |
| --- | --- |
| 22/09 18:00 7d | ● Player 00 NIKE U |
| 22/09 18:00 7d | ● Nike T1 |
| Release Date | Content |
Nike Mad Ready Items

During the event, a team of themed players are released on the following dates:

Team 1
Available in Packs: 22/09 to 29/09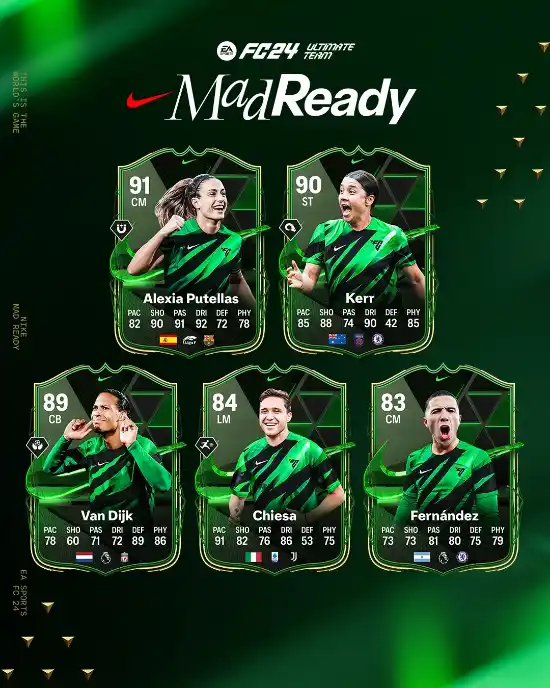 Frequently Asked Questions