Every week, EA Sports selects a new Legend. During the week in which a Legend is featured in the Spotlight, players are more likely to find this item than at any other time of the year. During a Legends Spotlight, all other Legends will still available in FIFA 14 Ultimate Team. Each week, EA Sports will highlight a particular Legend, whom players can then challenge along with a few of his legendary friends in Legends Team Challenge. Gamers will be able to earn coins for defeating that week's featured Legend and their squad (only the first time).
We show you here all the Legends Spotlight for FIFA 14 Ultimate Team.
This article is updated every Friday with new Legends Spotlight.
Legends Spotlight for FIFA 14 Ultimate Team – Week 17
HAGI
Legend Spotlight between April 18th, 2014 6pm UK to April 25th, 2014 6pm UK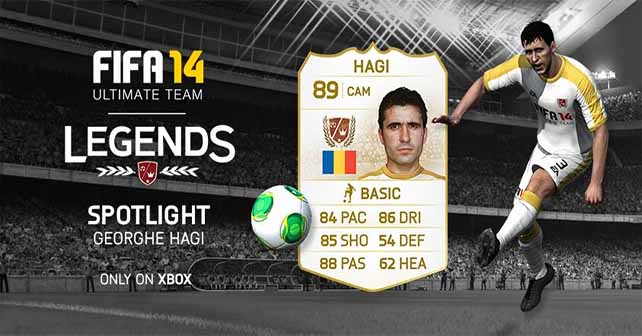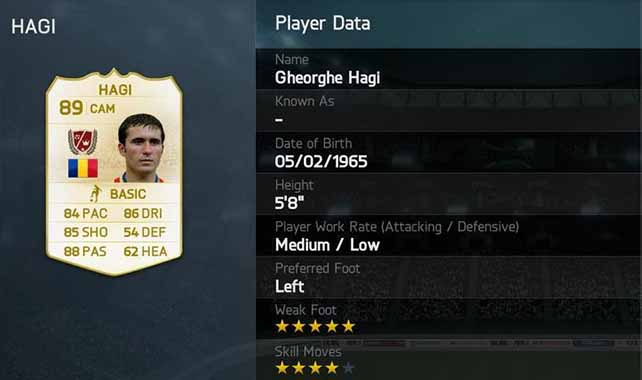 Legends Spotlight for FIFA 14 Ultimate Team – Week 16
ROMÁRIO
Legend Spotlight between April 11th, 2014 6pm UK to April 18th, 2014 6pm UK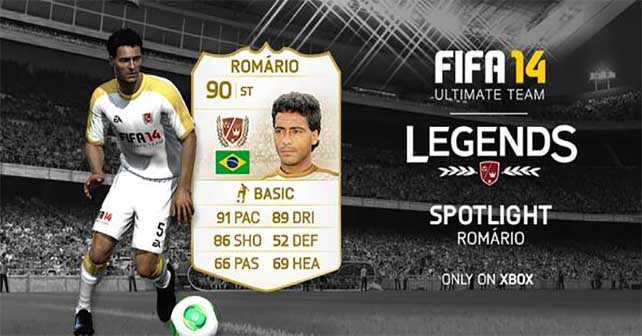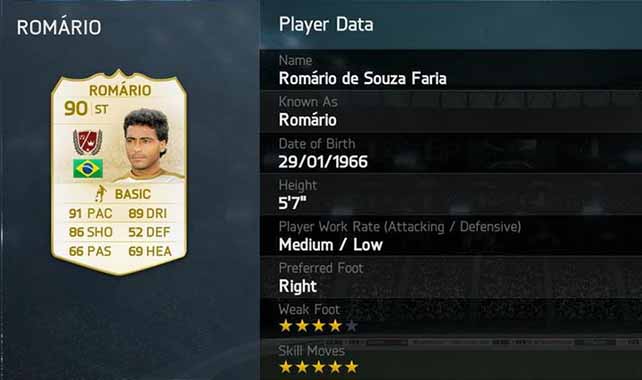 Legends Spotlight for FIFA 14 Ultimate Team – Week 15
FRANK RIJKAARD
Legend Spotlight between March 14th, 2014 6pm UK to March 21st, 2014 6pm UK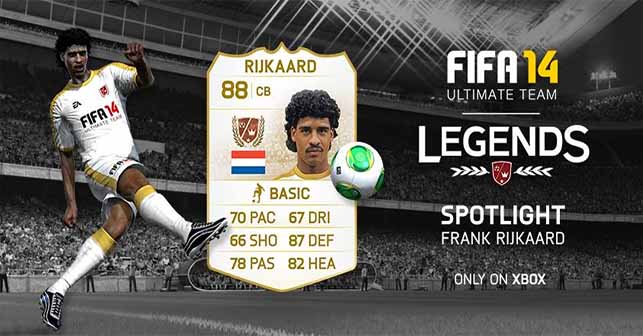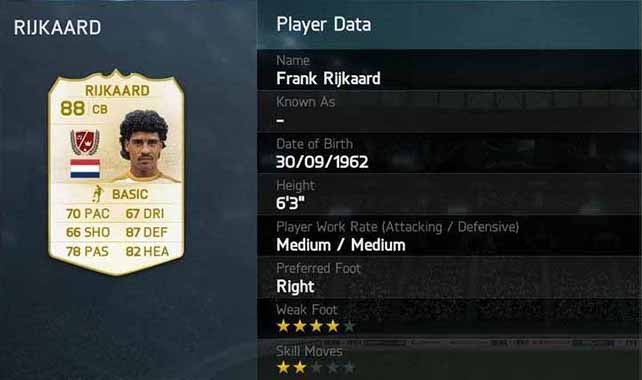 Legends Spotlight for FIFA 14 Ultimate Team – Week 14
PAULO FUTRE
Legend Spotlight between March 7th, 2014 6pm UK to March 14th, 2014 6pm UK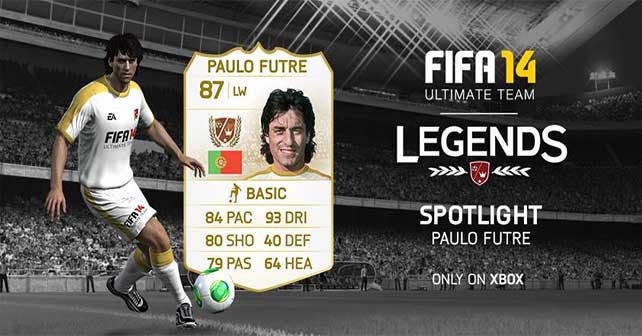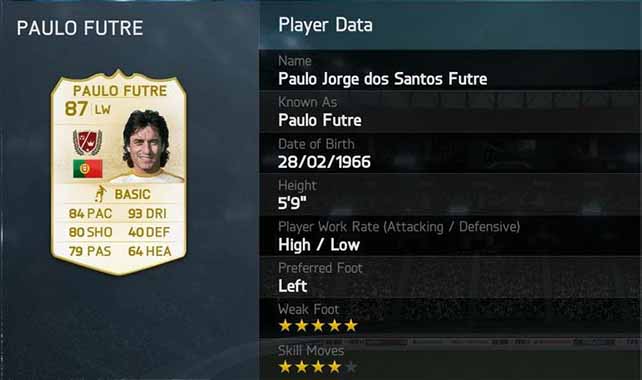 Legends Spotlight for FIFA 14 Ultimate Team – Week 13 Day 7
FERNANDO HIERRO
Legend Spotlight between March 6th, 2014 12am UK to March 7th, 2014 12am UK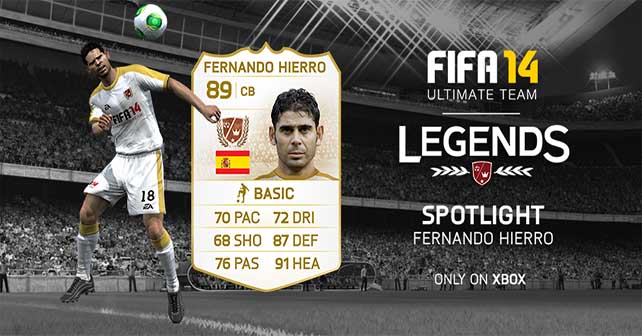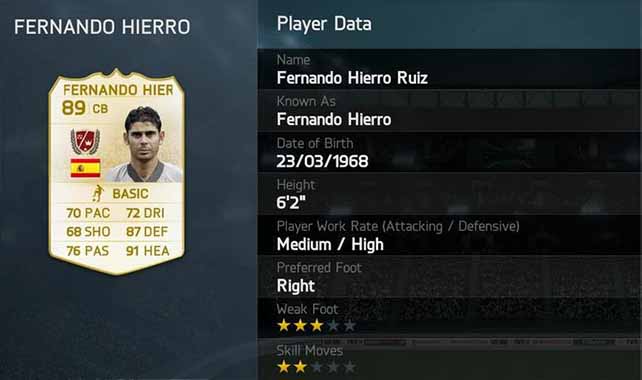 Legends Spotlight for FIFA 14 Ultimate Team – Week 13 Day 6
PATRICK KLUIVERT
Legend Spotlight between March 5th, 2014 12am UK to March 6th, 2014 12am UK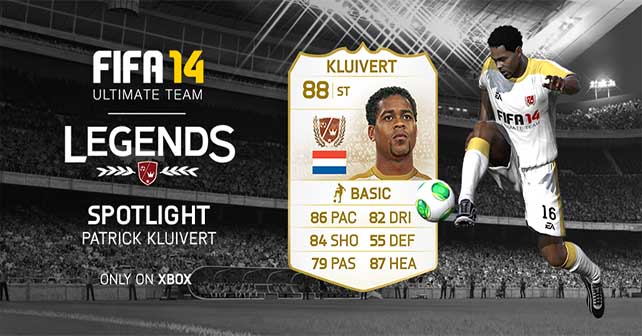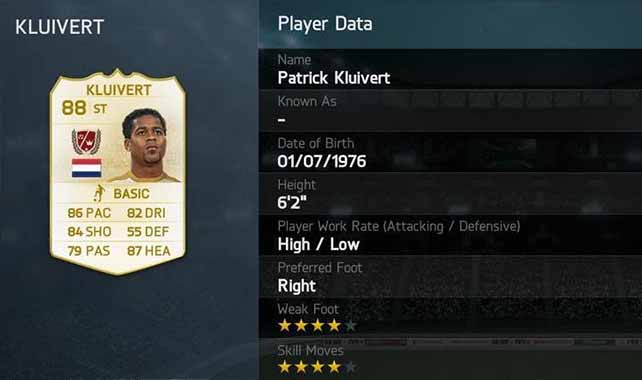 Legends Spotlight for FIFA 14 Ultimate Team – Week 13 Day 5
EFFENBERG
Legend Spotlight between March 4th, 2014 8pm UK to March 5th, 2014 12am UK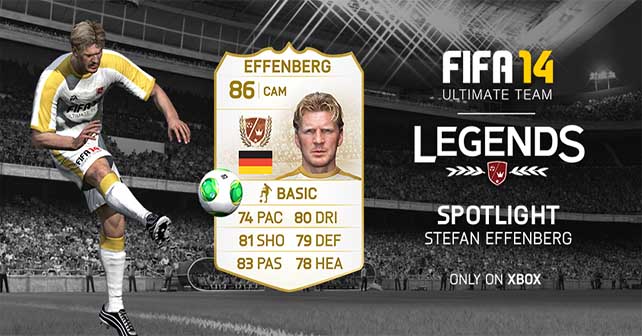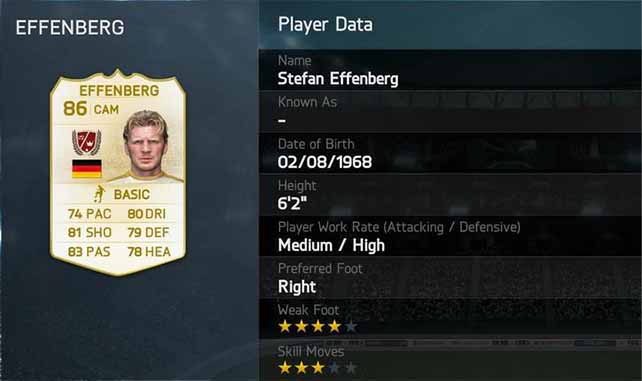 Legends Spotlight for FIFA 14 Ultimate Team – Week 13 Day 4
HERNAN CRESPO
Legend Spotlight between March 2nd, 2014 12am UK to March 4th, 2014 12am UK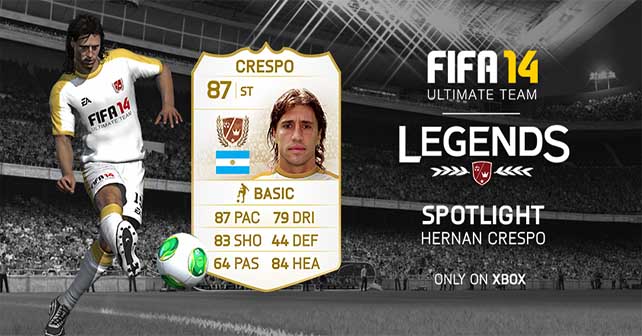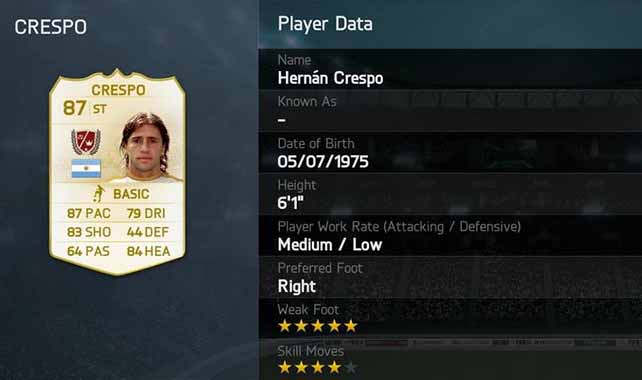 Legends Spotlight for FIFA 14 Ultimate Team – Week 13 Day 3
DENNIS BERGKAMP
Legend Spotlight between March 1st, 2014 12am UK to March 2nd, 2014 12am UK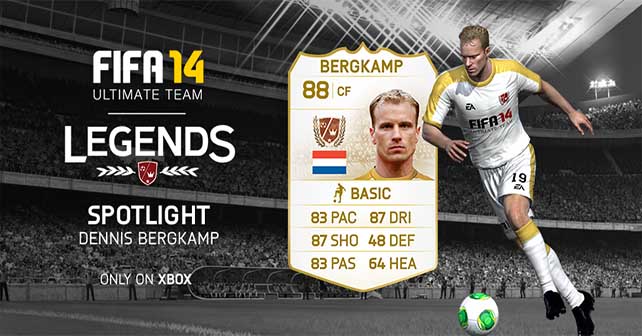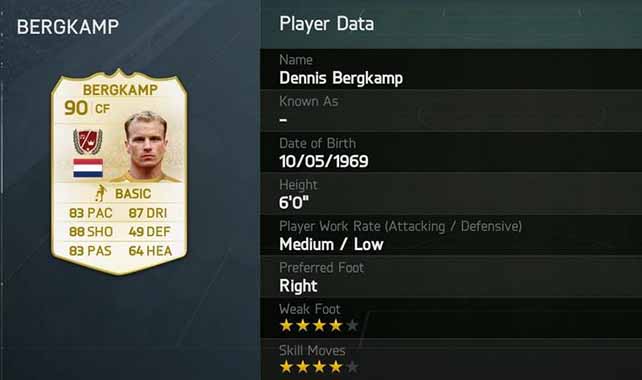 Legends Spotlight for FIFA 14 Ultimate Team – Week 13 Day 2
INZAGHI
Legend Spotlight between March 1st, 2014 12am UK to March 1st, 2014 8pm UK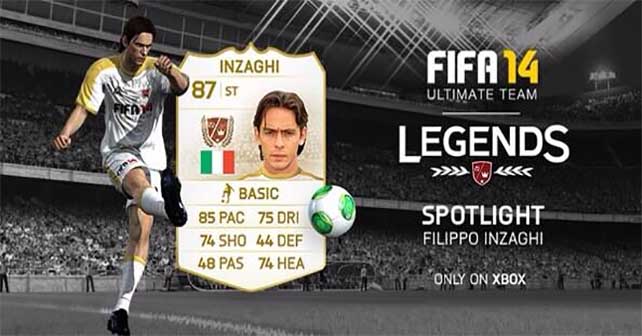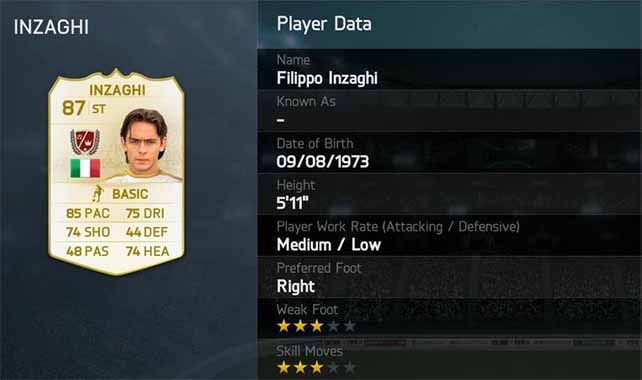 Legends Spotlight for FIFA 14 Ultimate Team – Week 13 Day 1
VAN DER SAR
Legend Spotlight between February 28th, 2014 6pm UK to March 1st, 2014 12am UK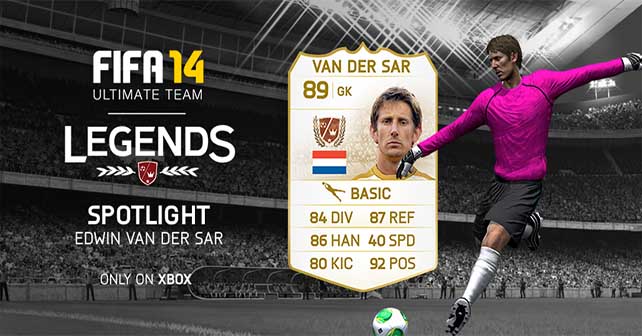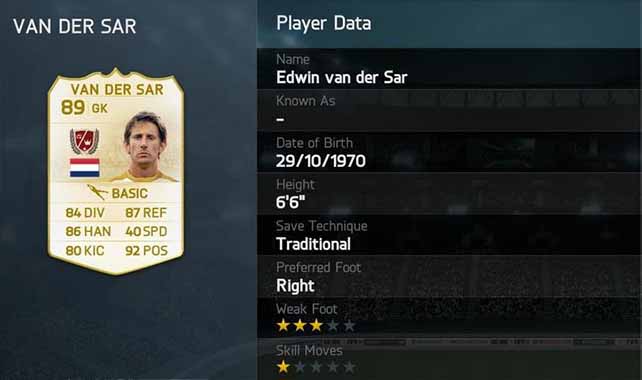 Legends Spotlight for FIFA 14 Ultimate Team – Week 12
ROBBIE FOWLER
Legend Spotlight between February 21st, 2014 6pm UK to February 28th, 2014 6pm UK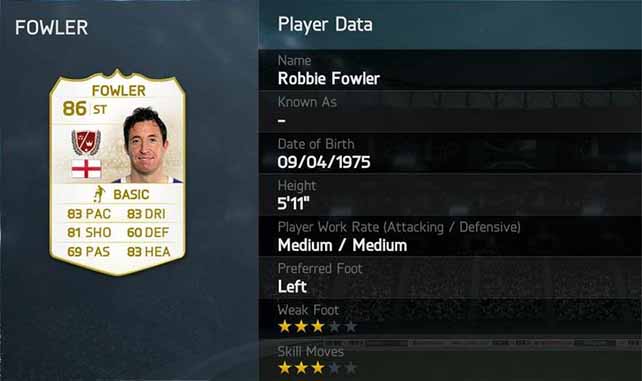 Legends Spotlight for FIFA 14 Ultimate Team – Week 11
TEDDY SHERINGHAM
Legend Spotlight between February 14th, 2014 6pm UK to February 21st, 2014 6pm UK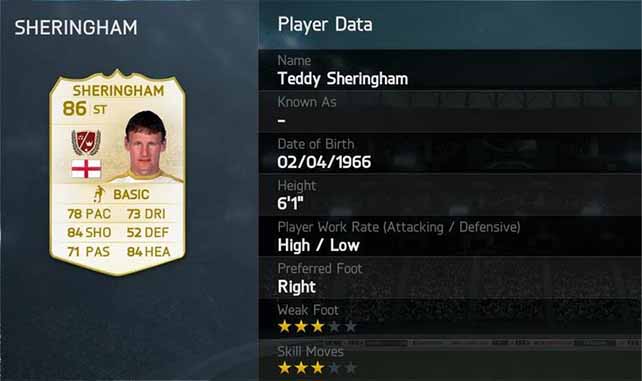 Legends Spotlight for FIFA 14 Ultimate Team – Week 10
RUI COSTA
Legend Spotlight between February 7th, 2014 6pm UK to February 14th, 2014 6pm UK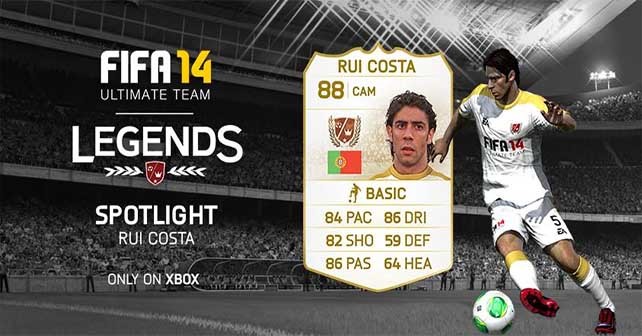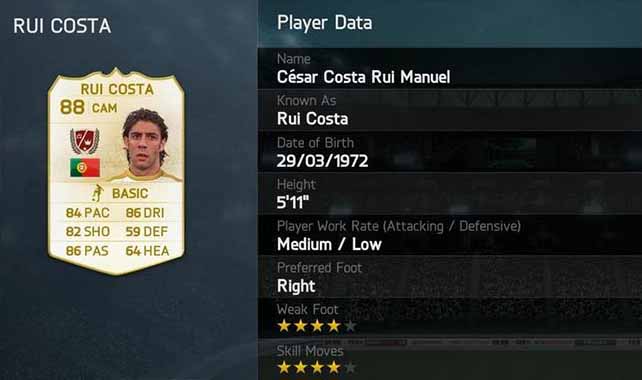 Legends Spotlight for FIFA 14 Ultimate Team – Week 9
ROBERT PIRES
Legend Spotlight between January 31st, 2014 6pm UK to February 7th, 2014 6pm UK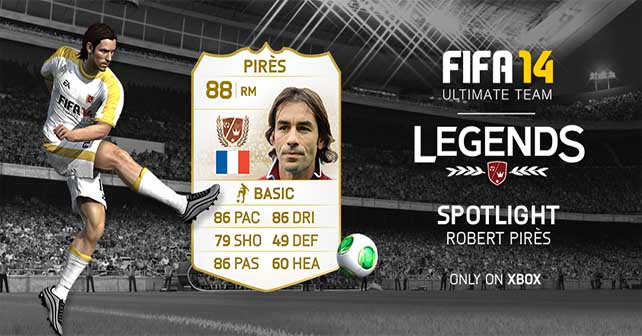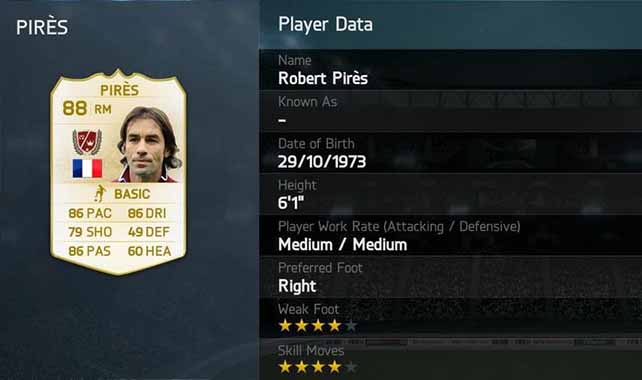 Legends Spotlight for FIFA 14 Ultimate Team – Week 8
ANDRIY SHEVCHENKO
Legend Spotlight between January 24th, 2014 6pm UK to January 31st, 2014 6pm UK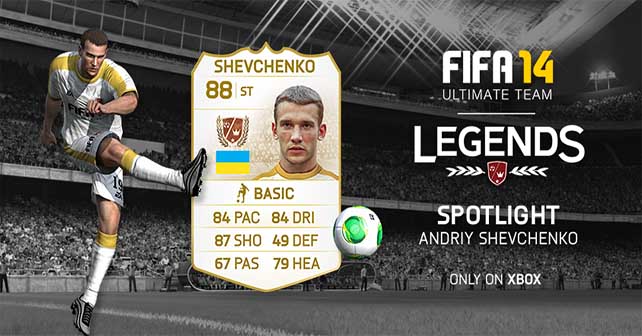 Legends Spotlight for FIFA 14 Ultimate Team – Week 7
PAOLO MALDINI
Legend Spotlight between January 17th, 2014 6pm UK to January 24th, 2014 6pm UK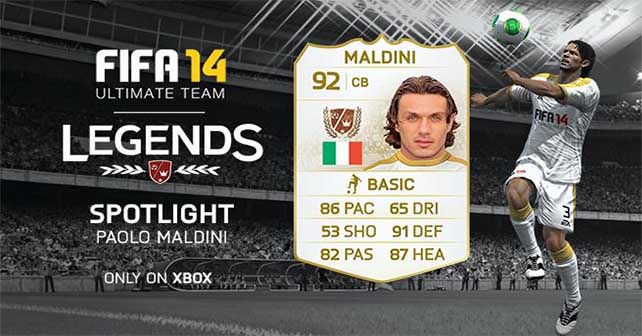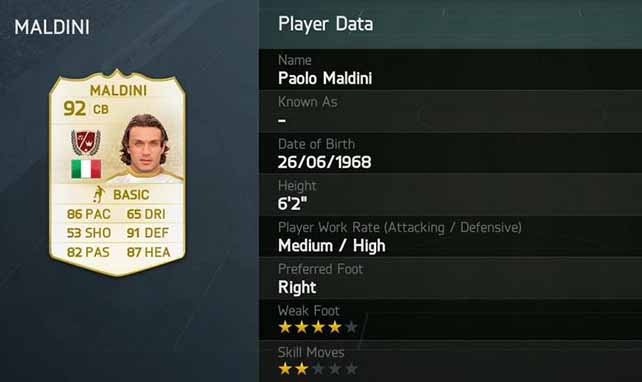 Legends Spotlight for FIFA 14 Ultimate Team – Week 6
FRANK DE BOER
Legend Spotlight between January 10th, 2014 6pm UK to January 17th, 2014 6pm UK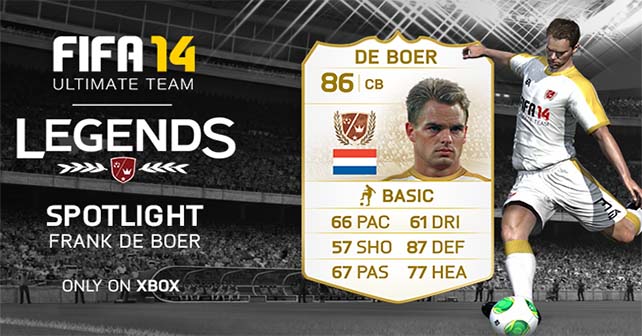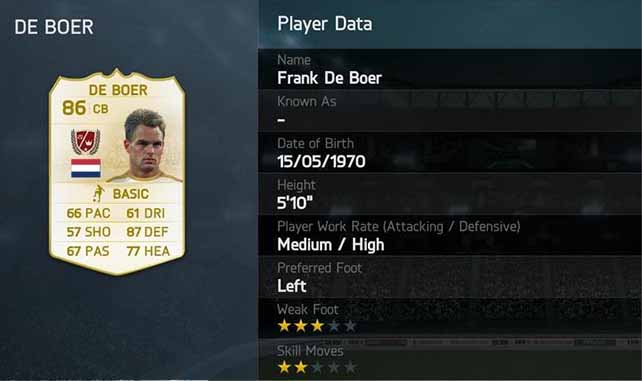 Legends Spotlight for FIFA 14 Ultimate Team – Week 5
HENRIK LARSSON
Legend Spotlight between January 3rd, 2014 6pm UK to January 10th, 2014 6pm UK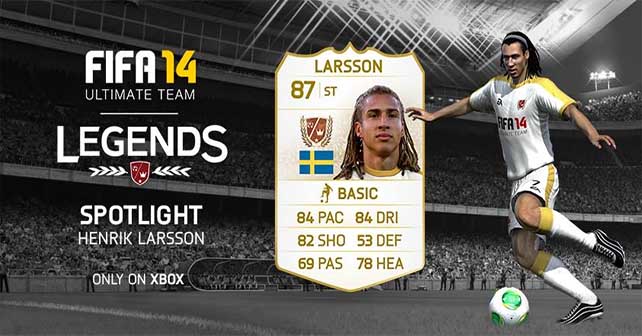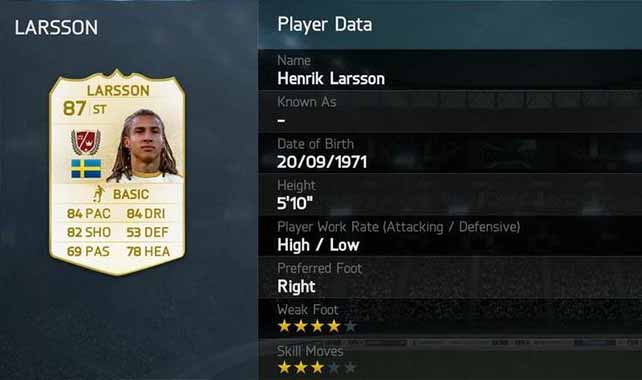 Legends Spotlight for FIFA 14 Ultimate Team – Week 4
PAVEL NEDVED
Legend Spotlight between December 20th, 2013 6pm UK to December 27th, 2013 6pm UK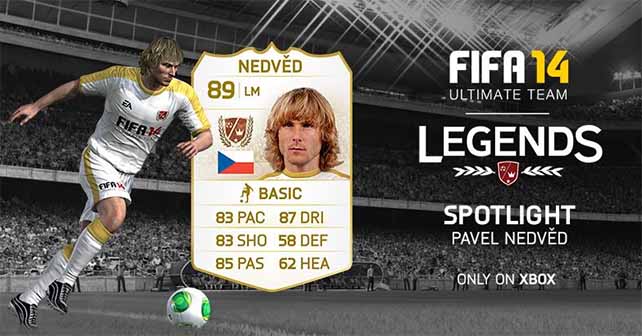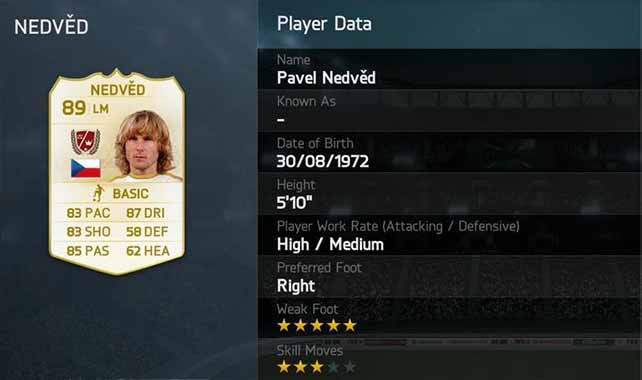 Legends Spotlight for FIFA 14 Ultimate Team – Week 3
JENS LEHMANN
Legend Spotlight between December 13th, 2013 6pm UK to December 20th, 2013 6pm UK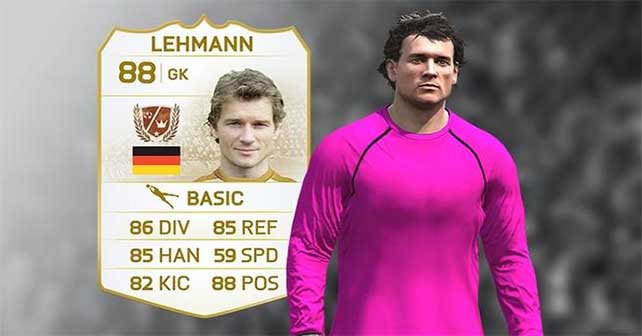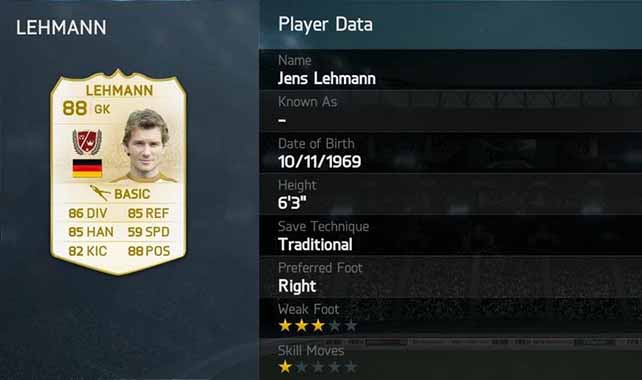 Legends Spotlight for FIFA 14 Ultimate Team – Week 2
PATRICK VIEIRA
Legend Spotlight between December 6th, 2013 6pm UK to December 13th, 2013 6pm UK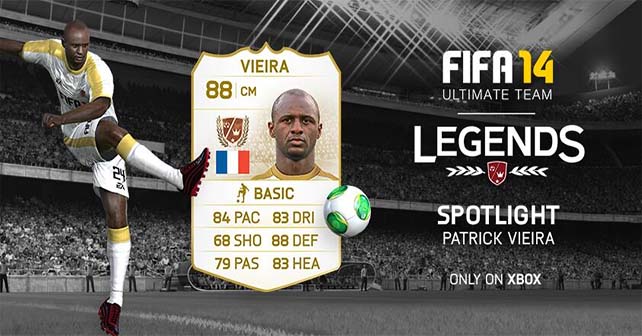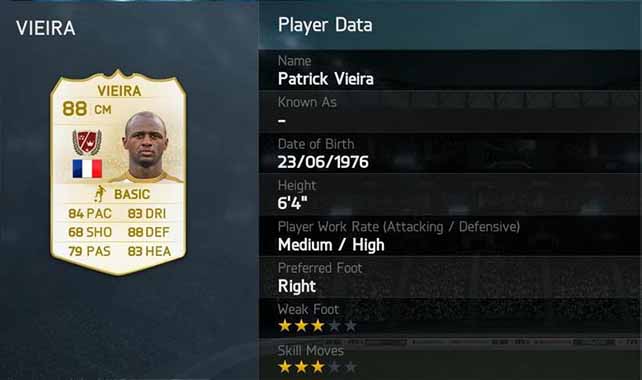 Legends Spotlight for FIFA 14 Ultimate Team – Week 1
CHRISTIAN VIERI
Legend Spotlight between November 29th, 2013 6pm UK to December 6th, 2013 6pm UK