FIFA 23 WC END OF EVENT REWARDS
At the end of the WC event, you can exchange your time-limited World Cup Player items by rewards.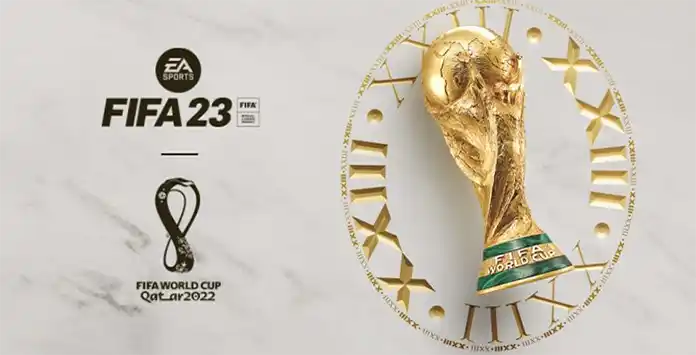 FIFA 23 World Cup Players
Players selected in the 32 national teams qualified for the FIFA World Cup 2022 will receive special items, starting from November 11 on the starter pack and ending on December 23.
You can earn additional red World Cup items in rewards, milestones objectives and repeatable SBCs. Selected packs on the FUT Store will be refreshed to offer World Cup player items in addition to the usual content.
You can mix these new items, which feature a green timer icon in the bottom right, with your current squad. You can also use them to complete
swaps
, objectives and other FUT content. However, they
will be removed
from your club at the end of your World Cup experience.
As compensation, depending on how many World Cup items you have (including duplicates), you will receive coins, packs and player picks. The more WC player items you collect, the better your End of Event rewards will potentially be.
Rewards are organized into
ten tiers
, and you can redeem them from January 4 to February 4.
Frequently Asked Questions
End of Event Rewards List

Starting January 4, you will be able to use your red World Cup player items to redeem rewards. FIFA 23 End of Event Rewards are organized into ten tiers. The more red World Cup cards you have, the higher will be your tier and the better will be your rewards.
Level 1
6-24 WC Players
x1 80-84 8 Players U
Level 2
25-49 WC Players
2,000 coins
x8 80-84 Players U
Level 3
50-99 WC Players
x1 Prime Gold Players U
Level 4
100-149 WC Players
2,000 coins
x5 80+ Players U
Level 5
150-199 WC Players
2,000 coins
x1 83+ Player PP 1/4 U
Level 6
200-349 WC Players
x8 80+ Players U
Level 7
350-499 WC Players
5,000 coins
x1 83+ Player PP 1/4 U
Level 8
500-599 WC Players
5,000 coins
x11 81+ Players U
Level 9
600-749 WC Players
3,000 coins
x1 Jumbo Rare Players U
Level 10
750+ WC Players
x3 85+ Players U