FC 24 TrailBlazers is a brand new promo centered around players who have had an impressive start to the season.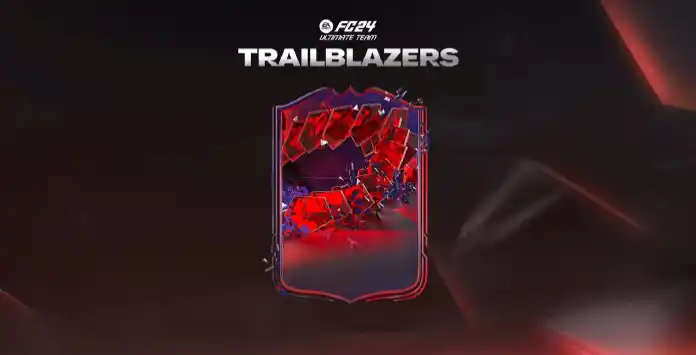 Trailblazers
FC 24 Ultimate Team introduces an exciting new promo called Trailblazers, highlighting players who have kicked off the season with exceptional performances.
In this event, these standout athletes are rewarded with special player cards, featuring new
playstyles(+)
, and recognizing their outstanding contributions and early-season success.
Trailblazers brings a fresh dimension to the game, allowing players to build squads with these exceptional talents and experience the thrill of their exceptional performances on the virtual pitch.
Release Dates

The Trailblazers event was released for the first time in FC 24.
Release dates for FC 24 are estimated.


Offers
The FC 24 Trailblazers event features several offers, including special items in packs, SBCs and objectives. To know which promo packs are available, go to our
dedicated page
.
Trailblazer Items

During the event, a team of themed players and a mini-release are released on the following dates:

Team 1
Available in Packs: 13/10 to 20/10

Mini-Release Team 1
Available in Packs: 15/10 to 20/10

Team 2
Available in Packs: 20/10 to 27/10

Mini-Release Team 1
Available in Packs: 22/10 to 27/10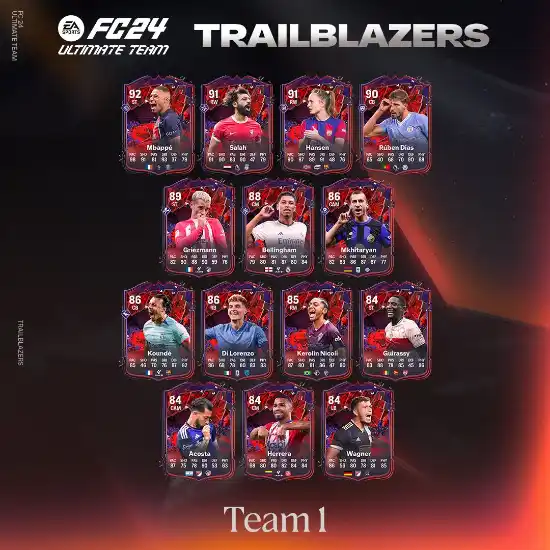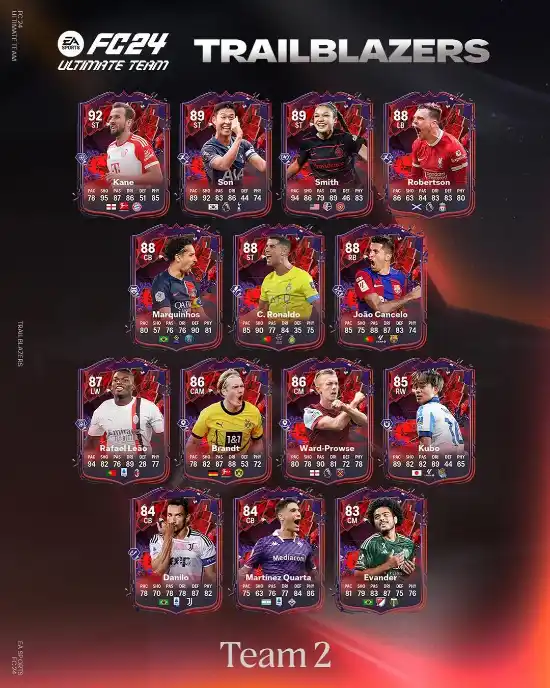 Frequently Asked Questions