FC 24 Marquee Matchups are SBCs highlighting the vital real-life matches for the coming week or UEFA matchday.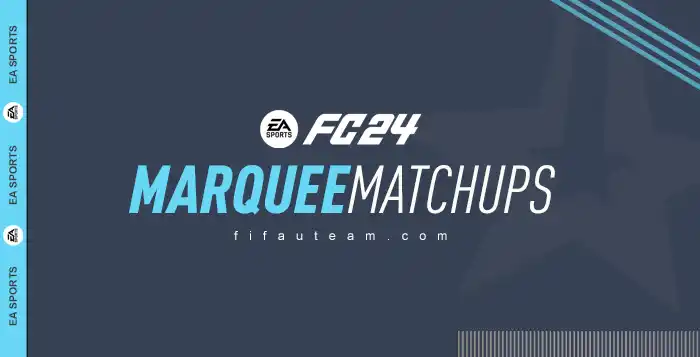 Marquee Matchups
Marquee Matchups are a series of SBCs themed on
upcoming
real football matches that are either globally or regionally popular. They were designed to highlight the key matches for the coming week or UEFA matchday.
The MMs usually require players from either of the two teams, league, and/or the nation that the teams play in. By completing their challenges and groups, you can claim rewards such as tradeable packs and cosmetic items.
In Football Club 24, there are two types of Marquee Matchups:
New regular MMs are released every Thursday, featuring four challenges. They are based in
domestic league matches
and, less often, international fixtures. When no essential matches are scheduled for the coming week, Electronic Arts re-release 'Throwback Marquee Matchups'.
Additionally, UEFA challenges are also out on selected Tuesdays. They also last for seven days but, instead of four matches, they only feature two from UEFA Champions League, UEFA Europa League or Conference League competitions.
How to Access Marquee Matchups
From the Ultimate Team main screen, navigate to [Squad Building Challenges];
Press R1/RB to go to the [Live] tab;
Move to the right until you find [Marquee Matchups].
Marquee Matchup List
List of FC 24 Marquee Matchups sorted by date.
All times are shown in the
UK time zone
.
Regular MM W2
| 28/09 18:00 7d
Pack
Team 1 v Team 2
Team 1 v Team 2
Team 1 v Team 2
Team 1 v Team 2
Regular MM W1
| 21/09 18:00 7d
Premium Gold Players Pack
Arsenal v Tottenham
Atl Madrid v R Madrid
PSG v Marseille
Ajax v Feyenoord
Frequently Asked Questions