SBC for Football Club 24 is a game mode that invite you to test your building skills by creating squads that match specific requirements.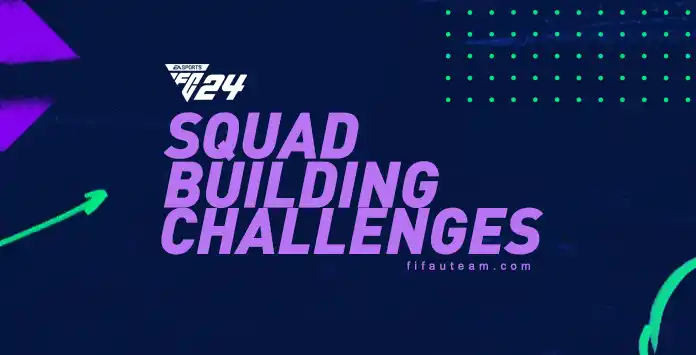 SBC Explained
SBC is a playing mode within Football Club 24 that contains a series of challenges to test your squad building skills in exchange for rewards.
In SBC, you must submit a squad that
matches specific requirements
, using players in your Club or bought on the transfer market.
Some SBCs have multiple challenges with individual rewards and a larger group reward for completing them. Others are simply a single Challenge. There are also SBCs that you can submit unlimited or multiple times.
How to Submit a Squad
From the main Ultimate Team screen, select [Squad Building Challenges];
Select the challenge you want to complete. They're grouped by category;
Check the requirements
When starting to build a squad, you will see a list of requirements on the right side of the screen that you need to meet to earn the rewards;
Build a Team
Use items from your Club or from the Transfer Market to build a team that meets the Challenge requirements, which are usually a mix of Player Quality, Squad Chemistry, and Rating, Nationalities, Leagues, and Clubs. Substitutes, reserves, and managers are not taken into account;
Submit your Squad
You can submit your squad and earn special rewards when you are sure all requirements have been met.
All SBC submissions are final. Once you complete a challenge, the submitted items are
removed
from your Club in exchange for rewards. By submitting a SBC, you can earn packs, coins, draft tokens and all types of items.
Frequently Asked Questions