Dynamic Duos items are special cards of players from the same club and/or nation, released at once via SBCs.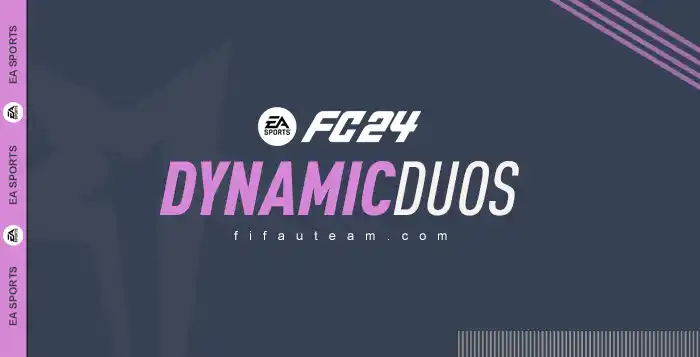 Dynamic Duos
Dynamic Duos are special player items released with boosted stats. These
untradeable
players' cards are available on squad building challenges.
What makes these items different is the fact to be released in pairs, featuring players of the same club and/or nation. By completing the respective challenges, you win items that improve its chemistry when used together in the same team.
Contrary to other special cards, Dynamic Duos don't feature dynamic images. However, all these cards are released with permanently improved stats and ratings. Unfortunately, you cannot find them in UT packs. To get these cards, you must complete a specific challenge.
Frequently Asked Questions