Are you looking for FIFA 17 Ultimate Team Tournaments ? You are in the right place. We publish in this page all the FIFA 17 tournaments details.
The tournaments list for FIFA 18 can be found clicking here
Quick Access
Featured Tournaments
Fixed Tournaments

This page is updated every time it is announced a new tournament.
You can access this page on the top bar navigation: Live – Tournaments

This list is for Playstation and XBox. It may be slightly different on PC.


FIFA 17 Ultimate Team Tournaments
Complete list of FIFA 17 tournaments

There are two categories of tournaments: the featured ones, available for a limited time; and the fixed tournaments, available permanently in Ultimate Team. There are also two different types of tournaments: single player (against the machine) and online tournaments (against other real players).
Every year, FUT tournaments have more interesting requirements and better rewards. In FIFA 17, we expect to see even more tournaments than in previous years. In this page you will find the complete updated list of all FIFA 17 Ultimate Team tournaments.
Featured FIFA 17 Tournaments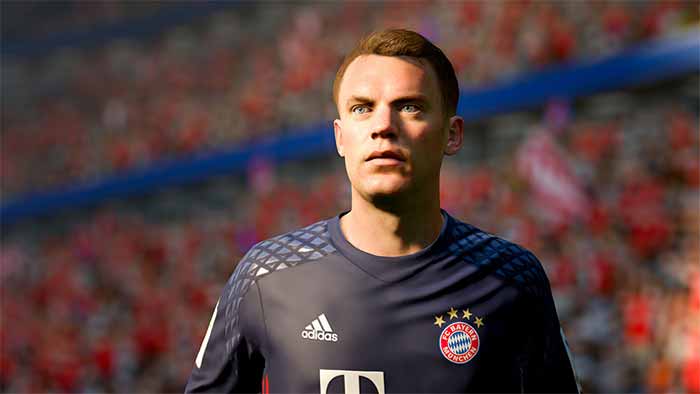 CLUB TOUR
Opening
01/09/2017 6pm UK🇬🇧
01/09/2017 10am PT🇺🇸
Closing
08/09/2017 6pm UK🇬🇧
08/09/2017 10am PT🇺🇸
Rewards
First Win: 1,000 coins + 1x Gold Gift Pack
Difficulty (Single Player)
Professional
Unlock
0 Trophies
Entry Requirements
Players from one club: max. 2 in your starting 11
Nationalities: Exactly 3 in your Starting 11
Team Chemistry: Min. 80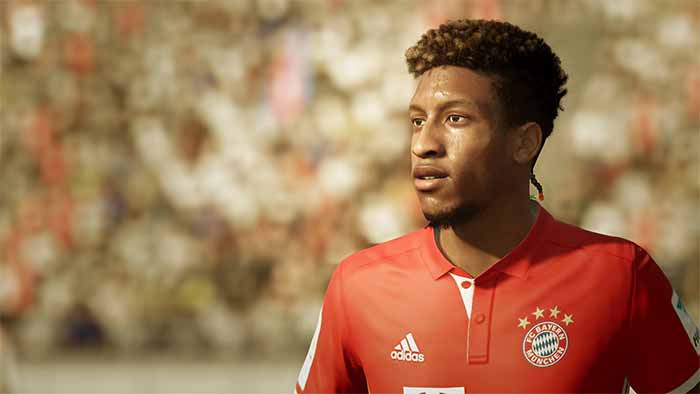 NATION CHALLENGE
Opening
18/08/2017 6pm UK🇬🇧
18/08/2017 10am PT🇺🇸
Closing
25/08/2017 6pm UK🇬🇧
25/08/2017 10am PT🇺🇸
Rewards
First Win: 3,000 coins
Difficulty (Single Player)
Professional
Unlock
0 Trophies
Entry Requirements
Leagues: Min. 3 in your Starting 11
Nationalities: Exactly 1 in your Starting 11
Team Star Rating: Exactly 5 stars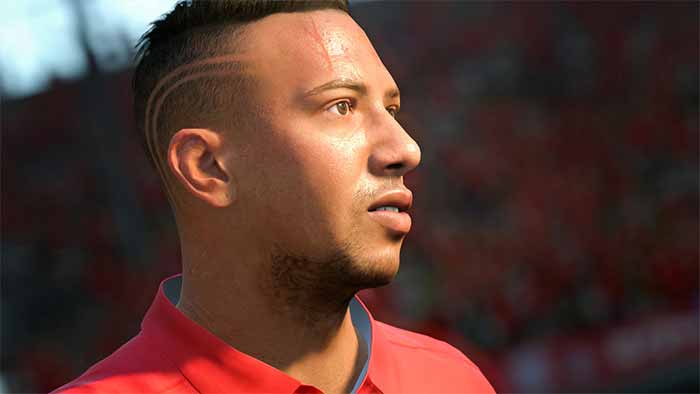 GOLD CLASSIC
Opening
11/08/2017 6pm UK🇬🇧
11/08/2017 10am PT🇺🇸
Closing
18/08/2017 6pm UK🇬🇧
18/08/2017 10am PT🇺🇸
Rewards
First Win: 3,000 coins
Difficulty (Single Player)
Professional
Unlock
0 Trophies
Entry Requirements
Player Quality: Exactly Gold in your Starting 11 and Subs
Nationalities: Min. 5 in your Starting 11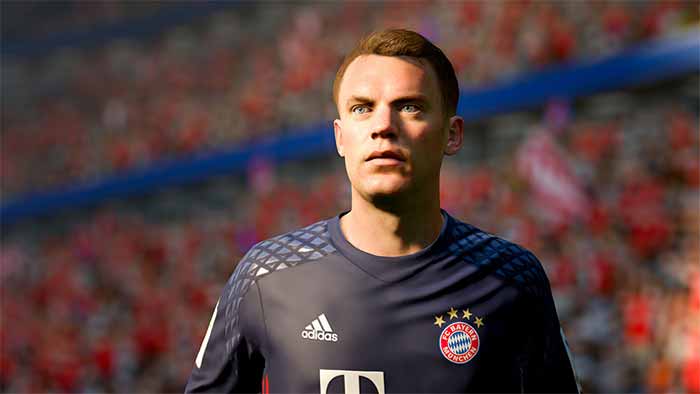 STAR CLASH
Opening
04/08/2017 6pm UK🇬🇧
04/08/2017 10am PT🇺🇸
Closing
11/08/2017 6pm UK🇬🇧
11/08/2017 10am PT🇺🇸
Rewards
First Win: 1,500 coins
Difficulty (Single Player)
Professional
Unlock
0 Trophies
Entry Requirements
Team Star Rating: Exactly 5 stars
Team Chemistry: Min. 90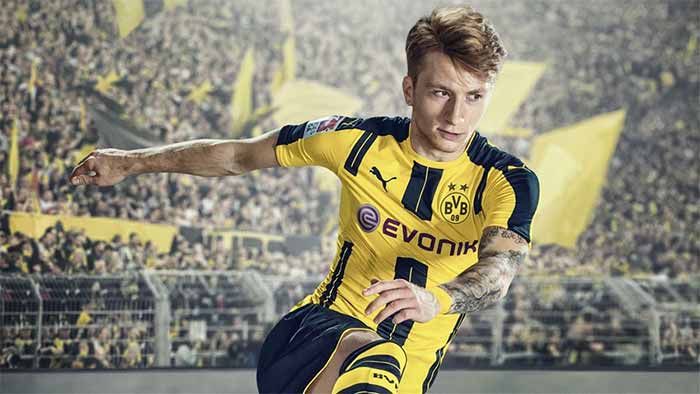 CLUBS SHOW OFF
Opening
28/07/2017 6pm UK🇬🇧
28/07/2017 10am PT🇺🇸
Closing
04/08/2017 6pm UK🇬🇧
04/08/2017 10am PT🇺🇸
Rewards
First Win: 3,000 coins
Difficulty (Single Player)
Professional
Unlock
0 Trophies
Entry Requirements
Leagues: Max. 3 in your Starting 11
Clubs: Exactly 11 in your starting 11
Team Chemistry: Min. 70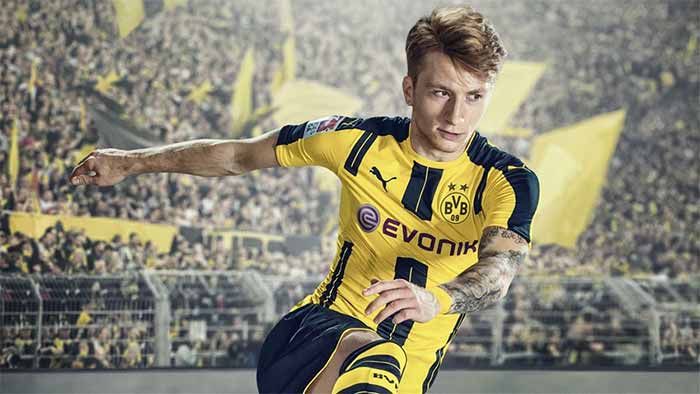 NATION SHIELD
Opening
21/07/2017 6pm UK🇬🇧
21/07/2017 10am PT🇺🇸
Closing
28/07/2017 6pm UK🇬🇧
28/07/2017 10am PT🇺🇸
Rewards
First Win: 2,000 coins
Difficulty (Single Player)
Professional
Unlock
0 Trophies
Entry Requirements
Nationalities: Max. 3 in your Starting 11
Team Chemistry: Min. 75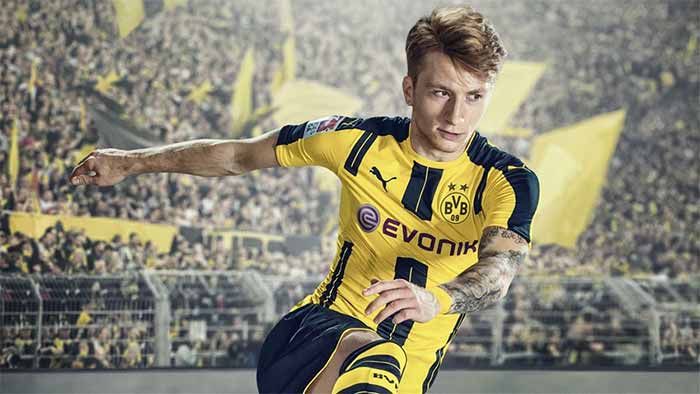 SUMMER SHOWDOWN
Opening
14/07/2017 6pm UK🇬🇧
14/07/2017 10am PT🇺🇸
Closing
21/07/2017 6pm UK🇬🇧
21/07/2017 10am PT🇺🇸
Rewards
First Win: 3,000 coins
Difficulty (Single Player)
Professional
Unlock
0 Trophies
Entry Requirements
Player Quality: Exactly Gold on your Starting 11 and Subs
Leagues: Max. 3 in your Starting 11
Team Chemistry: Min. 85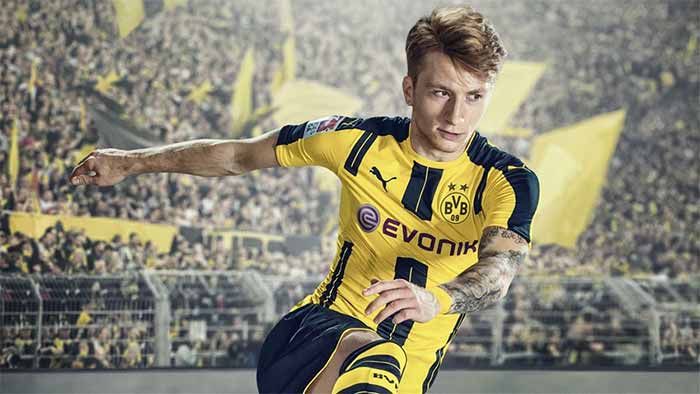 FRIENDLY TOUR
Opening
06/07/2017 6pm UK🇬🇧
06/07/2017 10am PT🇺🇸
Closing
13/07/2017 6pm UK🇬🇧
13/07/2017 10am PT🇺🇸
Rewards
First Win: 1,500 coins
Difficulty (Single Player)
Professional
Unlock
0 Trophies
Entry Requirements
Leagues: Min. 2 in your Starting 11
Player Quality: Max. Silver in your Starting 11 and Subs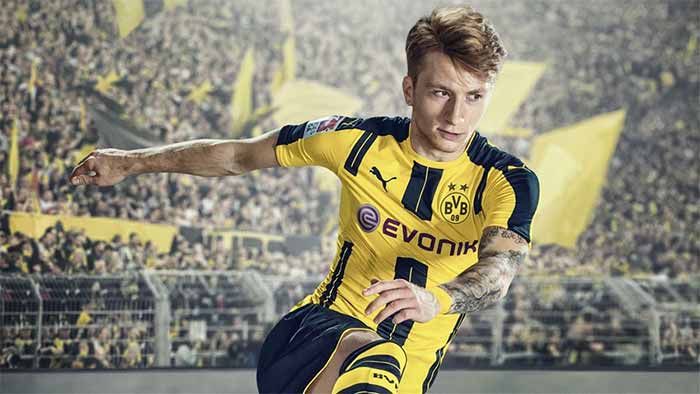 QUAD-LEAGUE CHALLENGE
Opening
30/06/2017 6pm UK🇬🇧
30/06/2017 10am PT🇺🇸
Closing
06/07/2017 6pm UK🇬🇧
06/07/2017 10am PT🇺🇸
Rewards
First Win: Rare Players Pack
Difficulty (Single Player)
Professional
Unlock
0 Trophies
Entry Requirements
Leagues: Min. 4 in your Starting 11
Player Quality:
Exactly Gold in your Starting 11 and Subs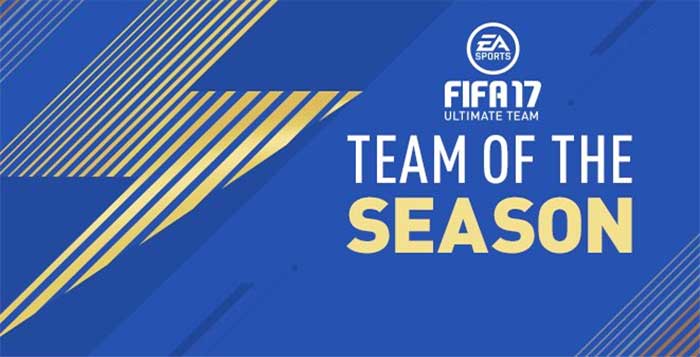 ULTIMATE TOTS CUP
Opening
23/06/2017 6pm UK🇬🇧
23/06/2017 10am PT🇺🇸
Closing
30/06/2017 6pm UK🇬🇧
30/06/2017 10am PT🇺🇸
Rewards
First Win: Rare Players Pack
Difficulty (Single Player)
Professional
Unlock
0 Trophies
Entry Requirements
Team Star Rating: Exactly 5 stars
Clubs: Exactly 11 in your Starting 11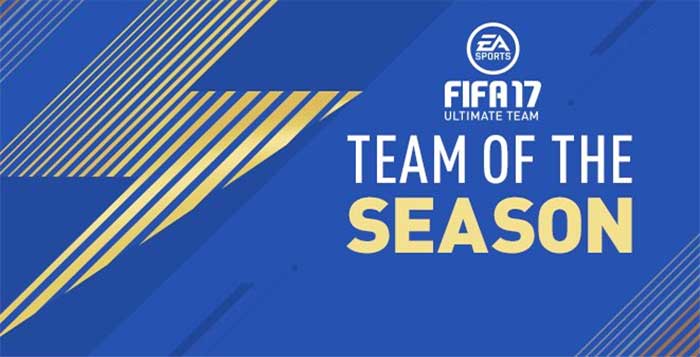 CALCIO A TOTS CUP
Opening
16/06/2017 6pm UK🇬🇧
16/06/2017 10am PT🇺🇸
Closing
23/06/2017 6pm UK🇬🇧
23/06/2017 10am PT🇺🇸
Rewards
First Win: 3,000 coins
Difficulty (Single Player)
Professional
Unlock
0 Trophies
Entry Requirements
Calcio A Players: Exactly 18 in your Starting 11 and Subs
Team Chemistry: Min. 80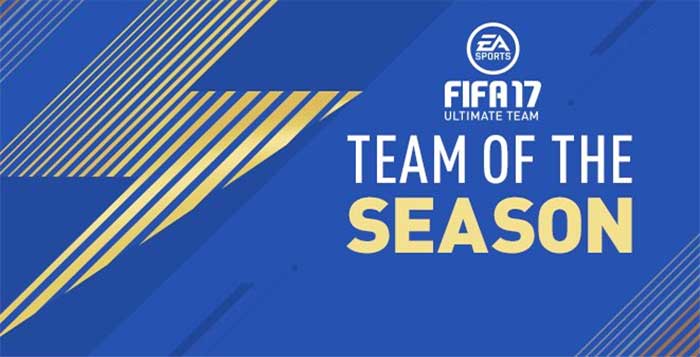 LALIGA TOTS CUP
Opening
09/06/2017 6pm UK🇬🇧
09/06/2017 10am PT🇺🇸
Closing
16/06/2017 6pm UK🇬🇧
16/06/2017 10am PT🇺🇸
Rewards
First Win: Premium Gold Pack
Difficulty (Single Player)
Professional
Unlock
0 Trophies
Entry Requirements
Team Chemistry: Minimum 70
LaLiga Santander Players: Exactly 18 in your Starting 11 and Subs
Clubs: Exactly 11 in your Starting 11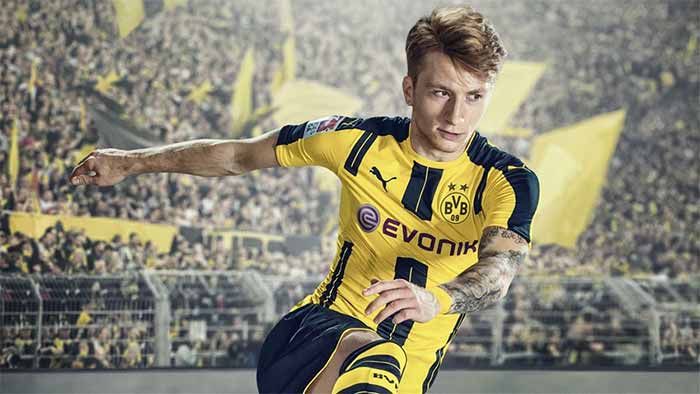 FURSAN INVITATIONAL
Opening
01/06/2017 6pm UK🇬🇧
01/06/2017 10am PT🇺🇸
Closing
29/06/2017 6pm UK🇬🇧
29/06/2017 10am PT🇺🇸
Rewards
First Win: Fursan Kit
Difficulty (Single Player)
Professional
Unlock
0 Trophies
Entry Requirements
No entry requirements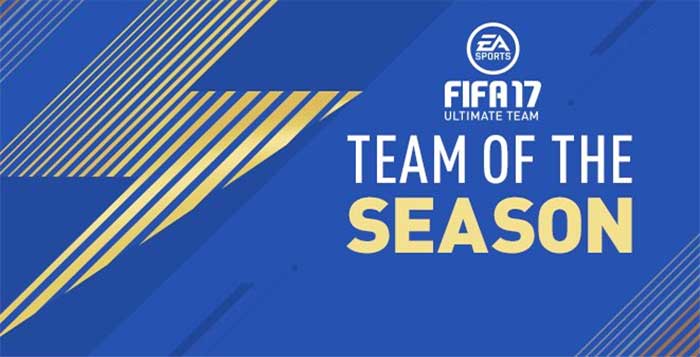 LIGUE 1 TOTS CUP
Opening
02/06/2017 6pm UK🇬🇧
02/06/2017 10am PT🇺🇸
Closing
09/06/2017 6pm UK🇬🇧
09/06/2017 10am PT🇺🇸
Rewards
First Win: All Players Pack
Difficulty (Single Player)
Professional
Unlock
0 Trophies
Entry Requirements
Chemistry: Minimum 80
League: Exactly 18 players from Ligue 1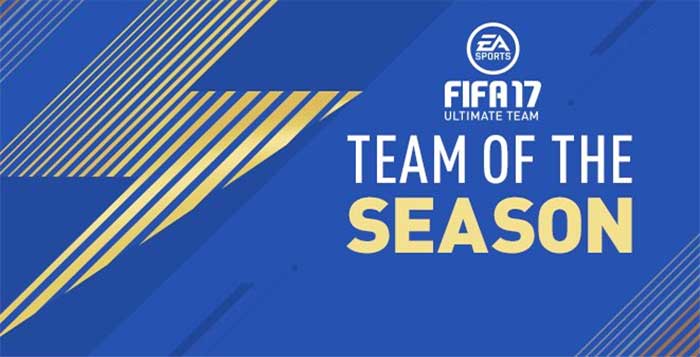 BUNDESLIGA TOTS CUP
Opening
26/05/2017 6pm UK🇬🇧
26/05/2017 10am PT🇺🇸
Closing
02/06/2017 6pm UK🇬🇧
02/06/2017 10am PT🇺🇸
Rewards
First Win: Premium Gold Pack
Second Win: 2,000 coins
Difficulty (Single Player)
Professional
Unlock
0 Trophies
Entry Requirements
Nationalities: Minimum 7 in the starting eleven
League: Exactly 18 players from Bundesliga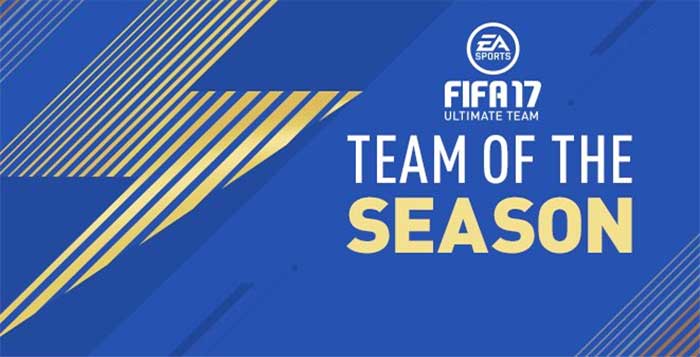 EPL TOTS CUP
Opening
19/05/2017 6pm UK🇬🇧
19/05/2017 10am PT🇺🇸
Closing
26/05/2017 6pm UK🇬🇧
26/05/2017 10am PT🇺🇸
Rewards
First Win: 5,000 coins
Second Win: 2,000 coins
Difficulty (Single Player)
Professional
Unlock
0 Trophies
Entry Requirements
Team Star Rating: Exactly 5 stars
League: Exactly 18 players from EPL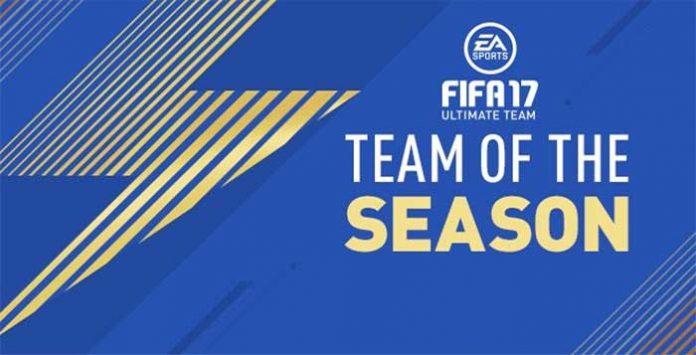 OPEN COMMUNITY CUP
Opening
12/05/2017 6pm UK🇬🇧
12/05/2017 10am PT🇺🇸
Closing
19/05/2017 6pm UK🇬🇧
19/05/2017 10am PT🇺🇸
Rewards
Single Player: 3000 coins
Difficulty (Single Player)
Professional
Unlock
0 Trophies
Entry Requirements
Team Star Rating: Min. 4 stars
Team Chemistry: Min. 30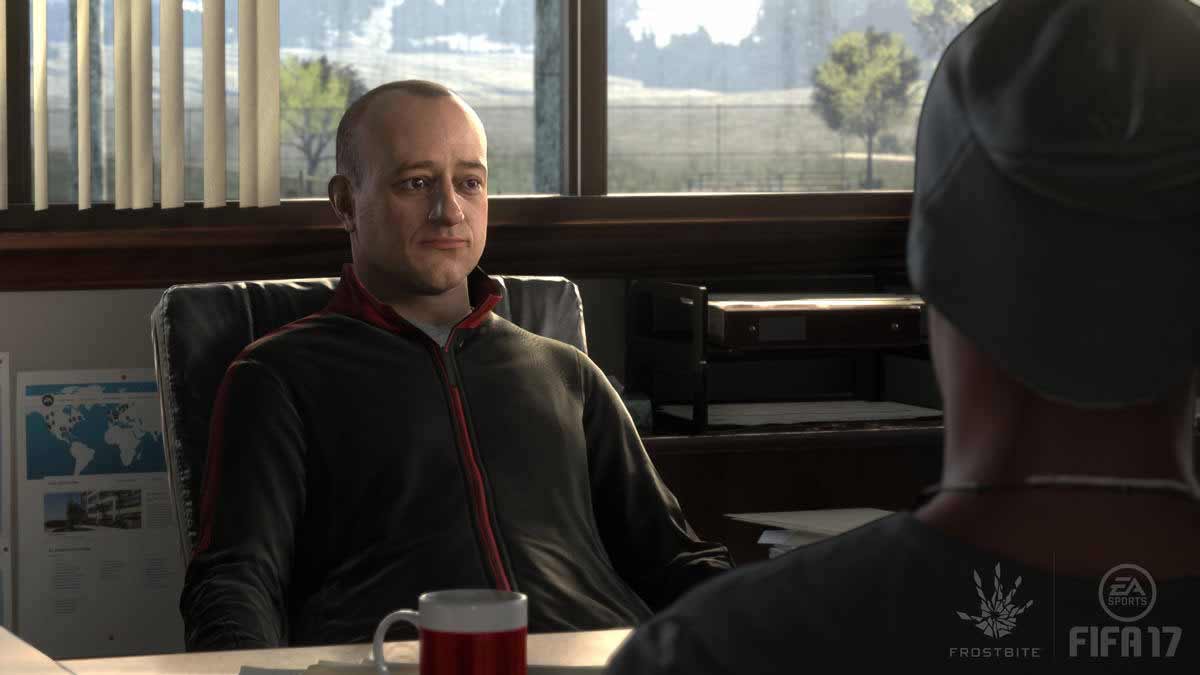 OPEN SEASON
Opening
05/05/2017 6pm UK🇬🇧
05/05/2017 10am PT🇺🇸
Closing
12/05/2017 6pm UK🇬🇧
12/05/2017 10am PT🇺🇸
Rewards
Single Player: 2000 coins
Difficulty (Single Player)
Professional
Unlock
0 Trophies
Entry Requirements
No requirements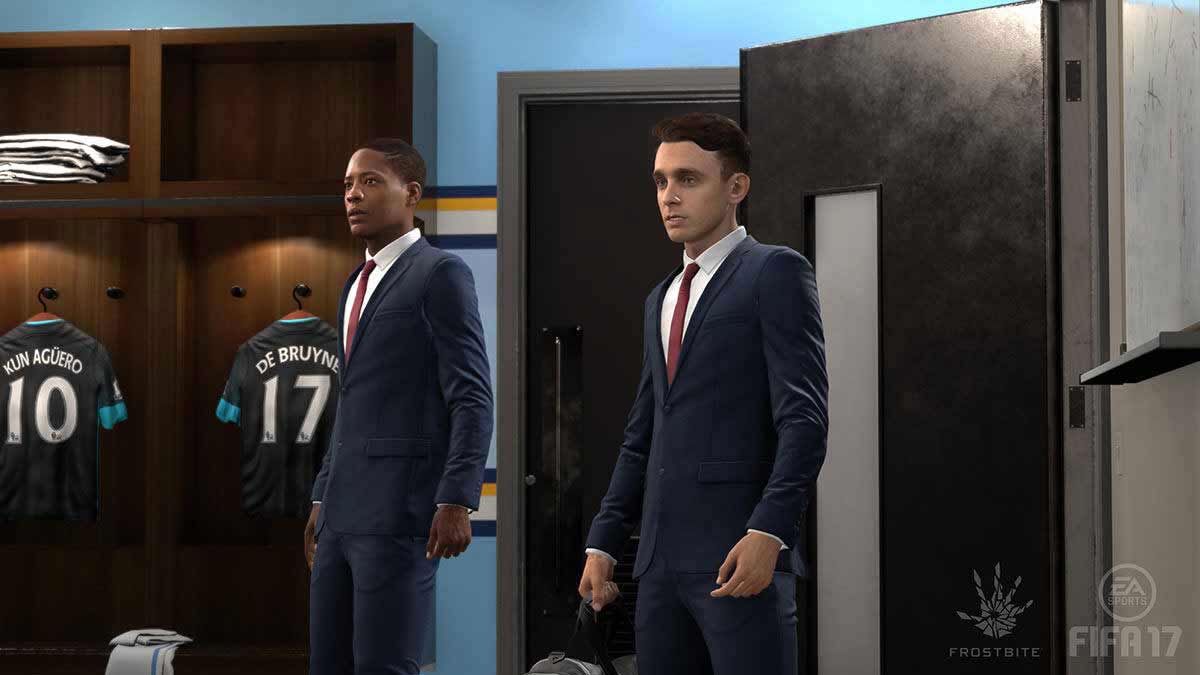 ONE LEAGUE CUP
Opening
28/04/2017 6pm UK🇬🇧
28/04/2017 10am PT🇺🇸
Closing
05/05/2017 6pm UK🇬🇧
05/05/2017 10am PT🇺🇸
Rewards
Single Player: 3000 coins
Difficulty (Single Player)
Professional
Unlock
0 Trophies
Entry Requirements
Leagues: Exactly 1 in your Starting 11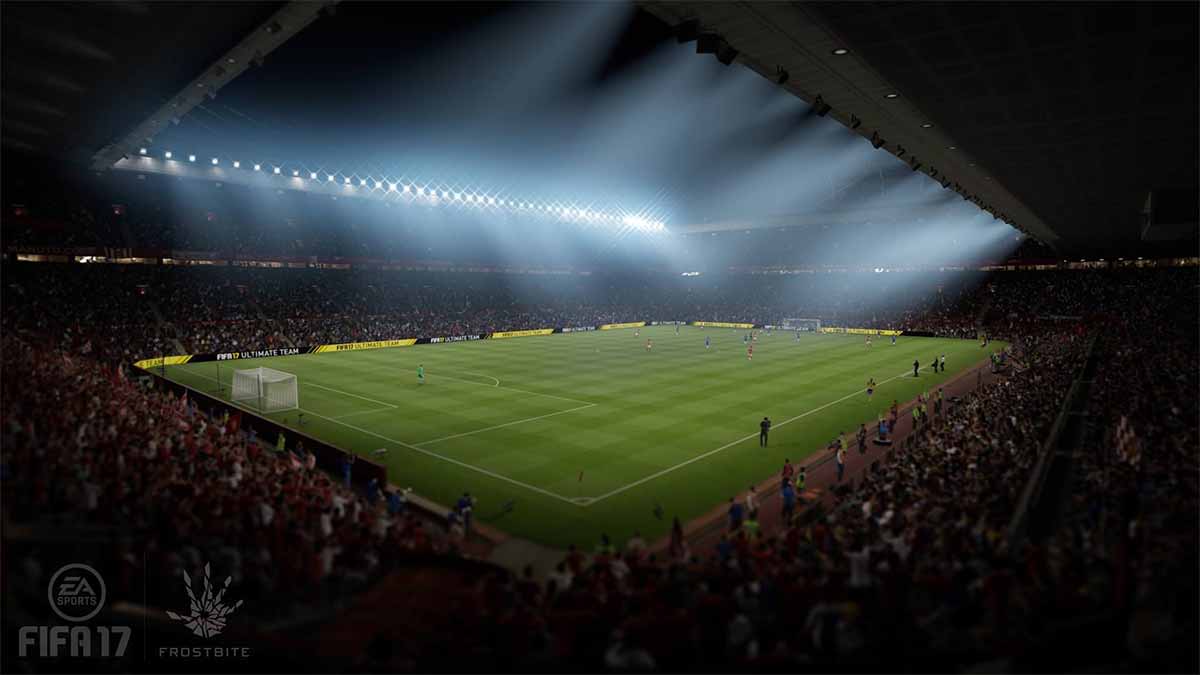 PREMIER CLASH
Opening
21/04/2017 6pm UK🇬🇧
21/04/2017 10am PT🇺🇸
Closing
28/04/2017 6pm UK🇬🇧
28/04/2017 10am PT🇺🇸
Rewards
Single Player: 500 coins + 1x Gold Gift Pack
Difficulty (Single Player)
Professional
Unlock
0 Trophies
Entry Requirements
Leagues: Min. 5 in your Starting 11
Player Quality: Exactly Gold in your Starting 11
Team Chemistry: Min. 80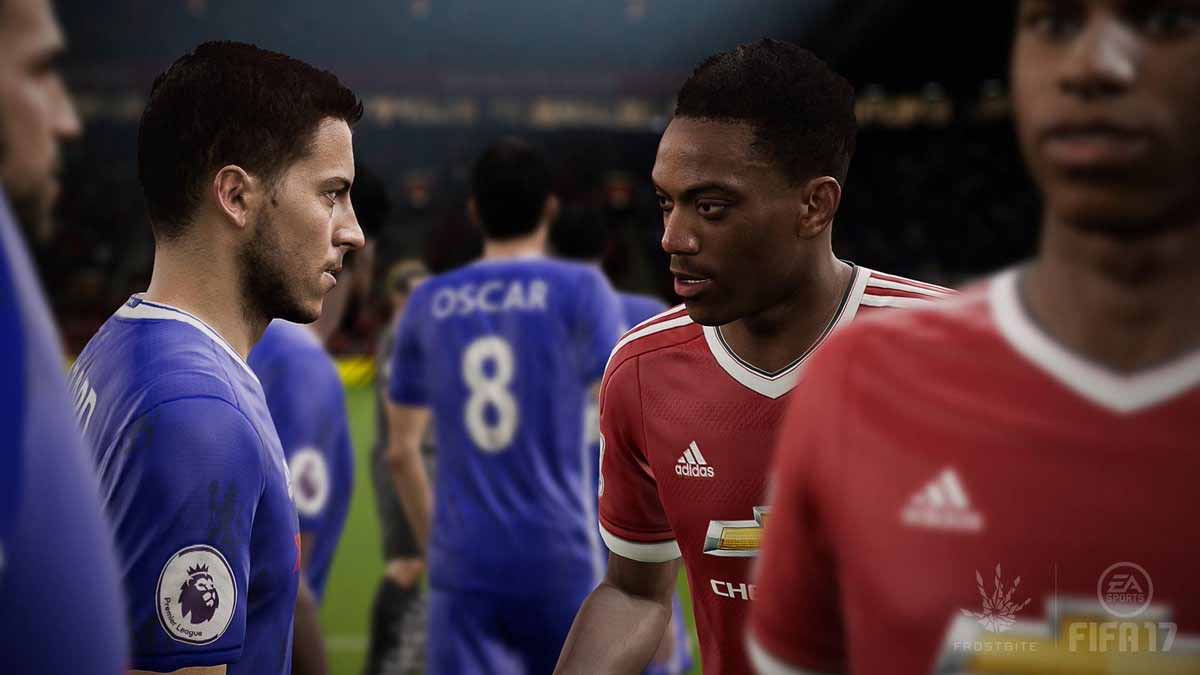 FULL OF NATIONS
Opening
14/04/2017 6pm UK🇬🇧
14/04/2017 10am PT🇺🇸
Closing
21/04/2017 6pm UK🇬🇧
21/04/2017 10am PT🇺🇸
Rewards
Single Player: 2,000 coins
Difficulty (Single Player)
Professional
Unlock
0 Trophies
Entry Requirements
Nationalities:
Exactly 11 in your Starting 11
Team Chemistry:
Min. 75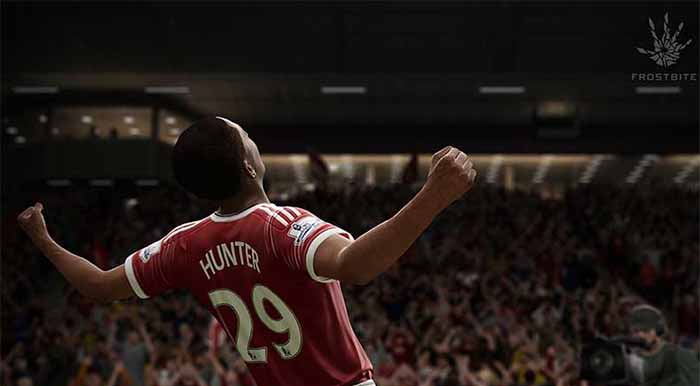 SILVER GOALS
Opening
07/04/2017 6pm UK🇬🇧
07/04/2017 10am PT🇺🇸
Closing
14/04/2017 6pm UK🇬🇧
14/04/2017 10am PT🇺🇸
Rewards
Single Player: 2,000 coins
Difficulty (Single Player)
Professional
Unlock
0 Trophies
Entry Requirements
Player Quality:
Max. Silver in your Starting 11 and Subs
Clubs:
Min. 4 in your Starting 11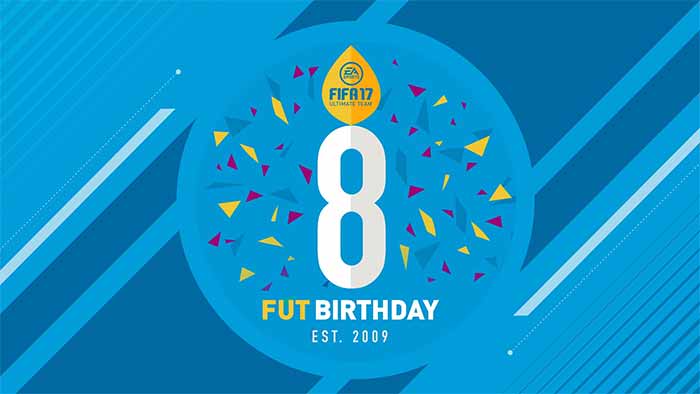 BIRTHDAY SHOW OFF
Opening
31/03/2017 6pm UK🇬🇧
31/03/2017 10am PT🇺🇸
Closing
07/04/2017 6pm UK🇬🇧
07/04/2017 10am PT🇺🇸
Rewards
Single Player
First Win: 5,000 coins
Next Wins: 3,000 coins
Difficulty (Single Player)
Professional
Unlock
0 Trophies
Entry Requirements
Team Star Rating: Exactly 5 Stars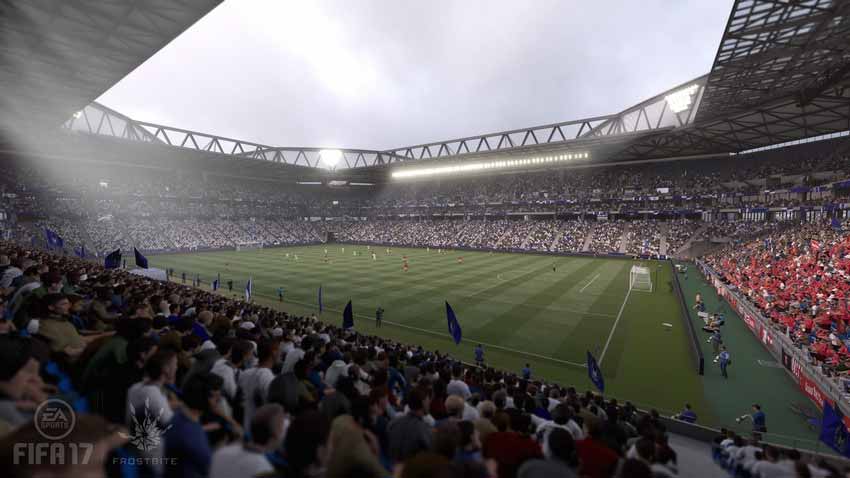 CLUB CUP
Opening
24/03/2017 6pm UK🇬🇧
24/03/2017 10am PT🇺🇸
Closing
31/03/2017 6pm UK🇬🇧
31/03/2017 10am PT🇺🇸
Rewards
Single Player: 1,500 coins
Difficulty (Single Player)
Professional
Unlock
0 Trophies
Entry Requirements
11 players from 11 different clubs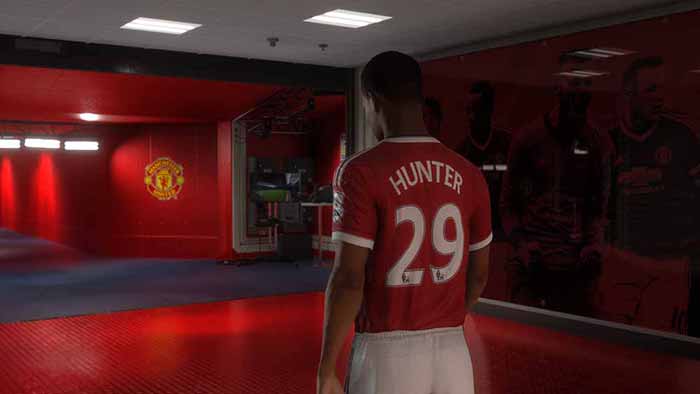 ALL OUT IRELAND
Opening
17/03/2017 6pm UK🇬🇧
17/03/2017 10am PT🇺🇸
Closing
24/03/2017 6pm UK🇬🇧
24/03/2017 10am PT🇺🇸
Rewards
Single Player: 1,500 coins
Difficulty (Single Player)
Professional
Unlock
0 Trophies
Entry Requirements
Players from SSE Airtricity League:
Exactly 11 in your Starting 11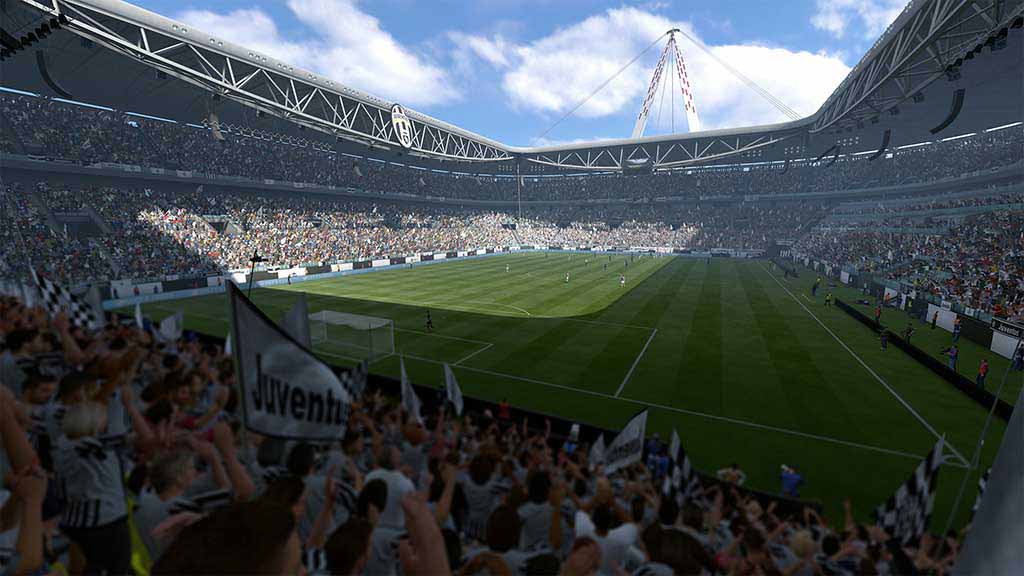 SILVER STARS
Opening
10/03/2017 6pm UK🇬🇧
10/03/2017 10am PT🇺🇸
Closing
17/03/2017 6pm UK🇬🇧
17/03/2017 10am PT🇺🇸
Rewards
Single Player: 500 coins
Difficulty (Single Player)
Professional
Unlock
0 Trophies
Entry Requirements
Player Quality:
Min. Silver in Starting 11 and Subs
Team Chemistry: Min. 70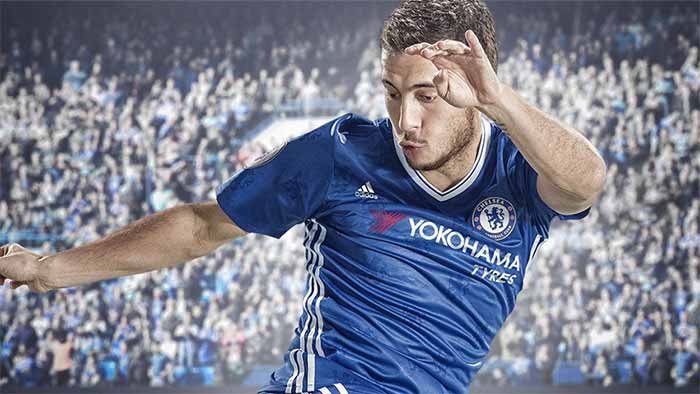 CRAZY GOLD
Opening
03/03/2017 6pm UK🇬🇧
03/03/2017 10am PT🇺🇸
Closing
10/03/2017 6pm UK🇬🇧
10/03/2017 10am PT🇺🇸
Rewards
Single Player: 1,500 coins
Difficulty (Single Player)
Professional
Unlock
0 Trophies
Entry Requirements
18 Gold players
Chemist: Min. 85
Team Rating: Max. 4 stars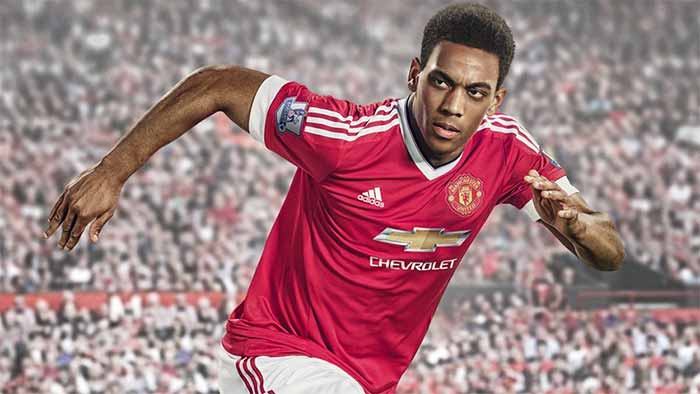 TWO LEAGUES, TWO NATIONS
Opening
24/02/2017 6pm UK🇬🇧
24/02/2017 10am PT🇺🇸
Closing
03/03/2017 6pm UK🇬🇧
03/03/2017 10am PT🇺🇸
Rewards
Single Player: 1,500 coins
Difficulty (Single Player)
Professional
Unlock
0 Trophies
Entry Requirements
Nationalities: Min. 2 in your Starting 11
Leagues: Min. 2 in your Starting 11
Player Quality: Max. Silver in your Starting 11 and Subs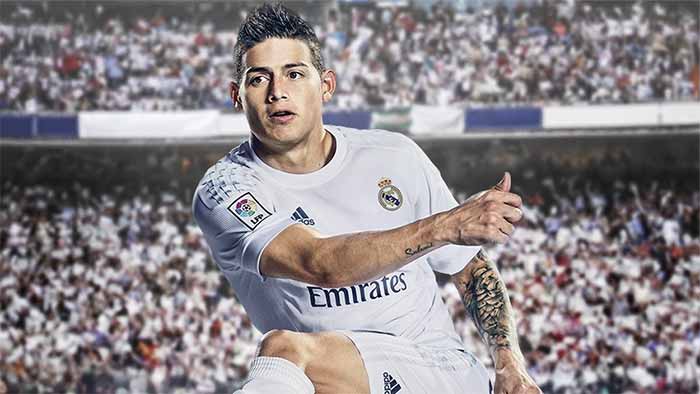 CROSS NATION CHALLENGE
Opening
17/02/2017 6pm UK🇬🇧
17/02/2017 10am PT🇺🇸
Closing
24/02/2017 6pm UK🇬🇧
24/02/2017 10am PT🇺🇸
Rewards
Single Player: 1,500 coins + Silver Gift Pack
Difficulty (Single Player)
Professional
Unlock
0 Trophies
Entry Requirements
Nationalities: Exactly 5 in your Starting 11 and Subs
Team Chemistry: Exactly 100
Team Star Rating: Exactly 5 stars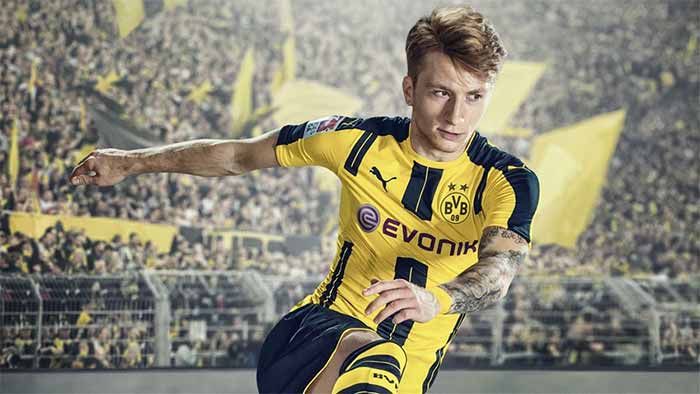 LEAGUES TRIAL CUP
Opening
10/02/2017 6pm UK🇬🇧
10/02/2017 10am PT🇺🇸
Closing
17/02/2017 6pm UK🇬🇧
17/02/2017 10am PT🇺🇸
Rewards
Single Player: 1,500 coins
Difficulty (Single Player)
Professional
Unlock
0 Trophies
Entry Requirements
Player Quality: Min. Gold in your Starting 1 and Subs
Leagues: Min. 3 in your Starting 11 and subs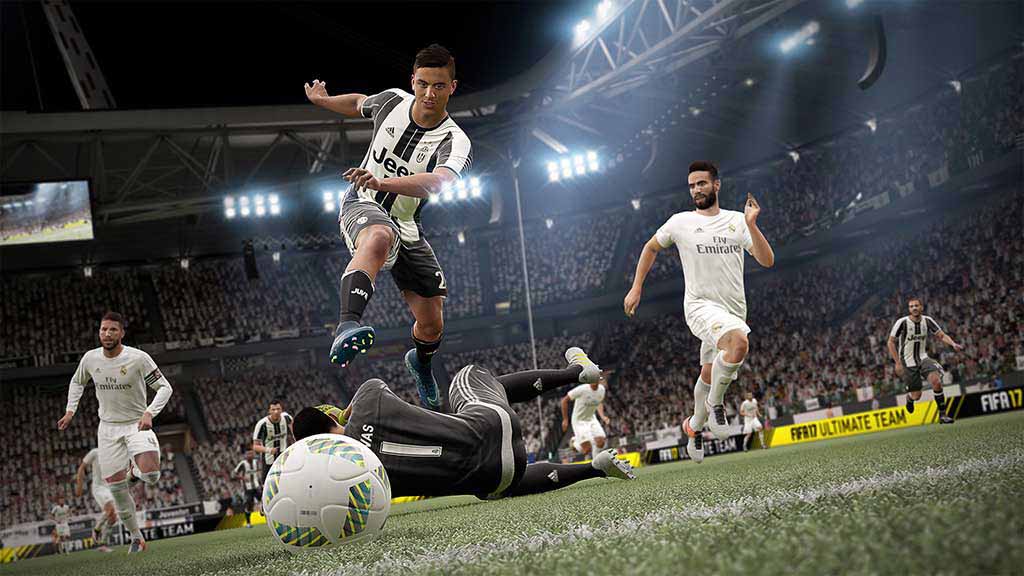 TRI NATION SHIELD
Opening
03/02/2017 6pm UK🇬🇧
03/02/2017 10am PT🇺🇸
Closing
10/02/2017 6pm UK🇬🇧
10/02/2017 10am PT🇺🇸
Rewards
Single Player: 1,500 coins
Difficulty (Single Player)
Professional
Unlock
0 Trophies
Entry Requirements
3 Nationalities in your Starting XI and Subs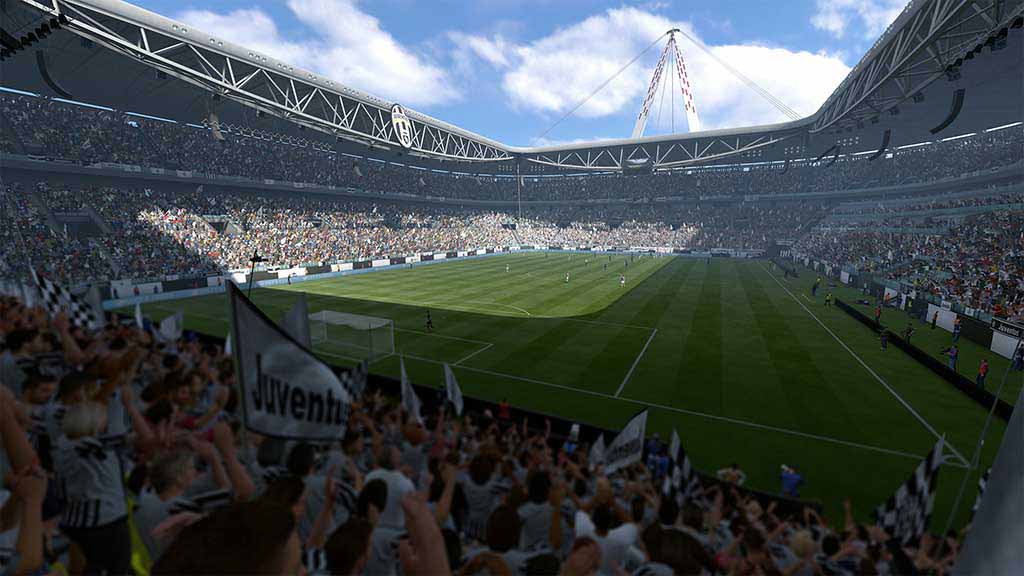 TWO NATION CUP
Opening
27/01/2017 6pm UK🇬🇧
27/01/2017 10am PT🇺🇸
Closing
03/02/2017 6pm UK🇬🇧
03/02/2017 10am PT🇺🇸
Rewards
Single Player: 1,500 coins
Difficulty (Single Player)
Professional
Unlock
0 Trophies
Entry Requirements
2 Nationalities in your Starting XI and Subs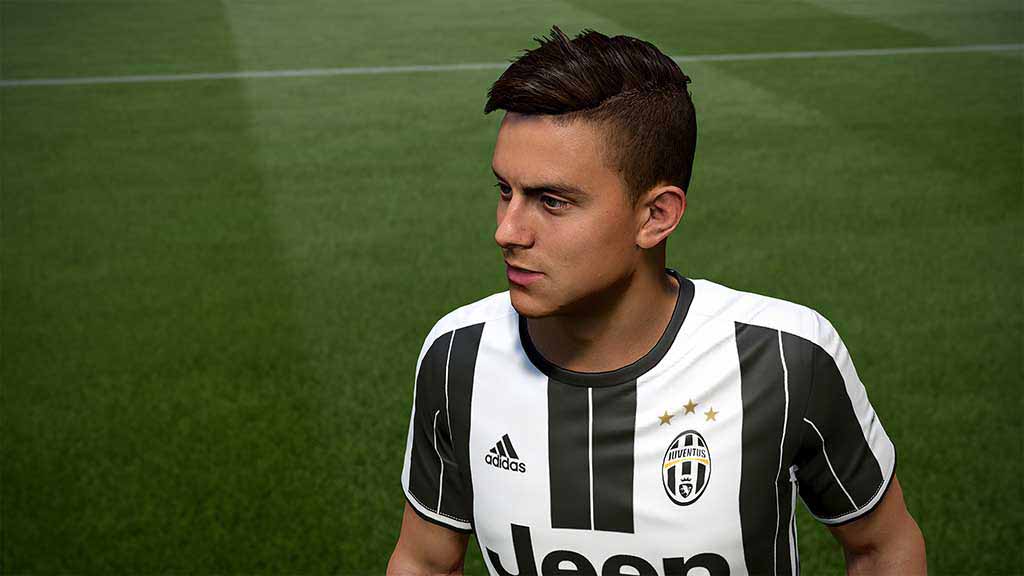 GOLDEN GOALS
Opening
20/01/2017 6pm UK🇬🇧
20/01/2017 10am PT🇺🇸
Closing
27/01/2017 6pm UK🇬🇧
27/01/2017 10am PT🇺🇸
Rewards
Single Player: 1,500 coins
Difficulty (Single Player)
Professional
Unlock
0 Trophies
Entry Requirements
Quality: Gold in starting eleven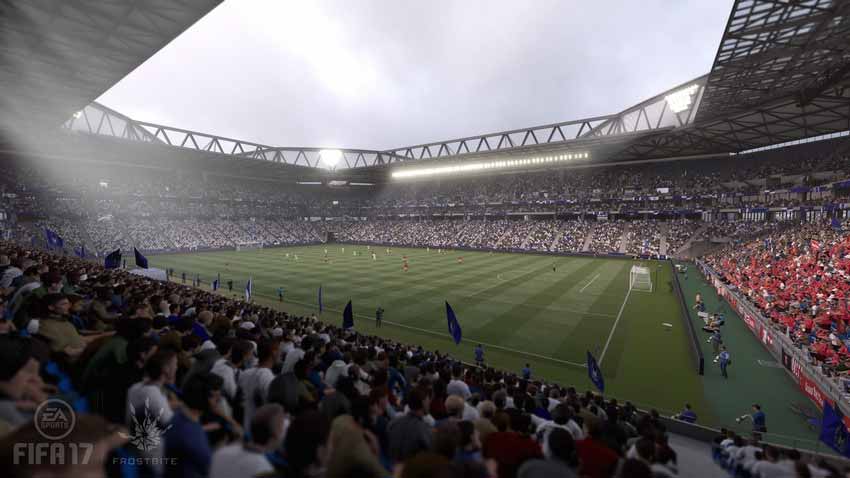 THREE AND THREE
Opening
13/01/2017 6pm UK🇬🇧
13/01/2017 10am PT🇺🇸
Closing
20/01/2017 6pm UK🇬🇧
20/01/2017 10am PT🇺🇸
Rewards
Single Player: 1,500 coins
Difficulty (Single Player)
Professional
Unlock
0 Trophies
Entry Requirements
Leagues: mín. 3 in your starting eleven
Nationalities: min. 3 in your starting eleven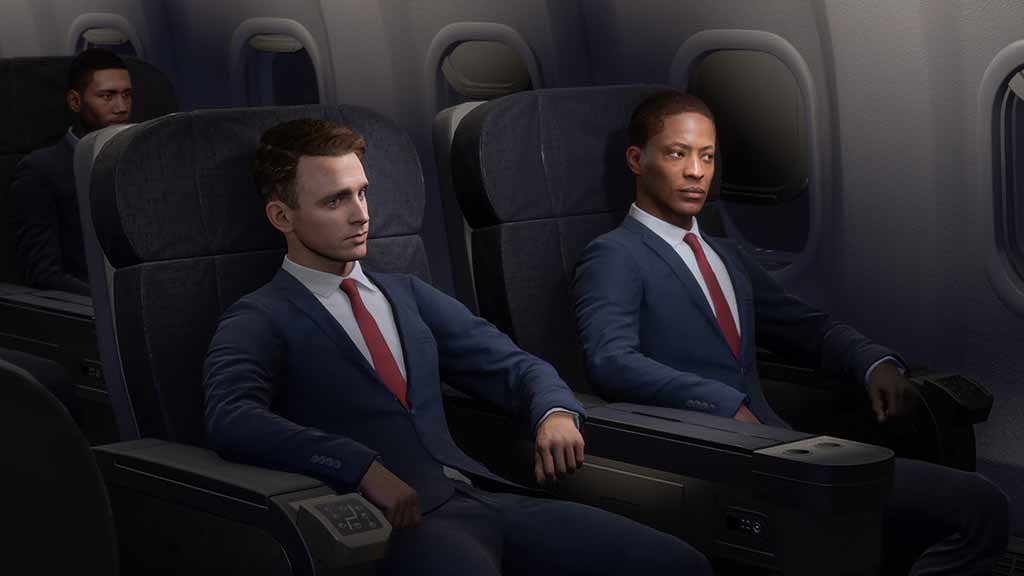 CHEMISTRY SHIELD
Opening
06/01/2017 6pm UK🇬🇧
06/01/2017 10am PT🇺🇸
Closing
13/01/2017 6pm UK🇬🇧
13/01/2017 10am PT🇺🇸
Rewards
Single Player: 1,500 coins
Difficulty (Single Player)
Professional
Unlock
0 Trophies
Entry Requirements
Team Chemistry: Min. 85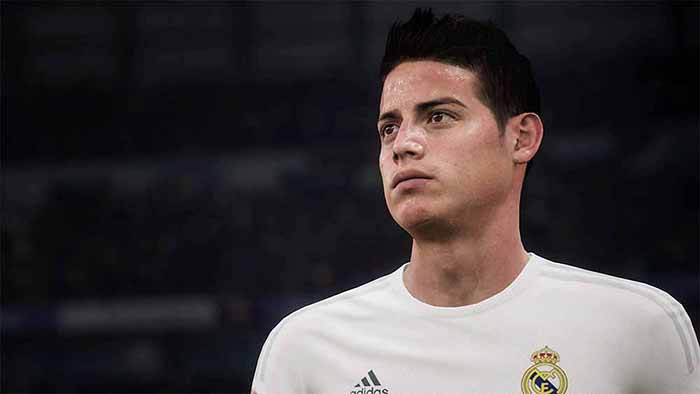 IN WITH THE NEW
Opening
30/12/2016 6pm UK🇬🇧
30/12/2016 10am PT🇺🇸
Closing
06/01/2017 6pm UK🇬🇧
06/01/2017 10am PT🇺🇸
Rewards
Single Player: 1,500 coins
Difficulty (Single Player)
Professional
Unlock
0 Trophies
Entry Requirements
Players Quality: Gold
Team Chemistry: Exactly 100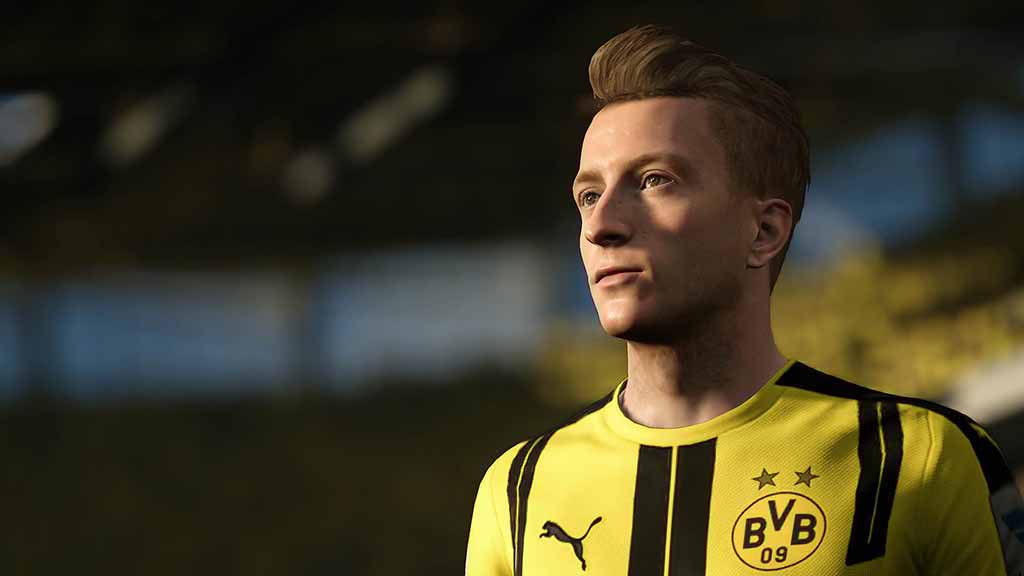 SILVER GOALS
Opening
23/12/2016 6pm UK🇬🇧
23/12/2016 10am PT🇺🇸
Closing
30/12/2016 6pm UK🇬🇧
30/12/2016 10am PT🇺🇸
Rewards
Single Player: 1,500 coins
Difficulty (Single Player)
Professional
Unlock
0 Trophies
Entry Requirements
Player Quality:
Max. silver in your starting 11 and subs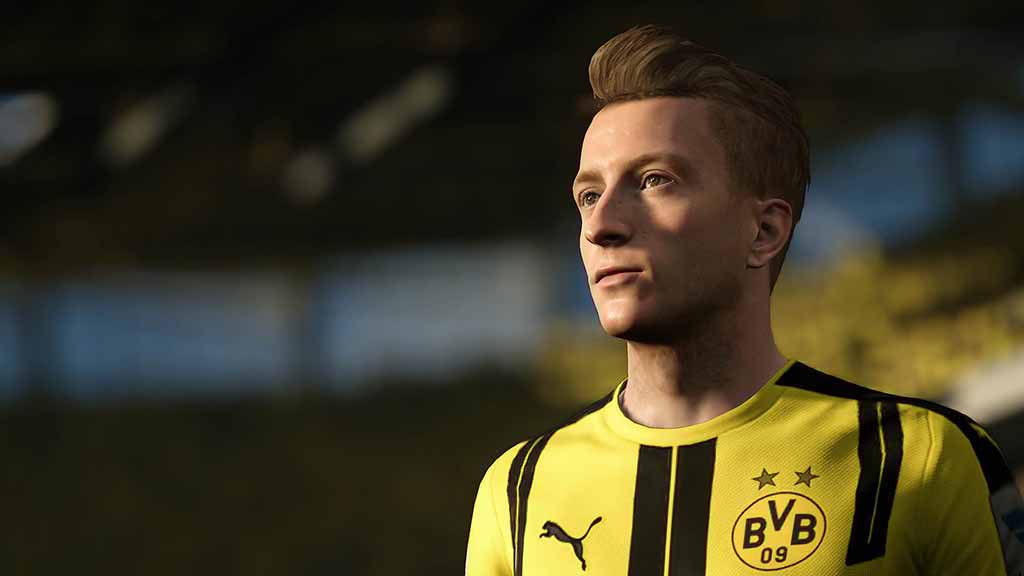 MIX LEAGUE CHALLENGE
Opening
16/12/2016 6pm UK🇬🇧
16/12/2016 10am PT🇺🇸
Closing
23/12/2016 6pm UK🇬🇧
23/12/2016 10am PT🇺🇸
Rewards
Single Player: 1,500 coins
Difficulty (Single Player)
Professional
Unlock
0 Trophies
Entry Requirements
Leagues: Min. 5 on your Starting 11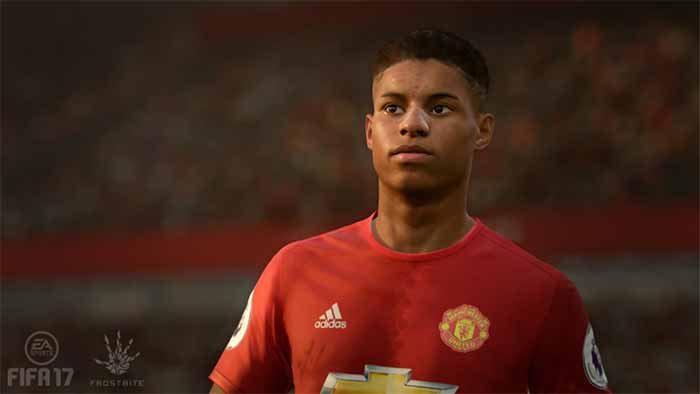 TRI-NATION CUP
Opening
09/12/2016 6pm UK🇬🇧
09/12/2016 10am PT🇺🇸
Closing
16/12/2016 6pm UK🇬🇧
16/12/2016 10am PT🇺🇸
Rewards
Single Player: 1,500 coins
Difficulty (Single Player)
Professional
Unlock
0 Trophies
Entry Requirements
Nationalities: Max. 3 on your Starting 11
Team Chemistry: Min. 75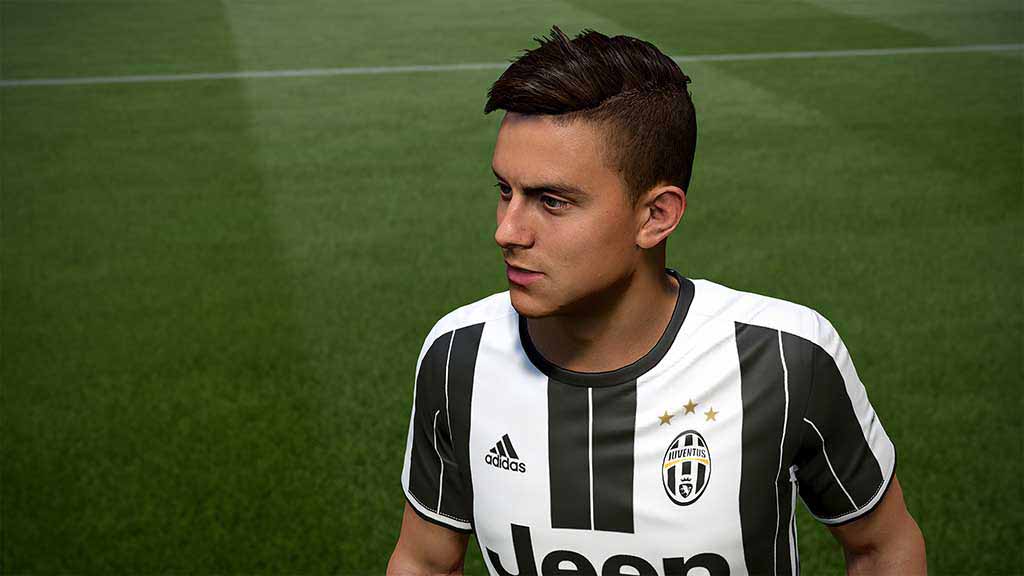 STARS CUP
Opening
02/12/2016 6pm UK🇬🇧
02/12/2016 10am PT🇺🇸
Closing
09/12/2016 6pm UK🇬🇧
09/12/2016 10am PT🇺🇸
Rewards
Single Player: 1,500 coins
Difficulty (Single Player)
Professional
Unlock
0 Trophies
Entry Requirements
Team rating: Exactly 5 stars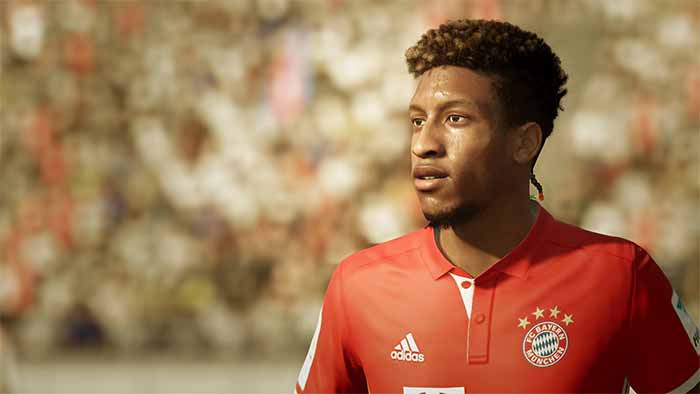 ONE NATION SHIELD
Opening
25/11/2016 6pm UK🇬🇧
25/11/2016 10am PT🇺🇸
Closing
02/12/2016 6pm UK🇬🇧
02/12/2016 10am PT🇺🇸
Rewards
Single Player: 1,500 coins
Difficulty (Single Player)
Professional
Unlock
0 Trophies
Entry Requirements
Nationalities: Exactly 1 in your starting 11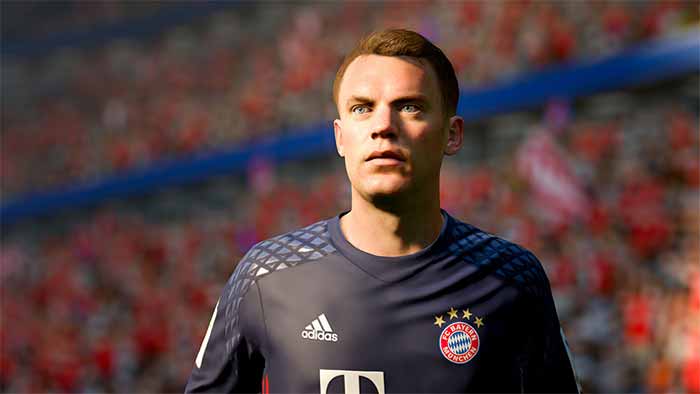 SAME LEAGUE CUP
Opening
18/11/2016 6pm UK🇬🇧
18/11/2016 10am PT🇺🇸
Closing
25/11/2016 6pm UK🇬🇧
25/11/2016 10am PT🇺🇸
Rewards
Single Player: 1,500 coins
Difficulty (Single Player)
Professional
Unlock
0 Trophies
Entry Requirements
Leagues: Exactly 1 in your starting 11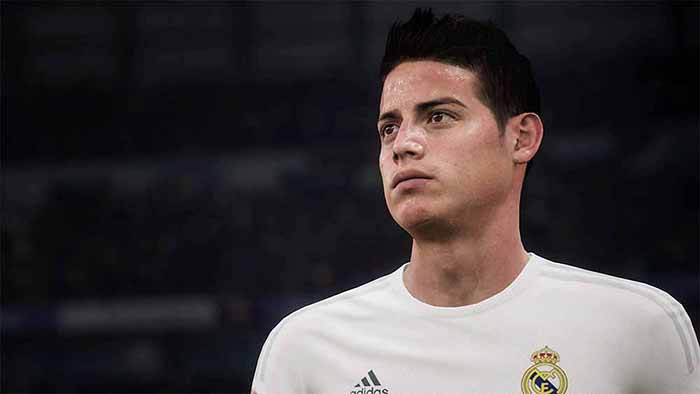 SPANISH LEAGUE CUP
Opening
11/11/2016 6pm UK🇬🇧
11/11/2016 10am PT🇺🇸
Closing
18/11/2016 6pm UK🇬🇧
18/11/2016 10am PT🇺🇸
Rewards
Single Player: 1,500 coins
Difficulty (Single Player)
Professional
Unlock
0 Trophies
Entry Requirements
Min. 3 players from LaLiga Santander in your starting 11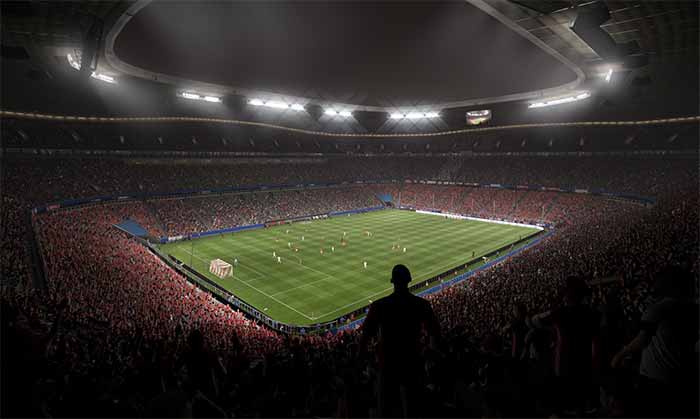 SILVER CHALLENGE
Opening
04/11/2016 6pm UK🇬🇧
04/11/2016 11am PT🇺🇸
Closing
11/11/2016 6pm UK🇬🇧
11/11/2016 10am PT🇺🇸
Rewards
Single Player: 1,500 coins
Difficulty (Single Player)
Professional
Unlock
0 Trophies
Entry Requirements
Max. Silver in your starting 11 and subs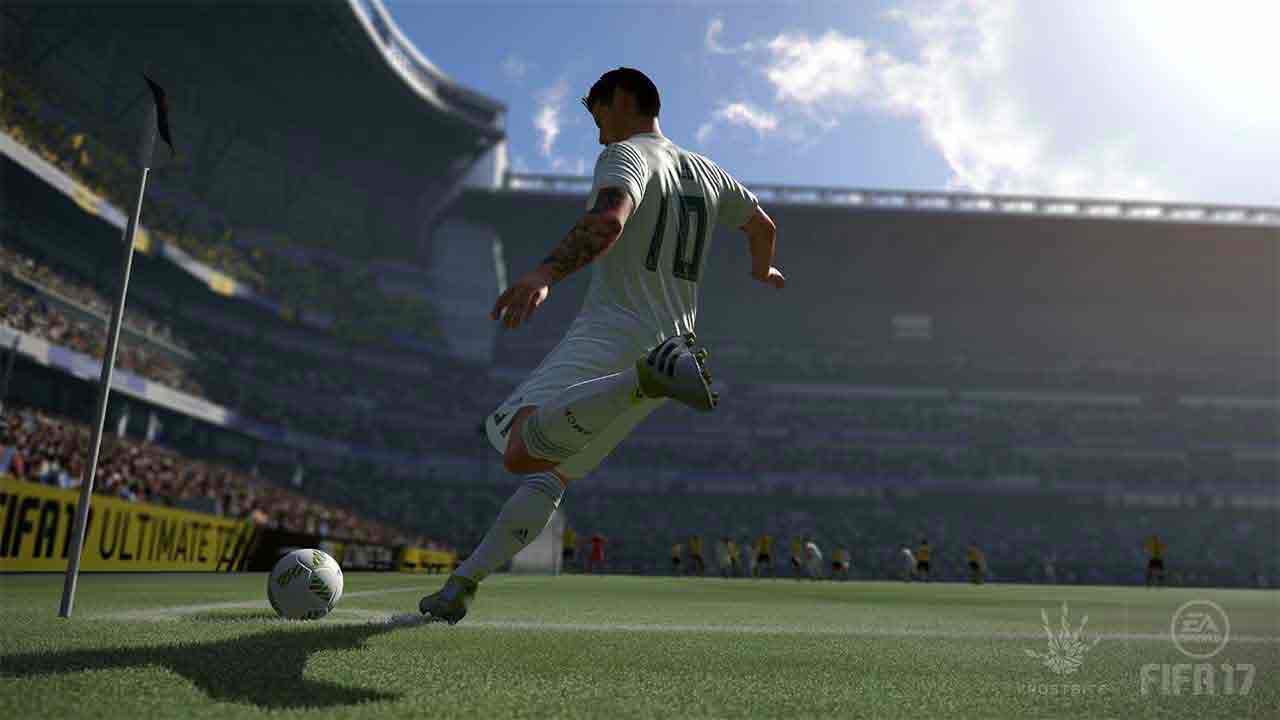 STARS SHIELD
Opening
28/10/2016 6pm UK🇬🇧
28/10/2016 10am PT🇺🇸
Closing
04/11/2016 6pm UK🇬🇧
04/11/2016 10am PT🇺🇸
Rewards
Single Player: 1,500 coins
Difficulty (Single Player)
Professional
Unlock
0 Trophies
Entry Requirements
Team Star Rating: Max. 3.5 stars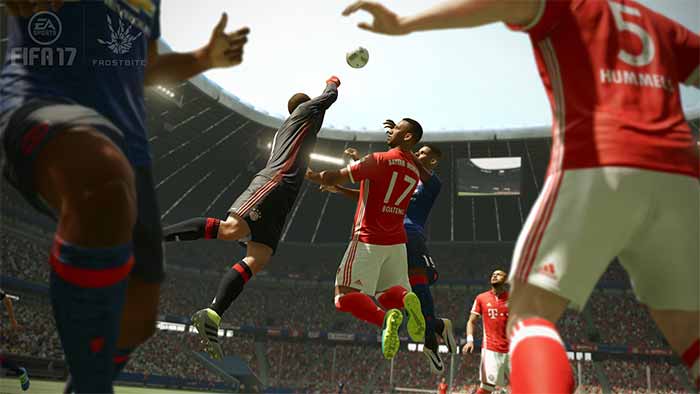 MIXED LEAGUE CUP
Opening
21/10/2016 6pm UK🇬🇧
21/10/2016 10am PT🇺🇸
Closing
28/10/2016 6pm UK🇬🇧
28/10/2016 10am PT🇺🇸
Rewards
Single Player: 1,500 coins
Difficulty (Single Player)
Professional
Unlock
0 Trophies
Entry Requirements
Min. 5 leagues in your starting 11 and subs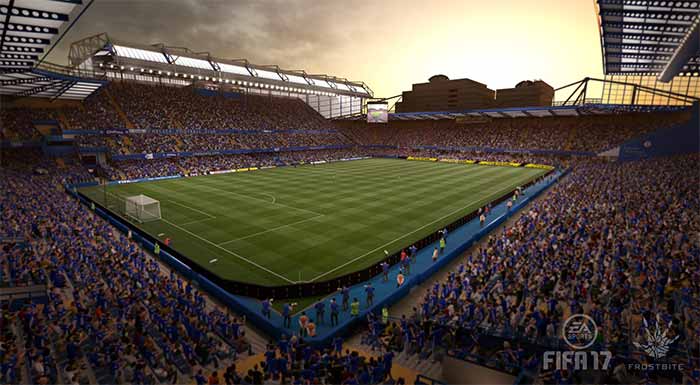 SILVER OR BETTER
Opening
14/10/2016 6pm UK🇬🇧
14/10/2016 10am PT🇺🇸
Closing
21/10/2016 6pm UK🇬🇧
21/10/2016 10am PT🇺🇸
Rewards
Single Player: 1,500 coins
Difficulty (Single Player)
Professional
Unlock
0 Trophies
Entry Requirements
None of the 18 players can be bronze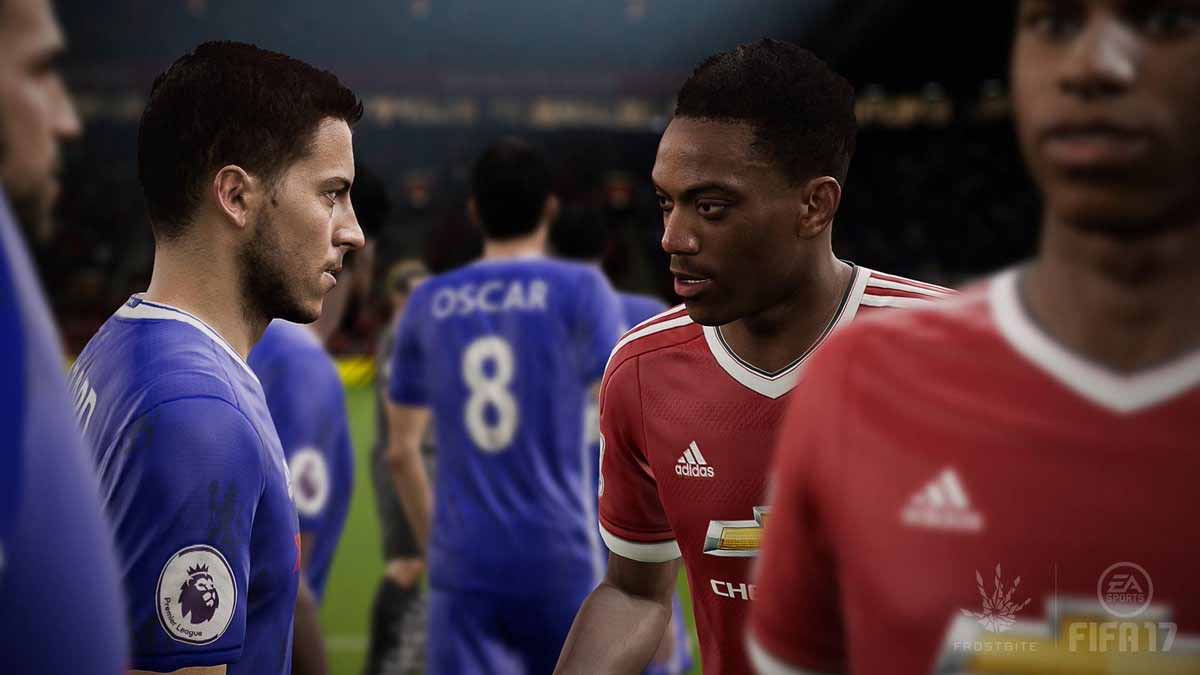 CHEMISTRY CUP
Opening
07/10/2016 6pm UK🇬🇧
07/10/2016 10am PT🇺🇸
Closing
14/10/2016 6pm UK🇬🇧
14/10/2016 10am PT🇺🇸
Rewards
Single Player: 1,500 coins
Difficulty (Single Player)
Professional
Unlock
0 Trophies
Entry Requirements
Team Chemistry: Exactly 100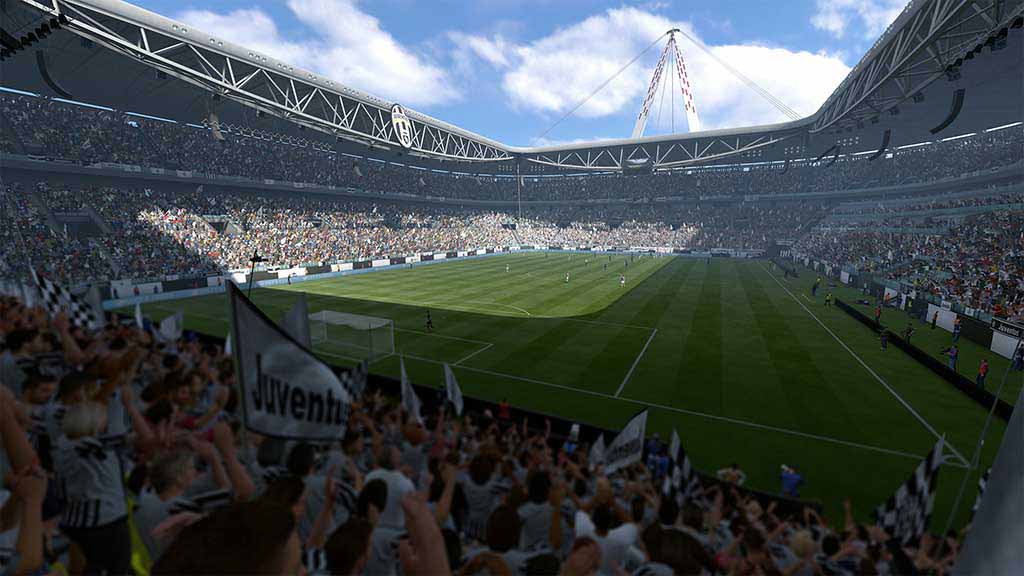 THREE'S A CROWD
Opening
30/09/2016 6pm UK🇬🇧
30/09/2016 10am PT🇺🇸
Closing
07/10/2016 6pm UK🇬🇧
07/10/2016 10am PT🇺🇸
Rewards
Single Player: 1,500 coins
Difficulty (Single Player)
Professional
Unlock
0 Trophies
Entry Requirements
Leagues: Max 3 in your Starting 11
Team Chemistry: Min. 75
Fixed FIFA 17 Tournaments
Single player tournaments


STARTER CUP
Mode: Single Player
Reward: 500 coins + Gold Gift pack
Unlock: 0 Trophies
Difficulty: Amateur
Entry Requirements:
There are no entry requirements
BRONZE CHALLENGE
Mode: Single Player
Reward: 750 coins + Gold Gift pack
Unlock: 0 Trophies
Difficulty: Semi-Pro
Entry Requirements:
All 18 players have to be bronze
SILVER SHIELD
Mode: Single Player
Reward: 1,000 coins + Silver Gift pack
Unlock: 0 Trophies
Difficulty: Professional
Entry Requirements:
All 18 players have to be silver
Team Chemistry has to be 75 or higher
CHAMPIONS TROPHY
Mode: Single Player
Reward: 1,200 coins + Premium Loan Player Reward pack
Unlock: 0 Trophies
Difficulty: World Class
Entry Requirements:
There are no requirements
FUT Tournaments of previous years: