New FIFA 18 Live Squad Building Challenges are released along the year and, for that reason, we decided to publish this guide to help you to complete these challenges. Here you will find all the help you need, including the requirements and the rewards for each challenge.


RELEASED SBCs

FESTIVAL OF FUTBALL REPEATABLE III
FESTIVAL OF FUTBALL III
FESTIVAL OF FUTBALL REPEATABLE IIc
FESTIVAL OF FUTBALL II
FESTIVAL OF FUTBALL REPEATABLE Ip
FESTIVAL OF FUTBALL I
FESTIVAL OF FUTBALL FLASH SBC XIX
FESTIVAL OF FUTBALL FLASH SBC XVIII
FESTIVAL OF FUTBALL FLASH SBC XVII
FESTIVAL OF FUTBALL FLASH SBC XVI
FESTIVAL OF FUTBALL FLASH SBC XV
FESTIVAL OF FUTBALL FLASH SBC XV
FESTIVAL OF FUTBALL FLASH SBC XIII
FESTIVAL OF FUTBALL FLASH SBC XII
FESTIVAL OF FUTBALL FLASH SBC XI
FESTIVAL OF FUTBALL FLASH SBC X
FESTIVAL OF FUTBALL FLASH SBC IX
FESTIVAL OF FUTBALL FLASH SBC VIII
FESTIVAL OF FUTBALL FLASH SBC VII
FESTIVAL OF FUTBALL FLASH SBC VI
FESTIVAL OF FUTBALL FLASH SBC V
FESTIVAL OF FUTBALL FLASH SBC IV
FESTIVAL OF FUTBALL FLASH SBC III
FESTIVAL OF FUTBALL FLASH SBC II
FESTIVAL OF FUTBALL FLASH SBC I
FGS – AMSTERDAM VII
FGS – AMSTERDAM VI
FGS – AMSTERDAM V
FGS – AMSTERDAM IV
FGS – AMSTERDAM III
FGS – AMSTERDAM II
FGS – AMSTERDAM I
UNFP POTS
UNFP POTS (LOAN)
UNFP YOUNG POTS
UNFP YOUNG POTS (LOAN)
ULTIMATE TOTS
CALCIO A TOTS
LIGUE 1 TOTS
BUNDESLIGA TOTS
LALIGA TOTS
PREMIER LEAGUE TOTS
EFL TOTS
COMMUNITY TOTS
ROW 9-1 TOTS PLAYERS
ROW 19-11 TOTS PLAYERS
ROW 29-21 TOTS PLAYERS
ROW 39-31 TOTS PLAYERS
ROW 49-41 TOTS PLAYERS
FUT SWAP PLAYER IV
PFA POTY
PFA POTY (LOAN)
PFA YOUNG POTY
PFA YOUNG POTY (LOAN)
FUT SWAP PLAYER III
EFL CHAMPIONSHIP POTY
FUT SWAP PLAYER II
FUT SWAP PLAYER I
CARLOS TÉVEZ
ALEXIS SÁNCHEZ
ULTIMATE PACK
LUKA MODRIC
TIMO WERNER
LORENZO INSIGNE
PRIME GOLD PLAYERS PACK
ZLATAN IBRAHIMOVIC
DIMITRI PAYET
SANTI CAZORLA
KOKE
WENDELL
RARE GOLD PACK
JORDAN HENDERSON
PREMIUM GOLD PACK
KEITA BALDÉ DIAO
FUT 17
FUT 16
FUT 15
FUT 14
FUT 13
FUT 12
FUT 11
FUT 10
FUT 09
KAKÁ
KAKÁ (LOAN)
WAYNE ROONEY
WAYNE ROONEY (LOAN)
ROBIN VAN PERSIE
ROBIN VAN PERSIE (LOAN)
BASTIAN SCHWEINSTEIGER
BASTIAN SCHWEINSTEIGER (LOAN)
YAYA TOURÉ
YAYA TOURÉ (LOAN)
TRADEABLE TOTW UPGRADE
INTERNATIONAL COMPETITION
WORLD FOOTBALL
GROUP STAGE
TRIO OF NATIONAL TRIOS
NATIONAL ACADEMY
NATIONAL HEROES
ENGLAND VS SCOTLAND
PATH TO GLORY: SPRING (TRADEABLE)
PATH TO GLORY: SPRING (UNTRADEABLE)
PATH TO GLORY: AUTUMN(TRADEABLE)
PATH TO GLORY: AUTUMN (UNTRADEABLE)
IMPROVED GOLD UPGRADE
TRIO OF NATIONAL TRIOS
HAPPY NEW YEAR
RAINING CATS AND DOGS
GOLD RETRIEVERS
THE TERRIERS
THE CANINE FAMILY
LUNAR NEW YEAR
LES DOGUES
HEART OF GOLD
LA JAURÍA
LIONS, TIGERS AND DOGS
BEST IN SHOW
CRAZY EIGHTS
IMPROVE GOLD UPGRADE
TOTW 22 UPGRADE
TRADEABLE TOTW UPGRADE
WHO LET THE DOGS OUT
LUCAS MOURA
PIERRE-EMERIK AUBAMEYANG
ALEXIS SÁNCHEZ
82+ RATED GUARANTEE
OTW: WINTER PLAYER
OTW: WINTER PLAYER (UNTRADEABLE)
OTW: SUMMER PLAYER
OTW: SUMMER PLAYER (UNTRADEABLE)
FGS – BARCELONA III
FGS – BARCELONA II
FGS – BARCELONA I
TOTY NOMINEES XIV
TOTY NOMINEES XIII
TOTY NOMINEES XII
TOTY NOMINEES XI
TOTY NOMINEES X
TOTY NOMINEES IX
TOTY NOMINEES VIII
TOTY NOMINEES VII
TOTY NOMINEES VI
TOTY NOMINEES V
TOTW 18 UPGRADE
TOTY NOMINEES IV
TOTW 17 UPGRADE
TRADEABLE TOTW UPGRADE
TOTY NOMINEES III
TOTY NOMINEES II
81+ DOUBLE GUARANTEE
TOTY NOMINEES I
LAST DAY OF FUTMAS
DAILY FUTMAS SBC XVI
DAILY FUTMAS SBC XV
DAILY FUTMAS SBC XIV
DAILY FUTMAS SBC XIII
81+ DOUBLE GUARANTEE
TRADEABLE TOTW UPGRADE
TOTW 15 UPGRADE
DAILY FUTMAS SBC XII
DAILY FUTMAS SBC XI
TOTW 14 UPGRADE
DAILY FUTMAS SBC X
FUTMAS SBC BUNDLE
DANNY ROSE FUTMAS
FABINHO FUTMAS
GIANLUIGI BUFFON FUTMAS
DAILY FUTMAS SBC IX
LAURENT KOSCIELNY FUTMAS
GEORGINIO WIJNALDUMFUTMAS
RADJA NAINGGOLAN FUTMAS
DAILY FUTMAS SBC VIII
ANDREA PIRLO
ANDREA PIRLO (LOAN)
JAMIE VARDY FUTMAS
NABY KEITA FUTMAS
ROMAIN ALESSANDRINI FUTMAS
DAILY FUTMAS SBC VII
THOMAS MEUNIER FUTMAS
TIMO WERNER FUTMAS
ZLATAN IBRAHIMOVIC FUTMAS
DAILY FUTMAS SBC VI
PAULINHO FUTMAS
JESSE LINGARD FUTMAS
AHMED MUSA FUTMAS
DAILY FUTMAS SBC V
JORDI ALBA FUTMAS
VIRGIL VAN DIJK FUTMAS
ZLATKO JUNUZOVIC FUTMAS
DAILY FUTMAS SBC IV
ANDER HERRERA FUTMAS
LUIS MURIEL FUTMAS
SOFIANE BOUFAL FUTMAS
DAILY FUTMAS SBC III
DANIELE RUGANI FUTMAS
JULIAN DRAXLER FUTMAS
HENRIKH MKHITARYAN FUTMAS
DAILY FUTMAS SBC II
DOMENICO BERARDI FUTMAS
KALIDOU KOULIBALY FUTMAS
THOMAS LEMAR FUTMAS
DAILY FUTMAS SBC I
CÉSAR AZPLICUETA FUTMAS
SERGE GNARBY FUTMAS
MICHAIL ANTONIO FUTMAS
MLS MVP
CYBER MONDAY FLASH SBC X
CYBER MONDAY FLASH SBC IX
CYBER MONDAY FLASH SBC VIII
CYBER MONDAY FLASH SBC VII
ELITESERIEN POTY
CYBER MONDAY FLASH SBC VI
CYBER MONDAY FLASH SBC V
CYBER MONDAY FLASH SBC IV
CYBER MONDAY FLASH SBC III
CYBER MONDAY FLASH PLAYER SBC I
CYBER MONDAY FLASH SBC II
CYBER MONDAY FLASH SBC I
TOTW 10 UPGRADE
TRADEABLE TOTW UPGRADE
BLACK FRIDAY FLASH SBC XII
BLACK FRIDAY FLASH SBC XI
BLACK FRIDAY FLASH SBC X
BLACK FRIDAY FLASH SBC IX
BLACK FRIDAY FLASH SBC VIII
BLACK FRIDAY FLASH PLAYER SBC II
BLACK FRIDAY FLASH SBC VII
BLACK FRIDAY FLASH SBC VI
BLACK FRIDAY FLASH SBC V
BLACK FRIDAY FLASH SBC IV
BLACK FRIDAY FLASH PLAYER SBC I
BLACK FRIDAY FLASH SBC III
BLACK FRIDAY FLASH SBC II
BLACK FRIDAY FLASH SBC I
PFAI PLAYER OF THE YEAR
NATION PAIRS
A GAME OF NATIONS
ARGENTINA V BRAZIL
INTERNATIONAL COMPETITION
GERMANY V FRANCE
NATIONAL SQUAD
JONATHAN VIERA RAMOS
MARIO GÓMEZ
JERMAIN DEFOE
EMILIANO RIGONI
ALLSVENSKANS MVP
THE RETURN OF ULTIMATE SCREAM
SILENT AS THE GRAVE
COVEN OF WITCHES
ULTIMATE SCREAM
LOST IN THE LABYRINTH
TERROR FROM THE DEEP
THE WEREWOLF'S CURSE
SPIDER'S WEB
DRACULA'S 11
FC KOREA
FC JAPAN
FC AUSTRALIA
HOME LEAGUE HEROES
NEYMAR
KEITA BALDÉ DIAO
ROMELU LUKAKU
DOUGLAS COSTA
ALEXANDRE LACAZETTE
KICK OFF

This page will be updated every time a new SBC becomes available.
You can access this page on the top bar navigation: SBC > Live
FIFA 18 Live Squad Building Challenges
FIFA 18 Live Challenges and how the SBCs are grouped

Squad Building Challenges were introduced last year in Ultimate Team. It is a great way to make coins using the unwanted cards you have in your team or cheap cards you find in the transfer market. As you probably know, the SBCs are grouped into eight categories:
✔️ Basic
✔️ Advanced
✔️ Upgrades
✔️ Leagues
✔️ Marquee Matchups
✔️ POTM
✔️ Prime ICONS
✔️ Live
In this page, you will find all the details about FIFA 18 Live Squad Building Challenges, including the rewards and the requirements for each challenge. Don't forget that this year you can submit your squads via console/PC, companion app and web app.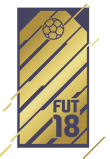 FESTIVAL OF FUTBALL REPEATABLE
ℹ️Earn a player from any Festival of FUTball release [Untradeable]
🔢 1 Challenge
🔁 Repeatable
📆 From July 08 08:00 am to July 09 08:00 am 🇬🇧, 2018
REWARDS
🎴 1 x Festival of FUTBall player
REQUIREMENTS
✔️ Squad Rating: Min 86
✔️ Team Chemistry: Min 60
✔️ Players in the Squad: 11



---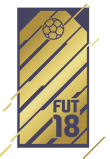 FESTIVAL OF FUTBALL
ℹ️Earn a player from any Festival of FUTball release [Untradeable]
🔢 1 Challenge
🔁 Non-Repeatable
📆 From July 07 08:00 am to July 08 08:00 am 🇬🇧, 2018
REWARDS
🎴 1 x Festival of FUTBall player
REQUIREMENTS
✔️ Squad Rating: Min 86
✔️ Team Chemistry: Min 60
✔️ Players in the Squad: 11



---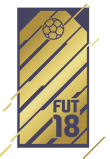 FESTIVAL OF FUTBALL REPEATABLE
ℹ️Earn a player from any Festival of FUTball release [Untradeable]
🔢 1 Challenge
🔁 Repeatable
📆 From July 01 08:00 am to July 02 08:00 am 🇬🇧, 2018
REWARDS
🎴 1 x Festival of FUTBall player
REQUIREMENTS
✔️ Squad Rating: Min 86
✔️ Team Chemistry: Min 75
✔️ Players in the Squad: 11



---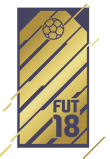 FESTIVAL OF FUTBALL
ℹ️Earn a player from any Festival of FUTball release [Untradeable]
🔢 1 Challenge
🔁 Non-Repeatable
📆 From June 30 08:00 am to June 01 08:00 am 🇬🇧, 2018
REWARDS
🎴 1 x Festival of FUTBall player
REQUIREMENTS
✔️ Squad Rating: Min 86
✔️ Team Chemistry: Min 75
✔️ Players in the Squad: 11



---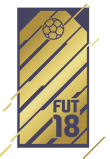 FESTIVAL OF FUTBALL REPEATABLE
ℹ️Earn a player from any Festival of FUTball release [Untradeable]
🔢 1 Challenge
🔁 Repeatable
📆 From June 27 08:00 am to June 28 08:00 am 🇬🇧, 2018
REWARDS
🎴 1 x Festival of FUTBall player
REQUIREMENTS
✔️ Squad Rating: Min 86
✔️ Team Chemistry: Min 75
✔️ Players in the Squad: 11



---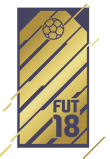 FESTIVAL OF FUTBALL
ℹ️Earn a player from any Festival of FUTball release [Untradeable]
🔢 1 Challenge
🔁 Non-Repeatable
📆 From June 26 08:00 am to June 27 08:00 am 🇬🇧, 2018
REWARDS
🎴 1 x Festival of FUTBall player
REQUIREMENTS
✔️ Squad Rating: Min 86
✔️ Team Chemistry: Min 75
✔️ Players in the Squad: 11



---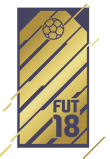 FLASH SBC XIX
ℹ️Be quick about completing this challenge before time runs out! [Tradeable Rewards]
🔢 1 Challenge
🔁 Non-Repeatable
📆 From June 22 06:00 am to June 22 07:00 am 🇬🇧, 2018
REWARDS
🎴 1 x Premium Gold pack
REQUIREMENTS
✔️ Same Nation Count: Max 4
✔️ Leagues: Min 2
✔️ Squad Rating: Min 66
✔️ Team Chemistry: Min 90
✔️ Players in the Squad: 11



---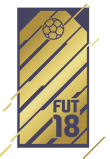 FLASH SBC XVIII
ℹ️Be quick about completing this challenge before time runs out! [Tradeable Rewards]
🔢 1 Challenge
🔁 Non-Repeatable
📆 From June 22 05:00 am to June 22 06:00 am 🇬🇧, 2018
REWARDS
🎴 1 x Premium Gold Players pack
REQUIREMENTS
✔️ Leagues: Min 4
✔️ Rare Players: Min 1
✔️ Player Level: Exactly Gold
✔️ Team Chemistry: Min 65
✔️ Players in the Squad: 11


---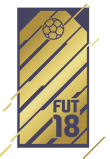 FLASH SBC XVII
ℹ️Be quick about completing this challenge before time runs out! [Tradeable Rewards]
🔢 1 Challenge
🔁 Non-Repeatable
📆 From June 22 04:00 am to June 22 05:00 am 🇬🇧, 2018
REWARDS
🎴 1 x Premium Gold pack
REQUIREMENTS
✔️ Same Nation Count: Max 6
✔️ Leagues: Min 4
✔️ Squad Rating: Min 66
✔️ Team Chemistry: Min 75
✔️ Players in the Squad: 11



---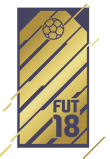 FLASH SBC XVI
ℹ️Be quick about completing this challenge before time runs out! [Tradeable Rewards]
🔢 1 Challenge
🔁 Non-Repeatable
📆 From June 22 03:00 am to June 22 04:00 am 🇬🇧, 2018
REWARDS
🎴 1 x Rare Gold pack
REQUIREMENTS
✔️ Same League Count: Max 6
✔️ Nationalities: Min 3
✔️ Gold Players: Min 4
✔️ Team Chemistry: Min 90
✔️ Players in the Squad: 11


---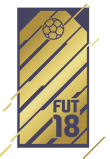 FLASH SBC XV
ℹ️Be quick about completing this challenge before time runs out! [Tradeable Rewards]
🔢 1 Challenge
🔁 Non-Repeatable
📆 From June 22 02:00 am to June 22 03:00 am 🇬🇧, 2018
REWARDS
🎴 1 x Premium Gold pack
REQUIREMENTS
✔️ Same Nation Count: Max 4
✔️ Leagues: Min 2
✔️ Squad Rating: Min 66
✔️ Team Chemistry: Min 90
✔️ Players in the Squad: 11



---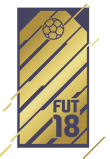 FLASH SBC XIV
ℹ️Be quick about completing this challenge before time runs out! [Tradeable Rewards]
🔢 1 Challenge
🔁 Non-Repeatable
📆 From June 22 01:00 am to June 22 02:00 am 🇬🇧, 2018
REWARDS
🎴 1 x Premium Gold Players pack
REQUIREMENTS
✔️ Same League Count: Max 2
✔️ Nationalities: Min 3
✔️ Rare Players: Min 1
✔️ Player Level: Exactly Gold
✔️ Team Chemistry: Min 75
✔️ Players in the Squad: 11



---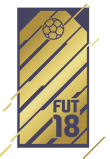 FLASH SBC XIII
ℹ️Be quick about completing this challenge before time runs out! [Tradeable Rewards]
🔢 1 Challenge
🔁 Non-Repeatable
📆 From June 22 12:00 am to June 22 01:00 am 🇬🇧, 2018
REWARDS
🎴 1 x Prime Gold Players pack
REQUIREMENTS
✔️ Same League Count: Max 5
✔️ Same Nation Count: Max 5
✔️ Rare Players: Min 2
✔️ Squad Rating: Min 75
✔️ Team Chemistry: Min 90
✔️ Players in the Squad: 11



---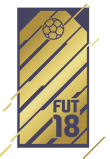 FLASH SBC XII
ℹ️Be quick about completing this challenge before time runs out! [Tradeable Rewards]
🔢 1 Challenge
🔁 Non-Repeatable
📆 From June 21 10:00 pm to June 21 11:00 pm 🇬🇧, 2018
REWARDS
🎴 1 x Prime Electrum Players pack
REQUIREMENTS
✔️ Same League Count: Max 4
✔️ Nationalities: Min 6
✔️ Gold Players: Min 8
✔️ Team Chemistry: Min 70
✔️ Players in the Squad: 11



---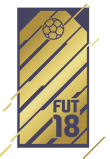 FLASH SBC XI
ℹ️Be quick about completing this challenge before time runs out! [Tradeable Rewards]
🔢 1 Challenge
🔁 Non-Repeatable
📆 From June 21 09:00 pm to June 21 10:00 pm 🇬🇧, 2018
REWARDS
🎴 1 x Prime Gold Players pack
REQUIREMENTS
✔️ Same Nation Count: Min 2
✔️ Leagues: Min 2
✔️ Squad Rating: Min 81
✔️ Team Chemistry: Min 90
✔️ Players in the Squad: 11



---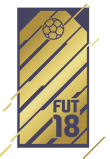 FLASH SBC X
ℹ️Be quick about completing this challenge before time runs out! [Tradeable Rewards]
🔢 1 Challenge
🔁 Non-Repeatable
📆 From June 21 09:00 pm to June 21 10:00 pm 🇬🇧, 2018
REWARDS
🎴 1 x Premium Electrum Players pack
REQUIREMENTS
✔️ Leagues: Min 4
✔️ Rare Players: Min 3
✔️ Squad Rating: Min 76
✔️ Team Chemistry: Min 70
✔️ Players in the Squad: 11



---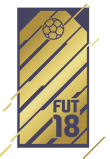 FLASH SBC IX
ℹ️Be quick about completing this challenge before time runs out! [Tradeable Rewards]
🔢 1 Challenge
🔁 Non-Repeatable
📆 From June 21 05:00 am to June 21 06:00 am 🇬🇧, 2018
REWARDS
🎴 1 x Gold Players pack
REQUIREMENTS
✔️ Same League Count: Max 4
✔️ Same Nation Count: Max 5
✔️ Player Level: Exactly Gold
✔️ Team Chemistry: Min 70
✔️ Players in the Squad: 11



---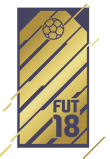 FLASH SBC VIII
ℹ️Be quick about completing this challenge before time runs out! [Tradeable Rewards]
🔢 1 Challenge
🔁 Non-Repeatable
📆 From June 21 04:00 am to June 21 05:00 am 🇬🇧, 2018
REWARDS
🎴 1 x Premium Gold Players pack
REQUIREMENTS
✔️ Same Nation Count: Max 4
✔️ Same League Count: Max 2
✔️ Rare Players: Min 2
✔️ Squad Rating: Min 75
✔️ Team Chemistry: Min 70
✔️ Players in the Squad: 11



---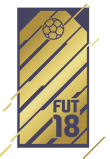 FLASH SBC VII
ℹ️Be quick about completing this challenge before time runs out! [Tradeable Rewards]
🔢 1 Challenge
🔁 Non-Repeatable
📆 From June 21 03:00 am to June 21 04:00 am 🇬🇧, 2018
REWARDS
🎴 1 x Rare Electrum Players pack
REQUIREMENTS
✔️ Same Nation Count: Max 3
✔️ Same League Count: Max 6
✔️ Squad Rating: Min 80
✔️ Team Chemistry: Min 65
✔️ Players in the Squad: 11



---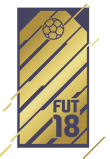 FLASH SBC VI
ℹ️Be quick about completing this challenge before time runs out! [Tradeable Rewards]
🔢 1 Challenge
🔁 Non-Repeatable
📆 From June 21 02:00 am to June 21 03:00 am 🇬🇧, 2018
REWARDS
🎴 1 x Premium Gold Players pack
REQUIREMENTS
✔️ Same League Count: Max 3
✔️ Nationalities: Min 4
✔️ Rare Players: Min 1
✔️ Squad Rating: Min 76
✔️ Team Chemistry: Min 70
✔️ Players in the Squad: 11


---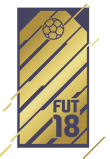 FLASH SBC V
ℹ️Be quick about completing this challenge before time runs out! [Tradeable Rewards]
🔢 1 Challenge
🔁 Non-Repeatable
📆 From June 21 01:00 am to June 21 02:00 am 🇬🇧, 2018
REWARDS
🎴 1 x Prime Gold Players pack
REQUIREMENTS
✔️ Nationalities: Max 4
✔️ Same League Count: Max 4
✔️ Player Level: Exactly Gold
✔️ Rare Players: Min 4
✔️ Team Chemistry: Min 95
✔️ Players in the Squad: 11



---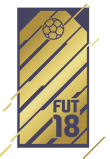 FLASH SBC IV
ℹ️Be quick about completing this challenge before time runs out! [Tradeable Rewards]
🔢 1 Challenge
🔁 Non-Repeatable
📆 From June 21 12:00 am to June 21 01:00 am 🇬🇧, 2018
REWARDS
🎴 1 x Mega pack
REQUIREMENTS
✔️ Same Nation Count: Max 2
✔️ Leagues: Min 6
✔️ Rare Players: Min 3
✔️ Player Level: Exactly Gold
✔️ Team Chemistry: Min 85
✔️ Players in the Squad: 11


---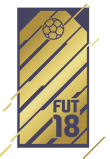 FLASH SBC III
ℹ️Be quick about completing this challenge before time runs out! [Tradeable Rewards]
🔢 1 Challenge
🔁 Non-Repeatable
📆 From June 20 11:00 pm to June 21 12:00 am 🇬🇧, 2018
REWARDS
🎴 1 x Premium Electrum Players pack
REQUIREMENTS
✔️ Same League Count: Max 3
✔️ Nationalities: Min 3
✔️ Gold Players: Min 4
✔️ Team Chemistry: Min 80
✔️ Players in the Squad: 11



---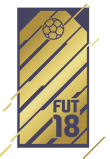 FLASH SBC II
ℹ️Be quick about completing this challenge before time runs out! [Tradeable Rewards]
🔢 1 Challenge
🔁 Non-Repeatable
📆 From June 20 10:00 pm to June 20 11:00 pm 🇬🇧, 2018
REWARDS
🎴 1 x Rare Gold pack
REQUIREMENTS
✔️ Same Nation Count: Max 4
✔️ Leagues: Min 2
✔️ Squad Rating: Min 67
✔️ Team Chemistry: Min 90
✔ Players in the Squad: 11



---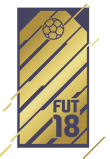 FLASH SBC I
ℹ️Be quick about completing this challenge before time runs out! [Tradeable Rewards]
🔢 1 Challenge
🔁 Non-Repeatable
📆 From June 20 09:00 pm to June 20 10:00 pm 🇬🇧, 2018
REWARDS
🎴 1 x Premium Electrum Players pack
REQUIREMENTS
✔️ Same League Count: Max 3
✔️ Same Nation Count: Max 6
✔️ Gold Players: Min 3
✔️ Team Chemistry: Min 90
✔️ Players in the Squad: 11






FGS – AMSTERDAM VII
Celebrate the FIFA Global Series in Amsterdam with this SBC [Reward Tradeable]
🔢 1 Challenge
🔁 Non-Repeatable
📆 From June 2 10:00 am to June 3 08:00 pm 🇬🇧, 2018
REWARDS
🎴 1 x Electrum Players Pack
REQUIREMENTS
✔️ Min. Rare Players: 2
✔️ Min. 8 Gold Players
✔️ Max 4 Players from the same League
✔️ Min. Team Chemistry: 70
✔️ Number of Players in the Squad: 11






FGS – AMSTERDAM VI
Celebrate the FIFA Global Series in Amsterdam with this SBC [Reward Tradeable]
🔢 1 Challenge
🔁 Non-Repeatable
📆 From June 1 10:00 am to June 2 08:00 pm 🇬🇧, 2018
REWARDS
🎴 1 x Rare Gold Pack
REQUIREMENTS
✔️ Min. 8 Gold Players
✔️ Max 4 Players from the same Club
✔️ Min. Players from different Nations: 6
✔️ Min. Team Chemistry: 70
✔️ Number of Players in the Squad: 11






FGS – AMSTERDAM V
Celebrate the FIFA Global Series in Amsterdam with this SBC [Reward Tradeable]
🔢 1 Challenge
🔁 Non-Repeatable
📆 From May 31 10:00 am to June 1 08:00 pm 🇬🇧, 2018
REWARDS
🎴 1 x Premium Gold Pack
REQUIREMENTS
✔️ Min. Players from different Clubs: 4
✔️ Min. 5 Players from the same League
✔️ Min. Team Rating: 66
✔️ Min. Team Chemistry: 80
✔️ Number of Players in the Squad: 11






FGS – AMSTERDAM IV
Celebrate the FIFA Global Series in Amsterdam with this SBC [Reward Tradeable]
🔢 1 Challenge
🔁 Non-Repeatable
📆 From May 30 10:00 am to May 31 08:00 pm 🇬🇧, 2018
REWARDS
🎴 1 x Jumbo Premium Gold Pack
REQUIREMENTS
✔️ Max 6 Players from the same League
✔️ Max 6 Players from the same Nation
✔️ Min. Team Rating: 75
✔️ Min. Team Chemistry: 90
✔️ Number of Players in the Squad: 11






FGS – AMSTERDAM III
Celebrate the FIFA Global Series in Amsterdam with this SBC [Reward Tradeable]
🔢 1 Challenge
🔁 Non-Repeatable
📆 From May 29 10:00 am to May 30 08:00 pm 🇬🇧, 2018
REWARDS
🎴 1 x Prime Electrum Players Pack
REQUIREMENTS
✔️ Exactly Gold Players
✔️ Max 4 Players from the same League
✔️ Min. Players from different Nations: 3
✔️ Min. Team Chemistry: 70
✔️ Number of Players in the Squad: 11



FGS – AMSTERDAM II
Celebrate the FIFA Global Series in Amsterdam with this SBC [Reward Tradeable]
🔢 1 Challenge
🔁 Non-Repeatable
📆 From May 28 10:00 am to May 29 08:00 pm 🇬🇧, 2018
REWARDS
🎴 1 x Prime Mixed Players Pack
REQUIREMENTS
✔️ Min. 4 Gold Players
✔️ Max 4 Players from the same League
✔️ Max 3 Players from the same Nation
✔️ Min. Team Chemistry: 75
✔️ Number of Players in the Squad: 11



FGS – AMSTERDAM I
Celebrate the FIFA Global Series in Amsterdam with this SBC [Reward Tradeable]
🔢 1 Challenge
🔁 Non-Repeatable
📆 From May 27 10:00 am to May 28 08:00 pm 🇬🇧, 2018
REWARDS
🎴 1 x Premium Gold Pack
REQUIREMENTS
✔️ Min. Players from different Leagues: 3
✔️ Min. Players from different Nations: 3
✔️ Min. Team Rating: 70
✔️ Min. Team Chemistry: 70
✔️ Number of Players in the Squad: 11

UNFP POTS
Earn the UNFP Player of the Season, Neymar! [Untradeable]
🔢 5 Challenge
🔁 Non-Repeatable
📆 From May 13 to May 20, 2018
GROUP REWARDS
🎴 1x Neymar Special item

1 NEYMAR
REQUIREMENTS
✔️ Min. 1 Players from Brazil + Paris Saint-Germain
✔️ Non-Rare + Rare Players: Exactly 0
✔️ Min. Team Chemistry: 3
✔️ Number of Players in the Squad: 1
REWARDS
🎴 1 x Jumbo Rare Players Pack


2 PARIS
REQUIREMENTS
✔️ Min. 3 Paris Saint-Germain Players
✔️ Min. Team of the Season Players: 3
✔️ Min. Team Rating: 84
✔️ Min. Team Chemistry: 85
✔️ Number of Players in the Squad: 11
REWARDS
🎴 1 x Rare Players Pack


3 BRAZIL
REQUIREMENTS
✔️ Min. 4 Brazil Players
✔️ Min. Team of the Season Players: 1
✔️ Min. Team Rating: 86
✔️ Min. Team Chemistry: 85
✔️ Number of Players in the Squad: 11
REWARDS
🎴 1 x Prime Gold Players Pack


4 BARCELONA
REQUIREMENTS
✔️ Min. 1 FC Barcelona Players
✔️ Min. 6 LaLiga Santander Players
✔️ Min. Team of the Season Players: 2
✔️ Min. Team Rating: 85
✔️ Min. Team Chemistry: 85
✔️ Number of Players in the Squad: 11
REWARDS
🎴 1 x Rare Mega Pack


5 LIGUE 1 CONFORAMA
REQUIREMENTS
✔️ Min. 10 Ligue 1 Players
✔️ Min. Team of the Week Players: 2
✔️ Min. Ones to Watch + Team of the Tournaments Players: 2
✔️ Min. Team Rating: 85
✔️ Min. Team Chemistry: 90
✔️ Number of Players in the Squad: 10
REWARDS
🎴 1 x Rare Gold Pack
---

UNFP POTS (LOAN)
Try out the UNFP Player of the Season, Neymar, on a 20-Match Loan [Untradeable]
🔢 1 Challenge
🔁 Non-Repeatable
📆 From May 13 to May 20, 2018
GROUP REWARDS
🎴 1x Neymar Special item (loan)
REQUIREMENTS
✔️ Min. Team Rating: 83
✔️ Min. Team Chemistry: 85
✔️ Number of Players in the Squad: 10
---

UNFP YOUNG POTS
Earn the UNFP Young Player of the Year, Kylian Mbappé! [Untradeable]
🔢 4 Challenge
🔁 Non-Repeatable
📆 From May 13 to May 20, 2018
GROUP REWARDS
🎴 1x Mbappe Special item

1 PARIS
REQUIREMENTS
✔️ Min. 1 Paris Saint-Germain Players
✔️ Min. 4 Ligue 1 Players
✔️ Min. Team of the Season Players: 2
✔️ Min. Team Rating: 85
✔️ Min. Team Chemistry: 85
✔️ Number of Players in the Squad: 11
REWARDS
🎴 1 x Rare Players Pack


2 FRANCE
REQUIREMENTS
✔️ Min. 4 France Players
✔️ Min. Team of the Season Players: 1
✔️ Min. Team Rating: 86
✔️ Min. Team Chemistry: 85
✔️ Number of Players in the Squad: 11
REWARDS
🎴 1 x Prime Gold Players Pack


3 AS MONACO
REQUIREMENTS
✔️ Min. 1 AS Monaco Football Club SA Players
✔️ Min. 5 Ligue 1 Players
✔️ Min. Team of the Season Players: 1
✔️ Min. Team Rating: 86
✔️ Min. Team Chemistry: 85
✔️ Number of Players in the Squad: 11
REWARDS
🎴 1 x Mega Pack


4 PARISIAN DEBUT
REQUIREMENTS
✔️ Min. Team of the Week Players: 1
✔️ Min. Team of the Tournaments Players: 1
✔️ Min. Ones to Watch Players: 1
✔️ Min. Domestic Man of the Match + EU Man of the Match Players: 1
✔️ Min. Team Rating: 87
✔️ Min. Team Chemistry: 84
✔️ Number of Players in the Squad: 11
REWARDS
🎴 1 x Rare Mega Pack
---

UNFP YOUNG POTS (LOAN)
Try out the UNFP Young Player of the Year, Mbappé, on a 20-Match Loan [Untradeable]
🔢 1 Challenge
🔁 Non-Repeatable
📆 From May 13 to May 20, 2018
GROUP REWARDS
🎴 1x Mbappe Special item (loan)
REQUIREMENTS
✔️ Min. Team Rating: 82
✔️ Min. Team Chemistry: 85
✔️ Number of Players in the Squad: 10
---

ULTIMATE TOTS
Exchange a TOTS Player for a Ultimate TOTS Player [Untradeable]
🔢 1 Challenge
🔁 Non-Repeatable
📆 From June 5 to June 7, 2018
📆 From June 3 to June 5, 2018
GROUP REWARDS
🎴 1x Ultimate TOTS Player
REQUIREMENTS TBC
✔️ Min. Team Rating: 83
✔️ Min. Team Chemistry: 80
✔️ Number of Players in the Squad: 11
---

CALCIO A TOTS
Exchange a TOTS Player for a Calcio A TOTS Player [Untradeable]
🔢 1 Challenge
🔁 Non-Repeatable
📆 From May 29 to May 31, 2018
📆 From May 27 to May 29, 2018
GROUP REWARDS
🎴 1x Calcio A TOTS Player
REQUIREMENTS TBC
✔️ Team of the Season Players: Exactly 1
✔️ Min. 2 Calcio A Players
✔️ Min. Team Rating: 82
✔️ Min. Team Chemistry: 70
✔️ Number of Players in the Squad: 11
---

LIGUE 1 TOTS
Exchange a TOTS Player for a Ligue 1 TOTS Player [Untradeable]
🔢 1 Challenge
🔁 Non-Repeatable
📆 From May 29 to May 31, 2018
📆 From May 27 to May 29, 2018
GROUP REWARDS
🎴 1x Ligue 1 TOTS Player
REQUIREMENTS TBC
✔️ Team of the Season Players: Exactly 1
✔️ Min. 2 Ligue 1 Players
✔️ Min. Team Rating: 82
✔️ Min. Team Chemistry: 70
✔️ Number of Players in the Squad: 11
---

BUNDESLIGA TOTS
Exchange a TOTS Player for a Bundesliga TOTS Player [Untradeable]
🔢 1 Challenge
🔁 Non-Repeatable
📆 From May 22 to May 24, 2018
📆 From May 20 to May 22, 2018
GROUP REWARDS
🎴 1x Bundesliga TOTS Player
REQUIREMENTS TBC
✔️ Team of the Season Players: Exactly 1
✔️ Min. 2 Bundesliga Players
✔️ Min. Team Rating: 83
✔️ Min. Team Chemistry: 70
✔️ Number of Players in the Squad: 11
---

LALIGA TOTS
Exchange a TOTS Player for a LaLiga TOTS Player [Untradeable]
🔢 1 Challenge
🔁 Non-Repeatable
📆 From May 15 to May 17, 2018
📆 From May 13 to May 15, 2018
GROUP REWARDS
🎴 1x LaLiga TOTS Player
REQUIREMENTS
✔️ Team of the Season Players: Exactly 1
✔️ Min. 2 LaLiga Players
✔️ Min. Team Rating: 84
✔️ Min. Team Chemistry: 70
✔️ Number of Players in the Squad: 11
---

PREMIER LEAGUE TOTS
Exchange a TOTS Player for a Premier League TOTS Player [Untradeable]
🔢 1 Challenge
🔁 Non-Repeatable
📆 From May 8 to May 10, 2018
📆 From May 6 to May 8, 2018
GROUP REWARDS
🎴 1x Premier League TOTS Player
REQUIREMENTS
✔️ Team of the Season Players: Exactly 1
✔️ Min. 2 Premier League Players
✔️ Min. Team Rating: 83
✔️ Min. Team Chemistry: 70
✔️ Number of Players in the Squad: 11
---

EFL TOTS
Exchange a TOTS Player for an EFL TOTS Player [Untradeable]
🔢 1 Challenge
🔁 Non-Repeatable
📆 From May 1 to May 3, 2018
📆 From April 29 to May 1, 2018
GROUP REWARDS
🎴 1x EFL TOTS Player
REQUIREMENTS
✔️ Team of the Season Players: Exactly 1
✔️ Min. Team Rating: 81
✔️ Min. Team Chemistry: 65
✔️ Number of Players in the Squad: 11
---

COMMUNITY TOTS
Exchange a TOTS Player for a Community TOTS Player [Untradeable]
🔢 1 Challenge
🔁 Non-Repeatable
📆 From May 1 to May 3, 2018
📆 From April 29 to May 1, 2018
GROUP REWARDS
🎴 1x Community TOTS Player
REQUIREMENTS
✔️ Team of the Season Players: Exactly 1
✔️ Min. Team Rating: 81
✔️ Min. Team Chemistry: 65
✔️ Number of Players in the Squad: 11
---

ROW 9-1 TOTS PLAYER
Earn a player from the Rest Of World TOTS 9 – 1 selection [Tradeable]
🔢 1 Challenge
🔁 Non-Repeatable
📆 From May 30 to June 1, 2018
GROUP REWARDS
🎴 1x Random Player Item (tradeable) from the ROW 9-1 list
REQUIREMENTS TBC
✔️ Team of the Season Players: Exactly 1
✔️ Min. Team Rating: 81
✔️ Min. Team Chemistry: 65
✔️ Number of Players in the Squad: 11
---

ROW 19-11 TOTS PLAYER
Earn a player from the Rest Of World TOTS 19 – 11 selection [Tradeable]
🔢 1 Challenge
🔁 Non-Repeatable
📆 From May 23 to May 25, 2018
GROUP REWARDS
🎴 1x Random Player Item (tradeable) from the ROW 19-11 list
REQUIREMENTS TBC
✔️ Team of the Season Players: Exactly 1
✔️ Min. Team Rating: 81
✔️ Min. Team Chemistry: 65
✔️ Number of Players in the Squad: 11
---

ROW 29-21 TOTS PLAYER
Earn a player from the Rest Of World TOTS 29 – 21 selection [Tradeable]
🔢 1 Challenge
🔁 Non-Repeatable
📆 From May 16 to May 18, 2018
GROUP REWARDS
🎴 1x Random Player Item (tradeable) from ROW 29-21 list
REQUIREMENTS
✔️ Team of the Season Players: Exactly 1
✔️ Min. Team Rating: 81
✔️ Min. Team Chemistry: 65
✔️ Number of Players in the Squad: 11
---

ROW 39-31 TOTS PLAYER
Earn a player from the Rest Of World TOTS 39 – 31 selection [Tradeable]
🔢 1 Challenge
🔁 Non-Repeatable
📆 From May 9 to May 11, 2018
GROUP REWARDS
🎴 1x Random Player Item (tradeable) from the ROW 39-31 list
REQUIREMENTS
✔️ Team of the Season Players: Exactly 1
✔️ Min. Team Rating: 83
✔️ Min. Team Chemistry: 80
✔️ Number of Players in the Squad: 11
---

ROW 49-41 TOTS PLAYER
Earn a player from the Rest Of World TOTS 49 – 41 selection [Tradeable]
🔢 1 Challenge
🔁 Non-Repeatable
📆 From May 2 to May 4, 2018
GROUP REWARDS
🎴 1x Random Player Item (tradeable) from the ROW 49-41 list
REQUIREMENTS
✔️ Team of the Season Players: Exactly 1
✔️ Min. Team Rating: 81
✔️ Min. Team Chemistry: 65
✔️ Number of Players in the Squad: 11
---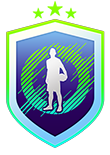 FUT SWAP PLAYER IV
Earn a FUT Swap player, exchangeable in FUT Swap Deals SBCs [Untradeable]
🔢 1 Challenge
🔁 Non-Repeatable
📆 From April 25 to April 26, 2018
REWARDS
🎴 1 x Premium Gold Pack
🎴 1 x Dempsey Swap item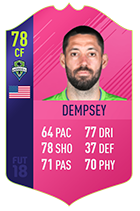 REQUIREMENTS
✔️ Min. 2 Major League Soccer Players
✔️ Min. Rare Players: 2
✔️ Min. Team Rating: 76
✔️ Min. Team Chemistry: 80
✔️ Number of Players in the Squad: 11



---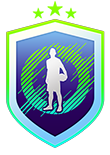 PFA POTY
Earn the PFA Young Player of the Year, Leroy Sané! [Untradeable]
🔢 7 Challenge
🔁 Non-Repeatable
📆 From April 23 to April 30, 2018
REWARDS
🎴 1 x Salah POTY item

1 MOHAMED SALAH
REQUIREMENTS
✔️ Exactly 1 Players from Egypt + Liverpool
✔️ Non-Rare + Rare Players: Exactly 0
✔️ Number of Players in the Squad: 1
REWARDS
🎴 1 x Jumbo Rare Players Pack


2 LIVERPOOL
REQUIREMENTS
✔️ Min. 1 Liverpool Players
✔️ Min. Team of the Week Players: 4
✔️ Min. Hero Player Players: 1
✔️ Min. Team Rating: 82
✔️ Min. Team Chemistry: 85
✔️ Number of Players in the Squad: 11
REWARDS
🎴 1 x Prime Gold Players Pack


3 EGYPT
REQUIREMENTS
✔️ Min. 2 Egypt Players
✔️ Max 4 Players from the same League
✔️ Min. Team Rating: 83
✔️ Min. Team Chemistry: 85
✔️ Number of Players in the Squad: 11
REWARDS
🎴 1 x Rare Gold Pack


4 PREMIER LEAGUE
REQUIREMENTS
✔️ Exactly 10 Premier League Players
✔️ Min. Team Rating: 84
✔️ Min. Team Chemistry: 90
✔️ Number of Players in the Squad: 10
REWARDS
🎴 1 x Mega Pack


5 CHELSEA
REQUIREMENTS
✔️ Min. 2 Chelsea Players
✔️ Max 6 Players from the same League
✔️ Min. Team Rating: 85
✔️ Min. Team Chemistry: 90
✔️ Number of Players in the Squad: 11
REWARDS
🎴 1 x RarePlayersPack


6 FIORENTINA
REQUIREMENTS
✔️ Min. 1 Fiorentina Players
✔️ Min. 6 Calcio A Players
✔️ Min. Team of the Week Players: 1
✔️ Min. EU Man of the Match + Domestic Man of the Match Players: 1
✔️ Min. Team Rating: 84
✔️ Min. Team Chemistry: 90
✔️ Number of Players in the Squad: 11
REWARDS
🎴 1 x MegaPack


7 ROMA
REQUIREMENTS
✔️ Min. 1 Roma Players
✔️ Min. Team of the Week Players: 4
✔️ Min. EU Man of the Match + Domestic Man of the Match Players: 1
✔️ Min. Ultimate SCREAM Players: 1
✔️ Min. Team Rating: 83
✔️ Min. Team Chemistry: 90
✔️ Number of Players in the Squad: 11
REWARDS
🎴 1 x RarePlayersPack
---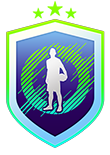 PFA POTY (LOAN)
Try out the PFA Player of the Year, Mohamed Salah, on a 20-Match Loan [Untradeable]
🔢 1 Challenge
🔁 Non-Repeatable
📆 From April 23 to April 30, 2018
REWARDS
🎴 1 x Salah POTY item
REQUIREMENTS
✔️ Min. Team Rating: 83
✔️ Min. Team Chemistry: 85
✔️ Number of Players in the Squad: 10



---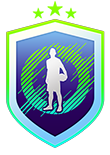 PFA YOUNG POTY
Earn the PFA Young Player of the Year, Leroy Sané! [Untradeable]
🔢 4 Challenge
🔁 Non-Repeatable
📆 From April 23 to April 30, 2018
REWARDS
🎴 1 x Sané POTY item

1 LEROY SANÉ
REQUIREMENTS
✔️ Exactly 1 Players from Germany + Manchester City
✔️ Non-Rare + Rare Players: Exactly 0
✔️ Min. Team Chemistry: 2
✔️ Number of Players in the Squad: 1
REWARDS
🎴 1 x Jumbo Rare Players Pack


2 MANCHESTER CITY
REQUIREMENTS
✔️ Min. 1 Manchester City Players
✔️ Min. 4 Premier League Players
✔️ Min. Team of the Week Players: 2
✔️ Min. Team Rating: 85
✔️ Min. Team Chemistry: 85
✔️ Number of Players in the Squad: 11
REWARDS
🎴 1 x Rare Mega Pack


3 GERMANY
REQUIREMENTS
✔️ Min. 4 Germany Players
✔️ Min. Team of the Week Players: 2
✔️ Max 4 Players from the same League
✔️ Min. Team Rating: 85
✔️ Min. Team Chemistry: 85
✔️ Number of Players in the Squad: 11
REWARDS
🎴 1 x Rare Players Pack


4 FC SCHALKE 04
REQUIREMENTS
✔️ Min. 1 FC Schalke 04 Players
✔️ Min. 4 Bundesliga Players
✔️ Min. Team of the Week Players: 2
✔️ Min. Team Rating: 85
✔️ Min. Team Chemistry: 85
✔️ Number of Players in the Squad: 11
REWARDS
🎴 1 x Jumbo Premium Gold Players Pack


---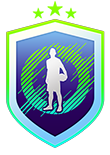 PFA YOUNG POTY (LOAN)
Try out the PFA Young Player of the Year, Leroy Sané, on a 20-Match Loan [Untradeable]
🔢 1 Challenge
🔁 Non-Repeatable
📆 From April 23 to April 30, 2018
REWARDS
🎴 1 x Sané POTY item
REQUIREMENTS
✔️ Min. Team Rating: 82
✔️ Min. Team Chemistry: 80
✔️ Number of Players in the Squad: 10



---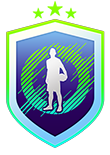 FUT SWAP PLAYER III
Earn a FUT Swap player, exchangeable in FUT Swap Deals SBCs [Untradeable]
🔢 1 Challenge
🔁 Non-Repeatable
📆 From April 18 to April 20, 2018
REWARDS
🎴 1 x Ivanovic Swap item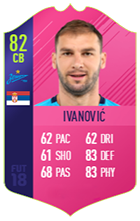 REQUIREMENTS
✔️ Min. 1 Serbia Players
✔️ Min. 1 Sogaz Russian Football Championship Players
✔️ Min. Team Rating: 76
✔️ Min. Team Chemistry: 80
✔️ Number of Players in the Squad: 11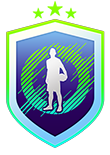 EFL CHAMPIONSHIP POTY
Earn the EFL Championship Player of the Year, Ryan Sessegnon! [Untradeable]
🔢 1 Challenge
🔁 Non-Repeatable
📆 From April 16 to April 28, 2018
REWARDS
🎴 1 x Ryan Sessegnon POTY item
REQUIREMENTS
✔️ Min. 4 EFL Championship Players
✔️ Min. Team of the Week Players: 2
✔️ Min. Players from different Nations: 3
✔️ Min. Team Rating: 79
✔️ Min. Team Chemistry: 85
✔️ Number of Players in the Squad: 10






FGS – MANCHESTER
Celebrate the FIFA Global Series in Manchester with this SBC [Reward Tradeable]
🔢 1 Challenge
🔁 Non-Repeatable
📆 From April 12 to April 13, 2018
REWARDS
🎴 1 x Mega Pack
REQUIREMENTS
✔️ Min. 1 Manchester United Players
✔️ Exactly Gold Players
✔️ Min. Rare Players: 4
✔️ Max 4 Players from the same League
✔️ Min. Team Chemistry: 85
✔️ Number of Players in the Squad: 11



---

FUT SWAP PLAYER II
Earn a FUT Swap player, exchangeable in FUT Swap Deals SBCs [Untradeable]
🔢 1 Challenge
🔁 Non-Repeatable
📆 From April 12 to April 14, 2018
REWARDS
🎴 1 x Prime Electrum Players Pack
🎴 1 x Jesus Navas Swap item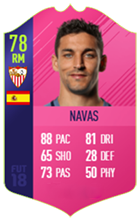 REQUIREMENTS
✔️ Min. 1 LaLiga Santander Players
✔️ Min. 1 Spain Players
✔️ Min. Team Rating: 77
✔️ Min. Team Chemistry: 80
✔️ Number of Players in the Squad: 11



---

FUT SWAP PLAYER I
Earn a FUT Swap player, exchangeable in FUT Swap Deals SBCs [Untradeable]
🔢 1 Challenge
🔁 Non-Repeatable
📆 From April 5 to April 6, 2018
REWARDS
🎴 1 x Fernando Llorente Swap item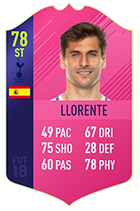 REQUIREMENTS
✔️ Min. 1 Spain Players
✔️ Min. 1 Tottenham Hotspur Players
✔️ Min. Rare Players: 1
✔️ Exactly Gold Players
✔️ Min. Team Chemistry: 80
✔️ Number of Players in the Squad: 11



---

CARLOS TÉVEZ
Exchange 11 FUT Swap items, earned during April, for SBC Tévez [Untradeable]
🔢 1 Challenge
🔁 Non-Repeatable
📆 From April 4 to April 27, 2018
REWARDS
🎴 1 x Carlos Tévez SBC item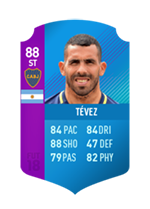 REQUIREMENTS
✔️ FUT Swap Items: Exactly 11
✔️ Number of Players in the Squad: 11



---

ALEXIS SÁNCHEZ
Exchange 11 FUT Swap items, earned during April, for SBC Alexis Sánchez [Untradeable]
🔢 1 Challenge
🔁 Non-Repeatable
📆 From April 4 to April 27, 2018
REWARDS
🎴 1 x Alexis Sánchez SBC item
REQUIREMENTS
✔️ FUT Swap Items: Exactly 11
✔️ Number of Players in the Squad: 11



---

ULTIMATE PACK
Exchange 10 FUT Swap items, earned during April, for an Ultimate Pack [Tradeable]
🔢 1 Challenge
🔁 Non-Repeatable
📆 From April 4 to April 27, 2018
REWARDS
🎴 1 x Ultimate Pack
REQUIREMENTS
✔️ FUT Swap Items: Exactly 10
✔️ Number of Players in the Squad: 10



---

LUKA MODRIC
Exchange 11 FUT Swap items, earned during April, for SBC Modric [Untradeable]
🔢 1 Challenge
🔁 Non-Repeatable
📆 From April 4 to April 27, 2018
REWARDS
🎴 1 x Luka Modric SBC item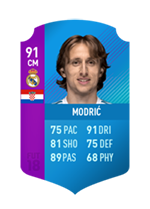 REQUIREMENTS
✔️ FUT Swap Items: Exactly 11
✔️ Number of Players in the Squad: 11



---

TIMO WERNER
Exchange 7 FUT Swap items, earned during April, for SBC Werner [Untradeable]
🔢 1 Challenge
🔁 Non-Repeatable
📆 From April 4 to April 27, 2018
REWARDS
🎴 1 x Timo Werner SBC item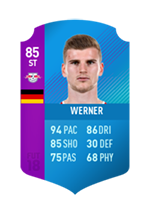 REQUIREMENTS
✔️ FUT Swap Items: Exactly 7
✔️ Number of Players in the Squad: 7



---

LORENZO INSIGNE
Exchange 7 FUT Swap items, earned during April, for SBC Insigne [Untradeable]
🔢 1 Challenge
🔁 Non-Repeatable
📆 From April 4 to April 27, 2018
REWARDS
🎴 1 x Lorenzo Insigne SBC item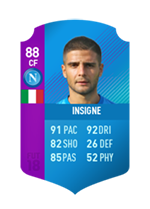 REQUIREMENTS
✔️ FUT Swap Items: Exactly 7
✔️ Number of Players in the Squad: 7



---

PRIME GOLD PLAYERS PACK
Exchange 5 FUT Swap items, earned during April, for a Prime Gold Players Pack [Tradeable]
🔢 1 Challenge
🔁 Non-Repeatable
📆 From April 4 to April 27, 2018
REWARDS
🎴 1 x Prime Gold Players Pack
REQUIREMENTS
✔️ FUT Swap Items: Exactly 5
✔️ Number of Players in the Squad: 5



---

ZLATAN IBRAHIMOVIC
Exchange 7 FUT Swap items, earned during April, for SBC Ibrahimovic [Untradeable]
🔢 1 Challenge
🔁 Non-Repeatable
📆 From April 4 to April 27, 2018
REWARDS
🎴 1 x Zlatan Ibrahimovic SBC item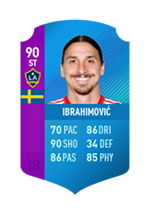 REQUIREMENTS
✔️ FUT Swap Items: Exactly 7
✔️ Number of Players in the Squad: 7



---

DIMITRI PAYET
Exchange 4 FUT Swap items, earned during April, for SBC Payet [Untradeable]
🔢 1 Challenge
🔁 Non-Repeatable
📆 From April 4 to April 27, 2018
REWARDS
🎴 1 x Dimitri Payet SBC item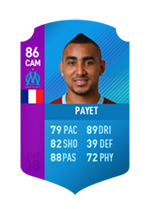 REQUIREMENTS
✔️ FUT Swap Items: Exactly 4
✔️ Number of Players in the Squad: 4



---

SANTI CAZORLA
Exchange 4 FUT Swap items, earned during April, for SBC Cazorla [Untradeable]
🔢 1 Challenge
🔁 Non-Repeatable
📆 From April 4 to April 27, 2018
REWARDS
🎴 1 x Santi Cazorla SBC item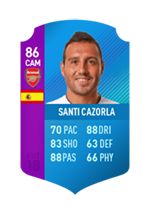 REQUIREMENTS
✔️ FUT Swap Items: Exactly 4
✔️ Number of Players in the Squad: 4



---

KOKE
Exchange 4 FUT Swap items, earned during April, for SBC Koke [Untradeable]
🔢 1 Challenge
🔁 Non-Repeatable
📆 From April 4 to April 27, 2018
REWARDS
🎴 1 x Koke SBC item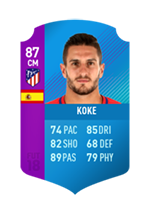 REQUIREMENTS
✔️ FUT Swap Items: Exactly 4
✔️ Number of Players in the Squad: 4



---

WENDELL
Exchange 2 FUT Swap items, earned during April, for SBC Wendell [Untradeable]
🔢 1 Challenge
🔁 Non-Repeatable
📆 From April 4 to April 27, 2018
REWARDS
🎴 1 x Wendell SBC item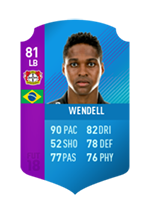 REQUIREMENTS
✔️ FUT Swap Items: Exactly 2
✔️ Number of Players in the Squad: 2



---

RARE GOLD PACK
Exchange 3 FUT Swap items, earned during April, for a Rare Gold Pack [Tradeable]
🔢 1 Challenge
🔁 Non-Repeatable
📆 From April 4 to April 27, 2018
REWARDS
🎴 1 x Rare Gold Pack
REQUIREMENTS
✔️ FUT Swap Items: Exactly 3
✔️ Number of Players in the Squad: 3



---

JORDAN HENDERSON
Exchange 2 FUT Swap items, earned during April, for SBC Henderson [Untradeable]
🔢 1 Challenge
🔁 Non-Repeatable
📆 From April 4 to April 27, 2018
REWARDS
🎴 1 x Jordan henderson SBC item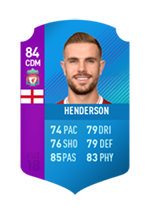 REQUIREMENTS
✔️ FUT Swap Items: Exactly 2
✔️ Number of Players in the Squad: 2



---

PREMIUM GOLD PACK
Exchange a FUT Swap item, earned during April, for a Premium Gold Pack [Tradeable]
🔢 1 Challenge
🔁 Non-Repeatable
📆 From April 4 to April 27, 2018
REWARDS
🎴 1 x Premium Gold Pack
REQUIREMENTS
✔️ FUT Swap Items: Exactly 1
✔️ Number of Players in the Squad: 1



---

KEITA BALDÉ DIAO
Exchange 2 FUT Swap items, earned during April, for SBC Baldé Diao [Untradeable]
🔢 1 Challenge
🔁 Non-Repeatable
📆 From April 4 to April 27, 2018
REWARDS
🎴 1 x Keita Baldé Diao SBC item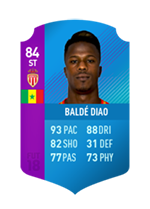 REQUIREMENTS
✔️ FUT Swap Items: Exactly 2
✔️ Number of Players in the Squad: 2



---

FUT 17
Build a squad around these memorable players from FUT 17! [Tradeable Rewards]
🔢 1 Challenge
🔁 Non-Repeatable
📆 From March 24 to March 25, 2018
REWARDS
🎴 1 x 84-87 Rated Rare Player
REQUIREMENTS
✔️ Min. 4 Gold Players
✔️ Min. Team Chemistry: 80
✔️ Number of Players in the Squad: 7



---

FUT 16
Build a squad around these memorable players from FUT 16! [Tradeable Rewards]
🔢 1 Challenge
🔁 Non-Repeatable
📆 From March 23 to March 24, 2018
REWARDS
🎴 1 x Small Prime Gold Players Pack
REQUIREMENTS
✔️ Players from different Clubs: Exactly 9
✔️ Min. Players from different Nations: 4
✔️ Min. Team Rating: 78
✔️ Min. Team Chemistry: 90
✔️ Number of Players in the Squad: 9



---

FUT 15
Build a squad around these memorable players from FUT 15! [Tradeable Rewards]
🔢 1 Challenge
🔁 Non-Repeatable
📆 From March 22 to March 23, 2018
REWARDS
🎴 1 x Small Rare Gold Players Pack
REQUIREMENTS
✔️ Min. Rare Players: 3
✔️ Exactly Gold Players
✔️ Players from different Nations: Exactly 4
✔️ Min. Team Chemistry: 90
✔️ Number of Players in the Squad: 9



---

FUT 14
Build a squad around these memorable players from FUT 14! [Tradeable Rewards]
🔢 1 Challenge
🔁 Non-Repeatable
📆 From March 21 to March 22, 2018
REWARDS
🎴 1 x Mega Pack
REQUIREMENTS
✔️ Min. Rare Players: 5
✔️ Players from different Leagues: Exactly 3
✔️ Min. Team Rating: 77
✔️ Min. Team Chemistry: 90
✔️ Number of Players in the Squad: 9



---

FUT 13
Build a squad around these memorable players from FUT 13! [Tradeable Rewards]
🔢 1 Challenge
🔁 Non-Repeatable
📆 From March 20 to March 21, 2018
REWARDS
🎴 1 x Prime Gold Players Pack
REQUIREMENTS
✔️ Min. Rare Players: 4
✔️ Min. Team Rating: 80
✔️ Min. Team Chemistry: 85
✔️ Number of Players in the Squad: 9



---

FUT 12
Build a squad around these blasts from the past in FUT 12! [Tradeable Rewards]
🔢 1 Challenge
🔁 Non-Repeatable
📆 From March 19 to March 20, 2018
REWARDS
🎴 1 x Small Prime Gold Players Pack
REQUIREMENTS
✔️ Min. 3 Brazil Players
✔️ Min. 3 Silver Players
✔️ Min. 3 Gold Players
✔️ Min. Team Chemistry: 95
✔️ Number of Players in the Squad: 8



---

FUT 11
Build a squad around these memorable players from FUT 11! [Tradeable Rewards]
🔢 1 Challenge
🔁 Non-Repeatable
📆 From March 18 to March 19, 2018
REWARDS
🎴 1 x Rare Gold Pack
REQUIREMENTS
✔️ Min. 6 Gold Players
✔️ Min. Rare Players: 3
✔️ Max 5 Players from the same League
✔️ Min. Team Chemistry: 95
✔️ Number of Players in the Squad: 9



---

FUT 10
Build a squad around these blasts from the past in FUT 10! [Tradeable Rewards]
🔢 1 Challenge
🔁 Non-Repeatable
📆 From March 17 to March 18, 2018
REWARDS
🎴 1 x Small Rare Electrum Players Pack
REQUIREMENTS
✔️ Min. 3 Republic of Ireland Players
✔️ Min. Players from different Leagues: 5
✔️ Min. Team Rating: 70
✔️ Min. Team Chemistry: 90
✔️ Number of Players in the Squad: 9



---

FUT 09
Build a squad around these memorable players from FUT 09! [Tradeable Rewards]
🔢 1 Challenge
🔁 Non-Repeatable
📆 From March 16 to March 17, 2018
REWARDS
🎴 1 x Small Rare Gold Players Pack
REQUIREMENTS
✔️ Exactly Gold Players
✔️ Min. Rare Players: 4
✔️ Min. Team Chemistry: 95
✔️ Number of Players in the Squad: 9



---

KAKÁ
Celebrate Kaká's career with a special Premium SBC version [Untradeable]
🔢 2 Challenges
🔁 Non-Repeatable
📆 From March 19 to March 26, 2018
GROUP REWARDS
🎴 1 x Kaka End of an Era Item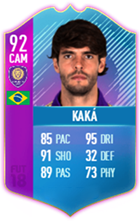 1 FOR CLUB…
REQUIREMENTS
✔️ Players from Milan: Min 1
✔️ Players from Real Madrid: Min 1
✔️ Players from Orlando City Soccer Club: Min 1
✔️ Squad Rating: Min 83
✔️ Team Chemistry: Min 80
✔️ Players in the Squad: 11
REWARDS
🎴 1 x Prime Gold Players Pack


2 …AND COUNTRY
REQUIREMENTS
✔️ Players from Brazil: Min 3
✔️ Squad Rating: Min 83
✔️ Team Chemistry: Min 80
✔️ Players in the Squad: 11
REWARDS
🎴 1 x Jumbo Premium Gold Pack
---

KAKÁ (LOAN)
Try out Kaká's Premium SBC item with a 5-Match Loan version [Untradeable]
🔢 1 Challenge
🔁 Non-Repeatable
📆 From March 16 to March 23, 2018
GROUP REWARDS
🎴 1 x Kaká Premium SBC Item (5-match loan)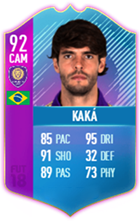 REQUIREMENTS
✔️ Exactly Gold Players
✔️ Min. Team Chemistry: 80
✔️ Number of Players in the Squad: 10
---

WAYNE ROONEY
Relive the memories of the FUT12 Rooney with this FUT Birthday item [Untradeable]
🔢 2 Challenges
🔁 Non-Repeatable
📆 From March 16 to March 23, 2018
GROUP REWARDS
🎴 1 x Wayne Rooney FUT Birthday Item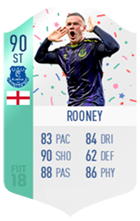 1 BOYS IN GREEN
REQUIREMENTS
✔️ St. Patrick's Day Players: Exactly 4
✔️ Number of Players in the Squad: 4
REWARDS
🎴 1 x Premium Gold Pack


2 83-RATED SQUAD
REQUIREMENTS
✔️ Min. 1 England Players
✔️ Min. 1 Manchester United Players
✔️ Min. Team Rating: 83
✔️ Min. Team Chemistry: 70
✔️ Number of Players in the Squad: 11
REWARDS
🎴 1 x Jumbo Premium Gold Pack
---

WAYNE ROONEY (LOAN)
Try out Rooney's FUT Birthday item with a 5-Match Loan version [Untradeable]
🔢 1 Challenge
🔁 Non-Repeatable
📆 From March 16 to March 23, 2018
GROUP REWARDS
🎴 1 x Wayne Rooney FUT Birthday Item (5-match loan)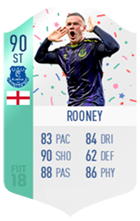 REQUIREMENTS
✔️ Exactly Gold Players
✔️ Min. Team Chemistry: 80
✔️ Number of Players in the Squad: 10
---

ROBIN VAN PERSIE
Exchange St Patrick's Day items from Objectives to earn Birthday van Persie [Untradeable]
🔢 1 Challenge
🔁 Non-Repeatable
📆 From March 16 to March 23, 2018
GROUP REWARDS
🎴 1 x Robin van Persie FUT Birthday Item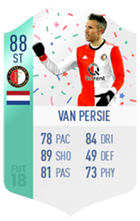 REQUIREMENTS
✔️ St. Patrick's Day Players: Exactly 2
✔️ Number of Players in the Squad: 2
---

ROBIN VAN PERSIE (LOAN)
Try out Robin van Persie's FUT Birthday item with a 5-Match Loan version [Untradeable]
🔢 1 Challenge
🔁 Non-Repeatable
📆 From March 16 to March 23, 2018
GROUP REWARDS
🎴 1 x Robin van Persie FUT Birthday Item (5-match loan)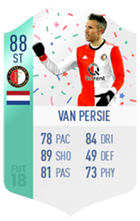 REQUIREMENTS
✔️ Exactly Gold Players
✔️ Min. Team Chemistry: 80
✔️ Number of Players in the Squad: 10
---

BASTIAN SCHWEINSTEIGER
Exchange a St. Patrick's Day item from Objectives to earn Birthday Schweinsteiger [Untradeable]
🔢 1 Challenge
🔁 Non-Repeatable
📆 From March 16 to March 23, 2018
GROUP REWARDS
🎴 1 x Schweinsteiger FUT Birthday Item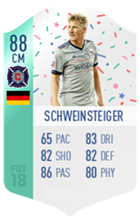 REQUIREMENTS
✔️ St. Patrick's Day Players: Exactly 1
✔️ Number of Players in the Squad: 1
---

BASTIAN SCHWEINSTEIGER (LOAN)
Try out Schweinsteiger's FUT Birthday item with a 5-Match Loan version [Untradeable]
🔢 1 Challenge
🔁 Non-Repeatable
📆 From March 16 to March 23, 2018
GROUP REWARDS
🎴 1 x Schweinsteiger FUT Birthday Item (5-match loan)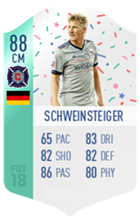 REQUIREMENTS
✔️ Exactly Gold Players
✔️ Min. Team Chemistry: 80
✔️ Number of Players in the Squad: 10
---

YAYA TOURÉ
Relive the memories of the FUT13 Touré with this FUT Birthday item [Untradeable]
🔢 2 Challenges
🔁 Non-Repeatable
📆 From March 16 to March 23, 2018
GROUP REWARDS
🎴 1 x Yaya Touré FUT Birthday Item


1 BOYS IN GREEN
REQUIREMENTS
✔️ St. Patrick's Day Players: Exactly 4
✔️ Number of Players in the Squad: 4
REWARDS
🎴 1 x Premium Gold Pack


2 83-RATED SQUAD
REQUIREMENTS
✔️ Min. 1 Ivory Coast Players
✔️ Min. 1 Manchester City Players
✔️ Min. Team Rating: 83
✔️ Min. Team Chemistry: 70
✔️ Number of Players in the Squad: 11
REWARDS
🎴 1 x Jumbo Premium Gold Players Pack
---

YAYA TOURÉ (LOAN)
Try out Touré's FUT Birthday item with a 5-Match Loan version [Untradeable]
🔢 1 Challenge
🔁 Non-Repeatable
📆 From March 16 to March 23, 2018
GROUP REWARDS
🎴 1 x Yaya Touré FUT Birthday Item (5-match loan)
REQUIREMENTS
✔️ Exactly Gold Players
✔️ Min. Team Chemistry: 80
✔️ Number of Players in the Squad: 10
---

TRADEABLE TOTW UPGRADE
Exchange a squad for a Tradeable 81+ TOTW Pack. Open now or save for later!
🔢 1 Challenge
🔁 Repeatable
📆 From March 16 to March 25, 2018
REWARDS
🎴 1 x TOTW 81+ rated Player
REQUIREMENTS
✔️ Min. Team of the Week Players: 2
✔️ Min. Team Rating: 83
✔️ Min. Team Chemistry: 30
✔️ Number of Players in the Squad: 11



---

INTERNATIONAL COMPETITION
ℹ️ Build a squad featuring two nations duking it out for international glory [Tradeable Reward]
🔢 1 Challenge
🔁 Non-Repeatable
📆 From March 15 to March 16, 2018
GROUP REWARDS
🎴 1 x Prime Gold Players Pack

1 INTERNATIONAL COMPETITION
REQUIREMENTS
✔️ Min. Rare Players: 3
✔️ Min. Players from different Leagues: 6
✔️ Players from different Nations: Exactly 2
✔️ Max 6 Players from the same Nation
✔️ Min. Team Rating: 80
✔️ Min. Team Chemistry: 90
✔️ Number of Players in the Squad: 11
---

WORLD FOOTBALL
ℹ️ Exchange a squad that represents the breadth of the footballing world [Tradeable Reward]
🔢 1 Challenges
🔁 Non-Repeatable
📆 From March 14 to March 15, 2018
GROUP REWARDS
🎴 1 x Mega Pack

1 WORLD FOOTBALL
REQUIREMENTS
✔️ Nationalities: Exactly 11
✔️ Leagues: Min 5
✔️ Player Level: Exactly Gold
✔️ Rare Players: Min 4
✔️ Team Chemistry: Min 75
✔️ Players in the Squad: 11
---

GROUP STAGE
ℹ️ Four nations on the Path to Glory, can you make it out of the group stage? [Tradeable Reward]
🔢 1 Challenge
🔁 Non-Repeatable
📆 From March 13 to March 14, 2018
GROUP REWARDS
🎴 1 x Small Rare Gold Players Pack

1 GROUP STAGE
REQUIREMENTS
✔️ Nationalities: Exactly 4
✔️ Same Nation Count: Max 3
✔️ Leagues: Min 3
✔️ Squad Rating: Min 80
✔️ Team Chemistry: Min 90
✔️ Players in the Squad: 11
---
TRIO OF NATIONAL TRIOS
ℹ️ Exchange a squad with room to improve from a single nation [Tradeable Reward]
🔢 1 Challenge
🔁 Non-Repeatable
📆 From March 12 to March 13, 2018
GROUP REWARDS
🎴 1 x Gold Players Pack

1 TRIO OF NATIONAL TRIOS
REQUIREMENTS
✔️ Same Nation Count: Exactly 3
✔️ Leagues: Min 3
✔️ Same League Count: Max 4
✔️ Squad Rating: Min 79
✔️ Team Chemistry: Min 85
✔️ Players in the Squad: 9
---
NATIONAL ACADEMY
ℹ️ Exchange a squad with room to improve from a single nation [Tradeable Reward]
🔢 1 Challenge
🔁 Non-Repeatable
📆 From March 12 to March 13, 2018
GROUP REWARDS
🎴 1 x Rare Mixed Players Pack

1 NATIONAL ACADEMY
REQUIREMENTS
✔️ Exactly 4 Gold Players
✔️ Exactly 4 Silver Players
✔️ Min. Rare Players: 5
✔️ Players from different Nations: Exactly 1
✔️ Min. Team Chemistry: 90
✔️ Number of Players in the Squad: 11
---
NATIONAL HEROES
ℹ️ Exchage a top-tier (Rare Gold) national squad [Tradeable Reward]
🔢 1 Challenge
🔁 Non-Repeatable
📆 From March 11 to March 12, 2018
GROUP REWARDS
🎴 1 x Rare Players Pack
💰 750 coins

1 NATIONAL HEROES
REQUIREMENTS
✔️ Exactly Gold Players
✔️ Rare Players: Exactly 11
✔️ Players from different Nations: Exactly 1
✔️ Team Chemistry: Exactly 100
✔️ Number of Players in the Squad: 11
---
ENGLAND VS SCOTLAND
ℹ️ Exchange a Path to Glory Player for a Player from the Spring PTG squad [Tradeable]
🔢 1 Challenge
🔁 Non-Repeatable
📆 From March 10 to March 11, 2018
GROUP REWARDS
🎴 1 x Spring Path to Glory Item (tradeable)

1 ENGLAND VS SCOTLAND
REQUIREMENTS
✔️ Path to Glory Players: Exactly 1
✔️ Team of the Week Players: Exactly 1
✔️ Min. Team Rating: 84
✔️ Min. Team Chemistry: 30
✔️ Number of Players in the Squad: 11
---
PATH TO GLORY: SPRING (TRADEABLE)
ℹ️ Exchange a Path to Glory Player for a Player from the Spring PTG squad [Tradeable]
🔢 1 Challenge
🔁 Non-Repeatable
📆 From March 9 to March 16, 2018
GROUP REWARDS
🎴 1 x Spring Path to Glory Item (tradeable)

1 PATH TO GLORY: SPRING (TRADEABLE)
REQUIREMENTS
✔️ Path to Glory Players: Exactly 1
✔️ Team of the Week Players: Exactly 1
✔️ Min. Team Rating: 84
✔️ Min. Team Chemistry: 30
✔️ Number of Players in the Squad: 11
---

PATH TO GLORY: SPRING (UNTRADEABLE)
ℹ️ Exchange a Path to Glory Player for a Player from the Spring PTG squad [Untradeable]
🔢 1 Challenge
🔁 Non-Repeatable
📆 From March 9 to March 16, 2018
GROUP REWARDS
🎴 1 x Spring Path to Glory Item (untradeable)

1 PATH TO GLORY: SPRING (UNTRADEABLE)
REQUIREMENTS
✔️ Path to Glory Players: Exactly 1
✔️ Min. Team Rating: 82
✔️ Min. Team Chemistry: 30
✔️ Number of Players in the Squad: 11
---

PATH TO GLORY: AUTUMN (TRADEABLE)
ℹ️ Exchange a Path to Glory Player for a Player from the Autumn PTG squad [Tradeable]
🔢 1 Challenge
🔁 Non-Repeatable
📆 From March 9 to March 16, 2018
GROUP REWARDS
🎴 1 x Autumn Path to Glory Item (tradeable)

1 PATH TO GLORY: AUTUMN (TRADEABLE)
REQUIREMENTS
✔️ Path to Glory Players: Exactly 1
✔️ Team of the Week Players: Exactly 1
✔️ Min. Team Rating: 83
✔️ Min. Team Chemistry: 30
✔️ Number of Players in the Squad: 11
---

PATH TO GLORY: AUTUMN (UNTRADEABLE)
ℹ️ Exchange a Path to Glory Player for a Player from the Autumn PTG squad [Untradeable]
🔢 1 Challenge
🔁 Non-Repeatable
📆 From March 9 to March 16, 2018
GROUP REWARDS
🎴 1 x Autumn Path to Glory Item (untradeable)

1 PATH TO GLORY: AUTUMN (UNTRADEABLE)
REQUIREMENTS
✔️ Path to Glory Players: Exactly 1
✔️ Min. Team Rating: 81
✔️ Min. Team Chemistry: 30
✔️ Number of Players in the Squad: 11
---

IMPROVED GOLD UPGRADE
ℹ️ Exchange a squad for a pack of 2 Rare Gold players, at least 1 81 OVR or higher [Untradeable]
🔢 1 Challenge
🔁 Non-Repeatable
📆 From March 9 to March 16, 2018
GROUP REWARDS
🎴 1 x Two Rare Gold Player Plus Pack

1 IMPROVED GOLD UPGRADE
REQUIREMENTS
✔️ Min. Rare Players: 5
✔️ Exactly Gold Players
✔️ Min. Team Chemistry: 40
✔️ Number of Players in the Squad: 11
---

TRIO OF NATIONAL TRIOS
ℹ️ Exchange a squad for a pack of 2 Rare Gold players, at least 1 81 OVR or higher [Untradeable]
🔢 1 Challenge
🔁 Non-Repeatable
📆 From March 9 to March 16, 2018
GROUP REWARDS
🎴 1 x Gold Players Pack

1 TRIO OF NATIONAL TRIOS
REQUIREMENTS
✔️ Min. Players from different Leagues: 3
✔️ Max 4 Players from the same League
✔️ Exactly 3 Players from the same Nation
✔️ Min. Team Rating: 79
✔️ Min. Team Chemistry: 85
✔️ Number of Players in the Squad: 9
---

HAPPY NEW YEAR
Build a squad around Asian countries celebrating the Lunar New Year [Tradeable Rewards]
🔢 1 Challenge
🔁 Non Repeatable
📆 From February 19 08:00 am to February 19 03:00 pm 🇬🇧, 2018
REWARDS
🎴 1 x Small Rare Mixed Players pack
REQUIREMENTS
✔️ Players from Korea Republic + # of players from China PR: Min 8
✔️ Silver Players: Min 5
✔️ Rare Players: Min 5
✔️ Team Chemistry: Min 95
✔️ Players in the Squad: 11



---

RAINING CATS AND DOGS
Build a squad around these cat and dog themed clubs [Tradeable Rewards]
🔢 1 Challenge
🔁 Non Repeatable
📆 From February 18 09:00 pm to February 19 03:00 am 🇬🇧, 2018
REWARDS
🎴 1 x Premium Gold Players pack
REQUIREMENTS
✔️ Players from Sunderland + # of players from Jaguares Fútbol Club: Min 1
✔️ Players from LOSC Lille + # of players from Huddersfield Town: Min 1
✔️ Gold Players: Min 6
✔️ Rare Players: Min 4
✔️ Team Chemistry: Min 90
✔️ Players in the Squad



---

GOLD RETRIEVERS
Build a golden squad around these dog themed clubs [Tradeable Rewards]
🔢 1 Challenge
🔁 Non Repeatable
📆 From February 18 06:00 pm to February 18 09:00 pm 🇬🇧, 2018
REWARDS
🎴 1 x Mega pack
REQUIREMENTS
✔️ Gold Players: Exactly 9
✔️ Rare Players: Min 7
✔️ Team Chemistry: Min 95
✔️ Players in the Squad: 9



---

THE TERRIERS
Build a squad with at least 1 Terrier from Huddersfield Town [Tradeable Rewards]
🔢 1 Challenge
🔁 Non Repeatable
📆 From February 18 03:00 pm to February 18 06:00 pm 🇬🇧, 2018
REWARDS
🎴 1 x Rare Players pack
REQUIREMENTS
✔️ Players from Huddersfield Town: Min 1
✔️ Players from Premier League: Min 6
✔️ Squad Rating: Min 82
✔️ Team Chemistry: Exactly 100
✔️ Players in the Squad: 11



---

THE CANINE FAMILY
Build a squad around these canine themed clubs [Tradeable Rewards]
🔢 1 Challenge
🔁 Non Repeatable
📆 From February 18 05:00 am to February 18 12:00 pm 🇬🇧, 2018
REWARDS
🎴 1 x Small Rare Gold Players pack
REQUIREMENTS
✔️ Leagues: Exactly 3
✔️ Gold Players: Min 6
✔️ Rare Players: Min 4
✔️ Team Chemistry: Min 90
✔️ Players in the Squad: 8



---

LUNAR NEW YEAR
Build a squad around Asian countries celebrating the Lunar New Year [Tradeable Rewards]
🔢 1 Challenge
🔁 Non Repeatable
📆 From February 18 12:00 am to February 18 05:00 am 🇬🇧, 2018
REWARDS
🎴 1 x Premium Electrum Players pack
REQUIREMENTS
✔️ Nationalities: Min 3
✔️ Gold Players: Min 4
✔️ Team Chemistry: Min 85
✔️ Players in the Squad: 8



---

LES DOGUES
Build a squad with at least 1 'Great Dane' from LOSC Lille [Tradeable Rewards]
🔢 1 Challenge
🔁 Non Repeatable
📆 From February 17 08:00 pm to February 18 12:00 am 🇬🇧, 2018
REWARDS
🎴 1 x Rare Mixed Players pack
REQUIREMENTS
✔️ Players from LOSC Lille: Min 1
✔️ Same League Count: Max 4
✔️ Gold Players: Exactly 5
✔️ Team Chemistry: Min 95
✔️ Pplayers in the Squad: 11



---

HEART OF GOLD
All Gold this New Year! [Tradeable Rewards]
🔢 1 Challenge
🔁 Non Repeatable
📆 From February 17 05:00 pm to February 17 08:00 pm 🇬🇧, 2018
REWARDS
🎴 1 x Rare Mega pack
REQUIREMENTS
✔️ Gold Players: Exactly 11
✔️ Squad Rating: Min 83
✔️ Team Chemistry: Min 90
✔️ Players in the Squad: 11



---

LA JAURÍA
Build a squad around the pack of hounds [Tradeable Rewards]
🔢 1 Challenge
🔁 Non Repeatable
📆 From February 17 02:00 pm to February 17 05:00 pm 🇬🇧, 2018
REWARDS
🎴 1 x Small Rare Gold Players pack
REQUIREMENTS
✔️ Players from Club Tijuana: Min 1
✔️ Leagues: Exactly 1
✔️ Rare Players: Min 5
✔️ Gold Players: Min 3
✔️ Team Chemistry: Exactly 100
✔️ Players in the Squad: 7



---

LIONS, TIGERS AND DOGS
Oh my! Build a squad around these cat and dog themed clubs [Tradeable Rewards]
🔢 1 Challenge
🔁 Non Repeatable
📆 From February 17 07:00 pm to February 17 02:00 pm 🇬🇧, 2018
REWARDS
🎴 1 x Small Mixed Rare Players pack
REQUIREMENTS
✔️ Gold Players: Min 3
✔️ Team Chemistry: Min 82
✔️ Players in the Squad: 5



---

BEST IN SHOW
All Gold, All Rare [Tradeable Rewards]
🔢 1 Challenge
🔁 Non Repeatable
📆 From February 17 01:00 pm to February 17 07:00 am 🇬🇧, 2018
REWARDS
🎴 1 x 50k Rare Players pack
REQUIREMENTS
✔️ Gold Players: Exactly 11
✔️ Rare Players: Exactly 11
✔️ Team Chemistry: Exactly 100
✔️ Players in the Squad: 11



---

CRAZY EIGHTS
Build a squad around these dog themed clubs [Tradeable Rewards]
🔢 1 Challenge
🔁 Non Repeatable
📆 From February 16 08:00 pm to February 17 01:00 am 🇬🇧, 2018
REWARDS
🎴 1 x 35k Mega pack
REQUIREMENTS
✔️ Rare Players: Exactly 8
✔️ Exactly 8 Gold Players
✔️ Players from different Nations: Exactly 8
✔️ Team Chemistry: Exactly 88
✔️ Number of Players in the Squad: 11



---

IMPROVE GOLD UPGRADE
Exchange a squad for a pack of 2 Rare Gold players, at least 1 81 OVR or higher [Untradeable]
🔢 1 Challenge
🔁 Repeatable
📆 From February 16 06:00 pm to February 18 06:00 pm 🇬🇧, 2018
REWARDS
🎴 2x Rare Gold Players Plus
REQUIREMENTS
✔️ Rare Players: Min 5
✔️ Player Level: Exactly Gold
✔️ Team Chemistry: Min 40
✔️ Players in the Squad: 11



---

TOTW 22 UPGRADE
Exchange a squad for a guaranteed 81+ TOTW 22 player [Untradeable]
🔢 1 Challenge
🔁 Repeatable
📆 From February 16 06:00 pm to February 18 06:00 pm 🇬🇧, 2018
REWARDS
🎴 1 x TOTW 22 Player
REQUIREMENTS
✔️ Squad Rating: Min 83
✔️ Team Chemistry: Min 30
✔️ Players in the Squad: 11



---

TRADEABLE TOTW UPGRADE
Exchange a squad for a Tradeable 81+ TOTW Pack. Open now or save for later! [Reward Tradeable]
🔢 1 Challenge
🔁 Non-Repeatable
📆 From February 16 06:00 pm to February 22 06:00 pm 🇬🇧, 2018
REWARDS
🎴 1 x 81+ Rated TOTW 22 Player (tradeable)
REQUIREMENTS
✔️ Squad Rating: Min 83
✔️ IF Players: Min 2
✔️ Team Chemistry: Min 30
✔️ Players in the Squad: 11



---

WHO LET THE DOGS OUT
Build a squad around these dog themed clubs [Tradeable Rewards]
🔢 1 Challenge
🔁 Non Repeatable
📆 From February 16 06:00 pm to February 16 08:00 pm 🇬🇧, 2018
REWARDS
🎴 1 x 25k Premium Gold Players packs
REQUIREMENTS
✔️ Gold Players: Min 6
✔️ Rare Players: Min 3
✔️ Team Chemistry: Min 95
✔️ Players in the Squad: 8


---

LUCAS MOURA
ℹ️ Lucas Moura has moved to a new club! Exchange these squads for rewards. [Tradeable]
🔢 2 Challenges
🔁 Non-Repeatable
📆 From February 8 to February 9, 2018
GROUP REWARDS
🎴 1 x Gold Players Pack

1 FROM PARIS
REQUIREMENTS
✔️ Same League Count: Min 4
✔️ Leagues: Min 4
✔️ Nationalities: Min 3
✔️ Squad Rating: Min 75
✔️ Team Chemistry: Min 90
✔️ Players in the Squad: 10
REWARDS
🎴 1 x Prime Mixed Players Pack


2 TO NORTH LONDON
REQUIREMENTS
✔️ Same Nation Count: Min 4
✔️ Nationalities: Min 4
✔️ Leagues: Min 3
✔️ Squad Rating: Min 75
✔️ Team Chemistry: Min 90
✔️ Players in the Squad: 10
REWARDS
🎴 1 x Jumbo Premium Gold Pack


---

PIERRE-EMERIK AUBAMEYANG
ℹ️ Pierre-Emerick Aubameyang has moved to a new club! Exchange these squads for rewards. [Tradeable]
🔢 2 Challenges
🔁 Non-Repeatable
📆 From February 3 to February 8, 2018
GROUP REWARDS
🎴 1 x Premium Gold Players Pack

1 FROM DORTMUND
REQUIREMENTS
✔️ Players from different Leagues: Exactly 3
✔️ Players from different Nations: Exactly 5
✔️ Min. Team Rating: 75
✔️ Min. Team Chemistry: 90
✔️ Number of Players in the Squad: 10
REWARDS
🎴 1 x Rare Gold Pack


2 TO NORTH LONDON
REQUIREMENTS
✔️ Players from different Leagues: Exactly 5
✔️ Players from different Nations: Exactly 3
✔️ Min. Team Rating: 75
✔️ Min. Team Chemistry: 90
✔️ Number of Players in the Squad: 10
REWARDS
🎴 1 x Jumbo Gold Pack






ALEXIS SÁNCHEZ
ℹ️ Sánchez has moved to a new club! Exchange these squads for rewards. [Tradeable]
🔢 2 Challenges
🔁 Non-Repeatable
📆 From February 2 to February 3, 2018
GROUP REWARDS
🎴 1 x Premium Gold Players Pack

1 FROM NORTH LONDON
REQUIREMENTS
✔️ Players from different Leagues: Exactly 3
✔️ Min. 5 Players from the same League
✔️ Min. Team Rating: 75
✔️ Min. Team Chemistry: 90
✔️ Number of Players in the Squad: 10
REWARDS
🎴 1 x Jumbo Premium Gold Pack


2 TO MANCHESTER
REQUIREMENTS
✔️ Players from different Nations: Exactly 3
✔️ Min. 5 Players from the same Nation
✔️ Min. Team Rating: 75
✔️ Min. Team Chemistry: 90
✔️ Number of Players in the Squad: 10
REWARDS
🎴 1 x Rare Gold Pack






82+ RATED GUARANTEE
ℹ️ Exchange a squad for a guaranteed Rare Gold player rated 82 or higher [Untradeable]
🔢 1 Challenge
🔁 Repeatable
📆 From February 2 to February 9, 2018
REWARDS
🎴 1x 82+ Rated Rare Player
REQUIREMENTS
✔️ Exactly Gold Players
✔️ Min. Rare Players: 7
✔️ Min. Team Rating: 30
✔️ Number of Players in the Squad: 11






ONES TO WATCH: WINTER PLAYER
ℹ️ Guarantees a player from Ones to Watch: Winter Edition!
🔢 1 Challenge
🔁 Non-Repeatable
📆 From February 2 to February 9, 2018
REWARDS
🎴 1x OTW Winter Edition Player
REQUIREMENTS
✔️ Ones to Watch Players: Exactly 1
✔️ Team of the Week Players: Exactly 1
✔️ Min. Team Rating: 83
✔️ Min. Team Chemistry: 30
✔️ Number of Players in the Squad: 11






ONES TO WATCH: WINTER PLAYER (UNTRADEABLE)
ℹ️ Guarantees a player from Ones to Watch: Winter Edition (untradeable)!
🔢 1 Challenge
🔁 Non-Repeatable
📆 From February 2 to February 9, 2018
GROUP REWARDS
🎴 1x OTW Winter Edition Player (untradeable)
REQUIREMENTS
✔️ Ones to Watch Players: Exactly 1
✔️ Min. Team Rating: 81
✔️ Min. Team Chemistry: 30
✔️ Number of Players in the Squad: 11

ONES TO WATCH: SUMMER PLAYER
ℹ️ Guarantees a player from Ones to Watch: Summer Edition!
🔢 1 Challenge
🔁 Non-Repeatable
📆 From February 2 to February 9, 2018
GROUP REWARDS
🎴 1x OTW Summer Edition Player
REQUIREMENTS
✔️ Ones to Watch Players: Exactly 1
✔️ Team of the Week Players: Exactly 1
✔️ Min. Team Rating: 84
✔️ Min. Team Chemistry: 30
✔️ Number of Players in the Squad: 11

ONES TO WATCH: SUMMER PLAYER (UNTRADEABLE)
ℹ️ Guarantees a player from Ones to Watch: Summer Edition (untradeable)!
🔢 1 Challenge
🔁 Non-Repeatable
📆 From February 2 to February 9, 2018
GROUP REWARDS
🎴 1x OTW Summer Edition Player (untradeable)
REQUIREMENTS
✔️ Ones to Watch Players: Exactly 1
✔️ Min. Team Rating: 82
✔️ Min. Team Chemistry: 30
✔️ Number of Players in the Squad: 11

FGS – BARCELONA III
Celebrate the FIFA Global Series in Barcelona with this SBC [Reward Tradeable]
🔢 1 Challenge
🔁 Non-Repeatable
📆 From January 28 10:00 am to January 28 08:00 pm 🇬🇧, 2018
REWARDS
🎴 1 x Premium Gold Players Pack
REQUIREMENTS
✔️ Leagues: Exactly 5
✔️ Nationalities: Exactly 11
✔️ Squad Rating: Min 77
✔️ Team Chemistry: Min 80
✔️ Players in the Squad: 11






FGS – BARCELONA II
Celebrate the FIFA Global Series in Barcelona with this SBC [Reward Tradeable]
🔢 1 Challenge
🔁 Non-Repeatable
📆 From January 27 10:00 am to January 27 08:00 pm 🇬🇧, 2018
REWARDS
🎴 1 x Rare Electrum Players Pack
REQUIREMENTS
✔️ Players from LaLiga Santander: Exactly 5
✔️ Same Nation Count: Max 4
✔️ Squad Rating: Min 79
✔️ Team Chemistry: Min 85
✔️ Players in the Squad: 11






FGS – BARCELONA I
Celebrate the FIFA Global Series in Barcelona with this SBC [Reward Tradeable]
🔢 1 Challenge
🔁 Non-Repeatable
📆 From January 26 10:00 am to January 26 08:00 pm 🇬🇧, 2018
REWARDS
🎴 1 x Mega Pack
REQUIREMENTS
✔️ Players from Spain: Min 5
✔️ Same League Count: Max 2
✔️ Player Level: Exactly Gold
✔️ Rare Players: Min 5
✔️ Team Chemistry: Min 90
✔️ Players in the Squad: 11






TOTY NOMINEE XIV
Exchange a squad featuring a league represented in the TOTY nominations [Reward Tradeable]
🔢 1 Challenge
🔁 Non-Repeatable
📆 From January 22 6:00 am to January 22 06:00 pm 🇬🇧, 2018
REWARDS
🎴 1 x Jumbo Gold Pack
REQUIREMENTS
✔️ Players from Calcio A: Min 1
✔️ Same League Count: Max 3
✔️ Nationalities: Min 3
✔️ Squad Rating: Min 76
✔️ Team Chemistry: Min 70
✔️ Players in the Squad: 11



---

TOTY NOMINEE XIII
Exchange a squad featuring a league represented in the TOTY nominations [Reward Tradeable]
🔢 1 Challenge
🔁 Non-Repeatable
📆 From January 21 6:00 pm to January 22 06:00 am 🇬🇧, 2018
REWARDS
🎴 1 x Gold Players Pack
REQUIREMENTS
✔️ Players from Calcio A: Min 1
✔️ Same League Count: Max 3
✔️ Nationalities: Min 3
✔️ Squad Rating: Min 76
✔️ Team Chemistry: Min 70
✔️ Players in the Squad: 11



---

TOTY NOMINEE XII
Exchange a squad featuring a league represented in the TOTY nominations [Reward Tradeable]
🔢 1 Challenge
🔁 Non-Repeatable
📆 From January 21 6:00 am to January 21 06:00 pm 🇬🇧, 2018
REWARDS
🎴 1 x Rare Electrum Players Pack
REQUIREMENTS
✔️ Players from Spain: Min 1
✔️ Same Nation Count: Max 3
✔️ Leagues: Min 4
✔️ Rare Players: Min 1
✔️ Squad Rating: Min 78
✔️ Team Chemistry: Min 77
✔️ Players in the Squad: 11



---

TOTY NOMINEE XI
Exchange a squad featuring a league represented in the TOTY nominations [Reward Tradeable]
🔢 1 Challenge
🔁 Non-Repeatable
📆 From January 20 6:00 pm to January 21 06:00 am 🇬🇧, 2018
REWARDS
🎴 1 x Prime Electrum Players Pack
REQUIREMENTS
✔️ Players from Croatia: Min 1
✔️ Same Nation Count: Max 2
✔️ Leagues: Min 5
✔️ Gold Players: Min 8
✔️ Team Chemistry: Min 90
✔️ Players in the Squad: 11



---

TOTY NOMINEE X
Exchange a squad featuring a league represented in the TOTY nominations [Reward Tradeable]
🔢 1 Challenge
🔁 Non-Repeatable
📆 From January 20 6:00 am to January 20 06:00 pm 🇬🇧, 2018
REWARDS
🎴 1 x Premium Mixed Players Pack
REQUIREMENTS
✔️ Players from Ligue 1 Conforama: Min 1
✔️ Same League Count: Max 4
✔️ Same Nation Count: Max 6
✔️ Squad Rating: Min 66
✔️ Team Chemistry: Min 75
✔️ Players in the Squad: 11



---

TOTY NOMINEE IX
Exchange a squad featuring a league represented in the TOTY nominations [Reward Tradeable]
🔢 1 Challenge
🔁 Non-Repeatable
📆 From January 19 6:00 pm to January 20 06:00 am 🇬🇧, 2018
REWARDS
🎴 1 x Mega Pack
REQUIREMENTS
✔️ Players from Portugal: Min 1
✔️ Same League Count: Max 6
✔️ Nationalities: Min 3
✔️ Rare Players: Min 5
✔️ Player Level: Exactly Gold
✔️ Team Chemistry: Min 90
✔️ Players in the Squad: 11



---

TOTY NOMINEE VIII
Exchange a squad featuring a league represented in the TOTY nominations [Reward Tradeable]
🔢 1 Challenge
🔁 Non-Repeatable
📆 From January 19 6:00 am to January 19 06:00 pm 🇬🇧, 2018
REWARDS
🎴 1 x Small Gold Players Pack
REQUIREMENTS
✔️ Players from France: Min 1
✔️ Same League Count: Max 6
✔️ Same Nation Count: Max 4
✔️ Squad Rating: Min 66
✔️ Team Chemistry: Min 85
✔️ Players in the Squad: 11



---

TOTY NOMINEE VII
Exchange a squad featuring a league represented in the TOTY nominations [Reward Tradeable]
🔢 1 Challenge
🔁 Non-Repeatable
📆 From January 18 6:00 pm to January 19 06:00 am 🇬🇧, 2018
REWARDS
🎴 1 x Prime Electrum Players Pack
REQUIREMENTS
✔️ Exactly Gold Players
✔️ Min. 1 Bundesliga Players
✔️ Min. Players from different Leagues: 3
✔️ Max 4 Players from the same Nation
✔️ Min. Team Chemistry: 70
✔️ Number of Players in the Squad: 11



---

TOTY NOMINEE VI
Exchange a squad featuring a league represented in the TOTY nominations [Reward Tradeable]
🔢 1 Challenge
🔁 Non-Repeatable
📆 From January 18 6:00 am to January 18 06:00 pm 🇬🇧, 2018
REWARDS
🎴 1 x Rare Gold Pack
REQUIREMENTS
✔️ Players from Belgium: Min 1
✔️ Same League Count: Max 6
✔️ Same Nation Count: Max 4
✔️ Gold Players: Min 4
✔️ Team Chemistry: Min 100
✔️ Players in the Squad: 11



---

TOTY NOMINEE V
Exchange a squad featuring a league represented in the TOTY nominations [Reward Tradeable]
🔢 1 Challenge
🔁 Non-Repeatable
📆 From January 17 6:00 pm to January 18 06:00 am 🇬🇧, 2018
REWARDS
🎴 1 x Prime Mixed Players Pack
REQUIREMENTS
✔️ Players from Argentina: Min 1
✔️ Same League Count: Max 4
✔️ Nationalities: Min 3
✔️ Gold Players: Min 3
✔️ Team Chemistry: Min 85
✔️ Players in the Squad: 11



---

TOTW 18 UPGRADE
Exchange a squad for a guaranteed 81+ TOTW 18 player [Untradeable]
🔢 1 Challenge
🔁 Non-Repeatable
📆 From January 17 6:00 pm to January 21 06:00 pm 🇬🇧, 2018
REWARDS
🎴 1 x TOTW 18 Player
REQUIREMENTS
✔️ Squad Rating: Min 83
✔️ Team Chemistry: Min 30
✔️ Players in the Squad: 11



---

TOTY NOMINEE IV
Exchange a squad featuring a league represented in the TOTY nominations [Reward Tradeable]
🔢 1 Challenge
🔁 Non-Repeatable
📆 From January 17 6:00 am to January 17 06:00 pm 🇬🇧, 2018
REWARDS
🎴 1 x Premium Players Pack
REQUIREMENTS
✔️ Players from LaLiga Santander: Min 1
✔️ Same Nation Count: Max 4
✔️ Leagues: Min 2
✔️ Squad Rating: Min 68
✔️ Team Chemistry: Min 75
✔️ Players in the Squad: 11



---

TOTW 17 UPGRADE
Exchange a squad featuring a league represented in the TOTY nominations [Reward Tradeable]
🔢 1 Challenge
🔁 Non-Repeatable
📆 From January 16 6:00 pm to January 17 06:00 pm 🇬🇧, 2018
REWARDS
🎴 1 x TOTW 17 Player
REQUIREMENTS
✔️ Squad Rating: Min 83
✔️ Team Chemistry: Min 30
✔️ Players in the Squad: 11



---

TRADEABLE TOTW UPGRADE
Exchange a squad featuring a league represented in the TOTY nominations [Reward Tradeable]
🔢 1 Challenge
🔁 Non-Repeatable
📆 From January 16 6:00 pm to January 21 06:00 pm 🇬🇧, 2018
REWARDS
🎴 1 x 81+ Rated TOTW Player
REQUIREMENTS
✔️ Squad Rating: Min 83
✔️ IF Players: Min 2
✔️ Team Chemistry: Min 30
✔️ Players in the Squad: 11



---

TOTY NOMINEE III
Exchange a squad featuring a league represented in the TOTY nominations [Reward Tradeable]
🔢 1 Challenge
🔁 Non-Repeatable
📆 From January 16 6:00 pm to January 17 06:00 am 🇬🇧, 2018
REWARDS
🎴 1 x Premium Gold Players Pack
REQUIREMENTS
✔️ Players from Italy: Min 1
✔️ Same League Count: Max 4
✔️ Same Nation Count: Max 4
✔️ Player Level: Exactly Gold
✔️ Team Chemistry: Min 100
✔️ Players in the Squad: 11



---

TOTY NOMINEE II
Exchange a squad featuring a league represented in the TOTY nominations [Reward Tradeable]
🔢 1 Challenge
🔁 Non-Repeatable
📆 From January 16 6:00 am to January 16 06:00 pm 🇬🇧, 2018
REWARDS
🎴 1 x Jumbo Premium Gold Pack
REQUIREMENTS
✔️ Players from Brazil: Min 1
✔️ Same League Count: Max 3
✔️ Nationalities: Min 4
✔️ Gold Players: Min 9
✔️ Team Chemistry: Min 76
✔️ Players in the Squad: 11



---

81+ DOUBLE GUARANTEE
Exchange a squad for a pack with Two Rare Gold players rated 81 or higher [Untradeable]
🔢 1 Challenge
🔁 Repeatable
📆 From January 15 6:00 pm to January 22 06:00 pm 🇬🇧, 2018
REWARDS
🎴 1 x Two Rare Gold Players Pack (81+ rated)
REQUIREMENTS
✔️ Exactly Gold Players
✔️ Rare Players: Exactly 11
✔️ Min. Team Chemistry: 30
✔️ Number of Players in the Squad: 11



---

TOTY NOMINEE I
Exchange a squad featuring a league represented in the TOTY nominations [Reward Tradeable]
🔢 1 Challenge
🔁 Non-Repeatable
📆 From January 15 6:00 pm to January 16 06:00 am 🇬🇧, 2018
REWARDS
🎴 1 x Small Prime Gold Players Pack
REQUIREMENTS
✔️ Min. 4 Gold Players
✔️ Min. 1 Premier League Players
✔️ Max 6 Players from the same League
✔️ Min. Players from different Nations: 2
✔️ Min. Team Chemistry: 75
✔️ Number of Players in the Squad: 11



---

FINAL DAY OF FUTMAS
Celebrate FUTmas with this daily Squad Building Challenge [Rewards Tradeable]
🔢 1 Challenge
🔁 Non-Repeatable
📆 From January 2 12:00 am to January 3 12:00 am 🇬🇧, 2018
REWARDS
🎴 1 x Prime Gold Players Pack
REQUIREMENTS
✔️ Min. Rare Players: 2
✔️ Max 2 Players from the same League
✔️ Min. Players from different Nations: 6
✔️ Min. Team Rating: 78
✔️ Min. Team Chemistry: 90
✔️ Number of Players in the Squad: 11


---

DAILY FUTMAS SBC XVI
Celebrate FUTmas with this daily Squad Building Challenge [Rewards Tradeable]
🔢 1 Challenge
🔁 Non-Repeatable
📆 From January 1 12:00 am to January 2 12:00 am 🇬🇧, 2018
REWARDS
🎴 1 x Rare Electrum Players Pack
REQUIREMENTS
✔️ Min. Players from different Leagues: 4
✔️ Max 3 Players from the same Nation
✔️ Min. Team Rating: 77
✔️ Min. Team Chemistry: 77
✔️ Number of Players in the Squad: 11



---

DAILY FUTMAS SBC XV
Celebrate FUTmas with this daily Squad Building Challenge [Rewards Tradeable]
🔢 1 Challenge
🔁 Non-Repeatable
📆 From December 31, 2017 12:00 am to January 1 12:00 am 🇬🇧, 2018
REWARDS
🎴 1 x Premium Gold Players Players Pack
REQUIREMENTS
✔️ Exactly Gold Players
✔️ Max 3 Players from the same League
✔️ Min. Players from different Nations: 4
✔️ Min. Team Chemistry: 65
✔️ Number of Players in the Squad: 11



---

DAILY FUTMAS SBC XIV
Celebrate FUTmas with this daily Squad Building Challenge [Rewards Tradeable]
🔢 1 Challenge
🔁 Non-Repeatable
📆 From December 30 12:00 am to December 31 12:00 am 🇬🇧, 2017
REWARDS
🎴 1 x Prime Mixed Players Pack
REQUIREMENTS
✔️ Min. Players from different Leagues: 2
✔️ Max 6 Players from the same Nation
✔️ Min. Team Rating: 65
✔️ Min. Team Chemistry: 90
✔️ Number of Players in the Squad: 11



---

DAILY FUTMAS SBC XIII
Celebrate FUTmas with this daily Squad Building Challenge [Rewards Tradeable]
🔢 1 Challenge
🔁 Non-Repeatable
📆 From December 29 12:00 am to December 30 12:00 am 🇬🇧, 2017
REWARDS
🎴 1 x Electrum Players Pack
REQUIREMENTS
✔️ Min. Players from different Leagues: 2
✔️ Min. 4 Players from the same Nation
✔️ Min. Team Rating: 68
✔️ Min. Team Chemistry: 75
✔️ Number of Players in the Squad: 11



---

81+ DOUBLE GUARANTEE
ℹ️Exchange a squad for a pack with Two Rare Gold players rated 81 or higher [Untradeable]
🔢 1 Challenge
🔁 Repeatable
📆 From December 27 2017 6:00 pm to January 3 2018 12:00 am 🇬🇧
REWARDS
🎴 1 x Two Rare Gold Players Pack
REQUIREMENTS
✔️ Exactly Gold Players
✔️ Rare Players: Exactly 11
✔️ Min. Team Chemistry: 30
✔️ Number of Players in the Squad: 11
---

TRADEABLE TOTW UPGRADE
ℹ️Exchange a squad for a Tradeable 81+ TOTW Pack. Open now or save for later!
🔢 1 Challenge
🔁 Repeatable
📆 From December 27 2017 6:00 pm to January 3 2018 12:00 am 🇬🇧
REWARDS
🎴 1 x 81+ Rated TOTW Card (tradeable)
REQUIREMENTS
✔️ Min. Team of the Week Players: 2
✔️ Min. Team Rating: 83
✔️ Min. Team Chemistry: 30
✔️ Number of Players in the Squad: 11
---

TOTW 15 UPGRADE
ℹ️Exchange a squad for a guaranteed 81+ TOTW 15 player [Untradeable]
🔢 1 Challenge
🔁 Repeatable
📆 From December 27 2017 6:00 pm to January 3 2018 12:00 am 🇬🇧
REWARDS
🎴 1 x 81+ Rated Card from the TOTW 15 (untradeable)
REQUIREMENTS
✔️ Min. Team Rating: 83
✔️ Min. Team Chemistry: 30
✔️ Players in the Squad: 11
---

DAILY FUTMAS SBC XII
Celebrate FUTmas with this daily Squad Building Challenge [Rewards Tradeable]
🔢 1 Challenge
🔁 Non-Repeatable
📆 From December 28 12:00 am to December 29 12:00 am 🇬🇧, 2017
REWARDS
🎴 1 x Small Rare Gold Players Pack
REQUIREMENTS
✔️ Min. 5 Gold Players
✔️ Max 4 Players from the same League
✔️ Min. Players from different Nations: 3
✔️ Min. Team Chemistry: 85
✔️ Number of Players in the Squad: 11



---

DAILY FUTMAS SBC XI
Celebrate FUTmas with this daily Squad Building Challenge [Rewards Tradeable]
🔢 1 Challenge
🔁 Non-Repeatable
📆 From December 28 12:00 am to December 29 12:00 am 🇬🇧, 2017
REWARDS
🎴 1 x Prime Mixed Players Pack
REQUIREMENTS
✔️ Max 4 Players from the same League
✔️ Max 6 Players from the same Nation
✔️ Min. Team Rating: 66
✔️ Min. Team Chemistry: 75
✔️ Number of Players in the Squad: 11



---

TOTW 14 UPGRADE
ℹ️Exchange a squad for a guaranteed 81+ TOTW 14 player [Untradeable]
🔢 1 Challenge
🔁 Repeatable
📆 From December 26 6:00 pm to December 27 12:00 am 🇬🇧, 2017
REWARDS
🎴 1 x 81+ Rated Card from the TOTW 14 (untradeable)
REQUIREMENTS
✔️ Min. Team Rating: 83
✔️ Min. Team Chemistry: 30
✔️ Players in the Squad: 11
---

DAILY FUTMAS SBC X
Celebrate FUTmas with this daily Squad Building Challenge [Rewards Tradeable]
🔢 1 Challenge
🔁 Non-Repeatable
📆 From December 26 12:00 am to December 27 12:00 am 🇬🇧, 2017
REWARDS
🎴 1 x Electrum Players Pack
REQUIREMENTS
✔️ Max 3 Players from the same League
✔️ Max 3 Players from the same Nation
✔️ Min. Team Rating: 67
✔️ Min. Team Chemistry: 100
✔️ Number of Players in the Squad: 11



---

FUTMAS SBC BUNDLE
Celebrate FUTmas with this daily Squad Building Challenge [Rewards Tradeable]
🔢 4 Challenges
🔁 Non-Repeatable
📆 From December 25 12:00 am to December 26 12:00 am 🇬🇧, 2017
GROUP REWARDS
🎴 1 x Premium Gold Pack
👕 1 x Kit

1 FUTMAS CRACKER
REQUIREMENTS
✔️ Min. 6 Players from the same League
✔️ Min. 4 Players from the same Nation
✔️ Min. Team Rating: 66
✔️ Min. Team Chemistry: 85
✔️ Number of Players in the Squad: 11
REWARDS
🎴 1 x Jumbo Premium Gold Pack


2 FUTMAS STOCKING
REQUIREMENTS
✔️ Min. 8 Gold Players
✔️ Min. Players from different Leagues: 5
✔️ Max 2 Players from the same Nation
✔️ Min. Team Chemistry: 85
✔️ Number of Players in the Squad: 11
REWARDS
🎴 1 x Jumbo Premium Gold Pack


3 FESTIVE FUTMAS FOUR
REQUIREMENTS
✔️ Min. Rare Players: 1
✔️ Exactly Gold Players
✔️ Max 3 Players from the same League
✔️ Max 3 Players from the same Nation
✔️ Min. Team Chemistry: 85
✔️ Number of Players in the Squad: 11
REWARDS
🎴 1 x Premium Gold Players Pack


4 SNOWY SIX
REQUIREMENTS
✔️ Min. Rare Players: 5
✔️ Min. Players from different Leagues: 6
✔️ Min. Players from different Nations: 6
✔️ Min. Team Rating: 77
✔️ Min. Team Chemistry: 90
✔️ Number of Players in the Squad: 11
REWARDS
🎴 1 x Mega Pack



---

DANNY ROSE
ℹ️Exchange a squad to earn a special FUTmas Danny Rose![Untradeable]
🔢 1 Challenge
🔁 Non-Repeatable
📆 From December 24 6:00 pm to December 25 6:00 pm 🇬🇧, 2017
REWARDS
🎴 1 x Danny Rose FUTMas item
REQUIREMENTS
✔️ Min. 3 Premier League Players
✔️ Min. Team of the Week + FUT Champions Reward Players: 2
✔️ Max 4 Players from the same Nation
✔️ Min. Team Rating: 84
✔️ Min. Team Chemistry: 80
✔️ Number of Players in the Squad: 11
---

FABINHO
ℹ️Exchange a squad to earn a special FUTmas Fabinho! [Untradeable]
🔢 1 Challenge
🔁 Non-Repeatable
📆 From December 24 6:00 pm to December 25 6:00 pm 🇬🇧, 2017
REWARDS
🎴 1 x Fabinho FUTMas item
REQUIREMENTS
✔️ Min. 4 France Players
✔️ Min. Team of the Week + FUT Champions Reward Players: 1
✔️ Max 6 Players from the same League
✔️ Min. Team Rating: 83
✔️ Min. Team Chemistry: 80
✔️ Number of Players in the Squad: 11
---

GINALUIGI BUFFON
ℹ️Exchange a squad to earn a special FUTmas Gianluigi Buffon! [Untradeable]
🔢 1 Challenge
🔁 Non-Repeatable
📆 From December 24 6:00 pm to December 25 6:00 pm 🇬🇧, 2017
REWARDS
🎴 1 x Gianluigi Buffon FUTMas item
REQUIREMENTS
✔️ Min. 3 Italy Players
✔️ Min. Team of the Week + FUT Champions Reward Players: 1
✔️ Min. Team Rating: 85
✔️ Min. Team Chemistry: 70
✔️ Number of Players in the Squad: 11
---
DAILY FUTMAS SBC IX
Celebrate FUTmas with this daily Squad Building Challenge [Rewards Tradeable]
🔢 1 Challenge
🔁 Non-Repeatable
📆 From December 24 12:00 am to December 25 12:00 am 🇬🇧, 2017
REWARDS
🎴 1 x Rare Gold Pack
💰 500 coins
REQUIREMENTS
✔️ Min. 4 Gold Players
✔️ Max 6 Players from the same League
✔️ Min. Players from different Nations: 2
✔️ Min. Team Chemistry: 75
✔️ Number of Players in the Squad: 11



---

LAURENT KOSCIELNY
ℹ️Exchange a squad to earn a special FUTmas Laurent Koscielny![Untradeable]
🔢 1 Challenge
🔁 Non-Repeatable
📆 From December 23 6:00 pm to December 24 6:00 pm 🇬🇧, 2017
REWARDS
🎴 1 x Laurent Koscielny FUTMas item
REQUIREMENTS
✔️ Min. 3 France Players
✔️ Min. 2 Premier League Players
✔️ Min. Team of the Week + FUT Champions Reward Players: 2
✔️ Min. Team Rating: 85
✔️ Min. Team Chemistry: 70
✔️ Number of Players in the Squad: 11
---

GEORGINIO WIJNALDUM
ℹ️Exchange a squad to earn a special FUTmas Georginio Wijnaldum! [Untradeable]
🔢 1 Challenge
🔁 Non-Repeatable
📆 From December 23 6:00 pm to December 24 6:00 pm 🇬🇧, 2017
REWARDS
🎴 1 x Georginio Wijnaldum FUTMas item
REQUIREMENTS
✔️ Min. 4 Premier League Players
✔️ Min. Team of the Week + FUT Champions Reward Players: 1
✔️ Max 6 Players from the same Nation
✔️ Min. Team Rating: 83
✔️ Min. Team Chemistry: 80
✔️ Number of Players in the Squad: 11
---

RADJA NAINGGOLAN
ℹ️Exchange a squad to earn a special FUTmas Radja Nainggolan! [Untradeable]
🔢 1 Challenge
🔁 Non-Repeatable
📆 From December 23 6:00 pm to December 24 6:00 pm 🇬🇧, 2017
REWARDS
🎴 1 x Radja Nainggolan FUTMas item
REQUIREMENTS
✔️ Min. Team of the Week + FUT Champions Reward Players: 2
✔️ Max 4 Players from the same League
✔️ Min. Team Rating: 87
✔️ Min. Team Chemistry: 60
✔️ Number of Players in the Squad: 11
---

DAILY FUTMAS SBC VIII
Celebrate FUTmas with this daily Squad Building Challenge [Rewards Tradeable]
🔢 1 Challenge
🔁 Non-Repeatable
📆 From December 23 12:00 am to December 24 12:00 am 🇬🇧, 2017
REWARDS
🎴 1 x Premium Gold Players Pack
REQUIREMENTS
✔️ Nationalities: Min 6
✔️ Leagues: Min 6
✔️ Player Level: Exactly Gold
✔️ Team Chemistry: Min 72
✔️ Players in the Squad: 11

ANDREA PIRLO
Celebrate Pirlo's career with a special Premium SBC version [Untradeable]
🔢 2 Challenges
🔁 Non-Repeatable
📆 From December 22 6:00 pm to December 29 6:00 pm 🇬🇧, 2017
GROUP REWARDS
🎴 1 x Special Pirlo Item version

1 NO PRILO…
REQUIREMENTS
✔️ Exactly 1 Players from Italy + New York City Football Club
✔️ FUTMAS Players: Exactly 1
✔️ Number of Players in the Squad: 1
REWARDS
🎴 1 x Premium Gold Pack


2 NO PARTY
REQUIREMENTS
✔️ Min. 1 Milan Players
✔️ Min. 1 Inter Players
✔️ Min. 1 Juventus Players
✔️ Min. 2 Italy Players
✔️ Min. Team Rating: 83
✔️ Min. Team Chemistry: 80
✔️ Number of Players in the Squad: 11
REWARDS
🎴 1 x Jumbo Premium Gold Pack


---

ANDREA PIRLO [LOAN]
Try out Pirlo's Premium SBC with a 5-Match Loan version [Untradeable]
🔢 1 Challenge
🔁 Non-Repeatable
📆 From December 22 6:00 pm to December 29 6:00 pm 🇬🇧, 2017
GROUP REWARDS
🎴 1 x Special Pirlo Item version (loan)
REQUIREMENTS
✔️ Exactly Gold Players
✔️ Min. Team Chemistry: 80
✔️ Number of Players in the Squad: 9
---

ANDREA PIRLO
Celebrate Pirlo's career with a special Premium SBC version [Untradeable]
🔢 2 Challenges
🔁 Non-Repeatable
📆 From December 22 6:00 pm to December 29 6:00 pm 🇬🇧, 2017
GROUP REWARDS
🎴 1 x Special Pirlo Item version

1 NO PRILO…
REQUIREMENTS
✔️ Exactly 1 Players from Italy + New York City Football Club
✔️ FUTMAS Players: Exactly 1
✔️ Number of Players in the Squad: 1
REWARDS
🎴 1 x Premium Gold Pack


2 NO PARTY
REQUIREMENTS
✔️ Min. 1 Milan Players
✔️ Min. 1 Inter Players
✔️ Min. 1 Juventus Players
✔️ Min. 2 Italy Players
✔️ Min. Team Rating: 83
✔️ Min. Team Chemistry: 80
✔️ Number of Players in the Squad: 11
REWARDS
🎴 1 x Jumbo Premium Gold Pack



---

ANDREA PIRLO [LOAN]
Try out Pirlo's Premium SBC with a 5-Match Loan version [Untradeable]
🔢 1 Challenge
🔁 Non-Repeatable
📆 From December 22 6:00 pm to December 29 6:00 pm 🇬🇧, 2017
GROUP REWARDS
🎴 1 x Special Pirlo Item version (loan)
REQUIREMENTS
✔️ Exactly Gold Players
✔️ Min. Team Chemistry: 80
✔️ Number of Players in the Squad: 9
---

JAMIE VARDY
ℹ️Exchange a squad to earn a special FUTmas Jamie Vardy![Untradeable]
🔢 1 Challenge
🔁 Non-Repeatable
📆 From December 22 6:00 pm to December 23 6:00 pm 🇬🇧, 2017
REWARDS
🎴 1 x Jamie Vardy FUTMas item
REQUIREMENTS
✔️ Max 4 Players from the same League
✔️ Max 6 Players from the same Nation
✔️ Min. Team Rating: 86
✔️ Min. Team Chemistry: 70
✔️ Number of Players in the Squad: 11
---

NABY KEITA
ℹ️Exchange a squad to earn a special FUTmas Naby Keita! [Untradeable]
🔢 1 Challenge
🔁 Non-Repeatable
📆 From December 22 6:00 pm to December 23 6:00 pm 🇬🇧, 2017
REWARDS
🎴 1 x Naby Keita FUTMas item
REQUIREMENTS
✔️ Min. 4 Bundesliga Players
✔️ Min. Team of the Week + FUT Champions Reward Players: 2
✔️ Max 4 Players from the same Nation
✔️ Min. Team Rating: 84
✔️ Min. Team Chemistry: 75
✔️ Number of Players in the Squad: 11
---
ROMAIN ALESSANDRINI
ℹ️Exchange a squad to earn a special FUTmas Romain Alessandrini! [Untradeable]
🔢 1 Challenge
🔁 Non-Repeatable
📆 From December 22 6:00 pm to December 23 6:00 pm 🇬🇧, 2017
REWARDS
🎴 1 x Romain Alessandrini FUTMas item
REQUIREMENTS
✔️ Min. 2 France Players
✔️ Min. 4 Major League Soccer Players
✔️ Min. Team Rating: 83
✔️ Min. Team Chemistry: 80
✔️ Number of Players in the Squad: 11
---

DAILY FUTMAS SBC VII
Celebrate FUTmas with this daily Squad Building Challenge [Rewards Tradeable]
🔢 1 Challenge
🔁 Non-Repeatable
📆 From December 22 12:00 am to December 23 12:00 am 🇬🇧, 2017
REWARDS
🎴 1 x 35k Mega Pack
REQUIREMENTS
✔️ Min. Rare Players: 5
✔️ Exactly Gold Players
✔️ Max 6 Players from the same League
✔️ Min. Players from different Nations: 3
✔️ Min. Team Chemistry: 90
✔️ Number of Players in the Squad: 11



---

THOMAS MEUNIER
ℹ️Exchange a squad to earn a special FUTmas Thomas Meunier![Untradeable]
🔢 1 Challenge
🔁 Non-Repeatable
📆 From December 21 6:00 pm to December 22 6:00 pm 🇬🇧, 2017
REWARDS
🎴 1 x Thomas Meunier FUTMas item
REQUIREMENTS
✔️ Req 1
✔️ Number of Players in the Squad: 11
---

TIMO WERNER
ℹ️Exchange a squad to earn a special FUTmas Timo Werner! [Untradeable]
🔢 1 Challenge
🔁 Non-Repeatable
📆 From December 21 6:00 pm to December 22 6:00 pm 🇬🇧, 2017
REWARDS
🎴 1 x Timo Werner FUTMas item
REQUIREMENTS
✔️ Min. Team of the Week + FUT Champions Reward Players: 1
✔️ Max 6 Players from the same League
✔️ Max 3 Players from the same Nation
✔️ Min. Team Rating: 85
✔️ Min. Team Chemistry: 75
✔️ Number of Players in the Squad: 11
---

ZLATAN IBRAHIMOVIC
ℹ️Exchange a squad to earn a special FUTmas Zlatan Ibrahimovic! [Untradeable]
🔢 1 Challenge
🔁 Non-Repeatable
📆 From December 21 6:00 pm to December 22 6:00 pm 🇬🇧, 2017
REWARDS
🎴 1 x Zlatan Ibrahimovic FUTMas item
REQUIREMENTS
✔️ Min. 4 Premier League Players
✔️ Min. Team of the Week + FUT Champions Reward Players: 1
✔️ Min. Team Rating: 85
✔️ Min. Team Chemistry: 70
✔️ Number of Players in the Squad: 11
---

DAILY FUTMAS SBC VI
Celebrate FUTmas with this daily Squad Building Challenge [Rewards Tradeable]
🔢 1 Challenge
🔁 Non-Repeatable
📆 From December 21 12:00 am to December 22 12:00 am 🇬🇧, 2017
REWARDS
🎴 1 x Rare Electrum Players Pack
REQUIREMENTS
✔️ Min. Rare Players: 1
✔️ Min. Players from different Leagues: 3
✔️ Max 6 Players from the same Nation
✔️ Min. Team Rating: 78
✔️ Min. Team Chemistry: 78
✔️ Number of Players in the Squad: 11



---

AHMED MUSA
ℹ️Exchange a squad to earn a special FUTmas Ahmed Musa [Untradeable]
🔢 1 Challenge
🔁 Non-Repeatable
📆 From December 20 6:00 pm to December 21 6:00 pm 🇬🇧, 2017
REWARDS
🎴 1 x Ahmed Musa FUTMas item
REQUIREMENTS
✔️ Min. Team of the Week + FUT Champions Reward Players: 1
✔️ Max 6 Players from the same League
✔️ Max 4 Players from the same Nation
✔️ Min. Team Rating: 84
✔️ Min. Team Chemistry: 75
✔️ Number of Players in the Squad: 11
---
JESSE LINGARD
ℹ️Exchange a squad to earn a special FUTmas Jesse Lingard! [Untradeable]
🔢 1 Challenge
🔁 Non-Repeatable
📆 From December 20 6:00 pm to December 21 6:00 pm 🇬🇧, 2017
REWARDS
🎴 1 x Jesse Lingard FUTMas item
REQUIREMENTS
✔️ Min. 2 England Players
✔️ Min. Team of the Week + FUT Champions Reward Players: 1
✔️Max 4 Players from the same League
✔️ Min. Team Rating: 83
✔️ Min. Team Chemistry: 80
✔️ Number of Players in the Squad: 11
---

PAULINHO
ℹ️Exchange a squad to earn a special FUTmas Paulinho! [Untradeable]
🔢 1 Challenge
🔁 Non-Repeatable
📆 From December 20 6:00 pm to December 21 6:00 pm 🇬🇧, 2017
REWARDS
🎴 1 x Paulinho FUTMas item
REQUIREMENTS
✔️ Min. 4 LaLiga Santander Players
✔️ Max 5 Players from the same League
✔️ Team Rating: 85
✔️ Min. Team Chemistry: 70
✔️ Number of Players in the Squad: 11



---

DAILY FUTMAS SBC V
Celebrate FUTmas with this daily Squad Building Challenge [Rewards Tradeable]
🔢 1 Challenge
🔁 Non-Repeatable
📆 From December 20 12:00 am to December 21 12:00 am 🇬🇧, 2017
REWARDS
🎴 1 x Jumbo Gold Pack
REQUIREMENTS
✔️ Min. 4 Gold Players
✔️ Min. Players from different Leagues: 5
✔️ Min. Players from different Nations: 4
✔️ Min. Team Chemistry: 70
✔️ Number of Players in the Squad: 11



---

ZLAKTO JUNUZOVIC
ℹ️Exchange a squad to earn a special FUTmas Zlatko Junuzović [Untradeable]
🔢 1 Challenge
🔁 Non-Repeatable
📆 From December 19 6:00 pm to December 20 6:00 pm 🇬🇧, 2017
REWARDS
🎴 1 x Zlatko Junuzović FUTMas item
REQUIREMENTS
✔️ Min. 3 Bundesliga Players
✔️ Min. Team of the Week + FUT Champions Reward Players: 1
✔️ Max 6 Players from the same Nation
✔️ Min. Team Rating: 81
✔️ Min. Team Chemistry: 80
✔️ Number of Players in the Squad: 11
---

VIRGIL VAN DIJK
ℹ️Exchange a squad to earn a special FUTmas Virgil Van Dijk! [Untradeable]
🔢 1 Challenge
🔁 Non-Repeatable
📆 From December 19 6:00 pm to December 20 6:00 pm 🇬🇧, 2017
REWARDS
🎴 1 x Virgil Van Dijk FUTMas item
REQUIREMENTS
✔️ Min. Team of the Week + FUT Champions Reward Players: 2
✔️ Max 4 Players from the same League
✔️ Max 6 Players from the same Nation
✔️ Min. Team Rating: 84
✔️ Min. Team Chemistry: 75
✔️ Number of Players in the Squad: 11
---

JORDI ALBA
ℹ️Exchange a squad to earn a special FUTmas Jordi Alba! [Untradeable]
🔢 1 Challenge
🔁 Non-Repeatable
📆 From December 19 6:00 pm to December 20 6:00 pm 🇬🇧, 2017
REWARDS
🎴 1 x Jordi Alba FUTMas item
REQUIREMENTS
✔️ Min. 2 Spain Players
✔️ Min. Team of the Week + FUT Champions Reward Players: 1
✔️ Max 4 Players from the same League
✔️ Min. Team Rating: 86
✔️ Min. Team Chemistry: 70
✔️ Number of Players in the Squad:
---

DAILY FUTMAS SBC IV
Celebrate FUTmas with this daily Squad Building Challenge [Rewards Tradeable]
🔢 1 Challenge
🔁 Non-Repeatable
📆 From December 19 12:00 am to December 20 12:00 am 🇬🇧, 2017
REWARDS
🎴 1 x Premium Gold Players Pack
REQUIREMENTS
✔️ Exactly Gold Players
✔️ Max 4 Players from the same League
✔️ Max 4 Players from the same Nation
✔️ Min. Team Chemistry: 100
✔️ Number of Players in the Squad: 11



---

SOFIANE BOUFAL
ℹ️Exchange a squad to earn a special FUTmas Sofiane Boufal [Untradeable]
🔢 1 Challenge
🔁 Non-Repeatable
📆 From December 18 6:00 pm to December 19 6:00 pm 🇬🇧, 2017
REWARDS
🎴 1 x Sofiane Boufal FUTMas item
REQUIREMENTS
✔️ Min. 4 Premier League Players
✔️ Min. Team of the Week + FUT Champions Reward Players: 1
✔️ Min. Team Rating: 82
✔️ Min. Team Chemistry: 80
✔️ Number of Players in the Squad: 11
---

LUIS MURIEL
ℹ️Exchange a squad to earn a special FUTmas Luis Muriel! [Untradeable]
🔢 1 Challenge
🔁 Non-Repeatable
📆 From December 18 6:00 pm to December 19 6:00 pm 🇬🇧, 2017
REWARDS
🎴 1 x Luis Muriel FUTMas item
REQUIREMENTS
✔️ Min. 3 LaLiga Santander Players
✔️ Min. Team of the Week + FUT Champions Reward Players: 1
✔️ Max 4 Players from the same Nation
✔️ Min. Team Rating: 84
✔️ Min. Team Chemistry: 70
✔️ Number of Players in the Squad: 11
---

ANDER HERRERA
ℹ️Exchange a squad to earn a special FUTmas Ander Herrera! [Untradeable]
🔢 1 Challenge
🔁 Non-Repeatable
📆 From December 18 6:00 pm to December 19 6:00 pm 🇬🇧, 2017
REWARDS
🎴 1 x Ander Herrera FUTMas item
REQUIREMENTS
✔️ Min. Team of the Week + FUT Champions Reward Players: 1
✔️ Min. 3 Spain Players
✔️ Min. 2 Premier League Players
✔️ Min. Team Rating: 85
✔️ Min. Team Chemistry: 70
✔️ Number of Players in the Squad:
---

DAILY FUTMAS SBC III
Celebrate FUTmas with this daily Squad Building Challenge [Rewards Tradeable]
🔢 1 Challenge
🔁 Non-Repeatable
📆 From December 18 12:00 am to December 19 12:00 am 🇬🇧, 2017
REWARDS
🎴 1 x Jumbo Gold Pack
REQUIREMENTS
✔️ Min. 4 Gold Players
✔️ Max 6 Players from the same League
✔️ Max 4 Players from the same Nation
✔️ Min. Team Chemistry: 100
✔️ Number of Players in the Squad: 11



---

HENRIKH MKHITARYAN
ℹ️Exchange a squad to earn a special FUTmas Henrikh Mkhitaryan [Untradeable]
🔢 1 Challenge
🔁 Non-Repeatable
📆 From December 17 6:00 pm to December 18 6:00 pm 🇬🇧, 2017
REWARDS
🎴 1 x Dom Henrikh Mkhitaryan FUTMas item
REQUIREMENTS
✔️ Min. 4 Premier League Players
✔️ Min. Team of the Week + FUT Champions Reward Players: 3
✔️ Max 3 Players from the same Nation
✔️ Min. Team Rating: 86
✔️ Min. Team Chemistry: 70
✔️ Number of Players in the Squad: 11
---

JULIAN DRAXLER
ℹ️Exchange a squad to earn a special FUTmas Julian Draxler! [Untradeable]
🔢 1 Challenge
🔁 Non-Repeatable
📆 From December 17 6:00 pm to December 18 6:00 pm 🇬🇧, 2017
REWARDS
🎴 1 x Julian Draxler FUTMas item
REQUIREMENTS
✔️ Min. 2 Ligue 1 Players
✔️ Min. Team of the Week + FUT Champions Reward Players: 1
✔️ Min. Players from different Nations: 6
✔️ Min. Team Rating: 83
✔️ Min. Team Chemistry: 80
✔️ Number of Players in the Squad: 11
---
DANIELE RUGANI
ℹ️Exchange a squad to earn a special FUTmas Daniele Rugani! [Untradeable]
🔢 1 Challenge
🔁 Non-Repeatable
📆 From December 17 6:00 pm to December 18 6:00 pm 🇬🇧, 2017
REWARDS
🎴 1 x Daniele Rugani FUTMas item
REQUIREMENTS
✔️ Min. Team of the Week + FUT Champions Reward Players: 1
✔️ Min. 2 Italy Players
✔️ Max Players from different Leagues: 2
✔️ Min. Team Rating: 81
✔️ Min. Team Chemistry: 80
✔️ Number of Players in the Squad: 11
---

DAILY FUTMAS SBC II
Celebrate FUTmas with this daily Squad Building Challenge [Rewards Tradeable]
🔢 1 Challenge
🔁 Non-Repeatable
📆 From December 17 12:00 am to December 18 12:00 am 🇬🇧, 2017
REWARDS
🎴 1 x 45k Prime Gold Players Pack
REQUIREMENTS
✔️ Min. Rare Players: 3
✔️ Max 6 Players from the same League
✔️ Max 4 Players from the same Nation
✔️ Min. Team Rating: 78
✔️ Min. Team Chemistry: 90
✔️ Number of Players in the Squad: 11
---

DOMENICO BERARDI
ℹ️Exchange a squad to earn a special FUTmas Domenico Berardi [Untradeable]
🔢 1 Challenge
🔁 Non-Repeatable
📆 From December 16 6:00 pm to December 17 6:00 pm 🇬🇧, 2017
REWARDS
🎴 1 x Domenico Berardi FUTMas item
REQUIREMENTS
✔️ Min. Team of the Week + FUT Champions Reward Players: 1
✔️ Min. Players from different Leagues: 6
✔️ Min. Players from different Nations: 4
✔️ Min. Team Rating: 83
✔️ Min. Team Chemistry: 80
✔️ Number of Players in the Squad: 11
---

KALIDOU KOULIBALY
ℹ️Exchange a squad to earn a special FUTmas Kalidou Koulibaly! [Untradeable]
🔢 1 Challenge
🔁 Non-Repeatable
📆 From December 16 6:00 pm to December 17 6:00 pm 🇬🇧, 2017
REWARDS
🎴 1 x Kalidou Koulibaly FUTMas item
REQUIREMENTS
✔️ Min. 1 Senegal Players
✔️ Min. 3 Calcio A Players
✔️ Min. Team of the Week + FUT Champions Reward Players: 2
✔️ Min. Team Rating: 84
✔️ Min. Team Chemistry: 75
✔️ Number of Players in the Squad: 11
---

THOMAS LEMAR
ℹ️Exchange a squad to earn a special FUTmas Thomas Lemar! [Untradeable]
🔢 1 Challenge
🔁 Non-Repeatable
📆 From December 16 6:00 pm to December 17 6:00 pm 🇬🇧, 2017
REWARDS
🎴 1 x Thomas Lemar FUTMas item
REQUIREMENTS
✔️ Min. 3 France Players
✔️ Min. Team of the Week + FUT Champions Reward Players: 1
✔️ Min. Team Rating: 84
✔️ Min. Team Chemistry: 70
✔️ Number of Players in the Squad: 11
---
DAILY FUTMAS SBC I
Celebrate FUTmas with this daily Squad Building Challenge [Rewards Tradeable]
🔢 1 Challenge
🔁 Non-Repeatable
📆 From December 16 12:00 am to December 17 12:00 am 🇬🇧, 2017
REWARDS
🎴 1 x 35k Mega Pack
REQUIREMENTS
✔️ Min. Rare Players: 5
✔️ Max 4 Players from the same League
✔️ Max 3 Players from the same Nation
✔️ Min. Team Rating: 77
✔️ Min. Team Chemistry: 100
✔️ Number of Players in the Squad: 11
---

CÉSAR AZPILICUETA
ℹ️Exchange a squad to earn a special FUTmas César Azpilicueta! [Untradeable]
🔢 1 Challenge
🔁 Non-Repeatable
📆 From December 16 6:00 pm to December 17 6:00 pm 🇬🇧, 2017
REWARDS
🎴 1 x César Azpilicueta FUTMas item
REQUIREMENTS
✔️ Min. 2 Premier League Players
✔️ Min. Team of the Week + FUT Champions Reward Players: 1
✔️ Min. 2 Spain Players
✔️ Min. Team Rating: 86
✔️ Min. Team Chemistry: 70
✔️ Number of Players in the Squad: 11
---

SERGE GNARBY
ℹ️Exchange a squad to earn a special FUTmas Serge Gnabry! [Untradeable]
🔢 1 Challenge
🔁 Non-Repeatable
📆 From December 16 6:00 pm to December 17 6:00 pm 🇬🇧, 2017
REWARDS
🎴 1 x Serge Gnarby FUTMas item
REQUIREMENTS
✔️ Min. 2 Germany Players
✔️ Min. Team of the Week + FUT Champions Reward Players: 1
✔️ Max 6 Players from the same League
✔️ Min. Team Rating: 81
✔️ Min. Team Chemistry: 80
✔️ Number of Players in the Squad: 11
---

MICHAIL ANTONIO
ℹ️Exchange a squad to earn a special FUTmas Michail Antonio! [Untradeable]
🔢 1 Challenge
🔁 Non-Repeatable
📆 From December 16 6:00 pm to December 17 6:00 pm 🇬🇧, 2017
REWARDS
🎴 1 x Michail Antonio FUTMas item
REQUIREMENTS
✔️ Min. 3 Premier League Players
✔️ Min. Team of the Week + FUT Champions Reward Players: 1
✔️ Max 4 Players from the same Nation
✔️ Min. Team Rating: 84
✔️ Min. Team Chemistry: 80
✔️ Number of Players in the Squad: 11
---
MAJOR LEAGUE SOCCER MVP
ℹ️ Earn the MLS MVP, Diego Valeri! [Untradeable]
🔢 1 Challenge
🔁 Non-Repeatable
📆 From December 4 to December 11, 2017
GROUP REWARDS
🎴 1 x Diego Valeri Award Winner Item (untradeable)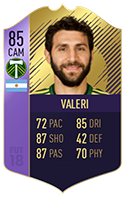 1 MLS MVP
REQUIREMENTS
✔️ Min. 6 Major League Soccer Players
✔️ Min. Team of the Week Players: 1
✔️ Min. Players from different Nations: 5
✔️ Min. Team Rating: 76
✔️ Min. Team Chemistry: 90
✔️ Number of Players in the Squad: 10
---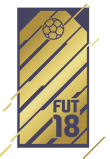 FLASH SBC X
ℹ️Be quick about completing this challenge before time runs out! [Tradeable Rewards]
🔢 1 Challenge
🔁 Non-Repeatable
📆 From November 27 6:30 am to November 27 7:30 am 🇬🇧, 2017
REWARDS
🎴 1 x Gold Players pack
REQUIREMENTS
✔️ Same League Count: Max 4
✔️ Nationalities: Min 6
✔️ Gold Players: Min 8
✔️ Team Chemistry: Min 70
✔️ Players in the Squad: 11
---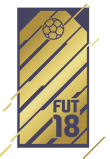 FLASH SBC IX
ℹ️Be quick about completing this challenge before time runs out! [Tradeable Rewards]
🔢 1 Challenge
🔁 Non-Repeatable
📆 From November 27 4:30 am to November 27 6:30 am 🇬🇧, 2017
REWARDS
🎴 1 x Small Prime Gold Players pack
REQUIREMENTS
✔️ Same League Count: Max 6
✔️ Nationalities: Min 4
✔️ Squad Rating: Min 66
✔️ Team Chemistry: Min 80
✔️ Players in the Squad: 11
---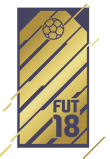 FLASH SBC VIII
ℹ️Be quick about completing this challenge before time runs out! [Tradeable Rewards]
🔢 1 Challenge
🔁 Non-Repeatable
📆 From November 27 2:30 am to November 27 4:30 am 🇬🇧, 2017
REWARDS
💰 500 coins
🎴 1 x Jumbo Premium Gold pack
REQUIREMENTS
✔️ Same League Count: Max 6
✔️ Same Nation Count: Max 6
✔️ Squad Rating: Min 77
✔️ Team Chemistry: Min 90
✔️ Players in the Squad: 11
---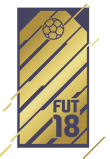 FLASH SBC VII
ℹ️Be quick about completing this challenge before time runs out! [Tradeable Rewards]
🔢 1 Challenge
🔁 Non-Repeatable
📆 From November 27 12:30 am to November 27 2:30 am 🇬🇧, 2017
REWARDS
🎴 1 x Rare Electrum Players pack
REQUIREMENTS
✔️ Same League Count: Max 4
✔️ Same Nation Count: Max 3
✔️ Rare Players: Min 2
✔️ Squad Rating: Min 78
✔️ Team Chemistry: Min 95
✔️ Players in the Squad: 11
---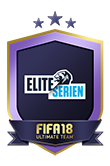 ELITESERIEN POTY
ℹ️ Earn the Eliteserien Player of the Year, Tore Reginiussen! [Untradeable]
🔢 1 Challenge
🔁 Non-Repeatable
📆 From November 27 to December 4, 2017
GROUP REWARDS
🎴 1 x Tore Reginiussen Award Winner Item (untradeable)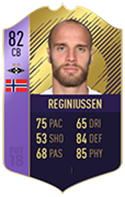 1 ELITESERIEN POTY
REQUIREMENTS
✔️ Players from Eliteserien: Min 4
✔️ IF Players: Min 1
✔️ Leagues: Max 2
✔️ Squad Rating: Min 73
✔️ Team Chemistry: Min 90
✔️ Players in the Squad: 10
---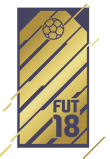 FLASH SBC VI
ℹ️Be quick about completing this challenge before time runs out! [Tradeable Rewards]
🔢 1 Challenge
🔁 Non-Repeatable
📆 From November 26 10:30 pm to November 26 11:30 pm 🇬🇧, 2017
REWARDS
🎴 1 x Small Prime Gold Players pack
REQUIREMENTS
✔️ Same Nation Count: Max 4
✔️ Leagues: Min 2
✔️ Squad Rating: Min 66
✔️ Team Chemistry: Min 100
✔️ Players in the Squad: 11
---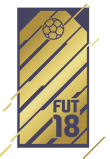 FLASH SBC V
ℹ️Be quick about completing this challenge before time runs out! [Tradeable Rewards]
🔢 1 Challenge
🔁 Non-Repeatable
📆 From November 26 9:30 pm to November 26 10:30 pm 🇬🇧, 2017
REWARDS
🎴 1 x Jumbo Gold pack
REQUIREMENTS
✔️ Same League Count: Max 4
✔️ Nationalities: Min 2
✔️ Gold Players: Min 4
✔️ Team Chemistry: Min 90
✔️ Players in the Squad: 11
---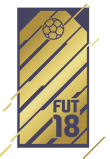 FLASH SBC IV
ℹ️Be quick about completing this challenge before time runs out! [Tradeable Rewards]
🔢 1 Challenge
🔁 Non-Repeatable
📆 From November 26 8:30 pm to November 26 9:30 pm 🇬🇧, 2017
REWARDS
🎴 1 x Premium Gold pack
REQUIREMENTS
✔️ Same League Count: Max 2
✔️ Rare Players: Min 4
✔️ Team Chemistry: Min 65
✔️ Players in the Squad: 11
---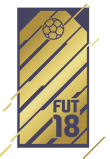 FLASH SBC III
ℹ️Be quick about completing this challenge before time runs out! [Tradeable Rewards]
🔢 1 Challenge
🔁 Non-Repeatable
📆 From November 26 7:30 pm to November 26 8:30 pm 🇬🇧, 2017
REWARDS
🎴 1 x Prime Gold Players pack
REQUIREMENTS
✔️ Same Nation Count: Max 2
✔️ Leagues: Min 6
✔️ Rare Players: Min 3
✔️ Player Level: Exactly Gold
✔️ Team Chemistry: Min 85
✔️ Players in the Squad: 11
---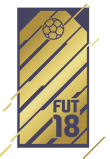 FLASH PLAYER SBC I
ℹ️Complete this flash challenge to earn a TOTW Nicola Sansone [Untradeable]
🔢 1 Challenge
🔁 Non-Repeatable
📆 From November 26 6:30 pm to November 26 7:30 pm 🇬🇧, 2017
REWARDS
🎴 1 x Nicola Sansone TOTW item (untradeable)
REQUIREMENTS
✔️ Players from Italy: Min 1
✔️ layers from LaLiga Santander: Min 1
✔️ Same League Count: Max 3
✔️ Player Level: Exactly Gold
✔️ Rare Players: Min 5
✔️ Team Chemistry: Min 95
✔️ Players in the Squad: 11
---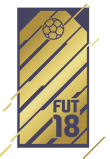 FLASH SBC II
ℹ️Be quick about completing this challenge before time runs out! [Tradeable Rewards]
🔢 1 Challenge
🔁 Non-Repeatable
📆 From November 26 4:30 pm to November 26 6:30 pm 🇬🇧, 2017
REWARDS
🎴 1 x Gold Players pack
REQUIREMENTS
✔️ Same Nation Count: Max 3
✔️ Leagues: Min 6
✔️ Squad Rating: Min 77
✔️ Team Chemistry: Min 65
✔️ Players in the Squad: 11
---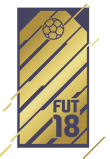 FLASH SBC I
ℹ️Be quick about completing this challenge before time runs out! [Tradeable Rewards]
🔢 1 Challenge
🔁 Non-Repeatable
📆 From November 26 2:30 pm to November 26 4:30 pm 🇬🇧, 2017
REWARDS
💰 500 coins
🎴 1 x Prime Electrum Players pack
REQUIREMENTS
✔️ Same Nation Count: Max 4
✔️ Leagues: Min 5
✔️ Rare Players: Min 1
✔️ Squad Rating: Min 76
✔️ Team Chemistry: Min 70
✔️ Players in the Squad: 11
---

TOTW 10 UPGRADE
ℹ️Exchange a squad for a guaranteed 81+ TOTW 10 player [Untradeable]
🔢 1 Challenge
🔁 Repeatable
📆 From November 25 6:00 pm to November 29 12:00 am 🇬🇧, 2017
REWARDS
🎴 1 x 81+ Rated Card from the TOTW 10 (untradeable)
Guaranteed one of the following TOTW players
Eden Hazard 91
Arturo Vidal 88
Paul Pogba 88
Shkodran Mustafi 87
Radja Nainggolan 87
Mauro Icardi 87
Lorenzo Insigne 86
Javier Pastore 85
Raffael 84
Dante 84
Max Kruse 84
Neto 83
Ron-Robert Zieler 82
Yunus Mallı 82
Emmanuel Adebayor 82
Gonzalo Castro 81
Matthijs de Ligt 81
Callum Wilson 81
REQUIREMENTS
✔️ Min. Team Rating: 83
✔️ Min. Team Chemistry: 30
✔️ Players in the Squad: 11
---

TRADEABLE TOTW UPGRADE
ℹ️Exchange a squad for a Tradeable 81+ TOTW Pack. Open now or save for later!
🔢 1 Challenge
🔁 Repeatable
📆 From November 25 6:00 pm to November 29 12:00 am 🇬🇧, 2017
REWARDS
🎴 1 x 81+ Rated Card from the active TOTW when the pack is opened
REQUIREMENTS
✔️ Squad Rating: Min 83
✔️ IF Players: Min 2
✔️ Team Chemistry: Min 30
✔️ Players in the Squad: 11
---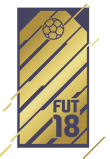 FLASH SBC XII
ℹ️Be quick about completing this challenge before time runs out! [Tradeable Rewards]
🔢 1 Challenge
🔁 Non-Repeatable
📆 From November 24 12:30 pm to November 24 2:30 pm 🇬🇧, 2017
REWARDS
🎴 1 x Small Rare Mixed Players pack
REQUIREMENTS
✔️ Same League Count: Max 4
✔️ Same Nation Count: Max 6
✔️ Squad Rating Min 66
✔️ Team Chemistry: Min 75
✔️ Players in the Squad: 11
---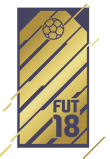 FLASH SBC XI
ℹ️Be quick about completing this challenge before time runs out! [Tradeable Rewards]
🔢 1 Challenge
🔁 Non-Repeatable
📆 From November 24 10:30 am to November 24 12:30 pm 🇬🇧, 2017
REWARDS
🎴 1 x Small Gold Players pack
REQUIREMENTS
✔️ Same League Count: Max 6
✔️ Same Nation Count: Max 4
✔️ Squad Rating Min 67
✔️ Team Chemistry: Min 90
✔️ Players in the Squad: 11
---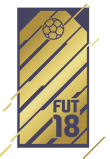 FLASH SBC X
ℹ️Be quick about completing this challenge before time runs out! [Tradeable Rewards]
🔢 1 Challenge
🔁 Non-Repeatable
📆 From November 24 8:30 am to November 24 10:30 am 🇬🇧, 2017
REWARDS
🎴 1 x Rare Gold pack
REQUIREMENTS
✔️ Same League Count: Max 6
✔️ Nationalities: Min 3
✔️ Gold Players: Min 4
✔️ Team Chemistry: Min 100
✔️ Players in the Squad: 11
---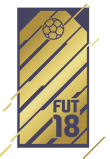 FLASH SBC IX
ℹ️Be quick about completing this challenge before time runs out! [Tradeable Rewards]
🔢 1 Challenge
🔁 Non-Repeatable
📆 From November 24 6:30 am to November 24 8:30 am 🇬🇧, 2017
REWARDS
🎴 1 x Electrum Players pack
REQUIREMENTS
✔️ Same League Count: Max 3
✔️ Nationalities: Min 3
✔️ Gold Players: Min 4
✔️ Team Chemistry: Min 80
✔️ Players in the Squad: 11
---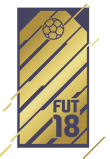 FLASH SBC VIII
ℹ️Be quick about completing this challenge before time runs out! [Tradeable Rewards]
🔢 1 Challenge
🔁 Non-Repeatable
📆 From November 24 4:30 am to November 24 6:30 am 🇬🇧, 2017
REWARDS
🎴 1 x Jumbo Gold pack
REQUIREMENTS
✔️ Same League Count: Max 3
✔️ Same nation Count: Max 6
✔️ Gold Players: Min 3
✔️ Team Chemistry: Min 90
✔️ Players in the Squad: 11
---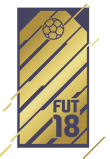 FLASH PLAYER SBC II
Complete this flash challenge to earn a TOTW Adem Ljajić [Untradeable]
🔢 1 Challenge
🔁 Non-Repeatable
📆 From November 24 2:30 am to November 24 4:30 am 🇬🇧, 2017
REWARDS
🎴 1 x Ljajic TOTW item (untradeable)
REQUIREMENTS
✔️ Players from Serbia: Min 1
✔️ Players from Calcio A: Min 1
✔️ Same League Count: Max 4
✔️ Same Nation Count: Max 4
✔️ Squad Rating: Min 80
✔️ Team Chemistry: Min 95
✔️ Players in the Squad: 11
---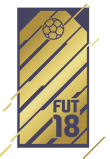 FLASH SBC VII
ℹ️Be quick about completing this challenge before time runs out! [Tradeable Rewards]
🔢 1 Challenge
🔁 Non-Repeatable
📆 From November 24 12:30 am to November 24 2:30 am 🇬🇧, 2017
REWARDS
🎴 1 x Premium Gold Players pack
REQUIREMENTS
✔️ Leagues: Min 5
✔️ Nationalities: Min 5
✔️ Player Level: Exactly Gold
✔️ Team Chemistry: Min 65
✔️ Players in the Squad: 11
---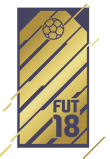 FLASH SBC VI
ℹ️Be quick about completing this challenge before time runs out! [Tradeable Rewards]
🔢 1 Challenge
🔁 Non-Repeatable
📆 From November 23 10:30 pm to November 24 12:30 am 🇬🇧, 2017
REWARDS
🎴 1 x Premium Electrum Players pack
REQUIREMENTS
✔️ Leagues: Min 5
✔️ Nationalities: Min 11
✔️ Gold Players: Min 5
✔️ Team Chemistry: Min 80
✔️ Players in the Squad: 11
---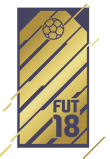 FLASH SBC V
ℹ️Be quick about completing this challenge before time runs out! [Tradeable Rewards]
🔢 1 Challenge
🔁 Non-Repeatable
📆 From November 23 8:30 am to November 23 10:30 am 🇬🇧, 2017
REWARDS
🎴 1 x Mega pack
REQUIREMENTS
✔️ Same League Count: Max 2
✔️ Nationalities: Min 3
✔️ Rare Players: Min 3
✔️ Squad Rating: Min 79
✔️ Team Chemistry: Min 70
✔️ Players in the Squad: 11
---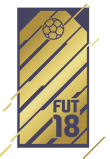 FLASH SBC IV
ℹ️Be quick about completing this challenge before time runs out! [Tradeable Rewards]
🔢 1 Challenge
🔁 Non-Repeatable
📆 From November 23 7:30 pm to November 23 8:30 am 🇬🇧, 2017
REWARDS
💰 500 coins
🎴 1 x Premium Gold Players pack
REQUIREMENTS
✔️ Nationalities: Min 4
✔️ Leagues: Min 4
✔️ Rare Players: Min 1
✔️ Player Level: Exactly Gold
✔️ Team Chemistry: Min 75
✔️ Players in the Squad: 11
---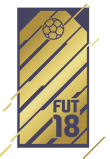 FLASH PLAYER SBC I
ℹ️Complete this flash challenge to earn a TOTW Ashley Young [Untradeable]
🔢 1 Challenge
🔁 Non-Repeatable
📆 From November 23 6:30 pm to November 23 7:30 pm 🇬🇧, 2017
REWARDS
🎴 1 x Ashley Young TOTW item (untradeable)
REQUIREMENTS
✔️ Players from England: Min 1
✔️ Players from Premier League: Min 1
✔️ Same League Count: Max 6
✔️ Squad Rating: Min 80
✔️ Team Chemistry: Min 90
✔️ Players in the Squad: 11
---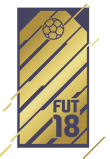 FLASH SBC III
ℹ️Be quick about completing this challenge before time runs out! [Tradeable Rewards]
🔢 1 Challenge
🔁 Non-Repeatable
📆 From November 23 6:30 pm to November 23 7:30 pm 🇬🇧, 2017
REWARDS
🎴 1 x Gold Players pack
REQUIREMENTS
✔️ Same League Count: Max 4
✔️ Nationalities: Min 5
✔️ Player Level: Exactly Gold
✔️ Team Chemistry: Min 70
✔️ Players in the Squad: 11
---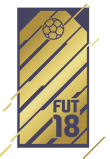 FLASH SBC II
ℹ️Be quick about completing this challenge before time runs out! [Tradeable Rewards]
🔢 1 Challenge
🔁 Non-Repeatable
📆 From November 23 4:30 pm to November 23 6:30 pm 🇬🇧, 2017
REWARDS
🎴 1 x Rare Gold pack
REQUIREMENTS
✔️ Same Nation Count: Max 4
✔️ Same League Count: Max 6
✔️ Gold Players: Min 5
✔️ Team Chemistry: Min 77
✔️ Players in the Squad: 11
---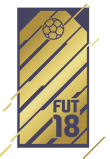 FLASH SBC I
ℹ️Be quick about completing this challenge before time runs out! [Tradeable Rewards]
🔢 1 Challenge
🔁 Non-Repeatable
📆 From November 23 2:30 pm to November 23 4:30 pm 🇬🇧, 2017
REWARDS
💰 500 coins
🎴 1 x Small Rare Gold Players pack
REQUIREMENTS
✔️ Same League Count: Max 4
✔️ Leagues: Min 4
✔️ Nationalities: Min 4
✔️ Squad Rating: Min 77
✔️ Team Chemistry: Min 70
✔️ Players in the Squad: 11
---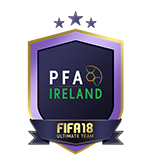 PFAI PLAYER OF THE YEAR
ℹ️ Earn the PFAI Player of the Year, Sean Maguire! [Untradeable]
🔢 1 Challenge
🔁 Non-Repeatable
📆 From November 19 to November 26, 2017
GROUP REWARDS
🎴 1 x Sean Maguire Award Winner Item (untradeable)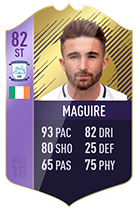 1 PFAI PLAYER OF THE YEAR
REQUIREMENTS
✔️ Min. 3 SSE Airtricity League + EFL Championship Players
✔️ Min. Team of the Week Players: 1
✔️ Min. Players from different Leagues: 2
✔️ Min. Team Rating: 70
✔️ Min. Team Chemistry: 90
✔️ Number of Players in the Squad: 9
---

NATION PAIRS
ℹ️ Exchange a squad using pairs of national teammates for a reward [Tradeable]
🔢 1 Challenge
🔁 Non-Repeatable
📆 From November 16 to November 17, 2017
GROUP REWARDS
🎴 1 x Jumbo Premium Gold Pack
1 NATION PAIRS
REQUIREMENTS
✔️ Min. 6 Gold Players
✔️ Min. Players from different Leagues: 4
✔️ Exactly 2 Players from the same Nation
✔️ Min. Team Chemistry: 70
✔️ Number of Players in the Squad: 10
---

A GAME OF NATIONS
ℹ️ Exchange a squad with exactly 11 Nations [Reward Tradeable]
🔢 1 Challenge
🔁 Non-Repeatable
📆 From November 15 to November 16, 2017
GROUP REWARDS
🎴 1 x Prime Gold Players Pack
1 A GAME OF NATIONS
REQUIREMENTS
✔️ Nationalities: Exactly 11
✔️ Min. Rare Players: 3
✔️ Min. Team Rating: 78
✔️ Min. Team Chemistry: 85
✔️ Number of Players in the Squad: 11
---

INTERNATIONAL COMPETITION
ℹ️ Exchange a squad featuring the storied Argentina v Brazil rivalry [Tradeable Reward]
🔢 1 Challenge
🔁 Non-Repeatable
📆 From November 14 to November 15, 2017
GROUP REWARDS
🎴 1 x Premium Gold Players Pack
1 ARGENTINA V BRAZIL
REQUIREMENTS
✔️ Min. Players from Brazil: 2
✔️ Min. Players from Argentina: 2
✔️ Min. Leagues: 3
✔️ Min. Team Rating: 85
✔️ Min. Team Chemistry: 85
✔️ Number of Players in the Squad: 11
---

INTERNATIONAL COMPETITION
ℹ️ Exchange a squad using exactly two nations for a reward [Tradeable]
🔢 1 Challenge
🔁 Non-Repeatable
📆 From November 13 to November 14, 2017
GROUP REWARDS
🎴 1 x Premium Electrum Players Pack
1 INTERNATIONAL COMPETITION
REQUIREMENTS
✔️ Nationalities: Exactly 2
✔️ Min. Leagues: 3
✔️ Max. Same League Count: 6
✔️ Min. Gold Players: 5
✔️ Min. Team Chemistry: 90
✔️ Number of Players in the Squad: 11
---

GERMANY V FRANCE
ℹ️ Exchange a squad featuring the upcoming Germany v France friendly [Tradeable Reward]
🔢 1 Challenge
🔁 Non-Repeatable
📆 From November 12 to November 13, 2017
GROUP REWARDS
🎴 1 x Jumbo Premium Gold Pack
1 GERMANY V FRANCE
REQUIREMENTS
✔️ Min. Players from Germany: 2
✔️ Min. Players from France: 2
✔️ Max. Same League Count: 4
✔️ Min. Gold Players: 7
✔️ Min. Team Chemistry: 85
✔️ Number of Players in the Squad: 11
---

NATIONAL SQUAD
ℹ️ Exchange a squad using one Nation for a reward [Tradeable]
🔢 1 Challenge
🔁 Non-Repeatable
📆 From November 11 to November 12, 2017
GROUP REWARDS
🎴 1 x Gold Players Pack
1 NATIONAL SQUAD
REQUIREMENTS
✔️ Nationalities: Exactly 1
✔️ Max. Same League Count: 6
✔️ Min. Team Rating: 74
✔️ Min. Team Chemistry: 95
✔️ Number of Players in the Squad: 11
---

JONATHAN VIERA RAMOS
ℹ️ Exchange a squad featuring Viera's league and nation to earn Path to Glory Viera
🔢 1 Challenge
🔁 Non-Repeatable
📆 From November 10 to November 17, 2017
GROUP REWARDS
🎴 1 x Jonathan Viera Ramos Path to Glory Item (untradeable)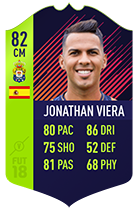 1 JONATHAN VIERA RAMOS
REQUIREMENTS
✔️ Min. 1 Spain Players
✔️ Min. 1 LaLiga Santander Players
✔️ Min. Team Rating: 82
✔️ Min. Team Chemistry: 80
✔️ Number of Players in the Squad: 11
---

MARIO GÓMEZ
ℹ️ Exchange a squad featuring Gómez's league and nation to earn Path to Glory Gómez
🔢 1 Challenge
🔁 Non-Repeatable
📆 From November 10 to November 17, 2017
GROUP REWARDS
🎴 1 x Mario Gómez Path to Glory Item (untradeable)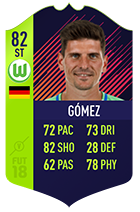 1 MARIO GÓMEZ
REQUIREMENTS
✔️ Min. 1 Germany Players
✔️ Min. 1 Bundesliga Players
✔️ Min. Team Rating: 82
✔️ Min. Team Chemistry: 80
✔️ Number of Players in the Squad: 11
REWARDS
No Rewards
---

JERMAIN DEFOE
ℹ️ Exchange a squad featuring Defoe's league and nation to earn Path to Glory Defoe
🔢 1 Challenge
🔁 Non-Repeatable
📆 From November 10 to November 17, 2017
GROUP REWARDS
🎴 1 x Jermain Defoe Path to Glory Item (untradeable)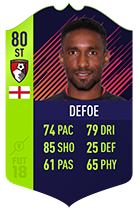 1 JERMAIN DEFOE
REQUIREMENTS
✔️ Min. 1 Premier League Players
✔️ Min. 1 England Players
✔️ Min. Team Rating: 82
✔️ Min. Team Chemistry: 80
✔️ Number of Players in the Squad: 11
---

EMILIANO RIGONI
ℹ️ Exchange a squad featuring Rigoni's league and nation to earn Path to Glory Rigoni
🔢 1 Challenge
🔁 Non-Repeatable
📆 From November 10 to November 17, 2017
GROUP REWARDS
🎴 1 x Emiliano Rigoni Path to Glory Item (untradeable)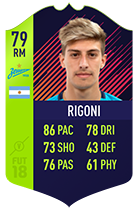 1 EMILIANO RIGONI
REQUIREMENTS
✔️ Min. 1 Argentina Players
✔️ Min. 1 Sogaz Russian Football Championship Players
✔️ Min. Team Rating: 82
✔️ Min. Team Chemistry: 80
✔️ Number of Players in the Squad: 11
---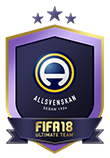 ALLSVENSKANS MVP
ℹ️ Earn the Allsvenskans Most Valuable Player of the year, Anders Christiansen! [Untradeable]
🔢 1 Challenge
🔁 Non-Repeatable
📆 From November 7 to November 15, 2017
GROUP REWARDS
🎴 1 x Anders Christiansen Award Winner Item (untradeable)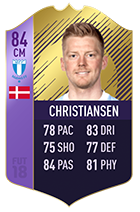 1 ALLSVENSKANS MVP
REQUIREMENTS
✔️ Min. 4 Allsvenskan Players
✔️ Min. Team of the Week Players: 1
✔️ Max Players from different Leagues: 2
✔️ Min. Team Rating: 75
✔️ Min. Team Chemistry: 90
✔️ Number of Players in the Squad: 10
---

THE RETURN OF ULTIMATE SCREAM
ℹ️ It's baaaaaaack! Exchange a squad for an Ultimate Scream player [Untradeable]
🔢 1 Challenge
🔁 Non-Repeatable
📆 From October 30 to November 1, 2017
GROUP REWARDS
🎴 1 x Ultimate Scream Player
1 THE RETURN OF ULTIMATE SCREAM
REQUIREMENTS
✔️ Max. Same Nation Count: 4
✔️ Min. Squad Rating: 83
✔️ Min. Team Chemistry: 70
✔️ Number of Players in the Squad: 11
---

SILENT AS THE GRAVE
ℹ️ Don't get too spooked solving this gravestone-shaped challenge [Tradeable Rewards]
🔢 1 Challenge
🔁 Non-Repeatable
📆 From October 26 to October 28, 2017
1 SILENT AS THE GRAVE
REQUIREMENTS
✔️ Max. Same League Count: 2
✔️ Max. Same Nation Count: 4
✔️ Min. Gold Players: 8
✔️ Rare Players: 3
✔️ Min. Team Chemistry: 80
✔️ Number of Players in the Squad: 10
---

COVEN OF WITCHES
ℹ️ Avoid the coven's vile magic to complete this challenge and earn a reward [Tradeable]
🔢 1 Challenge
🔁 Non-Repeatable
📆 From October 26 to October 28, 2017
GROUP REWARDS
🎴 1 x Jumbo Gold Pack
1 COVEN OF WITCHES
REQUIREMENTS
✔️ Max. Same League Count: 3
✔️ Max. Same Nation Count: 3
✔️ Min. Gold Players: 3
✔️ Rare Players: 3
✔️ Min. Team Chemistry: 75
✔️ Number of Players in the Squad: 8
---

ULTIMATE SCREAM
ℹ️ Exchange a squad (spooky or otherwise) for an Ultimate Scream player [Untradeable]
🔢 1 Challenge
🔁 Non-Repeatable
📆 From October 23 to October 25, 2017
GROUP REWARDS
🎴 1 x Ultimate Scream Player
1 ULTIMATE SCREAM
REQUIREMENTS
✔️ Max. Same League Count: 4
✔️ Min. Team Overall Rating: 83
✔️ Min. Team Chemistry: 90
✔️ Number of Players in the Squad: 11
---

LOST IN THE LABYRINTH
ℹ️ Outwit the Minotaurs to escape the Labyrinth and complete this challenge [Rewards Tradeable]
🔢 1 Challenge
🔁 Non-Repeatable
📆 From October 22 to October 24, 2017
GROUP REWARDS
🎴 1 x Rare Gold Pack
1 LOST IN THE LABYRINTH
REQUIREMENTS
✔️ Max. Same League Count: 2
✔️ Max. Same Nation Count: 2
✔️ Min. Gold Players: 3
✔️ Min. Team Chemistry: 75
✔️ Number of Players in the Squad: 8
---

TERROR FROM THE DEEP
ℹ️ Horrors rise from the Ocean depths! Exchange a sea-faring squad for a reward [Tradeable]
🔢 1 Challenge
🔁 Non-Repeatable
📆 From October 22 to October 24, 2017
GROUP REWARDS
🎴 1 x Electrum Players Pack
1 TERROR FROM THE DEEP
REQUIREMENTS
✔️ Min. Players from Plymouth + FC Hansa Rostock: 1
✔️ Max. Same League Count: 2
✔️ Max. Same Nation Count: 2
✔️ Min. Gold Players: 4
✔️ Min. Team Chemistry: 70
✔️ Number of Players in the Squad: 7
---

THE WEREWOLF'S CURSE
ℹ️ Beware the full moon! Exchange this wolf-flanked silver squad for a reward [Tradeable]
🔢 1 Challenge
🔁 Non-Repeatable
📆 From October 21 to October 23, 2017
GROUP REWARDS
🎴 1 x Two Rare Gold Players Pack
1 THE WEREWOLF'S CURSE
REQUIREMENTS
✔️ Max. Same League Count: 3
✔️ Max. Same Nation Count: 3
✔️ Player Level: Exactly Silver
✔️ Min. Rare Players: 1
✔️ Min. Team Chemistry: 80
✔️ Number of Players in the Squad: 7

SPIDER'S WEB
ℹ️ Unravel the Spider's Web challenge before it's too late! [Rewards Tradeable]
🔢 1 Challenge
🔁 Non-Repeatable
📆 From October 21 to October 23, 2017
GROUP REWARDS
🎴 1 x Jumbo Premium Gold Pack
1 SPIDER'S WEB
REQUIREMENTS
✔️ Max. Same League Count: 4
✔️ Min. Nationalities: 5
✔️ Min. Clubs: Min 4
✔️ Min. Gold Players: 8
✔️ Min. Team Chemistry: 81
✔️ Number of Players in the Squad: 9
---

DRACULA'S 11
ℹ️ Embrace the Night! Exchange a squad featuring a swarm of bats for a reward [Tradeable]
🔢 1 Challenge
🔁 Non-Repeatable
📆 From October 20 to October 22, 2017
GROUP REWARDS
🎴 1 x Premium Gold Players Pack
1 DRACULA'S 11
REQUIREMENTS
✔️ Min. 2 Valencia CF Players
✔️ Min. 2 Levante UD + Albacete Bpie Players
✔️ Min. Team Rating: 76
✔️ Min. Team Chemistry: 90
✔️ Number of Players in the Squad: 11
---

FC KOREA
ℹ️Complete this Challenge featuring Korean players to earn the Korea kit [Untradeable]
🔢 1 Challenge
🔁 Non-Repeatable
📆 From October 11 to October 18, 2017
GROUP REWARDS
🎴 1 x Premium Silver Pack
👕 Korea Kit

1 FC KOREA
REQUIREMENTS
✔️ Min. 5 Korea Republic Players
✔️ Min. Players from different Leagues: 5
✔️ Min. Team Chemistry: 95
✔️ Number of Players in the Squad: 11



---

FC JAPAN
ℹ️Complete this Challenge featuring Japanese players to earn the JAPAN 2 kit [Untradeable]
🔢 1 Challenge
🔁 Non-Repeatable
📆 From October 11 to October 18, 2017
GROUP REWARDS
🎴 1 x Premium Silver Pack
👕 Japan Kit

1 FC JAPAN
REQUIREMENTS
✔️ Min. 4 Japan Players
✔️ Min. Players from different Clubs: 9
✔️ Min. Team Chemistry: 95
✔️ Number of Players in the Squad: 11



---

FC AUSTRALIA
ℹ️Complete this Challenge featuring Australian players to earn the Australia kit [Untradeable]
🔢 1 Challenge
🔁 Non-Repeatable
📆 From October 11 to October 18, 2017
GROUP REWARDS
🎴 1 x Premium Silver Pack
👕 Australia Kit

1 FC AUSTRALIA
REQUIREMENTS
✔️ Min. 5 Australia Players
✔️ Max 4 Players from the same League
✔️ Min. Team Chemistry: 95
✔️ Number of Players in the Squad: 11
---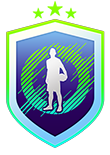 HOME LEAGUE HEROES
ℹ️Complete this Challenge featuring players playing in their domestic League. [Tradeable Reward]
🔢 1 Challenge
🔁 Non-Repeatable
📆 From October 4 to October 8, 2017
GROUP REWARDS
🎴 1 x Premium Gold Players Pack

1 HOME LEAGUE HEROES
REQUIREMENTS
✔️ Exactly Gold Players
✔️ Min. 2 Players from England + Premier League
✔️ Min. 2 Players from Spain + LaLiga Santander
✔️ Min. 2 Players from Germany + Bundesliga
✔️ Min. Players from different Nations: 5
✔️ Min. Team Chemistry: 95
✔️ Number of Players in the Squad: 11



---

NEYMAR
ℹ️ Neymar has moved to a new club! Exchange these squads for rewards. [Tradeable]
🔢 2 Challenges
🔁 Non-Repeatable
📆 From September 29 to October 9, 2017
GROUP REWARDS
🎴 1 x Premium Electrum Players Pack

1 FROM BARCELONA
REQUIREMENTS
✔️ Max Players from different Leagues: 4
✔️ Min. Team Rating: 74
✔️ Min. Team Chemistry: 90
✔️ Number of Players in the Squad: 10
REWARDS
🎴 1 x Two Rare Gold Players Pack


2 TO PARIS
REQUIREMENTS
✔️ Max Players from different Nations: 2
✔️ Min. Team Rating: 78
✔️ Min. Team Chemistry: 90
✔️ Number of Players in the Squad: 10
REWARDS
🎴 1 x Jumbo Premium Gold Pack



---

KEITA BALDÉ DIAO
ℹ️ Keita Baldé has moved to a new club! Exchange these squads for rewards. [Tradeable]
🔢 2 Challenges
🔁 Non-Repeatable
📆 From September 29 to October 7, 2017
GROUP REWARDS
🎴 1 x All Players Pack

1 FROM ROME
REQUIREMENTS
✔️ Max Players from different Leagues: 3
✔️ Min. Team Rating: 72
✔️ Min. Team Chemistry: 90
✔️ Number of Players in the Squad: 10
REWARDS
🎴 1 x Jumbo Gold Pack


2 TO MONACO
REQUIREMENTS
✔️ Max Players from different Nations: 4
✔️ Min. Team Rating: 76
✔️ Min. Team Chemistry: 90
✔️ Number of Players in the Squad: 10
REWARDS
🎴 1 x Jumbo Premium Gold Pack



---

ROMELU LUKAKU
ℹ️ Lukaku has moved to a new club! Exchange these squads for rewards. [Tradeable]
🔢 2 Challenges
🔁 Non-Repeatable
📆 From September 29 to October 5, 2017
GROUP REWARDS
🎴 1 x Electrum Players Pack

1 FROM MERSEYSIDE
REQUIREMENTS
✔️ Max Players from different Leagues: 2
✔️ Min. Team Rating: 70
✔️ Min. Team Chemistry: 90
✔️ Number of Players in the Squad: 10
REWARDS
🎴 1 x Premium Gold Pack


2 TO MANCHESTER
REQUIREMENTS
✔️ Max Players from different Nations: 3
✔️ Min. Team Rating: 74
✔️ Min. Team Chemistry: 90
✔️ Number of Players in the Squad: 10
REWARDS
🎴 1 x Two Rare Gold Players Pack



---

DOUGLAS COSTA
ℹ️ Douglas Costa has moved to a new club! Exchange these squads for rewards. [Tradeable]
🔢 2 Challenges
🔁 Non-Repeatable
📆 From September 29 to October 3, 2017
GROUP REWARDS
🎴 1 x Rare Consumables Pack

1 FROM MUNICH
REQUIREMENTS
✔️ Max Players from different Leagues: 4
✔️ Min. Team Rating: 68
✔️ Min. Team Chemistry: 90
✔️ Number of Players in the Squad: 10
REWARDS
🎴 1 x Gold Pack


2 TO TURIN
REQUIREMENTS
✔️ Max Players from different Nations: 2
✔️ Min. Team Rating: 72
✔️ Min. Team Chemistry: 90
✔️ Number of Players in the Squad: 10
REWARDS
🎴 1 x Jumbo Gold Pack



---

ALEXANDRE LACAZETTE
ℹ️ Lacazette has moved to a new club! Exchange these squads for rewards. [Tradeable]
🔢 2 Challenges
🔁 Non-Repeatable
📆 From September 29 to October 1, 2017
GROUP REWARDS
🎴 1 x All Players Pack


1 FROM LYON
REQUIREMENTS
✔️ Max Players from different Leagues: 3
✔️ Min. Team Rating: 66
✔️ Min. Team Chemistry: 90
✔️ Number of Players in the Squad: 10
REWARDS
🎴 1 x Gold Pack


2 TO NORTH LONDON
REQUIREMENTS
✔️ Max Players from different Nations: 4
✔️ Min. Team Rating: 70
✔️ Min. Team Chemistry: 90
✔️ Number of Players in the Squad: 10
REWARDS
🎴 1 x Premium Gold Pack



---

KICK OFF
ℹ️ FUT 18 has Kicked Off. Finish these before they expire! [Tradeable Rewards]
🔢 3 Challenges
🔁 Non-Repeatable
📆 From September 21 to October 10, 2017
GROUP REWARDS
🎴 1 x All Players Pack


1 RESERVES
REQUIREMENTS
✔️ Exactly Bronze Players
✔️ Min. Rare Players: 2
✔️ Min. Team Chemistry: 60
✔️ Number of Players in the Squad: 11
REWARDS
🎴 1 x Premium Bronze Players Pack


2 SUBSTITUTES
REQUIREMENTS
✔️ Min. Rare Players: 2
✔️ Exactly Silver Players
✔️ Min. Team Chemistry: 70
✔️ Number of Players in the Squad: 11
REWARDS
🎴 1 x Premium Silver Players Pack


3 STARTING XI
REQUIREMENTS
✔️ Exactly Gold Players
✔️ Min. Rare Players: 2
✔️ Min. Team Chemistry: 80
✔️ Number of Players in the Squad: 11
REWARDS
🎴 1 x Premium Gold Players Pack