The official Global FIFA 15 Cover was unveiled by EA Sports. Take a look here.
The Official Global FIFA 15 Cover
EA Sports has unveiled the global FIFA 15 cover. And guess what? Lionel Messi is there! Again…
With no surprises, the Barcelona's player makes an appearance in the new cover of the new FIFA. The background of the cover is, as it happened on FIFA 14 cover, in white and black. Messi, that have won the Golden Ball award for the best player of the World Cup tournament, made his first appearance in FIFA Street 12 cover. He was in FIFA 13 and FIFA 14 cover too.
This cover, that was revealed on EA Sports FIFA Twitter page and EA Sports FIFA Facebook page, is the same for current-gen consoles and next-gen consoles. The only difference is the colour of '15' in the logo. It is yellow in PC, Playstation 4 and XBox One. It is red in Playstation 3 and XBox 360. The special editions, as Ultimate Edition, are also very similar with the standard one that we show you below.
The major changes will take place in the International covers. As it happened in last years, some countries will release FIFA 15 with a special cover. Messi will be not alone in those covers: he will be joined by popular players of these countries. It is expected to have special covers editions in the UK, Spain, France and Italy. It isn't official but there are good chances to have some special covers in South America, North America, Austria, Hungary, Czech Republic, Switzerland, Australia / New Zealand, Japan, Poland and Colombia.
FIFA 15 will have too custom club covers. Barcelona, Real Madrid, Atlético Madrid, Sevilla, Real Bétis, Valência, Olympique Marseille, Lyon, Paris Saint-Germain and eight clubs of Barclays Premier League are some of the clubs with good chances to have a FIFA 15 custom cover.
Let's see the Official Global FIFA 15 Cover for PC, Playstation 4, Playstation 3, XBox One and XBox 360: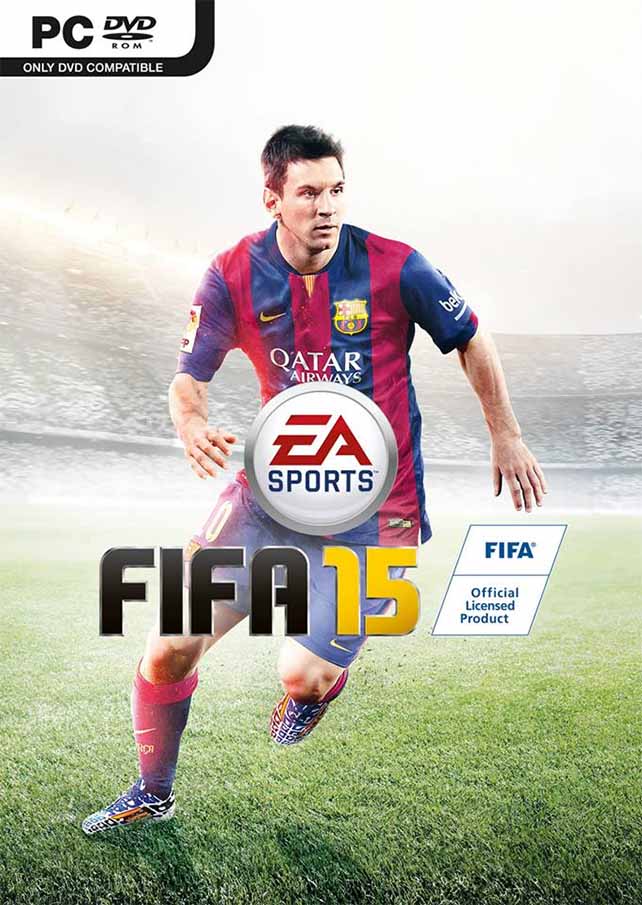 Official Global FIFA 15 Cover (PC)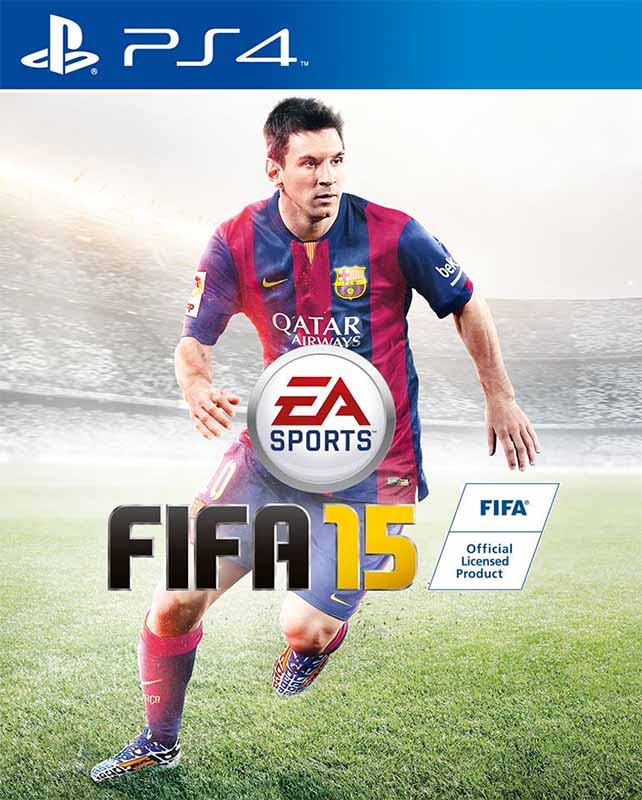 Official Global FIFA 15 Cover (Playstation 4)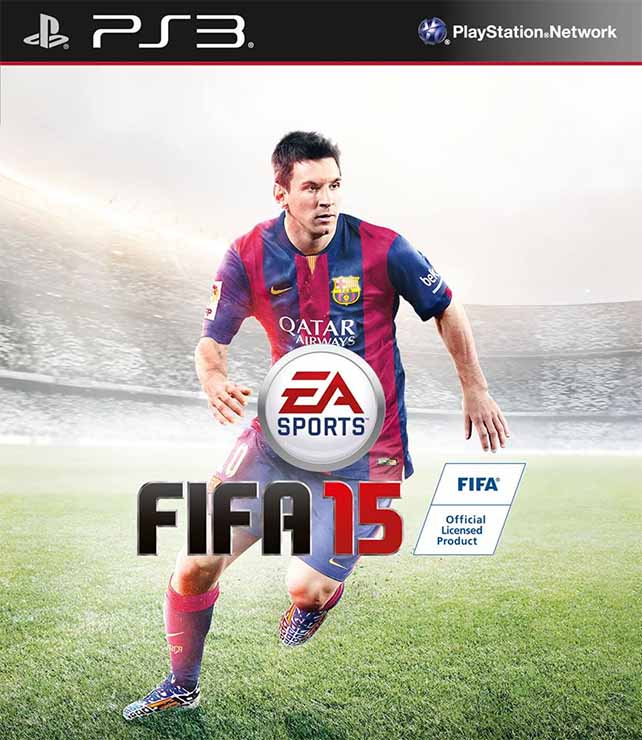 Official Global FIFA 15 Cover (Playstation 3)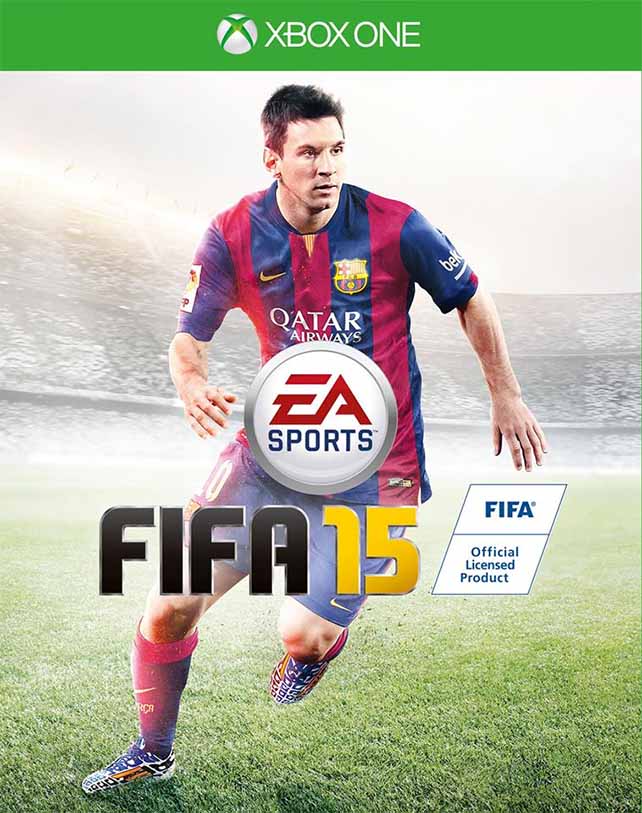 Official Global FIFA 15 Cover (XBox One)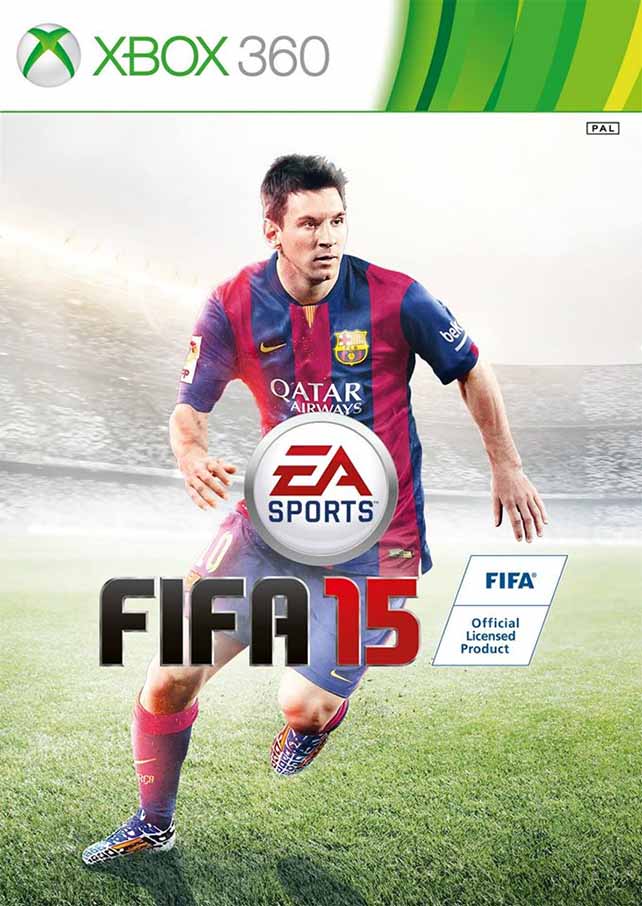 Official Global FIFA 15 Cover (XBox 360)