FIFA 22 FUT CHAMPIONS QUALIFICATION
If you want to play the FUT Champions Finals, first you will need to qualify for the FIFA 22 Champions Play-Offs.
HOW TO QUALIFY FOR THE FIFA 22 FUT CHAMPIONS
FUT Champions structure was completly redesigned for FIFA 22 Ultimate Team. It is now a two-stage competition.
The Champions Play-Offs are the first leg of the overall FUT Champions competition, and it is open for the duration of the FUT Season, approximately 6 weeks long.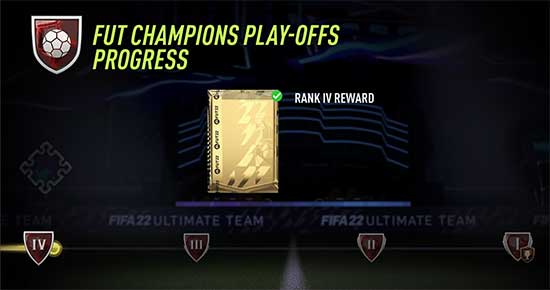 In order to qualify for the FUT Champions Play-Offs, you need to accumulate 1,250 Champions Qualification Points – 1,500 points in Season 1 and 2,000 in Season 2. This can be done playing
FUT Rivals
. You can play this game mode as much as you want, improving your chances to be qualified. Once you've accumulated enough points, you'll be automatically entered into the Play-Offs, and your Champions run for that entry can begin when you are ready to play.
At the end of each
FUT Rivals
match, you earn FCQ Points based on the division you are and the match result.
FUT RIVALS DIVISIONS (MATCH)
Elite
+500
+200
+80
01
+375
+150
+60
02
+300
+120
+48
03
+250
+100
+40
04
+200
+80
+32
05
+100
+40
+16
06
+75
+30
+12
07
+50
+20-
+8
08
+40
+16
+6
09
+30
+12
+5
10
+25
+10
+4
Division
Win
Draw
Loss
In the same way, at the end of the week, you also earn FUT Champions Qualification Points based on the division you are when the Rivals campaign has finished.
FUT RIVALS DIVISIONS (WEEK)
Elite
+1,000
01
+750
02
+600
03
+500
04
+400
05
+200
06
+150
07
+100
08
+80
09
+60
10
+50
Division
FCQ Points
Rivals is not the only way to earn points. Every time you play a Champions Finals campaign, you will also earn Champions Qualification Points. The better you rank, the closest you will be from coming back again.
CHAMPIONS FINALS RANKS
I
+1,250
II
+1,250
III
+1,250
IV
+1,250
V
+1,250
VI
+1,000
VII
+750
VIII
+750
IX
+500
X
+500
Rank
FCQ Points
Previously known as Weekend League, the FUT Champions Finals are the second and final stage of this competition.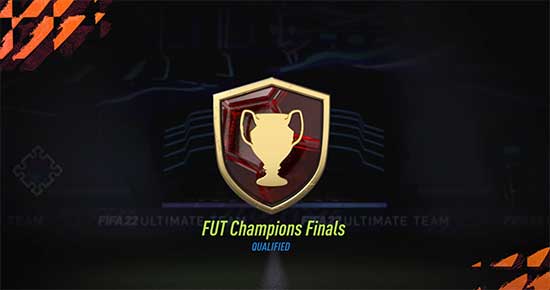 Once you qualify for FUT Champions through Division Rivals, take your team into the FUT Champions
Play-Offs
when you choose. You will have ten matches to play – nine in Season 1 and Season 2 – in order to sum as many points as possible. You can keep playing even if you are already qualified. If a match finishes with a draw there will be extra time and, eventually, penalties.
If you earn 20 points – 24 points in Season 1 and Season 2 – (which is made by a minimum of 5 wins or 4 wins and 4 losses) you will unlock a FUT Champions Finals Qualification Token granting access to the Champions Finals, and allowing you to continue participating in the competition. If you did not make it to the Finals but still have entries, you can always return to the Play-Offs after re-qualifying through Rivals.
| | PLAY-OFF |
| --- | --- |
| Matches | 10 |
| Points/Win | +4 |
| Points/Loss | +1 |
| Points Needed | 20 |
CHAMPIONS PLAY-OFFS RANKS
I
40
II
36
III
32
IV
26
V
20
VI
12
VII
04
Rank
Points