FUT is a game mode that allows you to create your own club. You can choose a name, two kits and a badge to make it unique. But not always is easy to choose among so many alternatives. We make your job easier, suggesting the 25 best kits to use in FIFA 17 Ultimate Team. Find out the most original and good looking FIFA 17 kits!
The Best FIFA 17 Kits
A club's visual identity during the season is made of three elements: name, badge and kit. You can also assign a ball and a stadium to your club but that's not how your team will be known by your opponents.
Every FUT club must have at least an active home kit and an active away kit. They only have an aesthetic function.
It isn't easy to choose a kit for your club. There are more than 1,500 kits in the game and they are different in color, pattern and sponsor. If you like a specific kit, go to the transfer market and filter by the respective club. Every club has two kits. Some of the most popular ones also have a third kit. Many players choose to use the jerseys of their club preference in real life but the most wanted kits in the game are not the ones from the most popular clubs but those with a more modern and original design.




25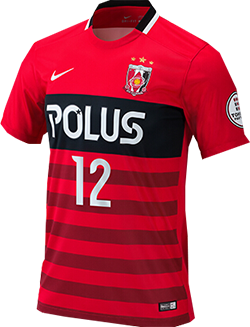 ??URAWA RED DIAMONDS
HOME KIT

Let's start by a kit that was not available last year. One of the good things about having new leagues in the game, are the new kits we have available to our clubs. This one is our favourite from J1 League.
In FIFA 17, EA will release a new kit for each event. We don't love this one but it is the favorite of the community. If your club is one of the thousands 'Class on the Grass', then you will need to win this in a tournament or a Squad Building Challenge.
This is probably the most wanted kit in FUT 17. Why? Well, we know that it is not a good-looking kit but only who reaches the Monthly FUT Champions Top 100 can get one. If it is your case, don't use it. As soon as your opponent sees your kit, he will quit.
If you want something different, you can try the Boavista home kit. It is checkered, black and white.
The Roma kits were always very beautiful and this year is no exception. The colors are what makes them so special. Simple and beautiful, this kit preserves the club's identity.
This is one of the most controversial kits. We respect all the sexual choices but this seems kinda forced. Created by Electronic Arts specially for this game, the pride kit looks great. We love the colorful rainbow.
This is a unique change jersey for the Eredivisie giants that makes innovative, central use of the Amsterdam civic crest. The light blue shorts matches perfectly with the jersey.




18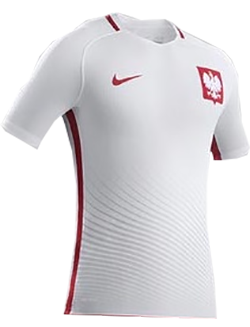 ??POLAND NATIONAL TEAM
HOME KIT

If you are looking for a clean looking kit, the one used by Lewandowski and his team mates in the Euro 2016 is perfect. It's the minimalism taken to the extreme.




17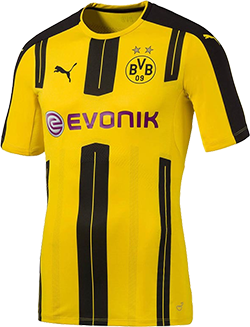 ??BORUSSIA DORTMUND
HOME KIT

This is the kit that fits better with the colors of FIFA 17. The striking layout sees 3 vertical stripes down the torso, with the two at the side slightly slimmer than the centre. Never a Dortmund's kit was so popular in the FIFA franchise.




16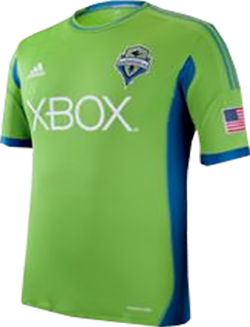 ??SEATTLE SOUNDERS
HOME KIT

The sponsor is what makes this kit special. It is one of the most used FIFA 17 kits, especially by XBox players. The away jersey, in blue, is also nice.
We confess: we love pink kits. There are a few beautiful ones, like the Hamburger away kit or FUTTIES special kit, but the most original one was created by Adidas. You will feel like a star wearing this shirt.
Created by Angelo Trofa, a multi disciplined designer whose passions range from graphic design to fashion and sportswear, this kit brings prestige to your XBox club.
If you want to win in FIFA 17, you need to be calm. This kit transmits the tranquility you need. It represents the Jamaican culture, with the Red, Gold and Green. Wear the shirt created by Damian Marley and relax. But not too much …
Arsenal main jersey is one of the most popular of the world. Everybody knows it. However, our favourite is the new third kit. It is much better than the one used last season. Using a peacoat blue and strong yellow, the shirt design portrays the future and progressiveness of the Arsenal football club.




11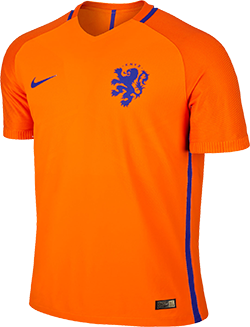 ??NETHERLANDS NATIONAL TEAM
HOME KIT

This is an old passion. It's impossible to be indifferent to Dutch fans filling the stadiums with this jersey. That's one of the things that makes football so beautiful.
Here it is another kit created by a guest artist, in this case Zedd. If you pre-ordered the game, you probably already have it. Otherwise, you can get it from the EAS FC catalogue. Pretty colorful, this kit is very recognizable. However we don't think it's unique since it is one of the most used kits.
This year, there are many monochromatic kits of popular clubs looking classy and modern at the same time. Valencia away kit is a great one.




8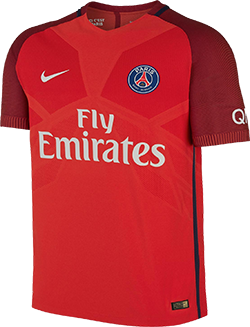 ??PARIS SAINT GERMAIN
AWAY KIT

We are used to see PSG playing with blue or white jerseys. It is fun to watch them using a different colour. They used it in last season in the third kit but now it was upgraded to the away kit and it is even more beautiful.
This is a funny kit. Can you imagine to score a last minute goal and celebrate it showing your shirt to your opponent? You are thinking to buy it, aren't you?
It's not only Adidas and Nike to have good-looking shirts. Kappa also have beautiful jerseys like both home and away kits from Torino.
This kit was created by Emilio Sansolini, a graphic designer invited by Electronic Arts to create something that stands out from the usual kits.
Kaizer Chiefs has a beautiful badge and a great home kit. If you are one of those who loves orange-coloured jerseys, then you can't miss this one.




3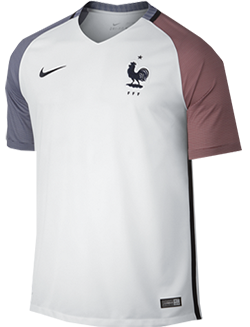 ??FRANCE NATIONAL TEAM
AWAY KIT

There are several national teams with amazing kits but none of them is so good-looking as the away kit from France. They lost the Euro 2016 final but at least they are those who dress better.
Mexico has amazing kits, like the away kit from the Club America. How can a jersey with so many sponsors looks so clean? That's a mystery.
Nike pays tribute to the history of Pumas in this uniquely designed home jersey. Just like every year, U.N.A.M. kits looks brilliant. The gold jersey features the iconic Pumas logo on the front, surrounded by a graphic of the mural taken from the university library. Amazing!