This page shows you a selection of the best FIFA 22 Kits.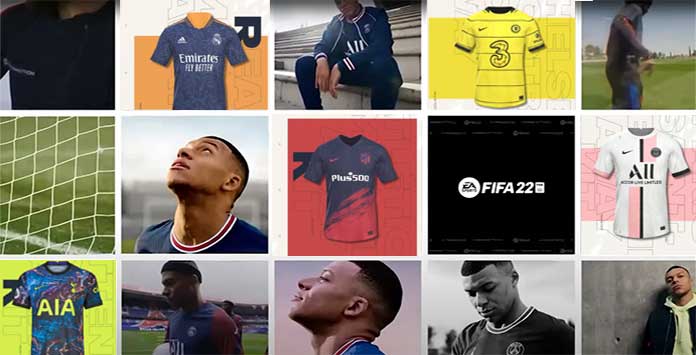 INTRO
A club's visual identity during the season is made essentially of three elements:
name
, badge and kit. You can also assign a ball and
customize a stadium
but that's not how your team will be known by your opponents.
It isn't easy to choose a kit for your club. There are more than 1,500 kits in the game and they are different in color, pattern and sponsor. If you like a specific kit, go to the transfer market and filter by the respective club. Every FUT club must have at least an active home kit and an active away kit. Some of the most popular ones also have a third kit. They only have an aesthetic function. Many players choose to use the jerseys of their club preference in real life but the most wanted kits in the game are not the ones from the most popular clubs but those with a more modern and original design.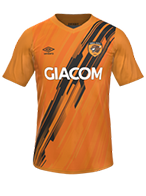 HOME KIT
21

HULL CITY
Not good enough? There is a trick to make this kit amazing. Just follow this procedure: close your eyes, imagine the Stoke City away kit and now open your eyes. Did it work?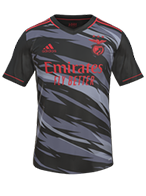 THIRD KIT
20

SL BENFICA
Who said we can not include here the kits from our favourite teams? We can and we will do it. Let's be honest, it's not a bad kit, isn't it? Think twice, your IP will be blocked if you answer yes.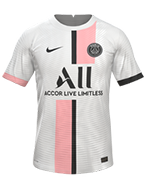 AWAY KIT
19

PARIS SAINT-GERMAIN
No, it is far to be one of the most good-looking kits of the year but it will be the most used one for sure now that Messi has moved to Paris. If you want to follow the trend, this is the one you will have to pick.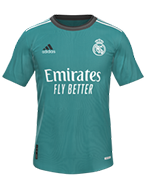 THIRD KIT
18

REAL MADRID
As soon as we finished our list, we take a look at the selected kits and we realized that most of them are predominant white or black. We needed more colours. That's why we included the third kit from Real Madrid. It is a nice green and a minimalist kit.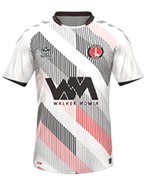 AWAY KIT
17
CHARLTON ATHLETIC
This kit features a fresh and modern design. The white shirt include a red and black moving geometric pattern using thickness of lines to create a striking front graphic. It almost look to be taken from a computer game, not from real-world.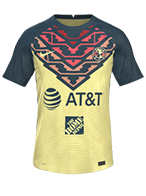 HOME KIT
16

CLUB AMÉRICA
If you believe that the identity is the most important part of any football kit, you will love this one. The graphic on the front of the Club America shirt is inspired by Aztec patterns as well as the iconic sunrises in Mexico City that can be seen from the Aztec Stadium.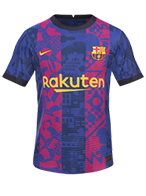 THIRD KIT
15

FC BARCELONA
If Mexican culture was not what you were looking for, maybe this one makes more sense to you. The third kit of FC Barcelona is inspired by different parts of the city without losing the club identity.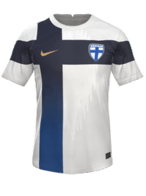 HOME KIT
14

FINLAND
You remember this one, right? Finland national team was one of the good surprises this Summer, fighting so bravely while using this kit. It was like they were wearing the own flag.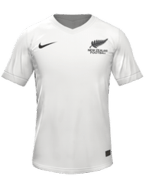 HOME KIT
13

NEW ZEALAND
If you are looking for a clean looking kit, the one used by New Zealand looks to be perfect. White, simple and sponsor free. It's the minimalism taken to the extreme.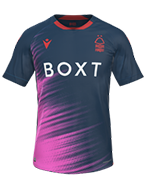 AWAY KIT
12

NOTTINGHAM FOREST
The Nottingham Forest away kit features a pink sublimated pattern with red details. It makes us remember the most loved custom kits created by Electronic Arts. It is one of most original kits from our picks.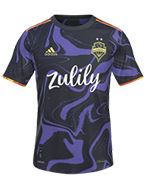 AWAY KIT
11

SEATTLE SOUNDERS
Mainly purple, which is an unusual colour, the Seattle Sounders away kit features a psychedelic pattern inspired by Jimi Hendrix's album covers an on-stage style. In our opinion, it is one of the most good-looking kits of the year.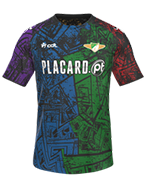 AWAY KIT
10

MOREIRENSE
Again? Yes, Moreirense is back for the fourth consecutive year. How we could resist to this one? It would be better if it was sponsor free but anyway we know most of the community will love it. Can you imagine your players using it?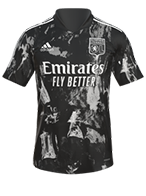 THIRD KIT
09

OLYMPIQUE LYONNAIS
Brand designers have much more freedom to create new things when they are working on third kits. That's why many of them look so special. That's the case of this full monochrome kit. For some (good) reason, it is one of the favourites of the FUT community.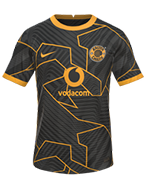 AWAY KIT
08

KAIZER CHIEFS
Are you looking for a garish look? If you are, you may want to try this one. Predominantly black, it boasts a subtle dazzle-camo pattern, combined with a shattered graphic in golden-yellow. It is a good choice for those who don't want to go unnoticed on the pitch.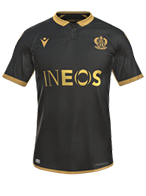 THIRD KIT
07

OGC NICE
Yes, clean and minimalist kits are our favourites. If it looks classy, even better. This kit has it all. It brings prestige to your club. For who loves classy clean designs, this is the right choice.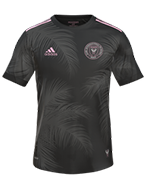 AWAY KIT
06

INTER MIAMI
Inter Miami away kit was, in our opinion, the most good-looking last year. With no sponsor getting in the way, the dark colours are brought to life this year by palm leaves. If you were not looking for a dark kit, don't worry. The home kit is also amazing and it's white.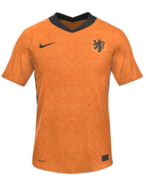 HOME KIT
05

NETHERLANDS
This is an old passion. It's impossible to be indifferent to Dutch fans filling the stadiums with this jersey. That's one of the things that makes football so beautiful.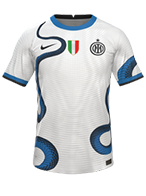 AWAY KIT
04

INTER
Inter features this year three interesting kits. Our favourite is the away kit, which pays a tribute to the one released in 2010-2011. It's white and has a eye-catching snake graphic along the sides and onto the sleeves. Since it has no sponsors, it looks very clean. The real one features a betting sponsor which is not allowed in FIFA.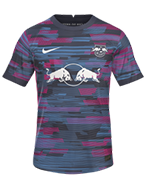 THIRD KIT
03

RB LEIPZIG
This is one of the favourite kits for the FIFA community and it's easy to understand why. The away kit is also a good but our preference goes for this one. We love it. What about you?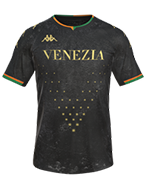 HOME KIT
02

VENEZIA
If you look to the Venezia home kit, you will find a few things in common. Mainly black with golden elements, it is inspired by the city's gilded churches, monuments, and palazzi. Gold stars of the iconic Basilica di San Marco arranged as a "V" round off the front. A true masterpiece!

THIRD KIT
01

AJAX
When originally published, this list featured the 20 best kits. However, we were expecting a title update to add one more kit to our top. November brought the Ajax third kit to FUT and it went directly to the first position. It is a tribute to the love shared by the club and its fans for reggae legend Bob Marley and his Three Little Birds. Peace.