Have you missed any match of the 2014 Brazil FIFA World Cup Group Stage ? Don't worry. Just check our review to know what happened.
2014 Brazil FIFA World Cup Group Stage Review
Hello everyone,
In the following article, we will try to go over the matches of the first two rounds of World Cup Brazil group stage.
Group A
Brazil 3-1 Croatia
Even though Brazil won the opening match, they did not play very well. At first, the penalty was very doubtful. We'd say there more wasn't PK than there was. Then, Neymar could score a nice goal and then Oscar scored 3rd goal and they won. There is a big IF. IF there wasn't the penalty, the chances of 3 points for Brazil would have been really low. Without any doubt, Brasil have one the best defenses in the world, but they have some problem in middle and attack. Going back to our last article, Kaka, Ronaldinho, and Pato could have been really helpful for them. In fact, Croatia did not play bad at all. They played good and they were trying to do their best. We again think that Brazil and Croatia are the two team who will go to the next round. In addition, Neymar got is iMOTM card on FUT.
Mexico 1-0 Cameroon
This game was as interesting as the other one. Again, the referee made some mistakes but at the end, Mexico won. However, both teams didn't play really well but Mexico had advantage and could get their 3 points. Peralta got his iMOTM card on FUT.
Brazil 0-0 Mexico
Even though this game was goalless, it was very interesting. Mexico played much better comparing to their game with Cameroon and Brazil did not play bad as well. However, Brazil did not play perfect in attacking. Ochoa (GK of Mexico) had a perfect game with some unbelievable saves and could make his second clean sheet and got his very deserved iMOTM card on FUT. In addition, most people didn't know that he is a free agent and now many grand teams are trying to sign him.
Croatia 4-0 Cameroon
Croatia's victory was not a surprise and it was predicable. They played very good match and deserved to get 3 points in order to keep their chances for the play-off. Perisic got his iMOTM card in FUT.
Brazil 4-1 Cameroon
There was no doubt that Brazil would win this game and be the first in the group.
Croatia 1-3 Mexico
This game was very interesting. Three goals in only 10 minutes was a great handicap for Mexico. They are in the second round.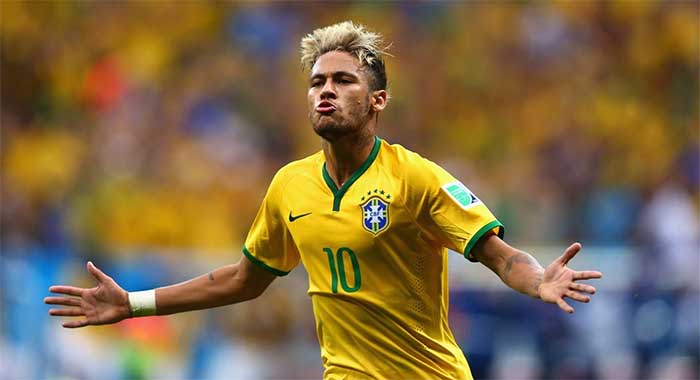 Group B
Netherlands 5-1 Spain
This game was the biggest surprise. Nobody expected this score even the Netherlands fans. Spain was shocked. Probably Van Persie's goal was the most important one because they went to half time with a better mood. We can say that Louis van Gaal did everything perfect. He created a very nice team with a lot of young players. Spain was not ready for that. They were shocked and didn't realize what happened. However, they will try to do their best for the next games. Robben got his iMOTM as ST in FUT.
Chile 3-1 Australia
This game was also a nice game. Even though Chile could score 2 quick goals, Australia didn't give up and showed a very strong character. Sanchez got his iMOTM card in FUT.
Netherlands 3-2 Australia
In this game we saw 2 comebacks. Also, maybe the best goal of the World Cup so far.
At first, Robben opened the score but Cahill scored an amazing volley goal and gave chances to his team. Later, Australia was winning 2-1 but Holland didn't give up and with a great game by Depay who came in as a substitution, gave an assist and scored the winning goal by earning his iMOTM card in FUT as well.
Chile 2-0 Spain.
This was the second fail of Spain. They got knocked out before the 3rd game. Not many people could expect this. However, one thing is clear. There is no team that can be on their peak forever. They were the best from 2008-2012. They won 3 major (2 European cup and 1 World cup) tournaments in a row for the first time in football history. Chile was very strong and it was sad to see Spain being out like that. Aranguiz was the MOTM and got his card on FUT.
Chile 0-2 Netherlands
Both teams played easy to not get any injuries because they are both in the play offs. Netherlands was better and won the group, avoiding Brazil in the next round.
Spain 3-0 Australia
There was no any intrigue in this game but we Spain was too strong to Australia. Iniesta was in form with great assists.
Group C
Colombia 3-0 Greece
Colombia had a good win. It was predictable that they will get their 3 points from this game.
Ivory Coast 2-1 Japan
Even though Ivory Coast was losing 0-1 they could score two nice headers and win the game. Aurier got his iMOTM card in FUT.
Coloumbia 2-1 Ivory Coast
Actually, this game was very interesting as we were assuming. Colombia was playing very decent and the opponent did not give up as well. Colombia scored 2 nice goals but Gervinho's solo goal was the nicest. Cuardado got his iMOTM card.
Greece 0-0 Japan
This game was not as interesting as others because Greece was defending a lot. Even though they earned their 1 point, their chances are still very low. Japan does not have good chances as well.
Colombia vs Japan
Colombia is already in play off and they will most likely win this game as well to keep their first place. However, Japan will try to do their best to be able to get to next round, which can happen only if they win Colombia and Ivory Coast will not win Greece.
Ivory Coast vs Greece
Again, Ivory Coast will go to next round if they win Greece which is very likely to be happen.
Group D
Group of death. A lot of people, including us, didn't even think that Costa Rica has any chances. However, They surprised everyone. They have insured their place in play offs and England got eliminated before the third game.
Costa Rica 3-1 Uruguay
This game was the first surprise of this group. Costa Rica just played perfect and they won their first game. Campbell got his iMOTM card on FUT.
Italy 2-1 England
This was very dramatic game. Both teams played well. Pirlo showed how to pass the ball without touching. However, people expected more from England. It seems there is something missing. They have great players but something is missing. Candreva got his iMOTM card.
Uruguay 2-1 England
Suarez was back to the game and it changed their game a lot. If we compare Uruguay's game vs England with the game vs Costa Rica, we can see a big difference. Suarez again showed that despite of his injury, he is still one of the best strikers in the world. The same problem was in England's 2nd game. They seem to play good but again they could not win and got eliminated. Suarez was the best on the field without any doubt and he got his iMOTM card in FUT with 92 rating.
Costa Rica 1-0 Italy
The underdog of the group of death surprised second time. They won their second game and insured their spot in the next round. They deserved to win because they were very good. Ruiz, the only scorer on that game, got his iMOTM in FUT.
Costa Rica vs England
This game will not decide anything but it will be very interesting.
Italy vs Uruguay
This game will decide who is going to next round with Costa Rica. If Suarez will be again in form like he was with England, he will be the nightmare for Italy's defence. Both teams have equal chances. Winner goes to play off.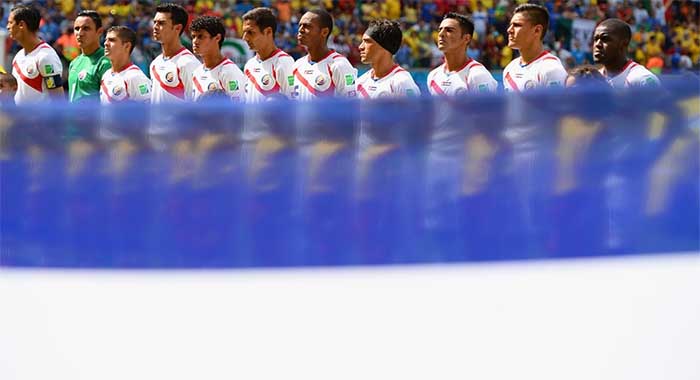 Group E
Switzerland 2-1 Ecuador
Like all other games, this game its interest also. Switzerland could do a comeback and they scored their winning goal on addition time. It was very dramatic game. Rodriguez got his MOTM card.
France 3-0 Honduras
Nothing unexpected happened here. France could win easily and Benzema played a great match and deserved to his iMOTM card.
France 5-2 Switzerland
Again, France played very well despite of getting two goals. Benzema was very good again but this time Matuidi got his inform in FUT.
Honduras 1-2 Ecuador
We again saw a new comeback. Overall it was very interesting game.
France vs Ecuador
Here, Ecuador will try to do everything to go to play off but it will be very difficult. France is not in play off for sure but their chances are very high and we think France will win and go to next round.
Switzerland vs Honduras
Switzerland has more chances to win and go to the next round but Honduras is not eliminated yet. Every team has chances for the first two places but France and Switzerland have more.
Group F
Iran 0-0 Nigeria.
It was one of the rare goalless games of the World Cup. Both teams did not want to get a goal so they defended more. Nigeria had a little more advantage but they could not win and shared the points.
Argentina 2-1 Bosnia & Herzegovina
Argentina, who was the other favourite for the winner, did not play really good. They were all depending from Messi. Their game in the midfield was not very well. Bosnia played well but they could not get points.
Argentia 1-0 Iran
Again, the favourite Argentina disappointed. Even though they won the game, they did not play good at all. All the team depends on Messi. If not Messi's great shot at the end of the game, they would not have won. With this game they won't go far.
Nigeria 1-0 Bosnia & Herzegovina
With this win Nigeria increased their chances for the next round. On the other hand, Bosnia & Herzegovina played very bad and got eliminated. That game was one of the worst games in World Cup. Enyeama got his iMOTM with 2nd clean sheet.
Argentina vs Nigeria
Argentina is in play off but Nigeria has to get a point to make sure they will be there too. If Argentina wins and Iran wins Bosnia, Nigeria may be out.
Iran vs Bosnia & Herzegovina
Again, Iran has chances and they will fight until the end to win the game.
Group G
Germany 4-0 Portugal
We were expecting that Germany will win but not like this. Portugal was horrible. Plus, they were very unlucky because of the two injuries (Coentrão and Hugo Almeida) and Pepe's red card. Great win by Germany. Muller scored 3 goals and earned his iMOTM card as ST.
USA 2-1 Ghana
Intense game, nice goals, Brooks MOTM, injury, and finally 3 points for USA.
Ghana 2-2 Germany
One of the best games… great game by Ghana. Klose equals Ronaldo's record of 15 goals. Germany did not put their all energy to win the game because draw was good for them as well. However, Ghana played perfect and they still have chances for the play off. Ayew got his iMOTM card.
Portugal 2-2 USA
Portugal disappointed again… Their two CBs were very good but the team's overall game was bad. USA played very organized and just one point is enough for them. Verala's last minute goal gave some hopes for Portugal. It is very obvious that Cristiano is not in form and his injury bothers him a lot. We hope that he will get well soon. Dempsey got his iMOTM card on FUT.
Germany vs USA
A draw will take both teams to the next round but neither of the teams should try to play on draw. They will try to win. We have a great game to watch.
Portugal vs Ghana
Both teams can go to play offs only if they win, and USA losses Germany. In addition, there will be goal differences so they do not have much chances.
USA and Germany have 4 points and they have more chances for the first two places.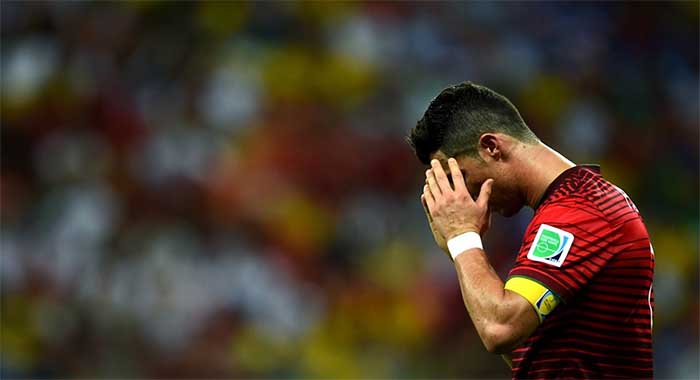 Group H
Belgium 2-1 Algeria
Even though Belgium won, they did not play as good as we expected. The coach of Belgium did right substitutions and both Fellaini and Mertens scored. Fellaini got his MOTM card and it was well deserved.
Korea Republic 1-1 Russia
We cannot say that this game was very interesting. Kerzhakov scored a goal to give a point to Russia and he got his MOTM card in FUT as well. We expected more from Russia. They did not play well.
Russia 0-1 Belgium
Russia played much better in this game than in their first game. Belgium played good only at the end. Hazard was MOTM and he got a new beast card in FUT with 92 rating. Capello's mistake was the substitution of Dzagoev. We saw that the last ten minute Belgium started to play better and they were pressuring in the opponents field. He should have improved the defense and just get their 2nd point which would leave them with more chances for the 2nd place in the group.
Algeria 4-2 Korea Republic
After the first 3 goals by Algeria it seemed that the game was over. However, Korea scored a goal and gave an intrigue to the game. It was really nice game. They showed that this is World Cup and there is no boring game. It doesn't matter if there are big teams playing or no. And after all, there are no weak or strong teams in World Cup. Maybe one team has a little more advantage but no one can have 100% victory. Halliche got his iMOTM card.
Belgium vs Korea
Belgium is in play-off. Korea has tiny chances. It will be definitely an interesting game.
Algeria vs Russia
Most likely this game will decide who is 2nd in the group. Algeria has 3 points, Russia and Korea 1. If Belgium wins Korea and Russia wins Algeria, Russia will be second. If Algeria ties, they are 2nd. Of course, it will be the important game of the group.
Overall, everybody enjoys this wonderful World Cup. So far, it has been one of the best World Cups with a lot of goals and surprises.
Germany is still the favourite because Brazil and Argentina did not do as well as we expected. However, Holland and France are doing great as well. We hope everyone has the chance to watch every single game and enjoy it. Happy World Cup 🙂
Thanks for the reading, and feel free to leave any comment/suggestion.