CENTRAL POINT is the new fortnightly column of FIFA U Team website, written by Hugo Versiani.
You will find here the most hot Ultimate Team topics but also old stuff, described in a very objective and special way.
In this second episode, 'EA: How to Not Deal with the FIFA Community', the author shows how EA disrespected their customers.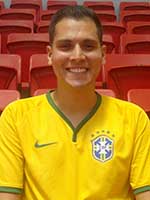 EA: How to Not Deal with the FIFA Community
A bit of black coffee, surprisingly good packs and a few apologies won't be enough to make us forget about what happened in this march of FUT 15. Definitely, the price ranges discussion hasn't quite ended yet. We've been talking about this for days and days, mainly what's there to argue about economics, worn out. What if EA had stopped caring just for themselves and started listening to the community? It doesn't matter what's being discussed about UT, the #RIPFUT movement carries on. This time, time wasn't and will not be the best solution to make us forget about all this or stop questioning EA's attitudes.
Over several days, I've been asking myself why do we keep feeding this discussion with more and more posts although it already seems to be settled. In the first place we're the clients of a company that disrespected, or even better, never even cared about the opinion of the people who fill up their bank accounts. We invested our money in a final product (are we paying for a test?), and besides, our precious time for entertainment. I don't judge those who decided to leave FUT after EA's attitude. But then you ask: -But it's the good intention that matters, right? And I answer: -No, good intentions are all there is in hell after all! What is it good to have all the communication tools when you don't want to hear the opinion of others?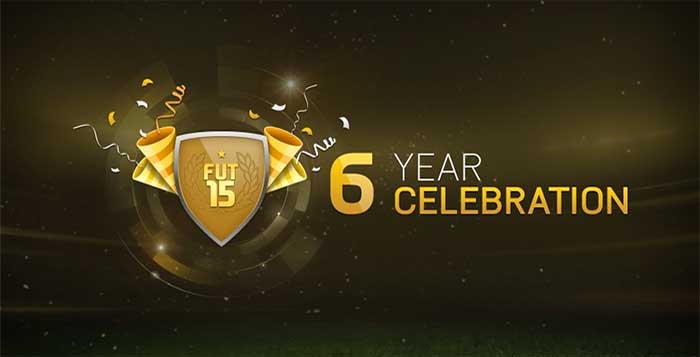 "Happy birthday to you, happy birthday to you, happy birthday dear Ultimate Team, happy birthday to you." Well is it really? I have my doubts. "It's FUT's anniversary but you're the one who gets the present!" Or wouldn't that be the best cliche phrase they've got for you after everything? This week FUT's celebrating its 6 years. But do we have reasons to celebrate? If you don't keep up day-by-day with UT, this week highlights EA's "kindness", right? Free packs, rare player giveaways… At the end of it, take a look back and see how many actual awesome cards you got. You probably can relate so I'll just say it: -Have fun with your contracts!
We'll have 6000 cards given away randomly among how many millions of players? They should try and fool someone else! It's not always what it seems. And I'll tell you why. Giving away these tradeable IF player cards is an attempt to reactivate the market. Don't fool yourself, it's all a mirage! Another way EA found to try and re-warm up the market using their resources. Cheap presents… Of course you hope you're gonna get Suárez, but you end up getting Torres. You want Neymar and they give you Pedro. I told you! We suffer from this dilemma for so long.
So you're basically waiting for a miracle now. You want good news regarding new ways to make coins or being able to put the old ones in practice, or at least some of them. Otherwise let's just begin the countdown to FUT 16. Well then, if you're looking for a light at the end of the tunnel, there are more or less 78 days left until the official FIFA 16 announcement is made at E3 2015.
A simple organization analysis would have been an excellent alternative for EA to do the right thing. Here's how it should've gone down: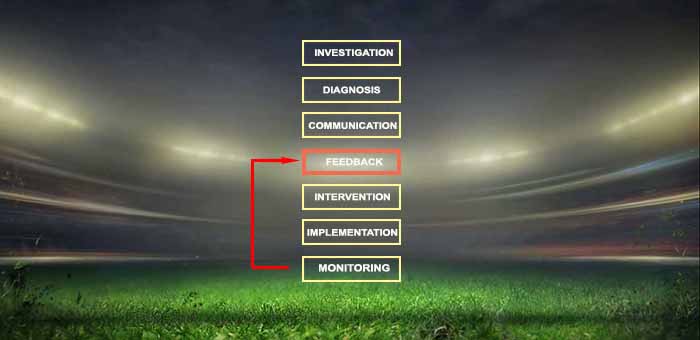 Using a pre-defined team for such purpose, the kick off by EA organization management should have been the research in order to analyse (investigation) the moment FUT was going through, delimiting, according to study preferences, the economics part, structural, marketing etc. All this process would be the basis for the elaboration of the next step: diagnosis of FUT. From now on, according to the factors seen previously, the FUT 15 scenario would be built, organized, explained, questioned, reformulated and then, finally, elaborated for communication with the clients regarding the potential changes to be made in the game (product).
The announcement, meant to be made before those potential changes, would focus on product improvement, seeking balance between client satisfaction and company interests then, fundamentally, the feedback from the ones with most interest: the FUT players. One moment to emphasize the thing that we do the most here in FIFA U TEAM, give voice to the community, the feedback which is one of the most essential aspects for the success of a franchise was fatally denied these last few days. With the community's opinion, the intervention process would have had its base molded, taking care mostly of rejection risks towards the changes and therefore avoiding migration of clients to other products of the same segment or different game modes which are way less popular and profitable.
After the intervention, through action planning and analysis of both favourable and unfavourable aspects concerning the changes, such a significative implementation as price ranges would kick off the approach to the study of FUT. The last phase would be responsible for the monitoring of the outcome concerning the actions took, a permanent revaluation would be needed leading to the return of some actions of the process. Simple, isn't it?
If everything goes wrong, customer service is our last resort. Well then, let's see:
"Dear EA,
If by any chance you're able to find out where the coins I haven't received from winning on line and offline tournaments are stored at, I ask of you to redesign the famous HR (Human Resources), or as in the conceptual modern language: EA's Department of People Management. Make sure you know that the FIFA Ultimate Team community are the best contributors for the game support. And it's not a free service, we do pay for a product. Since this last measure of yours, I'm confused and worried about the activities within this sector, and maybe now I'm quite able to understand the true meaning of the "Feel the game" advertisement on FIFA 15. I want to give you my apologies in advance for thinking that the objective was for us to feel inside a game of football, weather on the pitch or the stands, but now I see that Calvin was always right: "It doesn't matter if you win or lose. But how you play the game". Brilliant! If this is how you're dealing with the game, I'm predicting negative coin balances for you in the end of it.
Sincerely yours,
FUTplayer.
"
#FUT15LIVES