FC 24 5-Star Skillers are the only players who can perform all skills.
5-STAR SKILL PLAYERS
Official list of the best FC 24 skillers – Regular items, Heroes and Icons



Yassine Bahassa ▲



Deyna Castellanos ▲



Ricardo Centurión ▲



Debinha ▲



Mia Hamm ▲



CG Hansen ▲



Lauren James ▲



Jeffinho▲



Jéssica Silva ▲



K Kvaratskhelia ▲



Lina Magull ▲



Amel Majri ▲



Dzsenifer Marozsán ▲



Marta ▲



Lieke Martens ▲



Beth Mead ▲



Jamal Musiala ▲



Alexia Putellas ▲



Franck Ribéry ▲



Elias Saad ▲


Ella Toone ▲



Mike Trésor ▲



Zico ▲



Aiden McGeady ▼



Modou Barrow ▼



Franck Ribéry ▼



Marcelino Moreno ▼



Matheus Pereira ▼



Zlatan Ibrahimović ▼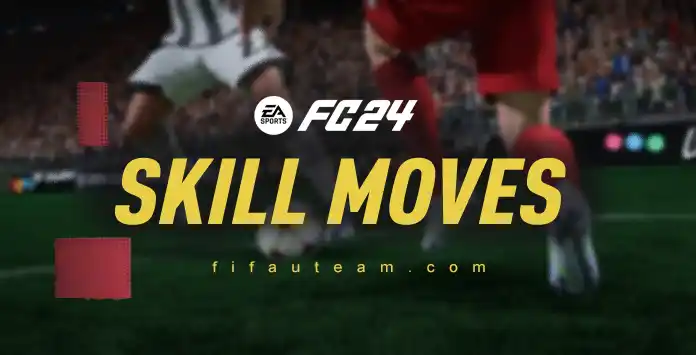 In FC 24, Star Skill Moves measures the ability a player has to perform technical moves. They range from 1-Star to 5-Star, and the higher the Skill Move rating, the more
tricks
a player can do. Skills may be what separate the casual players from the more hardcore.
Players with 5-star skills are some of the best available in FC 24. There are just 79 players with this status, but since some are Icons/Heroes and others are from minor leagues and players won't use them as often, there are not many 5-star skillers you will use in your Ultimate Team club.