FIFA 13: you are thinking to buy it? Then do it here!
FIFA 13: Buy It with Us
FIFA 13 is the best football/ soccer simulator game for consoles  of all time. You can get to know its characteristics or see the screenshots and videos in our article about FIFA 13.
FIFA U Team gives you the opportunity to buy the game through the partnership we have with Amazon. We all win: you buy the game to a very special price and still give a little help to our site.
Even better: you get a special offer of 10,000 Football Club Credits, that you can convert, among other things, into FIFA Ultimate Team Boosts Coin (valid in the XBox 360 and PS3 versions).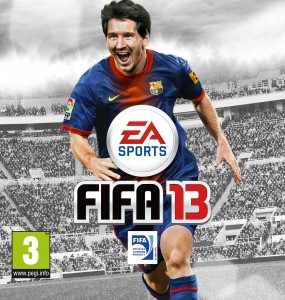 In addition, we provide all the help you may need to buy the desired FIFA 13 (registration, general questions, ways of payment, etc).
Take this opportunity. To start your purchase, simply select the game platform.
Thanks!