Sebastian Enrique, one of the producers for the FIFA 14, was interviewed by the godisageek website. Check it here the most important points of the first FIFA 14 interview.
FIFA 14 Interview with Sebastian Enrique
FIFA 14 is coming and the first details were unveiled. Sebastian Enrique, FIFA 14 producer, talked this week about what can we expect.
We bring you here the most important points:
"So we want it to be a simulation that is fun to play."
"We don't forget about any aspects of the game, especially game play.(…)We try to improve things all the time."
"We know that the online community speaks so that's what we want to provide with Football Club, the heartbeat of the social network."
"I think when the time comes that there is a better model that can be applied to FIFA I will be told: This is the way we are going to sell the game"
(About including women) "It is something we have talked about but there are no plans at the moment."
"We like fair play and we want whether you win or if you lose to depend on the choices you made."
(About PES) "I just want to make the best game ever. I look at my own house to improve my own house."
(About the new generation consoles) "What I know is what we're trying to do on FIFA 14 for Xbox 360, PlayStation 3, and PC is make the best football video game."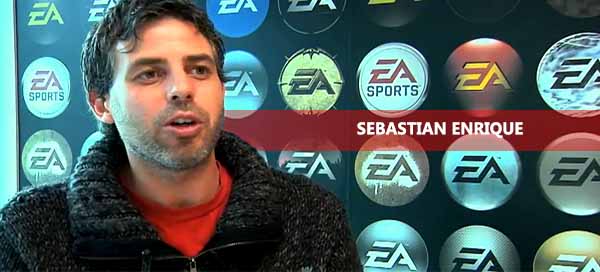 From this FIFA 14 Interview, it was clear that women will not be included in the new game, that EASFC will be redesigned to improve the social component and that FIFA 14 is not confirmed to PS4 / Xbox720 versions.
If you want to read the complete interview, just check the godisageek website HERE.
You can also read the FIFA 14 news HERE or see the screenshots here.