The FIFA 14 Ultimate Team Producer Marcel Kuhn was interviewd by Click and talked about the new game.
FIFA 14 Ultimate Team Producer Marcel Kuhn Shows How the Game Will Be
We want to show you everything about FUT 14. This time, we bring here the most important quotes of the FIFA 14 Ultimate Team Producer Marcel Kuhn Interview to Click:
The Locomotive Engine in FUT 14

"We'll take the whole gameplay package, and all the things that they do on their side is transferred straight into FUT"
The Chemistry Styles

"What you can do as a gamer: you can find consumables in packs or on the transfer market where you can actually change a chemistry style that a player has. So that's your opportunity to customise the squad and play the way you want to play."
The Pace Abusers

"So they're going to be much rarer than the other ones, so they're going to be hard to find and they're going to be more expensive on the transfer market."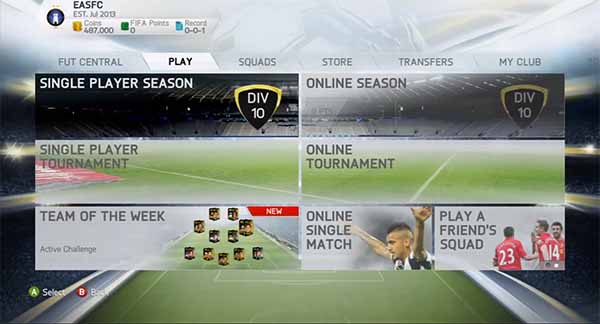 Matchmaking

"We have tweaked the matchmaking criteria so it takes stuff more into account, but we can never guarantee a perfect match because matchmaking is not black and white, it's all grey."
Coins Sellers

"We actually are trying to crack down as much as possible on it. So we're working with eBay to take down those coin sellers."
The Servers

"I'm pretty confident that we're going to be ready and that there's not going to be a major outage at the beginning."
Coins Boosts

"As they're so successful, there's no reason why we wouldn't put them out again. So…that should be there again."
You can read the full interview to FIFA 14 Ultimate Team Producer Marcel Kuhn on the Click Website.