Welcome to Tête-à-Tête with Silvio Teixeira: a very special opinionated area that we are proud to include on our website.
Follow the wise, intelligent, humorous and insightful comments from Silvio. At the end of the article you may know him a bit better too.
In this new episode, "FIFA 15 Players Biggest Disappointments", the author reveals the names you shouldn't keep in your buy list, those he thinks could end up being the biggest disappointments.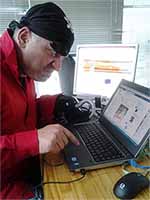 FIFA 15 Players Biggest Disappointments
The year is over, 2015 is here and we haven't stopped playing this damn game as we've promised so many times. For now, while it's still not driving us crazy, let's keep on playing games and making lots of trades. A few days ago we had the TOTY release, and if by one side there's all the favouritism among most part of the players that should be considered the "best of the year", this FIFA 15 has brought us many disappointments mainly regarding those players who basically went from being water to being wine. This way, as we already have the Golden Raspberry Awards for recognition of the worst Hollywood films, we'll start the TOTT – Team of the Tragedy starring all of my own personal disappointments for each position. This one time I said every list has the purpose of creating polemics, after all we haven't got anyone of unanimous vote and there will always be someone criticizing the fact that it shouldn't be this one and/or it should be that one instead. Naturally it doesn't mean they're simply the worst, it means they are among those we truly expected more from. Some of them can still be good for trades because even while their performance is crap they're still the best alternative for the position in the league, others because they kept a fame from the last FIFA, they're just the FIFA 15 players biggest disappointments on my point of view. Shall we proceed to them?
Goalkeeper
Buffon – Was one of the best goalkeepers on FIFA 13, went through a bit of a decline on FIFA 14 and now he's a mere FIFA 15 bargain goalkeeper. The low price means exactly that he's no longer one to be trusted. All he's got left is name and the never ending fails if you insist on keeping him instead of getting Handanovic (who does the job really well) or even the Spanish Diego Lopez.
Centre-backs
Vidic – The Serbian has never been fast, although he used to be the king of air balls and the best defensively speaking if we talk about the last FIFA. However, it looks like he's lost all of his powers. A player that used to go for 40K can now be bought for 850 coins. The only reason why he's still an option is because the Serie A lacks good centre-backs, and even then he's just not the one for the job.

David Luiz – – I'll surely get some hate after this indication, but David Luiz has been quite the disappointment on both my French league and Brazilian nationality squads. Everyone already knew he goes up front too much, however he was remarkable on the defence, used to win all the challenges. Now anyone can get past him. He's still a good centre-back, we don't really have many options for the French league or Brazilian nationality, but for me he's one of the biggest disappointments of the current FIFA.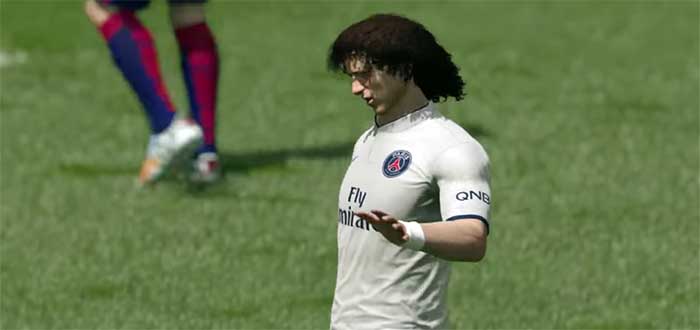 Left-back
Ashley Cole – When the English left-back moved from Chelsea to Roma we were excited to have a good defender for the left side in the Serie A. However, he's lost speed and defensive power and on practice, and even there being just 3 left-backs in the league, he's the third option.
Right-back
Micah Richards – Do you remember that fast and reliable BPL right-back? Oh well, look at what happened too, he moved to the Serie A and completely lost his qualities. Even his picture got worse, on FIFA 14 he was all smiley, now he's just not the same with this sad face, and it tragically makes sense since no one uses him any more. Word has it even Richards himself uses Konko when he plays FIFA 15, or is it just banter?
Midfielder
Fernandinho – Went from being non-rare to rare, but instead of having his stats improved he got worse. He hasn't only lost six points of pace, two points of shooting and one of dribbling, but maybe it's the fact that now he's High Defensive, the fact is that now he doesn't help much up front like he used to and defensively I expected more from his 81 of interceptions. He's one of the classic examples that prove that rare doesn't mean better.

Gary Medel – If you don't remember him from FIFA 14 it's because you never played with silver teams. Medel was a beast on the BPL silver midfield, he was even used on higher level teams. He went from silver to gold rare and there he is, the Serie A, going from CM to CDM as well. His stronger attribute used to be defending and he just had to lose 4 points on that, plus 3 less points of shooting, and as if that wasn't already terrible, there you go, he also tragically lost 7 points of passing. To sum it up he went from being an excellent player to a beautiful disappointment and it does appear as a reflection on the pitch when you see him failing at simple passing. Sincerely I'd like to meet the person down at EA who did this to the Chilean. I understand that there are people who still like using him this year, he's not bad, but he just used to be so much better and I expected much more from him this year.

Ronaldinho – The Brazilians must be really mad, they not only had to see their national team lose so miserably, then have their main league left out of the game, now they also have to face a dramatic list of several players losing performance. Ronaldinho still keeps his 5 stars of skill, which is good, but on the other hand his shooting is just terrible. Where are the wonderful finesse strikes we used to have him perform? He's lost points on every attribute except for defending, but what do I want to do with defensive stats on a CAM? If still it was a CDM. A disappointment, no wonder why he's now an 800 coins worth player…

Kevin Constant – You shouldn't even know what I'm talking about, but why would this excellent left-back make it to the midfield? Went from being gold to silver, lost points on several attributes and just to make it brilliant he's out of the Serie A. He's now playing at the excellent Trabzonspor (which you shouldn't even know anything about but hey, it's a Turkish club). Since he's French we could think about using him in a Ligue 1 squad or even a French one but no, he went from being one of the best left-backs on FIFA 14 to a nobody on the midfield on FIFA 15. A shame, really.
LM/LW
I've had few disappointments on here, some things like Cazorla and David Silva becoming LM/LW didn't really amuse me at first because that leaves us without many position changing possibilities, yet we can't consider that a significant disappointment. One of the players that lost performance the most was Andre Ayew, who lost his rarity in the first place, had a few attributes lowered and is definitely no longer that pace beast he used to be last year. Lavezzi, playing in the same league, also suffered performance loss but he also lost value as people realised that, leaving Ayew as an alternative. It's not a tragedy but, as I said, we haven't had any big disappointments on the left side. The ones that were crap keep on being like that, the ones that were good didn't change much.
RM/RW
Garath Bale:Okay, let the stones be thrown at me, I'm sure many of you here must love Real Madrid's fast and furious right winger, I also had him as one of the best. With his 94 of pace in a FIFA that privileges the pace abusers I hoped I'd easily get past anyone, however none of that happens, he just seems like a good player to me, nothing more, nothing extraordinary. He loses possession very easily, I did expect more from his 81 of physicality. When I first thought about testing him I believed we'd have a new beast on the right wing, but the only beasty thing about him, for me, is the price.
ST
Mario Mandzukic: Who the hell is Mandzukic? He just went from being one of the biggest stars on FIFA 14 to a total stranger on FIFA 15. It's natural that we'd have some performance loss here once they're putting an end to the header goal sprees, however it seems like he completely forgot how to play football. It's just annoying how he can miss so many chances inside the area. I expected to use him in order to surprise people who think you can't score headers any more, but now the old king of air balls just won't do.

Diego Costa: There you go, more stones I think. Naturally I do make a lot of trades with him, and I know there are many people who use him. However, if you played the demo you know it, Diego Costa was a monster, a machine that would roll over the opponents, he'd win challenges on strength and even pace, his shots were good from anywhere. When FIFA 15 actually started you'd just think about earning coins with trading until you had enough to get Diego Costa. It would just be him and 10 more. Once I bought him I realized he wasn't even close as good to what he appeared to be on the demo, and although he is a good player he's one of the biggest disappointments I've had on this year's Ultimate Team. If we've got an expensive player he has to be at least unquestionable for his position, and that's not the case. I was happy to sell him for whatever kind of profit because he really didn't amuse me on the pitch.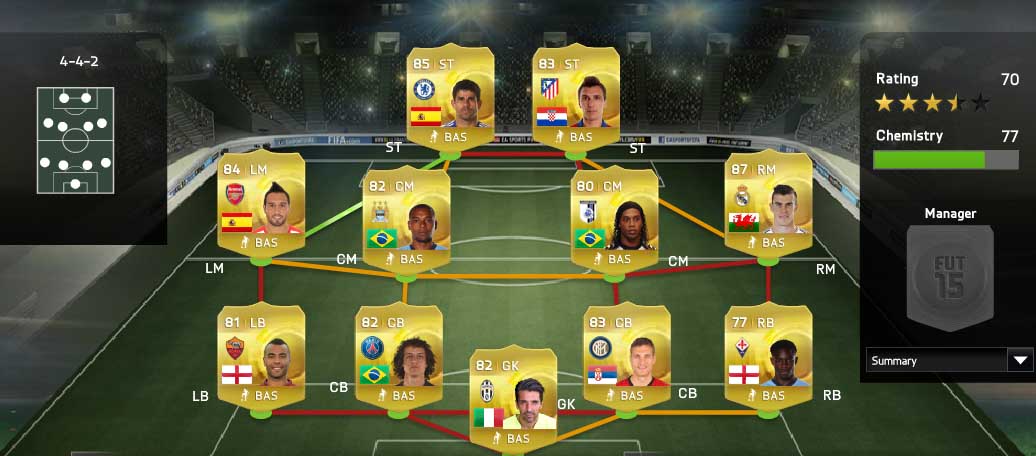 What about you, what was your biggest disappointment? Who didn't meet your expectations? Have you lost money with someone like that?
That's it for today, now I don't wanna be here when the rage comes from someone who considers one of these the best Ultimate Team player ever… It can always happen, right?
See yooou later!