With the FIFA 16 Web App now available, and FIFA 15 well and truly reaching its closing stages, it is a great time to reflect and look back on the various players and cards that have been used over the past year. As each club is refreshed and switched around for the next FIFA this is in many ways a goodbye to all the excellent players that have been used in your team.
But which league is worthy of holding the 'strongest league' title? Whilst in the real world this can be argued using a large number of variables and ideas, in the game it is a different question entirely. As a result I conducted an experiment – I went through the squad guides on this website, assimilated squads from the main five leagues largely based around the guides and gave them a few games in Online Single Matches. And at the end of it all, I had a clear idea as to which leagues provide the best players and was the best to use over FIFA 15.
Plus, if you plan on staying with FIFA 15 for a while, you can use this as a squad guide for the main five leagues in the game – with up to date prices, too.




Quick Access
Ligue 1
The inclusion of Ligue 1 as one of Europe's biggest leagues is a source of controversy – despite nations like Portugal and arguably even Russia and Turkey holding greater records with their clubs in Europe France do have their league as one of the big five and thus get a greater share of high rated players.
Starting XI
Position
Player
Club
Rating
Price (k)
GK
Sirigu
PSG
84
1.8
RB
Aurier
PSG
77
1.0
CB
David Luiz
PSG
82
1.6
CB
Thiago Silva
PSG
87
8.0
LB
Coentrao
Monaco
79
3.1
RM
Lucas
PSG
83
4.0
CDM
Matuidi
PSG
83
2.0
CAM
Moutinho
Monaco
83
1.5
LM
Lavezzi
PSG
82
2.0
ST
Cavani
PSG
86
2.3
ST
Ibrahimovic
PSG
90
85.5
Total Starting XI Price
112.8
Rest of Squad
GK
Mandanda
Marseille
82
1.0
RB
van der Wiel
PSG
77
1.0
CB
Nkoulou
Marseille
80
1.0
CB
Abdennour
Monaco
80
2.3
LB
Bedimo
PSG
76
1.4
RM
Ben Arfa
Nice
78
2.0
CDM
Motta
PSG
82
1.0
CAM
Valbuena
Lyon
81
2.9
LM
Alessandrini
Marseille
76
1.6
ST
Lacazette
Lyon
82
2.0
ST
Beauvue
Lyon
75
1.3
Total Rest of Squad Price
17.5
TOTAL PRICE
130.3
Defence
The defence of Ligue 1 was a major issue for me. Whilst I adore Thiago Silva, who is easily one of the best defenders in the game, it is quite clear that without the Brazilian there is a shocking gap in quality amongst the rest of the cards found in this league. David Luiz is decent but not the quality required to defend well and is often out of position. The rest are varying degrees of bad – Aurier and Coentrao are not up to standard for a good defensive full back and I often found myself subbing Nkoulou on just to be rid of one of the pair. In goal, Sirigu is decent but not a world beater – Mandanda is nothing short of a liability, who will concede goals simply because of his short stature.
Midfield
The midfield from Ligue 1 flatters to deceive. All four of the midfielders in the line-up have ratings securely into the 80s yet often they rarely show it. Lavezzi and Moutinho in particular are massive disappointments, neither player puts in great performances when used and Moutinho in particular often feels weak and underpowered. Lucas was different in that I would actually see myself wanting to use him again after I finished with the game if simply for his decent dribbling and obviously pace. Matuidi was OK – I didn't like him immensely but for what he does he gets a pass. Overall though don't expect wonders from this midfield.
Attack
Cavani and Ibrahimovic were two of the highest rated strikers in FIFA 15, and it shows – they are two quality players who score when given the opportunity. If I had better playmakers going forward I would have easily scored more goals. My main gripe with the PSG duo is the lack of pace – neither is immensely quick and as a result they don't always have it in them to make the runs required. It has to be said though that when they do have the ball, they are by far the most dangerous players in the team.
Squad Depth
If you look at the above table, you will notice that 12 of the 22 players in the squad play for PSG – and that is a sad reflection on where the best players are in the French league. PSG are the basis for any Ligue 1 squad and the other players are not good enough to cut it in quality. Players like Moutinho, Coentrao, and Lavezzi make it into the squad because there isn't enough quality elsewhere to warrant them dropping – a player like Ben Arfa should be nowhere near this team and relying on him for a game is not recommended.
Price
The market's prices are low, which means that only one player in the entire team is worth over 10k – Ibrahimovic costing nearly two thirds of the entire teams cost. The lack of major cost issues make this team very easy to build with a decent amount of coins – but really for what you get on the field I don't know whether it is worth it to spend so much on one player, when the rest of the team is not particularly amazing. Also, there is a reason so many of the squad players here are dirt cheap. Lacazette is also a very good option if you don't want to use either of the PSG strikers, and would easily dislodge one of them if needs be.
Overall
Ligue 1 is a very good league if you have a few coins floating round your club and want a quick, cheap team to build. With the exception of Ibrahimovic none of the players in this team cost an extortionate fee and it is not difficult to use, as players like Lacazette and Lucas are great to have in a team. However when up against a stronger opponent, whether through more potent players or a better mind for the game, this team will struggle. The midfield is far too weak to compete with a physical opponent, and lacks the killer balls to get the play up to Cavani and Ibrahimovic. The defence with the exception of Thiago Silva is frighteningly poor, and good attackers will easily carve up the team.
I also do not think it is worth buying Ibrahimovic unless you are dead set on getting him, and are happy with the Ligue 1 side. In my opinion, it is not worth so much on one player when the rest of the team have trouble matching his ability.
Serie A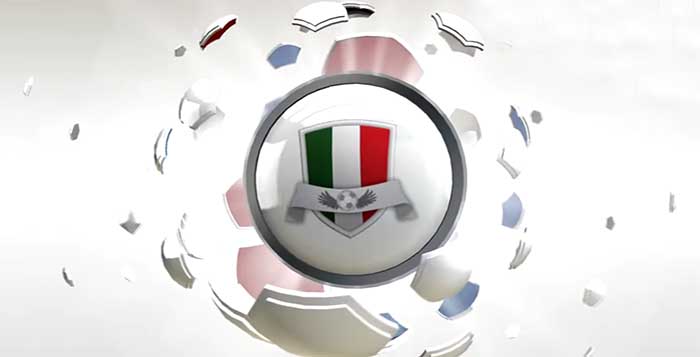 The Italian first division is on the up after many years of seemingly endless decline – as seen by the progress of Italian clubs in Europe over the 2014-15 season. However, from the outlook it does appear as though the league still suffers from a lack of overall quality that other leagues hold.
Starting XI
Position
Player
Club
Rating
Price (k)
GK
Handanovic
Inter
84
1.6
RB
Maicon
Fiorentina
79
1.1
CB
Chiellini
Juventus
84
2.0
CB
Barzagli
Juventus
83
1.4
LB
Evra
Juventus
80
2.0
RM
Cuadrado
Fiorentina
83
4.0
CM
Pogba
Juventus
84
6.3
CDM
Vidal
Juventus
85
3.0
LM
Gervinho
Roma
81
2.0
ST
Tevez
Juventus
85
3.2
ST
Doumbia
Roma
82
2.4
Total Starting XI Price
29.0
Rest of Squad
GK
Buffon
Juventus
83
1.6
RB
Richards
Fiorentina
77
4.0
CB
Miranda
Inter
83
2.0
CB
Castan
Roma
81
1.5
LB
Cole
Roma
81
1.6
RM
Candreva
Lazio
83
3.0
CM
Marchisio
Juventus
83
1.5
CDM
Pjanic
Roma
83
1.3
LM
El Shaarawy
Milan
80
4.0
ST
Higuain
Napoli
84
1.2
ST
Jovetic
Inter
82
1.5
Total Rest of Squad Price
23.2
TOTAL PRICE
52.2
Defence
Serie A has produced and held some of the finest defenders in the world over the years – Cannavaro, Nesta, Maldini and Cafu have all played in the division at some stage in their career. At present, the league is nowhere near those levels of competency. Whilst Chiellini is a top player who will improve any squad he is placed into, like Thiago Silva in Ligue 1 he does not have the support around him to match his own ability. Barzagli is decent, but yet again the two full backs are not up to standard. Both Evra and Cole do not feel as strong as their rating would suggest and are brushed aside easily by any decent winger, and whilst Maicon and Richards are stronger on the other side they do not offer as much as their decent stats require them too. Miranda is a decent stand in across the back four, I found.
Midfield
Cuadrado, Pogba and Vidal make a powerful axis in the midfield – a representation of physicality and pace for the league. All three are solid players who can improve most teams with their inclusion and it shows, as the midfield is not easy to beat off the ball. Pogba and Vidal are very well rounded players but unfortunately they are not the most lethal with the ball and passing can be a little laborious at times. That is nothing, however, compared to the joke that is Gervinho on the left. How he is so high rated I will never know – no ball control, terrible first touch, and a woeful shot. His pace is his one saving grace but do not expect much from him – the Ivorian is a player to avoid at all costs if you do not need him.
Attack
Tevez and Doumbia on paper are a superb attack – one pacey, nimble striker in Doumbia and a powerful, efficient partner in Tevez. Yet in the games I played with the side the two rarely complement each other and instead look distant and separate. I could rarely get the two to work together in a move, and both looked poor whenever required to finish the chance. Of the two I actually preferred Doumbia – largely down to the pace, which I am aware is viewed as 'cheap' by many but I felt like I could rely a lot more on the Ivorian than I could the Argentine.
Squad Depth
A far healthier situation that in Ligue 1. Miranda and Buffon I will happily swap with the players I placed in the first team, giving the defence a bit more leniency in terms of who you need in the side. In midfield I actually thought that Pjanic and Marchisio were great stand-ins for Pogba and Vidal – especially Pjanic, who easily is the best passer I used from Serie A. The left is a massive weakness though, as El Shaarawy is not much better than Gervinho and I found myself avoiding playing down that flank, Candreva, Jovetic and Higuain are all decent attackers and will perform if placed in the team.
Price
The one thing this league has over the other five is the pricing of its players. Not one of the squad will cost you over 10k, and you only need about 30k to build the entire first team. At 50k total squad price, that is a very efficient and healthy amount to spend on a squad, and you won't find the money drained away to be inefficient. Sadly there are a few transferred players, meaning Richards, Cuadrado and El Shaarawy have steeper prices, but this shouldn't deter you as generally the league has great prices for what it offers.
Overall
Serie A is a far, far superior league to Ligue 1 – the players out match them in near every position, the team is more balanced, and there are much better options if you don't want to rely on certain players as you would have to with the French league. However, I found that I had a harder time using this team – Pogba and Vidal, for as good as they are, are not the ideal players for great passes and in fact Pjanic often made the difference when I brought him on – usually in place of the awful Gervinho. I didn't score as many goals, and I put that down to a lack of an immensely high rated –player in the team. Ibrahimovic and to an extent Cavani scored the 50-50 goals for me in the Ligue 1 team, Tevez and Doumbia did not – and really there is no one in this league who has a world class rating.
The stand out performers were Chiellini, Cuadrado and surprisingly Pjanic – but I found this team harder to use than Ligue 1 and as a result I would not advise the league if you want the best players. However for the cost, and the players used, this is definitely a viable option for those who like the division.
Bundesliga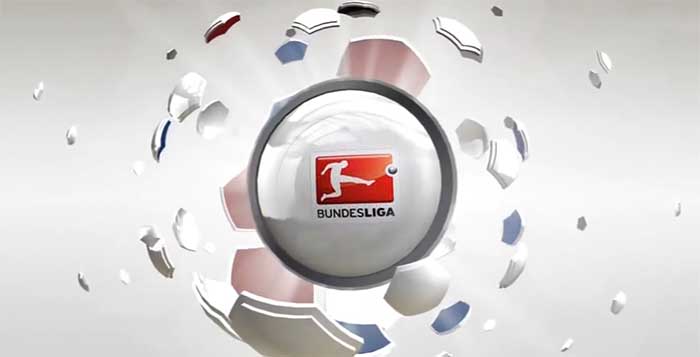 The German division is another that has seen immense progress over the last few seasons, especially with the German national team winning the World Cup last summer. Don't let the idea that Bayern Munich are the only team get into your head as in reality Dortmund, Wolfsburg and Leverkusen all possess very strong squads. In game though, this might be a little different…
Starting XI
Position
Player
Club
Rating
Price (k)
GK
Neuer
Bayern
90
35.0
RB
Piszczek
Dortmund
82
2.8
CB
Boateng
Bayern
86
3.0
CB
Benatia
Bayern
84
1.5
LB
Alaba
Bayern
82
9.4
CDM
Schweinsteiger
Bayern
88
5.0
CM
Lahm
Bayern
87
4.0
CM
Gotze
Bayern
86
5.5
RW
Robben
Bayern
90
75.0
ST
Lewandowski
Bayern
87
13.0
LW
Reus
Dortmund
86
14.0
Total Starting XI Price
168.2
Rest of Squad
GK
Weidenfeller
Dortmund
83
1.3
RB
Trasch
Wolfsburg
76
1.0
CB
Hummels
Dortmund
86
3.0
CB
Sokratis
Dortmund
82
1.0
LB
Rodriguez
Wolfsburg
80
1.5
CDM
Gustavo
Wolfsburg
82
1.2
CM
Gundogan
Dortmund
83
1.6
CM
Kagawa
Dortmund
83
1.3
RW
Sam
Schalke
80
1.5
ST
Hernandez
Leverkusen
81
4.0
LW
Ribery
Bayern
88
35.0
Total Rest of Squad Price
52.4
TOTAL PRICE
220.6
Defence
Neuer is the highest rated keeper in the game and it shows – whilst his 35k price may put you off if you have the money to buy him, you will notice the difference in that you won't concede as many goals. The defence in front of him is very solid as well – Piszczek and Alaba are excellent full backs and crucial to any Bundesliga team, whilst Boateng and Benatia make a mean, effective defensive pairing. The defence in this league is arguably the strongest of any of the leagues in Europe, and you'll feel it if you use this back line.
Midfield
The Bayern trio I put in the middle is one of the best parts of the team. Lahm is disappointingly not a full back but his card is as solid as ever – with the exception of height and physicality he is easily one of the best players I have used in this game, gets forward to attack and stays back as well. Gotze as the other more offensive midfield is strong as well – excellent passing, superb dribbling and a decent shot as well. Schweinsteiger in the middle offers defensive security and a very powerful long shot – it is quite clear that these three are above all others with their inclusion in this team and make one of the best midfields in Europe, for both the Bundesliga and Bayern.
Attack
If you weren't convinced by my generous opinion of the Bundesliga midfield trio, look no further than the front three for an example of the quality that the Bundesliga has to offer. Robben, Lewandowski and Reus make one of the strongest front three you can build – Robben and Reus have blistering pace, a lethal shot and perfect dribbling, whilst Lewandowski is clinical and precise and the perfect man to have in the middle to retain the ball and deliver the final blow. All three are easily some of the best forwards I've used in the game and would easily make the shortlist for a 'World XI'.
Squad Depth
One thing is very clear when you view this squad – the club that offer near all the quality is Bayern Munich. The squad could very easily just be a Bayern squad for how lacking in diversity it is in the main eleven. However, that should not deter you from the division as there is plenty of quality found within the rest of the team. Hummels and Sokratis are very good options for CB, as well as Naldo, Subotic and even Martinez who I didn't include in the squad. Ricardo Rodriguez is one of the most underrated full backs in the game – excellent set piece stats and a potent defender, and should easily be a good deputy for Alaba. The midfield three of Gustavo, Gundogan and Kagawa is still a potent one, and Ribery is very interchangeable with Reus – it is your own choice as to who you prefer for the starting XI.
That is not to say there aren't problems with the line up in this side. There is no quality right back once Piszczek is selected, meaning you have to select someone similar to Trasch – who only makes it in on virtue that he was a free pack player in the squad. Similarly at right wing there is not a player anywhere near Robben's quality – Farfan and Blaszczykowski are not as good as in previous years and I find using Bellarabi and Aubameyang to be frustrating due to their lack of end product. Sam is only in the squad I showed as – again – he is a free pack player. Perhaps the biggest problem lies up front – if you don't like Lewandowski your other choices are Huntelaar, Kiessling and Hernandez – of which I only like and would recommend the Mexican. The squad depth is varying depending on the position in the squad.
Price
There are quite a few high rated players in this team, and as a result this squad will cost a decent amount. In the starting line up all three of the forwards have five figure prices and together they exceed 100k – and as mentioned before Neuer requires a lot of money to shell out. Ribery sat on the bench for 35k will also be a gripe for some, especially as some teams can be bought for that amount. As with many big club players, the Bayern factor boosts the price slightly, which makes the first team a tad more expensive than many of its European counterparts.
Overall
It is with Bundesliga that we come across many of the real quality players in FIFA 15. Neuer and Robben are the highest rated players in their position and when used it shows – similarly players like Alaba, Boateng, Reus and Schweinsteiger are outstanding and a key part of the side that they are placed in. The side has no weak links in the starting lineup and can be relied upon to deliver results. I found the team easy to use, great to play with, and had the best win record with the side – giving it a very good approval from me.
Obviously if you don't have the money then a few of these players will be out of reach, and if you believe that a defence should not have lots spent on it then the likes of Alaba and Neuer may not be the players to have. But for under 300k I would say that the starting line-up delivers in its full, and makes for a very strong squad. Definitely worth it at the end of the game.
Liga BBVA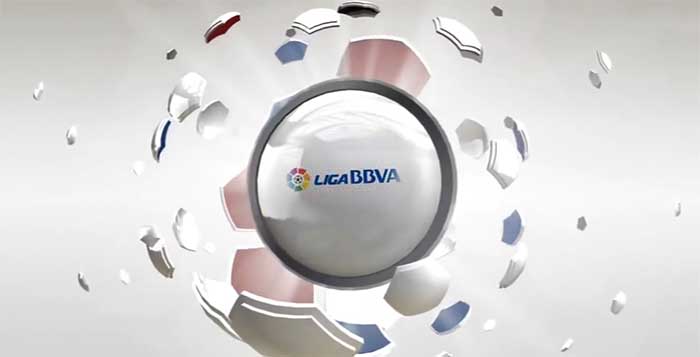 The Spanish League holds two of the most successful teams in world football – Barcelona and Real Madrid. The two sides have won the last two European Cups and generally are regarded as the pinnacle of club football. Teams like Atletico, Valencia and Sevilla have also risen in recent years to be considered some of the finest in Europe and in general the league is very strong. Some of the worlds best players ply their trade in the division.
Starting XI
Position
Player
Club
Rating
Price (k)
GK
Casillas
Real Madrid
84
2.4
RB
Dani Alves
Barcelona
83
5.6
CB
Ramos
Real Madrid
87
22.5
CB
Pique
Barcelona
84
2.5
LB
Marcelo
Real Madrid
82
6.0
CM
Iniesta
Barcelona
89
6.0
CM
Modric
Real Madrid
87
4.8
CM
Rodriguez
Real Madrid
86
3.0
RW
Bale
Real Madrid
87
80.5
ST
Messi
Barcelona
93
501.0
LW
Ronaldo
Real Madrid
92
604.0
Total Starting XI Price
1238.3
Rest of Squad
GK
Bravo
Barcelona
83
1.6
RB
Carvajal
Real Madrid
80
2.0
CB
Godin
Atletico Madrid
84
1.3
CB
Miranda
Atletico Madrid
83
2.0
LB
Jordi Alba
Barcelona
81
3.0
CM
Isco
Real Madrid
84
3.4
CM
Xavi
Barcelona
86
3.0
CM
Busquets
Barcelona
85
2.5
RW
Vela
Real Sociedad
83
3.3
ST
Suarez
Barcelona
89
71.0
LW
Neymar
Barcelona
87
50.0
Total Rest of Squad Price
143.1
TOTAL PRICE
1381.4
Defence
It is rare to have a back four that is better at attacking than defending, but the defence installed in this team tried their best to make that their goal. Dani Alves and Marcelo are great at going forward and helping the attack, yet are out of position so often that they leave the defence wide open. Ramos often forgets he is a centre back and charges forward far too often – great for corners and last minute attacks, but rubbish for most of the game and a liability at the back. Pique is marginally better than Ramos but is also much slower and lower rated – making it far less excusable when he follows Ramos into pushing forward. When the back four stay back they are very good, but if your opponent likes to counter attack be prepared to concede. Casillas is Casillas – makes very good saves but often has lapses of concentration and concedes goals that he shouldn't do. But he isn't as poor as many would make him out to be and can still play a good role in this team.
Midfield
Iniesta, Modric and Rodriguez are some of the highest rated midfielders in the game and it shows – all three have excellent passing and attacking ability and regularly get involved with the forwards in creating goals and making chances. Whilst I find that they can be easy to push off the ball due to their lack of strength or physicality, they are wizards whilst on it and remain a key part of the side because of it. Easily the finest passers of the ball I have used in this FIFA and Iniesta in particular has to be in every Liga BBVA team – the assists he will rack up are innumerable.
Attack
The two highest rated players in the game make up most of this attack and it shows – Ronaldo and Messi are outstanding players who are mandatory for any high quality Spanish league team. Messi's ball control, dribbling and passing is second to none, whilst Ronaldo's sheer athleticism and power in his shot makes him an absolute nightmare for your opponent to deal with. Of course, it is obvious to all that the best two players in the game play excellently, but it needs highlighting that if you have these players, they will score you goals. Don't let the ability of Messi and Ronaldo overshadow Bale though – the Welshman is a very talented player in his own right and a very useful asset to have in your team. He makes up what is easily the strongest attack in FIFA 15 – and you will be very tricky to stop if you know what you're doing and have these three up front.
Squad Depth
The rest of Liga BBVA is very talented in its own right, containing many talented players from the teams outside of Barcelona and Real Madrid. I actually preferred the defence in my second team for this league as Godin and Miranda remained at the back for most of the game – making them far more reliable than the Spanish duo I had in my main team. Isco, Xavi and Busquets are only marginally worse than the midfield in the first team but don't let that deter you from using this Spanish axis – they are a top trio and will create many chances for you. Yet again going forward is where the greatest players lie as Suarez and Neymar lie waiting for you to use them – the two are good enough to the first line up and only have the misfortune of having Messi and Ronaldo ahead of them. Vela on the right is a drop in quality from Bale but is by no means a poor player to have, and not in the squad lie the likes of Griezmann and Benzema who are potent attackers to have.
There is no position in this squad that I feel lacks a suitable back up, and I think that Liga BBVA is really well served when it comes to the depth of players you can choose. Unmentioned in this squad are the likes of De Marcos, Filipe Luis, Pepe, Varane, Mathieu, Kroos, Rakitic and Pedro – which shows the wide breadth of players available in this league.
Price
This is the largest flaw with this squad – the mammoth prices that some of the players have. Before we even reach the obvious source of cost in the team, players like Ramos, Alves and Marcelo already have high prices for what stage FIFA is at and the actual usefulness they have in the team, and given how the defence performed for me there is no way I would want to pay over 20k for Ramos. Everyone in the starting line-up is Barcelona or Real Madrid which boosts their price further – irritable if trying to purchase some of the many high rated midfielders in this league.
But onto the biggest eye sore in the team – the prices of your forwards. Messi and Ronaldo combined cost over one million coins – which is a ridiculous amount to have to outsource to afford them and not something many people have just in their club to spend. Bale, Neymar and Suarez cost over 200k – you have to ask whether it is worth having so much spent on players not even in the first team. You need vast wealth to be able to have these players in your team, and as a result this is a major turn off for many players. I had to spend a lot of time trading to try and build up the wealth to have these two players in my team.
Overall
When using this team I gave the ball as much as I could to Messi and Ronaldo – they are, simply put, the best players in the game by a mile and their quality is unmatched by anyone else. Any time they are on the ball they could score, and having top playmakers like Iniesta and Rodriguez around them only made the attack on this team even better. However my defence cannot be given the same praise – whilst some blame has to be placed on me for not having any real defensive midfielders bar Modric the back four showed no solidarity and let many goals in by virtue of not being around to stop the opposing teams attack. Ramos in particular was terrible for this and nowhere near as solid as players like Thiago Silva, Boateng and Chiellini in teams prior.
But it is important to recognize how expensive this team is. I am one of the lucky ones in that I have got to experience using these players, when in reality the average player has not got a chance to use Messi or Ronaldo in their team due to their cost. That lowers the praise I give to Liga BBVA – many of the best attackers will never be reached for many. I would recommend that if you don't have the money for those two I would go for a Bale, Benzema Neymar front three as they are still very strong and cost a lot less. If you get the chance to enjoy using Ronaldo and Messi, though, be thankful for what you have as it is very strong.
Premier League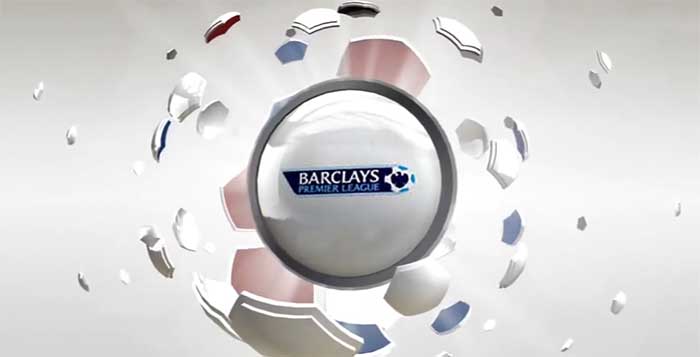 Onto our final league, the 'best' in the world – the Premier League. Recent years have seen English teams decline, with poor performances in Europe and underperforming national team success – but that doesn't reflect in FIFA as many of the world's finest players play in this division.
Starting XI
Position
Player
Club
Rating
Price (k)
GK
Courtois
Chelsea
86
7.0
RB
Zabaleta
Man City
83
3.0
CB
Kompany
Man City
86
5.4
CB
Koscielny
Arsenal
82
2.2
LB
Baines
Everton
82
3.0
RM
Sanchez
Arsenal
85
12.5
CM
Yaya Toure
Man City
86
30.5
CM
Di Maria
Man United
86
14.5
LM
Hazard
Chelsea
88
40.5
ST
Aguero
Man City
87
45.0
ST
Costa
Chelsea
86
4.3
Total Starting XI Price
167.9
Rest of Squad
GK
De Gea
Man United
85
2.5
RB
Debuchy
Arsenal
80
1.3
CB
Cahill
Chelsea
81
1.9
CB
Vertonghen
Tottenham
82
1.4
LB
Filipe Luis
Chelsea
82
2.4
RM
Walcott
Arsenal
81
1.5
CM
Schweinsteiger
Man United
88
10.0
CM
Ozil
Arsenal
86
4.0
LM
Cazorla
Arsenal
84
1.6
ST
Falcao
Man United
88
4.0
ST
Sturridge
Liverpool
83
3.0
Total Rest of Squad Price
33.6
TOTAL PRICE
201.5
Defence
Courtois is the second best keeper in the game and that is reflected on the pitch – his 6 foot 6 height and his immense stats make him a key part of the team for when he is called upon. Kompany's high rating really shows here as he makes you feel his presence – and with Koscielny next to him it is often near impossible to break them down. In Zabaleta and Baines I found two defensively solid and excellent full backs – easily some of my favourites in the game as they were solid throughout the time I used them. Defenders who stay back may not be seen as exciting like the likes of Alves or Marcelo but when it comes for the time to defend, they are crucial and I can safely say that these two were that in this team.
Midfield
I don't particularly think you need to say much about the midfield to see how strong it is – Hazard, Yaya, Di Maria and Sanchez make for some of the most overpowered players in the game and they reflect than in the game. Yaya is a force to be reckoned with in the middle of the park, Di Maria going forward is brilliant, and Hazard and Sanchez can easily be pushed up the field to be made into de facto strikers. Whilst there isn't a playmaker in the mould of Iniesta or Gotze as such the sheer pace and power of Di Maria and Yaya make this line up an excellent one in my opinion.
Attack
Behind Messi, Sergio Aguero is my favourite striker on FIFA 15. He is what makes the difference on so many occasions in this starting line-up and the times he has rescued me from defeat is innumerable. His pace, shot and dribbling make him the ideal player to have in the game, and without him the Premier League side is missing a lot. But then you come onto the conundrum of who should partner him – which is one I am yet to really answer. My experience of van Persie can be described as nothing short of awful up front, and Rooney I converted to a centre mid and thus omitted from this squad. Costa is good but not amazing and next Aguero this is displayed quite a lot – yet he edges it over Falcao, who lacks the pace and strength to succeed to the degree of the Spaniard, and Sturridge, who despite being quick and good with the shot is lacking in the quality areas of the game.
Squad Depth
I would argue that the Premier League is graced with the best squad depth out of any of the major five leagues. In each position there are at least two other players rated above 80 who can take the main players position, and do a good job as well. Defensively the team is not as strong without Courtois and Kompany, but that should not take anything away from the ability of Cahill and Vertonghen, who do just as solid a job. Luis and Debuchy are also good stand ins for Baines and Zabaleta.
It is the left mid position that perhaps has the weakest stand in. If you are someone who appreciates the pace and speed of your wingers, then unless you want to use Schurrle or Depay there isn't an appropriate stand in for the winger. For me, Cazorla is a revelation to use and one of my favourite players – thus putting him in my team was not a problem. Silva would perhaps be a stronger option if you are fine with considering Cazorla for the position. Players like Walcott, Sturridge and Falcao will all also do the business in place of the main Premier League players.
Price
Whilst the Premier League is notorious for having exceedingly boosted and unattractive prices it is clear that given the time of year the prices are actually quite attainable. Players like Aguero, Hazard and Di Maria can all be bought for less than 50k each, and in total the squad has a cost of just over 200k – which is less expensive than the Bundesliga and Liga BBVA teams. This shows the great value that the league now has as a result, and should make anyone worried about the price of the BPL players put their doubt to rest.
That isn't to say the league is cheap by any means – 200k is still a lot of money. But it is far cheaper than BBVA and also less than the Bundesliga, so do not take the other two leagues over this one simply down to price.
Overall
The Premier League prides itself on being a fast paced, action packed league where anyone can do well – and that is what you get from the team picked. Unlike in the other leagues where there is always one team prominent in all the squads you make, this team has a wide range of players from all the top teams – and all the top teams have top squads. This means that many players not mentioned in this squad still make this team an excellent one.
I have used a Premier League squad for the majority of FIFA, and I can safely say that as a personal preference it is my favourite to use. It may sound cheap but the speed of many of the forwards in the league compared to the others in other leagues is unrivalled and I think the league is the most balanced out of any of the others in the game. The only real weakness I can think of is the lack of a second striker to support Aguero, however a formation can easily be adapted to rectify that. On the whole, I would say that this is my favourite league to use – however I will have some bias as I am British and I have used the Premier League team outside of this study.
FIFA 15 Strongest League Summary
Across all five leagues here, there are strengths and weaknesses, and that should be recognized. I have made this table to summarize my own opinion.
| | | | | | | | |
| --- | --- | --- | --- | --- | --- | --- | --- |
| | Defence | Midfield | Attack | Squad Depth | Price | Value | Overall |
| 1 | Bundesliga | Liga BBVA | Liga BBVA | Premier League | Ligue 1 | Serie A | Premier League |
| 2 | Premier League | Premier League | Bundesliga | Liga BBVA | Serie A | Liga BBVA | Liga BBVA |
| 3 | Liga BBVA | Bundesliga | Premier League | Serie A | Premier League | Premier League | Bundesliga |
| 4 | Serie A | Serie A | Ligue 1 | Bundesliga | Bundesliga | Ligue 1 | Serie A |
| 5 | Ligue 1 | Ligue 1 | Serie A | Ligue 1 | Liga BBVA | Bundesliga | Ligue 1 |
It is my opinion that the Premier League is the best league coming out of FIFA 15. There are players who, whilst not on the level of Messi and Ronaldo, still are excellent to use and cost a fraction of the price that many of the Barca and Real forwards do. It has the best squad depth with numerous quality players for each position, and the most even squad ability over the pitch. I think that this year it has been the English first division that shines through as the strongest.
What do you think? Leave your opinion on what the strongest league has been in the comments.


The prices of this article are for XBox






The Author: Owen Macdonald
Owen Macdonald is a 25 year old from London, United Kingdom and supports Fulham FC. Whilst a relative newcomer to the Ultimate Team franchise, having created his first team in FUT 13, Owen's passion and ever growing knowledge of the footballing world has led to a love for FUT.
His enthusiasm for the game is not matched by many, and if asked will gladly talk about FUT and football on the whole for hours. Away from football Owen is a keen writer and enjoys politics and cinema.