If you want to have success into the pitch, you must to know the basic controls of the game.
In this tutorial we will share with you the best FIFA 15 gameplay tips about dribbling.
TOP 3 Dribbling Tips for FIFA 15



3
Slow Down Turbo

One thing you need to remember, is that this game is different. You need to forget how the old game was played and how easy it was to turn. Too many FIFA beginners immediately press the turbo (sprint) button as soon as their player starts dribbling, which is an enormous mistake. While your player does dribble at a much higher pace, you cannot cut as sharply, which makes it easier for your opponent to retake the ball. Only use the sprint button when your player has lots of open field, or to explode past your opponent after completing a Skill Move.


2
Analyze Each Touch

With FIFA 15, you should always be thinking one or two touches ahead. Players in FIFA take different touches depending on their current speed, so it is always best to determine how many touches you want to take before passing the ball off or changing direction. In FIFA 15, you have access to many different dribbling controls so it is important to know when to dribble in a collapsed circle vs. when to shield the ball vs. when to use face-up dribbling.


1
Be Unpredictable

The biggest tip for dribbling is to be as unpredictable as you possibly can. The most frustrating thing for anyone in FIFA is when your opposition reads your play every time; most beginners tend to do the same thing over and over again. Every time you attack, try to do something different. Try to avoid having a set routine because it will drive you into a rut and human players will easily exploit your weaknesses. Don't go into a game thinking, "I am going to attack in this way." Instead, with every attack try to do something different that your opponent is not going to predict.
Undoubtedly, your opponent will still be able to read you, but the game will be much less frustrating if you are always trying new attacks. Constantly change directions and speeds. Keep in mind that this year's game requires less sprinting and more precise technical dribbling in tight spaces.
_________________
STOP THE BALL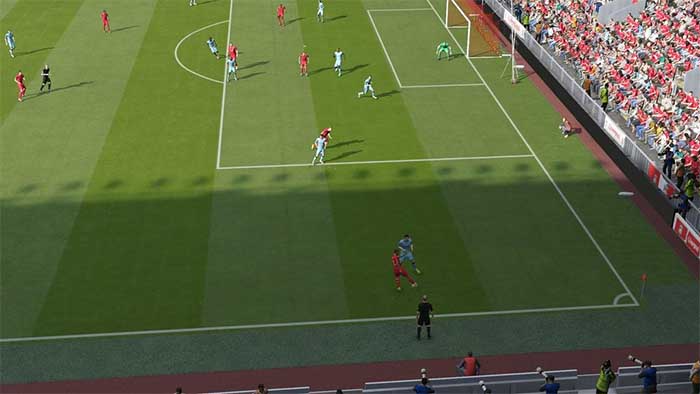 Xbox Controls
Left Bumper + No Direction
Playstation Controls
L1 Trigger + No Direction
Situations
Situation 1: This move is advantageous for quickly changing direction and tricking your defender.
Situation 2: When your player is countering and you're waiting for your players to catch up.
Situation 3: Along the sidelines, execute the stop the ball in hopes of drawing a corner kick from the defender kicking the ball out of bounds.
_________________
KNOCK ON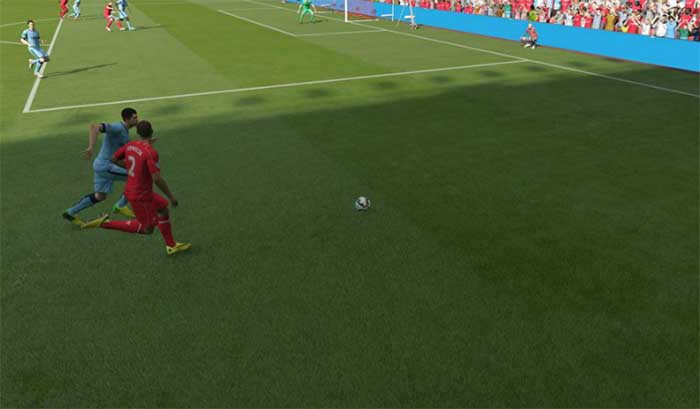 Xbox Controls
Right Trigger + Right Thumbstick + Direction
PS Controls
R2 Trigger + Right Thumbstick + Direction
Compared to FIFA 14
The "knock on" was disappointing in FIFA 14. The defender used to put himself between you and the ball, but now the effective knock on has returned.
Situations
Situation 1: On a fast break with open field in front of you.
Situation 2: Knock it around the goalkeeper to create space.
_________________
SHIELD BALL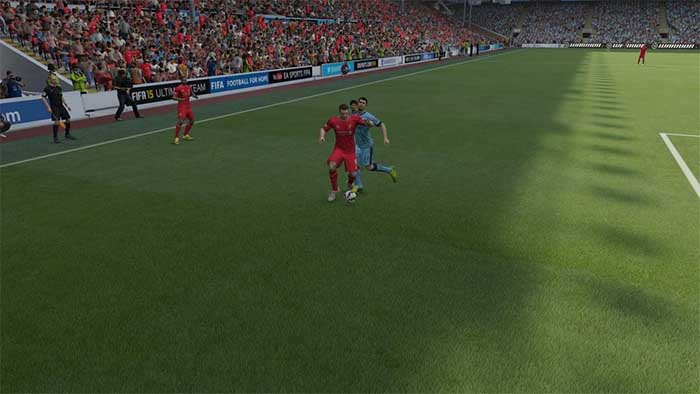 Xbox Controls
Left Trigger (+ Right Thumbstick for fakes)
Playstation Controls
L2 Trigger (+ Right Thumbstick for fakes)
Situations
Situation 1: When you are facing a high defensive pressure situation and your player is stronger than the defender.
Situation 2: When an opposition player starts to pressure you, use shield the ball in addition to the right thumbstick to perform ball fakes and juke the defender. If the defender shades to one side, release the shield button and quickly spin out in the opposite direction.
_________________
CANCEL TRAP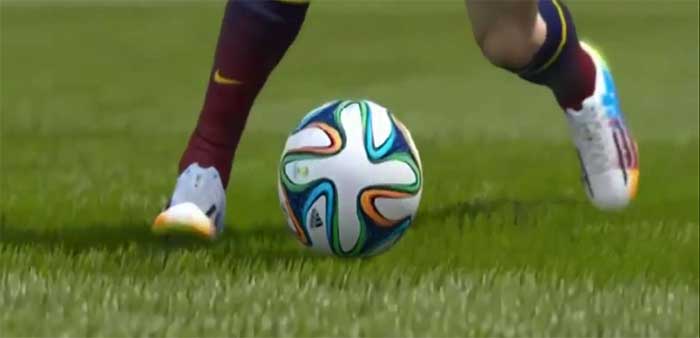 Xbox Controls
Left Trigger + Right Trigger
PS Controls
L2 Trigger + R2 Trigger
Situations
Situation 1: Most useful when it appears your "through ball" will be stolen by a defender.
Situation 2: To change the line of your attacking player to get the ball earlier than before.
_________________
FACE UP DRIBBLING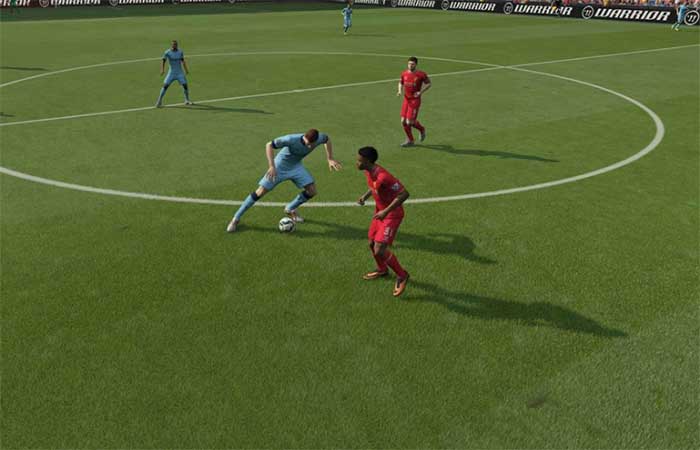 Xbox Controls
Left Trigger + Right Trigger
PS Controls
L2 Trigger + R2 Trigger
Compared to FIFA 14
Drastic changes to skilled dribbling make it more effective than ever before.
Situations
Situation 1: Used in the box to tease your defender into a foul that will result in a penalty kick.
Situation 2: On a one-on-one breakaway along the wing, use the skilled dribbling cut to get a little bit of an edge on the defender.
Every two weeks, we publish a new high quality FIFA 15 Gameplay guide.
Don't forget to visit us to know how to improve your skills
Every day we work hard to help you to become a better FUT player. We know that we have helped thousands of players build strong teams filled with the best players of the world. However, to be a top Ultimate Team player, you will need something more. You will need to know how to play FIFA itself. That's our goal now. We will help you with that. How ? We have made a partnership with OrangeOctop.us, the creators of the best FIFA guide. Why it is the best ? Because the authors are the best professional FIFA gamers of the planet. They teach us everything, step by step, what we need to know to improve our FIFA skills.
The OrangeOctop.us FIFA 15 Guide is by far the best we ever found.
It is a brilliant complement for your FIFAUTeam experience. We strongly recommend its buy.
The guide will give you game changing tips and strategies specific to FIFA 15. It can help you:
Analyze your opponent's formation
Maximize your controller skills
Master new skill moves
Get next generation platform specific tips
And much, much more…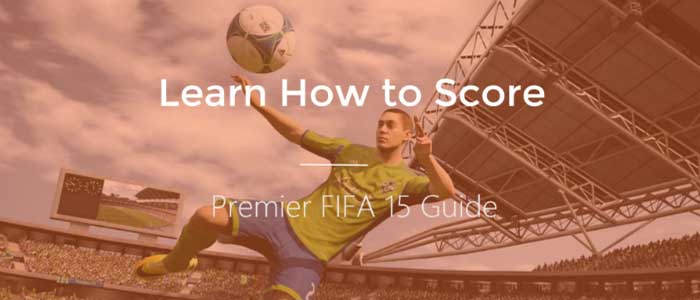 To access the Premier FIFA 15 Guide click
[vc_button title=" HERE " color="default" size="size_large" href="https://orangeoctop.us"]