If you want to have success into the pitch, you must to know the basic controls of the game.
In this tutorial we will share with you the best FIFA 15 gameplay tips about passing.
TOP 3 Passing Tips for FIFA 15



3
The Beautiful Game is Back

Last year we came out and told everyone not to play the "Beautiful Game." Guess what? This year, we are recommending players to play the "Beautiful Game." FIFA, this year, is rewarding players that are trying to play tiki-taka like Barcelona. Instead of always going for attacks and shooting, just keep passing it around and keep moving. Make sure your opponent touches the ball as little as possible towards the end of the game. This year you can play really nice football that is enjoyable to watch and still actually win whilst getting better at the game.


2
Beat Overaggressive Defences over the Top

Over-the-top through balls can be very effective in this year's game. First, try to read the play before it has already been made. A lot of players will have two strikers and will try to one-two excessively between them, and a good opponent will simply move the centre back into a position where they can intercept the pass.
Within the first 15 minutes of a game, you should be able to determine how aggressive their defensive style is.


1
Hold LB or L1 While Passing and Receiving

You can instantly control first-touches nine times out of ten by constantly holding LB / L1 when you're about to receive a pass. When you have the ball with your midfielder that you want to go forward, keep holding LB / L1 and the recipient of the pass will stop on the ball. This will put you at a slight disadvantage because it can really slow your play down. This is because your players tend to take a second to control the ball.
Holding LB / L1 while passing, will make the player who passed the ball do a forward run in hopes of re-acquiring the ball.
Use this with caution because if you hold LB / L1 and pass with a centre back, they will run up field and leave a gap in your defence.
However, this will resolve your frustration from players taking unnecessary big touches and losing the ball. When you are about to receive the ball, try to make sure you are not holding sprint. Especially, if you are receiving a pass and your player is sprinting in the direction the pass is coming from.
_________________
SHORT PASS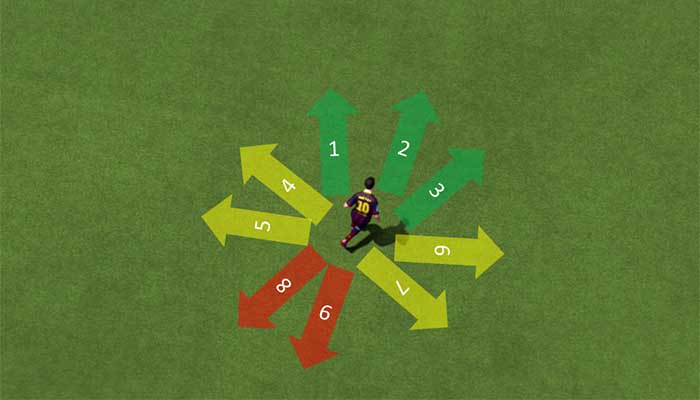 Passing lanes 1-3: most accurate, 4-7: diminished accuracy 8-9: least effective
Xbox Controls
A Button
Playstation Controls
X Button
Compared to FIFA 14
The passing function's effectiveness has stayed relatively the same. However, the first touch has become more randomized, which makes passing seem more difficult because of the increase in turnovers.
Situations
Situation 1: Passing to players directly up the pitch from you tends to be the most accurate.
Situation 2: Using simple passes to attack down the middle.
_________________
KNOCK ON
Xbox Controls
Right Trigger + Right Thumbstick + Direction
Playstation Controls
R2 Trigger + Right Thumbstick + Direction
Compared to FIFA 14
The "knock on" was disappointing in FIFA 14. The defender used to put himself between you and the ball, but now the effective knock on has returned.
Situations
Situation 1: On a fast break with open field in front of you.
Situation 2: Knock it around the goalkeeper to create space.
_________________
THROUGH BALL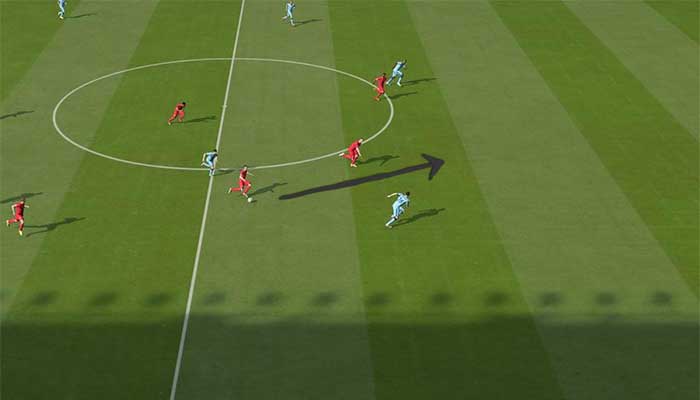 Xbox Controls
Y Button
Playstation Controls
Triangle Button
Compared to FIFA 14
The through balls effectiveness has stayed the same from FIFA 14 to FIFA 15.
Situations
Situation 1: Consider using the through ball when you have a player in a position with a lot of space in front of him to run into.
Situation 2: Through balls are unlikely to be cut off by the defender, and the pass will be made to a player with space in the middle of the pitch.
_________________
LOBBED THROUGH PASS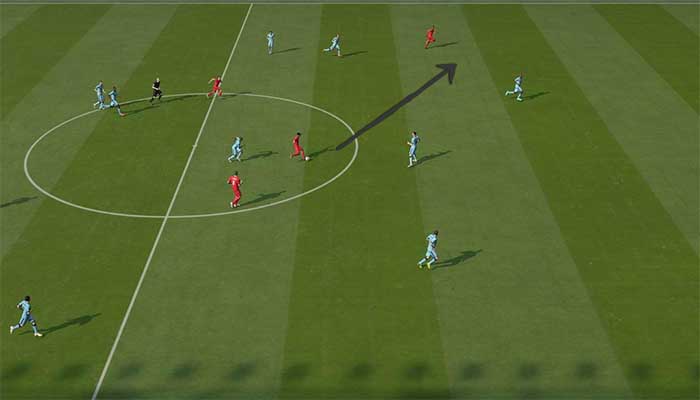 Xbox Controls
Left Bumper + Y Button
Playstation Controls
L1 Bumper + Triangle Button
Situations
Situation 1: Most useful when it appears your "through ball" will be stolen by a defender.
Situation 2: To change the line of your attacking player to get the ball earlier than before.
_________________
DUMMY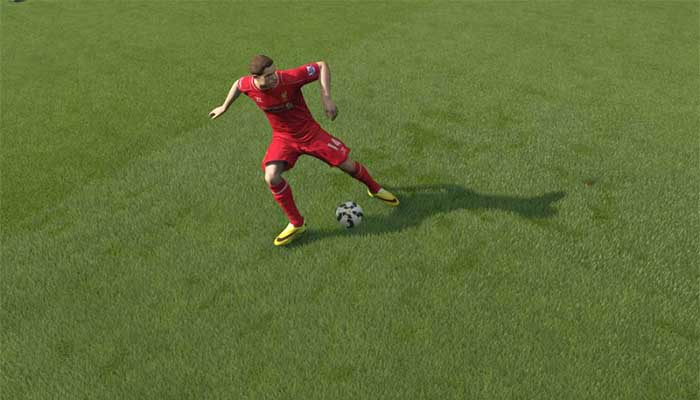 Xbox Controls
Right Bumper (Press and Hold)
Playstation Controls
R1 Trigger (Press and Hold)
Situations
Situation 1: Best application is when your players are in close proximity to each other. Otherwise, the pass might not have enough pace on it to reach the next player.
Situation 2: Punishing an overaggressive defender that is trying to rush your play.
_________________
FLAIR PASS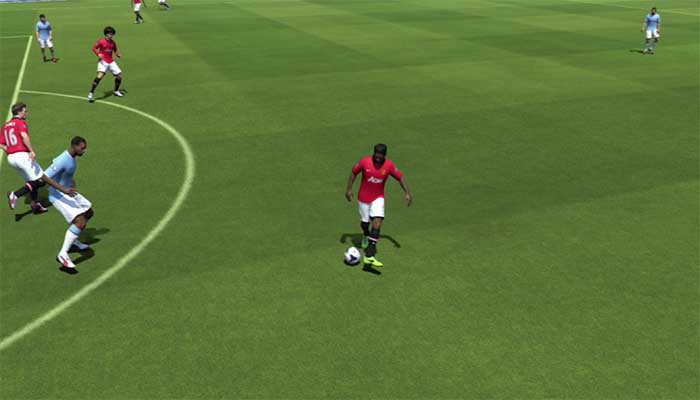 Xbox Controls
Right Bumper + A Button
Playstation Controls
R1 Trigger + X Button
Compared to FIFA 14
The passes are not very effective and should not be used in competitive matches.
Situations
Situation: The flair pass has no place in competitive matches; it is used purely for show.
Every two weeks, we publish a new high quality FIFA 15 Gameplay guide.
Don't forget to visit us to know how to improve your skills
Every day we work hard to help you to become a better FUT player. We know that we have helped thousands of players build strong teams filled with the best players of the world. However, to be a top Ultimate Team player, you will need something more. You will need to know how to play FIFA itself. That's our goal now. We will help you with that. How ? We have made a partnership with OrangeOctop.us, the creators of the best FIFA guide. Why it is the best ? Because the authors are the best professional FIFA gamers of the planet. They teach us everything, step by step, what we need to know to improve our FIFA skills.
The OrangeOctop.us FIFA 15 Guide is by far the best we ever found.
It is a brilliant complement for your FIFAUTeam experience. We strongly recommend its buy.
The guide will give you game changing tips and strategies specific to FIFA 15. It can help you:
Analyze your opponent's formation
Maximize your controller skills
Master new skill moves
Get next generation platform specific tips
And much, much more…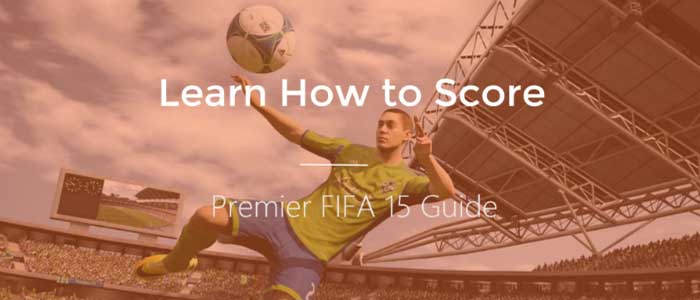 To access the Premier FIFA 15 Guide click
[vc_button title=" HERE " color="default" size="size_large" href="http://orangeoctop.us"]