Do you need help to fix something in your FIFA 15 Ultimate Team ? You just need to follow our troubleshooting guide.
IMPORTANT
If you need more help than what you find in this guide, please contact EA Support.
They have a team of specialists ready to help you.
FIFA 15 Ultimate Team Help
We joined the community feedback, the EA Sports advices and our own experience to build this troubleshooting guide. If you need help, just follow the following workarounds.



SECURITY


ACCOUNT AND LOGIN


CONNECTION


CRASHING AND FREEZING


FIFA POINTS


MARKET


FUT WEB APP


MORE ISSUES


KNOWN ISSUES WITHOUT SOLUTIONS
Why am I unable to connect to FUT servers ?
Why am I experiencing hanging at the end of on line and single-player FUT matches ?
Why am I getting a censored word error ?
Why am I being charged incorrect prices for Premium Jumbo Packs on PC ?
Why are my FIFA 15 Ultimate Team matches are not granting rewards ?
How do I get a Security Code ?
Playstation | XBox | PC
Login Verification is a mandatory step before you can access the FUT 15 Web App. This will require you to do the following:
Turn on your Login Verification information. You will only have to do this once, and it will work across all EA games that use Login Verification.
If you choose Email rather than SMS, make sure your account email is a valid, working email address (one you check often).
Lastly, you will need to create or verify your FIFA Ultimate Team Secret question and answer.
To turn on Login Verification:
Head to your Origin Account's Account Management page, and find the Login Verification section under the Security tab.
Activate Login Verification and choose whether to have your codes sent by email or by phone.
You'll now be sent a code either by email or phone when attempting to log-in from an untrusted device, and every 90 days when logging in from trusted devices, making sure only you and your unique code will be able to get into your Origin Account.
After you've activated Login Verification, a set of emergency, or backup, codes will be generated for use whenever you don't have your phone handy when trying to log in.
These codes can be viewed and renewed by heading to your Origin Account and Privacy settings in the Origin client or online, going to the Security tab, and clicking View next to Backup Codes.

What To Should I Do If I have been phished ?
Playstation | XBox | PC
If you believe you have entered your login info into a phishing site by accident, if the email linked to your account has suddenly been changed or if cards have been sold from your FUT account without your permission, change your password right away. It is likely that your account has been compromised, but you may still have time to save it.
Then contact EA's customer service team immediately (click here to see how to do it), providing as much detail and evidence as you can. In particular, EA's team will need accurate details of what items (if any) you have lost, plus the date and time that you lost them.
What To Do If I have received a phishing e-mail ?
Playstation | XBox | PC
If you have received a phishing email message, do not panic. Your account has not been compromised. All the scammer has is your email address, which can be relatively easy to find. Scammers duplicate the images and text from an official EA email in the same way they copy websites. If you receive a suspicious looking email, check who the sender is, as well as where the links in the email are taking you.
Some things to be aware of with phishing emails:
Names are easy to obtain. Phishers will almost always use these in emails;
Other links or elements in the email will actually take you to the real site, but the "click here" or "login" link will always be to a fake site;
When clicking on links in emails, be sure it is directing you to the same place that was advertised;
The only time EA will contact you through email regarding your account is if you have forgotten your password and you make a request to have it changed.
How can I report a phishing website to EA Sports ?
Playstation | XBox | PC
Electronic Arts is continually taking action against phishing sites. They are also taking strong, prompt action against any users attempting to scam others using these sites or any other scams.
If you know about phishing sites, contact EA Support Center (click here to see how to do it).
Which Safety Recommendations Should I Follow to Keep my Account Safe?
Playstation | XBox | PC
You can find the safety recommendations here.
I forgot my password. How can I have it back ?
Playstation | XBox | PC
If you forgot your password, just go to FUT 15 Web App Login page, logout if you were connected and click on "Forgot Password ?". You will need to enter your Origin ID or email address in a box field to request a new password reset email.

To change your password, you just need to click on the link that is below the login box
How can I create or reset my Secret Question in FIFA 15 Ultimate Team ?
Playstation | XBox | PC
It depends if you are new to FUT or not:
New to FUT?
To create your Secret Question and Answer on Xbox 360, Xbox One, PlayStation 4, PlayStation 3 and PC, you must first create a FIFA Ultimate Team (FUT):
Select 'Ultimate Team' from the Main Menu within the game and proceed through the Tutorials.
Then setup a Secret Question & Answer the second time you login to FUT.
Already have a FUT?
Simply enter the Ultimate Team game mode and you'll be prompted to create a new Secret Question.
Forgot your Secret Question? Got locked out of your console or Web App?
A. If you have access to your trusted device, (the console or PC where you previously played FUT):
Go to the FUT website and login.
When you are asked for your secret question, click on Forgot answer?
Next, you'll need to login to your trusted device and load FIFA XX
Once you enter the Ultimate Team game mode, you will be prompted to create a new Secret Question.
​Your reset information will carry over to your new console and the Web App.
B. If you no longer have access to your trusted device:
You will need to contact a game advisor for help.
How do I check if my email is properly linked to Origin account ?
Playstation | XBox
From the main FIFA 15 menu, scroll across to Customize > Online Settings. Then select Origin Account (EA) Settings. From there, you should be able to see the email address that is linked to your Origin account.

How do I link my Gamertag and/or PSN ID with my Origin Account ?
Playstation | XBox
The Xbox 360/Xbox One and the PlayStation 3/PlayStation 4/PlayStation Vita both use their own types of account for managing your games and online interactions; Gamertag for Xbox, and PSN ID for Playstation. For EA games, these accounts should be linked to your Origin account. Your gamertag or PSN ID carries over from Xbox 360/PS3 to Xbox One/PS4. If you have played any EA game on the last generation of consoles, please make sure you find and use that same account when you play on next gen.
Your Gamertag/PSN ID and Origin Account should be correctly linked when you first access an EA game online if you use the same email address for both. We recommend that you check your Origin account to ensure your emails match.
If the email address for your Gamertag/PSN/PSVita ID is different than the address for your Origin account, connect them using the steps below:
Open the Origin client and click the Friends button, then Add a Friend. If you do not have the Origin client installed, you can download Origin for both PC and Mac.
In the Import Friends menu, you can choose to "connect" your Xbox LIVE, PSN, and EA accounts. Simply sign in with your account details to connect.
If you have issues connecting your account, you will need to properly link them by contacting a Game Advisor.
How Can I Change my Origin Account's Email Address ?
Playstation | XBox | PC
To change your email address, get started by logging in to Origin, either through the Client or through the Store.
In the Origin Client, select Origin from the top menu-bar and access Account and Privacy.
In the Origin Store, login and in your My Account page, select Privace Settings.
In your My Account: About Me settings, select Edit next to Basic Information, enter the security code, and update your email address.
You will be sent an email to verify the change. Once confirmed, you will be set. Just remember to login with your new account details next time.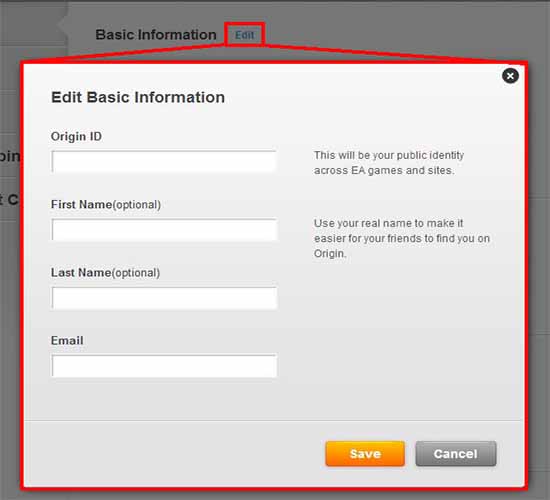 If you want, you can also change the Origin ID in your Origin account
My account was suspended but I did not do anything wrong. What should I do ?
Playstation | XBox | PC
If you feel that you have not violated EA ToS follow this guide to contact EA Support Center and in the step 4 select the Account/Registration Category, with Violation / Appeals as your subcategory.
The majority of banned or suspended accounts are only suspended temporarily. Find more information about the length of your suspension by checking the email address associated with your account.
I turned off my console (or it crashed) while I was logged into FUT 15. Now I can't seem to access FUT Web. What happened ?
Playstation | XBox
To prevent any interruptions during FIFA Ultimate Team game-play, EA Sports prevent users from logging from the web and console at the same time. If you turn off your Xbox, Playstation while logged into FUT, or if your console crashes, you must wait for your session to time out before being allowed to log in on the web.
If you don't want to wait 20 minutes you can log back into FUT on your Xbox, Playstation and log out. You will then be able to immediately log into your FUT Web account.
I can not connect to Origin in FIFA 15 mobile. What should I do ?
Mobile
Try re-booting your phone first, or switching to Airplane mode and turning it off before starting the game to see if this resolves the issue. Otherwise, contact EA Support Center.
Why I have so much lag, trouble to find an opponent and connection drops so often damaging my %DNF ?
Playstation | XBox | PC
Most of the time the problem is in your connection. Do not blame EA Sports for everything. Check your in game firewall status and follow the instructions of this guide. If your problem is in your Playstation 4, please take a look to the following question.

Why I'm experiencing intermittent connectivity or lag in game play on PS4 ?
Playstation 4
Following these steps:
Login to your router administration page.
If you have any trouble finding this, please refer to your router manufacturer or router manual for more information.
Look for "UPnP", usually found under advanced settings.
Turn off all UPnP functionality.
Reboot your PS4.
Restart your game.
If the steps above do not resolve the issue, try these steps:
Start the game normally (connected to your main profile and on line)
From the main menu, switch to any other profile on your PlayStation 4, then get back into the game.
While in-game, change the profile to the alternate you selected.
Try going into Ultimate Team, and select yes to the prompt asking you to switch profiles.
Press R3 to connect this profile online.
Press and hold the PS button to log out of the console with your alternate profile
Finally, connect back to the EA servers with your main profile.
Ultimate Team is disconnecting several times after a match. What should I do ?
Playstation
Delete your gameface, from your FIFA web account, and all saved files from the previous FIFA games (FIFA 12, FIFA 13, FIFA 14, etc…).
Why is FIFA 15 crashing after selecting a language ?
PC
That's because intro can't run without Windows Media Player. Try the following:
Go to your Control Panel
Select Programs and Features (or Programs > Programs and Features)
Select Turn Windows features on or off
Scroll down to Media Features and make sure Windows Media Player is selected.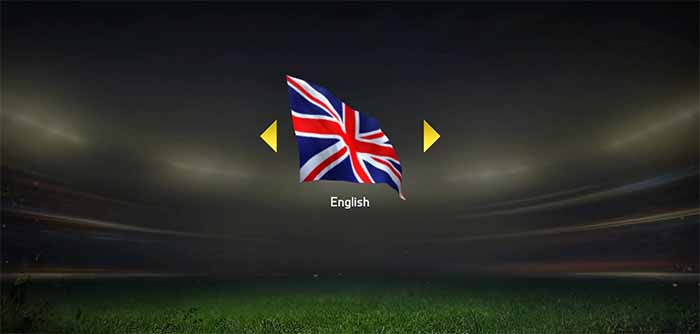 Why my players run to and stay in midfield during game play ?
PC
This seems to affect FIFA 15 players with PC names of four characters or less. Please rename your PC using more than five characters.
FIFA 15 is crashing or freezing on my PC. What should I do ?
PC
If you are having trouble running the game on your PC, check that your Graphics card has the most recent drivers installed, make sure that you have the latest version of DirectX installed on your system, check that you have the latest Service Pack and Windows Updates installed for your operating system including the optional updates such as .NET Framework and Visual C++ features and check if your drivers are up-to-date.
If after the most recent FIFA 15 game update you are still experiencing crashes or freezes, use the Repair Install function in Origin.
To prevent the game from further crashing, follow these two steps
In your games library, right click on FIFA 15 and choose Check for Update. Update the game.
If that does not fix it, return to the Games Library, right click on FIFA 15 and choose Repair Install.
If it did not work for you, you should know that FIFA 15 is currently unable to support special characters (such as àéñõü). In the case where you PC name (or your Windows username) contains at least one of these characters, it will cause FIFA 15 to crash. Rename your PC name or your Windows user name by following the two solutions provided below:
If your PC name contains special characters, please rename your PC name. To do so, click on the Start button and follow the below instructions:
Click on the "Control Panel" and in the "System and Security" section, select "System".
Under "Computer Name, domain and workgroup settings" click on the "Change Settings" button.
On the "Computer name" tab, click on the "Change" button.
Then, change the computer name and reboot your computer to ensure the changes take effect.
Verify if your FIFA 15 config. files are located in a path similar to: C:\Users\Username\Documents\FIFA 15 (with special characters). If this is the case, follow the instructions below carefully. As this process is a bit more complicated, if your Windows username contains special characters, you will not need to rename it but simply add a new username.
Click on the Start button.
Click on the "Control Panel" and in the "User Accounts and Family Safety" section, select "User Accounts".
Click on "Manage User Accounts".
Click on "Add" and enter a new user name (no special characters), and click on "Next" to finish.
Make the user is an Administrator by clicking on the "Administrator" option and click on "Finish".
(Please be aware that if you are on a network, you may need to create a local user first from the "Advanced" tab.)
Once you tried the above solution, try to login with this new Windows user account. Once logged in, launch Origin, then launch FIFA 15 if both options are available to you. If you do not have the Origin icon on your desktop, please reinstall the clients on this new Windows session.
Why am I unable to re-install FIFA 15 on PC after an interrupted installation ?
PC
This interruption or pause when installing your game may be caused by corrupted or damaged Origin files.
Try the following steps to fix this issue:
Go to C:\ Program Files(x86) \ Origin Games \ FIFA 15
Delete both _Installer and Core folders.
Origin should still be able to open at this point.
Switch to the Origin client, then right-click the FIFA 15 game tile and select Repair game
Every time I install the latest EAS FC Catalogue update, FIFA 15 freezes. What should I do ?
XBox
If you are experiencing this problem, follow the steps below to resolve your issue:
Enable Cloud Storage on the Xbox
To do this, go to the Xbox Dashboard, select "Settings", followed by "System" and finally "Storage"
In the Storage menu, enable "Cloud Saved Games"
Launch FIFA 15, and select "Cloud Storage" instead of the default storage option.
Once the update has been downloaded and applied, continue to the main menu.
Once you reach the menu, quit the game and navigate back to the Dashboard.
Go back to the Xbox's Storage menu, and find the EA SFC Catalogue Update on the Cloud Storage Device
Select the Update, choose "Copy" and then move it to the Hard Drive (or main storage device)
Once you have transferred the Update, launch FIFA 15 as normal, and then select the default storage device.
I am experiencing freezing or the error "Disc Unreadable" on the Xbox. What should I do ?
XBox
Try clearing your cache following these instructions:
From the dashboard, click on My Xbox.
Select System Settings.
Select Storage.
Highlight Hard Drive Device.
Press Y to select Device Options, then Clear System Cache.
Reboot your console.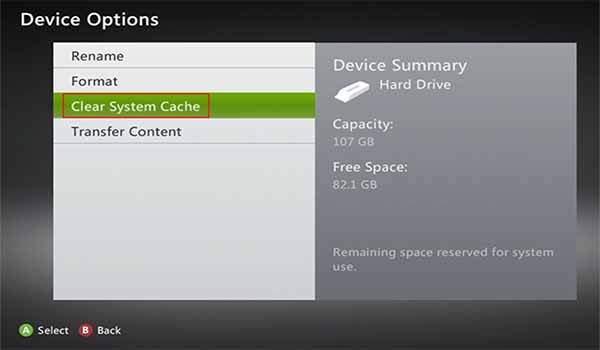 Clearing your console cache is an important step to fix many freezing problems
I am experiencing in-game freezing. What should I do ?
XBox
If you are experiencing in-game freezing, browse to "Customise" in your FIFA 15 main menu. Then, select "On line Settings" and "Privacy Settings". Uncheck the box "Connect to your club in real life by sharing your account information and EAS FC progress subject to the club's privacy policy."
Why I did not get my FIFA Points that I have purchased on my PC ?
PC
This issue occurs when a player has accidentally closed the Origin overlay before the transaction has fully completed.
It is recommended that you do not close the in-game Origin overlay until your transaction has fully completed. In the event that you have accidentally closed the Origin overlay during your initial purchase, you have two options in resolving this issue:
Re-enter the Origin overlay and ensure that you cancel the pending transaction. You can now start over with your intended purchase.
If you accept the pending transaction, the FIFA Points will not appear, but this can also be resolved by performing a second purchase for FIFA Points. Both purchases will now appear correctly.
Why I did not get my FIFA Points that I have purchased on my Playstation or XBox ?
Playstation | XBox
If you did not get your FIFA Points it is probably because you received an error message in FIFA 15 while purchasing FIFA Points. In that case, do not proceed through the Xbox Live or PSN menus.
Make sure to exit the purchase process completely by going back to the FUT Main Menu and then restarting it to receive your FIFA Points.
If you did not received any error message while purchasing FIFA Points, contact EA Support Center (click here to see how to do it) and provide them the following details:
Gamertag/PSN ID
Origin (EA) ID
Console
Photo/Screenshot of proof of purchase (must have Gamertag or PSN ID clearly on the screen)
Approximate time of the purchase.
Why have some players in my club have disappeared ?
Playstation | XBox | PC
If you've recently encountered an issue with your FIFA 15 Ultimate Team losing players due to your account being compromised, keep in mind, neither the FIFA Team nor EA Support will ever request your account information through the Xbox or Playstation messaging system.
After ensuring that your account is completely secure, you can report your missing FUT items.
To report lost or missing items in FIFA 15 Ultimate Team, just follow these instructions and select "Lost/Missing Item" in the step 4.
You can also contact EA Support Center directly, without filling the Lost Items web form, and provide the following information:
The affected persona name (Origin ID, PSN ID, Xbox Gamertag)
The date the coins or items went missing
How were the coins or items lost–Auction, Trade Pile, Reward, Item disappeared upon log-in?
Missing Items Description–If coins, how much? If players, which ones?
Any additional details that may be important to your issue
You will receive an email with the results of your case once the investigation is complete.
My Players are missing or getting stuck into my Transfer List. What should I do ?
Playstation | XBox | PC
First, be sure to check your Preference List, Transfer List, Club and Unassigned items list (Web App only). Your player may be there. If not give your trade pile up to 24 hours to appear. Note there could be a 24-hour delay for them to process and appear.
In case you have active trades that you are not able to Quick Sell or store, wait for your trade to expire.
Once the trade is expired, re-list it. Other players will be able to buy it using "bids"or "buy now" options. Should that trade expire again, you will be able to interact successfully with it then. As an alternative solution, please note that you can also access, manage and resolve transfer list issues via the FUT web client or mobile companion app.
If nothing works, please contact the EA Support.
My FIFA 15 auctions are freezing and I am not receiving items or credits. Why is this happening ?
Playstation | XBox | PC
Wait at least 24 hours after the auction has finished. Please note that there could be a 24-hour delay for them to process and appear. If you are still experiencing issues after this period, contact the EA Support Center.
I can't access FUT Web App any more. It says I have to buy the game. Why ?
Web App
The Web App was released to returning gamers for a limited period of time that EA Sports considers enough to buy the game. After that, the access is blocked for who haven't bought the game. If you got this message but you own a copy of FIFA 15, you just need to start the game in your console.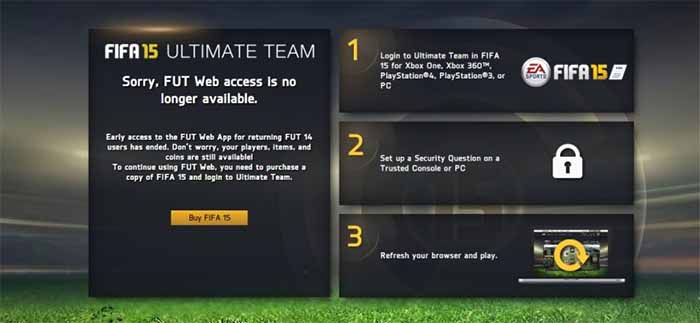 FUT Web App was blocked at October 10 to gamers who don't own a FIFA 15 copy
Why my changes in FUT 15 for Xbox, Playstation or PC are not showing up in FUT 15 Web App ?
Playstation | XBox | PC
You must log out of FUT 15 on your Xbox, Playstation or PC and refresh your browser window to see the changes.
I am receiving the error message 'cannot create game session' in FIFA Ultimate Team. What should I do ?
Playstation | XBox | PC
If you are affected by this error message, please check the following items to resolve your issue:
Ensure that you have enough players in your reserves.
Ensure that you have an active manager.
Ensure that you have all players in the proper positions with at least one contract available.
If all of the above items apply to your match you should be able to create your game as usual.
Why I can not offer the FUT Coin Reward Boosts from EAS FC Catalogue ?
Playstation | XBox | PC
It is not possible to offer FUT coin rewards boost to friends in FIFA 15.
Why I am having problems with sound and music ?
Playstation | XBox
If you are a Playstation user, go to the Audio settings of your Playstation and chose AAC or ACC. The game does not support 2/5.1 and 7.1 audio channels.
If you are a XBox user, go to "Settings" on your console's menu and select "System". Then, chose "Console Settings", "Audio" and check "Digital Stereo".
Why Messi's loan is not immediately available after redeeming codes ?
Playstation | XBox | PC
If you are not seeing your Messi loan player available after successfully redeeming your Ultimate Edition codes, follow these steps first:
Start your Ultimate Team
Set your team name
Go to the first loan player portion and select the desired loan player
Open any Gold packs you have
If your Messi loan player has not appeared, try these steps:
Restart your console and re-connect to the FIFA Ultimate Team (FUT) servers.
Play two to three games of Ultimate Team