It is time to hear the community about what they want. Let's build a FIFA 15 Wish list with the most requested leagues. The new leagues of FIFA 15.
UPDATE
August 8th, 2014
EA Sports has announced that Turkish Super Lig will be added to FIFA 15
August 7th, 2014Until now, EA Sports haven't announced any new league for FIFA 15.
The only thing that is public is that Serie A from Brazil will be removed.
As soon as new leagues are announced, we will publish them here.
FIFA 15 Wish List
This is the time of the year in which everyone has an opinion. Everyone dreams with the perfect FIFA. This time we will do it in a different way. This year, it is the FIFA community who has the chance to tell us what they want. We will publish four topics to discuss: new additions, leagues, stadiums and players ratings.
We asked in our social channels what the community want for FIFA 15. Now, we bring here the results. Today, we will talk about the new leagues.
Which New Leagues the Community Want ?
We have asked to our community which new leagues they want to see in FIFA 15 and now we bring here the results.
The results are unequivocal. There is a group of three leagues which appears to be the most desired: Turkisk, Ukrainian and Portuguese second division. Another league with many requests is the Serie A from Brazil that seems to be lefting the game due to license issues.
But the community wants more. They also want other new leagues, as the main ones from Greece, Ecuador and Japan.
Which chances they have to see their requests in FIFA 15 ? Continue reading to find out…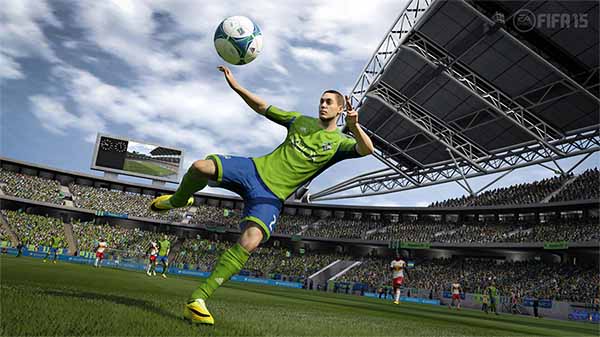 Which New Leagues Will Be Included in FIFA 15
Everybody wants new leagues fully licensed in FIFA 15. But it is extremely unlikely to see many new leagues on the new game. What new leagues may we expect to find in FIFA 15 ?
Turkish Super Lig

This was the first new league to be announced. It was one of the most requested by the fans. In fact, it is not a new league since it was removed two years ago.

Brazilian Serie A

EA Sports have announced that, due to licensing issues, Brazilian Serie A will not be part of the new FIFA. For who was expecting to see the Serie B in FIFA 15, these news were a huge disappointment. But who knows if the publisher is not making bluff to decrease the license prices ? Maybe yes, maybe no.

UEFA Champions League

Everything suggests that the most desired addition will not happen in FIFA 15. Konami has renewed the exclusivity agreement with UEFA and they will not share their most valuable resource with their rivals.

Copa dos Libertadores

According to Sergio Jadue, Chilean FA president, CONMEBOL and EA Sports have celebrated a four years long contract that will allow to ad Copa dos Libertadores do the game. Is this true ?

South-American Leagues

The main leagues of Argentina and Colombia made their debut on FIFA 14. It seems that EA Sports want to keep their growing strategy into South American market.
Bolivia, Ecuador, Paraguay, Peru and Uruguay may be the next ones.