If you want to have success into the pitch, you must to know the basic controls of the game.
In this tutorial we will share with you the best FIFA 16 tips for advanced skill moves.
FIFA 16 Advanced Skill Moves Tutorial
Perform more challenging skill moves to create space and beat defenders. Let's face it, it feels fantastic to pull off a difficult skill move. The Advanced Skill Moves Tutorial will help you learn the details of how to do some of the most flamboyant skill moves in the game and gain that all-important space for attacking. Learn these 5-star FIFA 16 advanced skill moves, including the new Spin Flick inspired by Yannick Bolasie.
Here they are the main highlights about Advanced Skill Moves for FIFA 16:
– To perform an advanced skill move you will need a five star skills player
– To perform a spin flick hold RB/R1 and then flick the right stick forward and left or right
– To perform a elastico you will need to rotate right stick 180º (rotate back to left)
– To perform a elastico chop flick the right stick back and then left
To make things easier to understand, watch this Advanced Skill Moves Tutorial video for FIFA 16: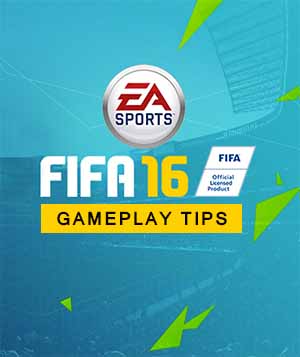 More FIFA 16 Gameplay Tutorials
FIFA 16 Defending Tutorial
FIFA 16 Free Kicks Tutorial
FIFA 16 Skill Moves Tutorial
FIFA 16 Penalty Kick Tutorial
FIFA 16 Shooting Tutorial