Attributes are responsible for determining a player's quality, and knowing them well can give you the opportunity to choose your team more efficiently. In this new series presented by Silvio Teixeira – also the author of tête-à-tête – you'll have the opportunity to go deeper on each one of the game's attributes according to the new FIFA 16 rules. Welcome to "Learning about FIFA 16 attributes".
Hello my friends, that's right, this isn't another tête-à-tête. But let me start off by telling you what motivated me to create this new series. In the past we've talked a little about the attributes, I even wrote some curiosities, but now we decided to give each one of them a proper detailed article, so this will allow you to jump right into the mystical art of these things called attributes. We won't just explain to you what the attribute means, but also how to make good use of it, which players are best and even some curiosities, in case of relevance. And the first attribute starts now. 🙂
FIFA 16 Attributes: Ball Control
Ball Control is, by definition, a player's technical ability to control the ball as he receives it. The higher his ball control, the slighter is the chance for his touch to fail. It's associated with the player feeling comfortable with the ball, like when the ball binds to his feet in a way that he doesn't need to keep looking to know where it is. It's an important attribute for when you receive the ball but also for dribbling, including the no touch dribbling. It has an influence on how well the player can keep possession of the ball when the opponent tackles. Ball control is strongly associated with the dribbling attribute.
Teams with the "tic-tac", "tok-me-voy", the "quick passing" play style must have players with high ball control.

Importance by position
Great Importance | CM, CAM, LM, LW, RM, RW

Medium Importance | ST

Small Importance | CB, LB, RB, CDM
Building a team full of players with high ball control is easy, but really expensive. It's a characteristic of the best (and most expensive) players. The Liga BBVA is the league that has the most players with high ball control, followed by the BPL. If you have a lot of cash go for the BBVA, if you don't you could go for the BPL or even plan a second BBVA team. The BBVA has got an additional point regarding this attribute, they have the only two full backs with considerably high ball control (at least 85): Marcelo and Dani Alves.

Players with the highest ball
control stats by category
Gold | Messi 96, Modric 92, Iniesta 92

Silver | Luis Muriel 86, Nicolas Lopez 86, Suso 84

Bronze | Kamer Qaca 76, Allan Saint-Maximin 65, Sergio Rodriguez 65
An adequate formation would be one with the maximum number of midfielders possible, such as a 4-1-4-1, which makes use of only one ST. It's rare to find a good ST with high ball control, but again, it's not that required for an ST because finishing is what he must be excellent at. However, good ball control is needed for when you receive the ball, so with that being said when you have a hard time with the touch that'll be the opportunity your opponent needs to win the ball off of you..
Making good use of it
The Ball Control attribute will give you better results if you're able to, from time to time, follow some of the tips below:
– When receiving the ball, don't pass it on with the first touch because this will make you have less control over the ball. When you don't set a direction to the ball and you just simply press pass, the pass won't be as assertive as it would be if you had stopped the ball (protect the ball), chosen who the pass was going to be addressed to, put your current player facing his team mate and only then pressed pass. That makes the reception a lot easier. Naturally, if the receiving player was about to get marked, passing with the first touch would be the best option. For the tic-tac teams out there you need to make sure that the left stick is always directed exactly to where the receiver is at, otherwise, even if your player is great at receiving the ball, you might face some difficulties. So the best thing to do (when possible) is to receive the ball, choose who to pass to, face the intended player and then press pass, however I see many people pressing pass like crazy as soon as they receive the ball. Depending on the body position of the player the pass will end up broken, but if you receive the ball and only pass it on when your player is properly positioned, that does drastically reduce pass errors and situations of giving away the ball. Sometimes, in case the opponent's quick tactics are set to high pressure, maybe it's best for you to do generally the first touch passing, but keep in mind that this increases the risks. Don't smash your controller in case you miss a first touch short pass.
– Always choose short passes over long passes. You'll most likely succeed passing to a player that's near you. In fact, long passes are the ones that usually catch your opponent by surprise, but leave those for when you're in their side of the pitch and not in your defence.
– Use players with 3 stars of weak foot or more always that possible. It's difficult to guarantee that you'll always be passing with the strong foot, part of your passes will be performed by the players' weak foot. Players with just 1 or 2 stars of weak foot naturally tend to perform quite bad passes when that foot is requested, making it hard for their team mates to receive the ball.
Not every great player has high ball control, especially if we're talking about centre backs. Some players might even be the best in their position but still have terrible ball control. Here are some examples of this:
– Chiellini – 53
– John Terry – 63
– Kompany – 68
– Naldo – 69
So here's a good reason not to pass the ball to your centre backs. Although this attribute isn't crucial for centre backs, having low ball control on other positions can mean quite some extra complication for you. Full backs such as Arbeloa (64), Radu(66) and Ivanovic(66) can make your life miserable if you're not careful. The same happens with the strikers Dost (68) and Diouf(70) (exemplifying some good players that have terrible ball control just in case).

Squads with high Ball Control
Naturally a good Ball Control squad doesn't necessarily have to be a squad made exclusively of players with high Ball Control, our intention with the squads below is merely giving you a demonstration of the best players by position, allowing you to choose some in case you want these characteristics for your team.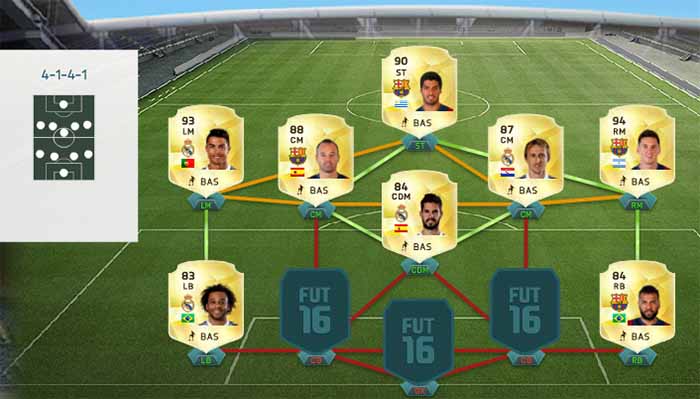 BBVA with no budget restrictions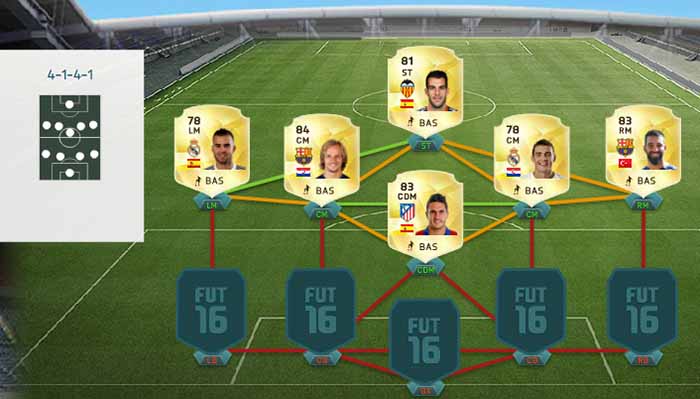 BBVA with budget restrictions


BPL with no budget restrictions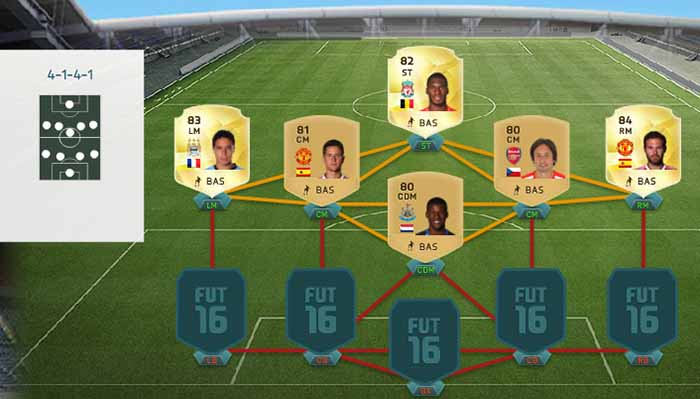 BPL with budget restrictions




Curiosities
– The two players with the worst Ball Control stats in the entire game play for the same club: San Juan from Argentina's division 1. They're the only two players with just 25 of Ball Control.
– Real Madrid are the club with the most players with high Ball Control (85+), they have 8 players total. Barcelona come in second with 7. In the Brazilian league only D'Alessandro and Ganso would get into a list like this.