If you want to have success into the pitch, you must to know the basic controls of the game.
In this tutorial we will share with you the best FIFA 16 tips for corners.
FIFA 16 Defending Corners Tips
Clearing a corner will help reduce the number of goals you concede. Understanding which players to mark and how much power to use are crucial to clearing the ball away and defending your goal from danger.
Here they are the main highlights about defending corners for FIFA 16:
– Mark the receiver with your tallest player
– When the ball comes in, press shoot to clear the danger
– Don't try and pass the ball in your own box
To make things easier to understand, watch this Defending Corners Tutorial video for FIFA 16:
FIFA 16 Scoring Corners Tips
Understanding the types of corner kick options that are available in FIFA 16 will help you score more goals. In addition, knowing the right players to aim for will increase your chances of being successful.
Here they are the main highlights about scoring corners on FIFA 16:
– Aim for your tallest player, out of the keeper's reach
– When the ball is in the air, move your receiving player in front of the defender
– Hold LT/L2 to call a player closer for a short corner
– Press down on the D-Pad for corner set-pieces
To make things easier to understand, watch this Scoring Corners Tutorial video for FIFA 16: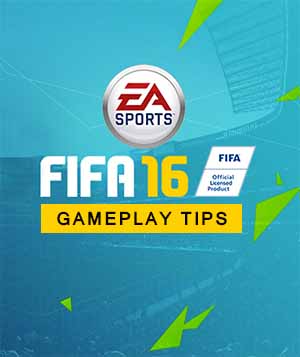 More FIFA 16 Gameplay Tutorials
FIFA 16 Defending Tutorial
FIFA 16 Free Kicks Tutorial
FIFA 16 Skill Moves Tutorial
FIFA 16 Penalty Kick Tutorial
FIFA 16 Shooting Tutorial