Players don't switch between clubs only on the real life pitch. That also happens on FUT 16. Take a look at how the FIFA 16 Summer transfers work on FIFA Ultimate Team.
FIFA 16 Summer Transfers Guide
Q: How are transfers made on FIFA 16 Ultimate Team?
A: When a player switches between clubs in real life, a new card of him with the new club is released.
Q: When is the transfer season on FIFA 16?
A: There are two transfer seasons throughout the game: winter and summer transfers. The first one happens in January / February and it implies on there being two cards of the same player. The summer transfers update is there for the transition between games. Until the FIFA 17 launch date, a player may have two cards with two different clubs but only the new one will be released in packs.
Q: What exactly happens if a player moves to another club?
A: When a player moves to another club, the cards that start coming in packs have got the new club on it. The cards that already existed remain the same.
Q: If I have a card of a player that moved to a new club, will this card get an update?
A: No. It remains exactly the same, with the old club on it.
Q: Are there two regular cards for a single player that was transferred?
A: Yes. One corresponds to the start of the season and the other corresponds to where he moved to during summer transfers.
Q: Do players on loan also get a new card?
A: Yes. A player gets a new card just as long as he starts playing in the new club.
Q: What happens with the retired players' cards?
A: They no longer are available in packs. The existing ones keeps like they are without any change.
Q: When do the new cards take place over the old ones in packs?
A: EA Sports don't release them all at once. The usual expectation is for biggest part of the update to be made on the FIFA 17 launch date. However, they also release cards before this date, starting at July 4.
Q: Do all transferred players get a new card?
A: Supposedly that should happen, and it effectively does on the most popular leagues. But some players from less popular leagues end up "forgotten", although generally EA's cover is quite wide and efficient.
Q: How many players receive new cards during the FIFA 16 Ultimate Team Summer transfers?
A: It depends on the amount of transfers that occur. It's been estimated that up to 2,000 players can receive new cards before the FIFA 17 launch date.
Q: When summer transfers will be released?
A: The first ones were released in July 4.
Q: What were the cards that got updates last year?
A: You can see them here.
Q: Where can I find the FIFA 16 Ultimate Team Summer player transfers?
A: Here.
Q: What players will have new cards for having switched between clubs?
A: Here are some examples: Zlatan Ibrahimovic (Manchester United), Granit Xhaka (Arsenal), Henrikh Mkhitaryan (Manchester United), Sadio Mané (Liverpool), Michy Batshuayi (Chelsea), Matts Hummels( FC Bayern), Miralem Pjanic (Juventus), Grzegorz Krychowiak (PSG), Nico Gaitán (Atlético Madrid), Ilkay Gündogan (Manchester City), Álvaro Morata (Real Madrid).
Q: Why can't I find a player that was transferred this Summer?
A: Probably because in the beginning of the game he played for a club that isn't in FUT 16. Only players that were once in the game's initial database will potentially get new cards, otherwise they won't be there, not even if they're moving to a FIFA 16 licensed club.
Q: Why can't I find Renato Sanches Bayern card ?
A: His old club (Benfica) was in the game but Renato Sanches wasn't included in the original database.
Q: Why did a certain player stop coming from packs?
A: Because he moved to a club that's not in FIFA 16. He was removed from packs.
Q: How do player transfer cards look like?
A: They are the same regular cards as those on the image below.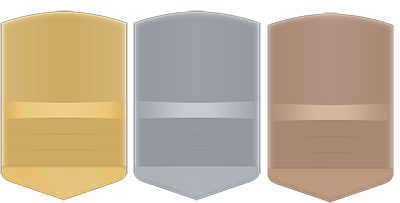 Q: What's the difference between the original card and the new one?
A: The only thing that changes is the club. All the rest remains the same, including position, rating and stats.
Q: Can I have both the original and the new card in my club?
A: Yes. However, a squad can only have one of them.
Q: Can a transferred player receive an upgraded card?
A: Yes, he can. In that case both situations are passed on to one single card.
Q: What advantage do the FIFA 16 Summer transfers bring?
A: Once the new cards are released, league/club possible combinations increase, which makes it easier for us to build squads with good chemistry.
Q: I already have a squad. What is it good to me?
A: If your squad is based on a league, for example, Summer transfers season will increase your options to improve your squad because there will be more players available in the league you're using.
Q: Is it true that the new card is worse than the original one?
A: Yes. It was not supposed to be, but because of the chemistry glitch, the new card is worse than the original one. You can learn more about it here.
Q: Where can I find more information about these cards?
A: Here.