Everyone loves new leagues. Fact. And we can confirm right now that new leagues are coming to FIFA 16. But which ones ? Share with us your new leagues wishlist and get to know if the rumours will meet your expectations or not.
There are no new leagues this year but 16 Brazilian clubs were added to the game
FIFA 16 Wishlist and Rumours: New Leagues
This is the time of the year in which everyone has an opinion. Everyone dreams with the perfect FIFA. Let see what the community wants. Write in the comments section which new leagues you would like to see in FIFA 16.
There are many FIFA 16 rumours, but most of them are fake. We picked the most reliable rumours, added our perception and share our opinion with you about the most likely FIFA 16 new leagues.
The main leagues from Brazil and Ukraine are by far the most wanted. But the community wants to see more leagues in FIFA 16. They also want other new leagues, as the main ones from China, Israel and India. Let's see if they will get lucky…
Brazilian League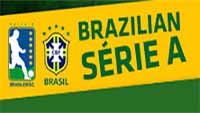 Likelihood: High
Name: Serie A (Brasileirão)
Current Champions: Cruzeiro
Other Popular Clubs: Santos, Palmeiras, São Paulo, Flamengo, Corinthians and Fluminense
EA Sports has decided to drop this league in FIFA 15 because of problems with image rights. The players from Brazil were no longer represented by FIFPro and, since this was the association which mediated the negotiations, they started to negotiate individually. Something completely impractical. For FIFA 16, the producer has made a huge effort to ensure the return of the Brasileirão but for now there is still no sure if it will be included or not.
Chinese League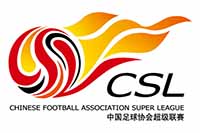 Likelihood: Medium
Name: Chinese Super League
Current Champions: Guangzhou Evergrande
Other Popular Clubs: Shandong Luneng, Beijing Guoan and Guangzhou R&F
It is public that EA Sports reached agreements with Chinese clubs like Shandong Luneng, Guizhou Renhe, Guangzhou Evergrande FC and Beijing Guoan FC. They are supposed to be added to FIFA Online 3 but there is always a chance to see CSL in FIFA 16 if they reach agreement with the other clubs.
Autenticity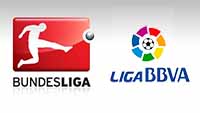 Likelihood: High
FIFA 16 will be the most authentic game of the series as the agreements all around the world show. It was made official, for example, that the T-Mobile Ekstraklasa Polish League will be fully licensed. It was also announced that the existing contract with the Liga Mexicana MX Bancomer was extended for another three years.
But it is not in these less popular leagues that authenticity will be more noticeable. It appears that the La Liga and the Bundesliga will have this year the same treatment as the Barclays PL had in FIFA 15. In other words, besides fully licenses, there will be more careful in replicating every detail, from the advertising boards to the television broadcasts. It is possible to see a few of these details on the E3's FIFA 16 video. Another evidence is the fact to see EA as a partner in Bundesliga and Liga BBVA websites.
And you? Which new leagues are in you FIFA 16 wishlist ? Share your thoughts with us in the comments.