Are you looking for FIFA 17 controls? You can find here all the FIFA 17 controls for Playstation 4, Playstation 3, Xox One and XBox 360.


Short cut

The controls in this guide refer to the Classic configuration.

If you want to play with the alternative ones,
please just change X by B (XBox) and ■ by ● (Playstation)

Introduction
Is this the first time you play FIFA? Are you used with PES controls? Do you always make confusion between cross and shot buttons? You don't know how to sprint? We are here to help you. This short guide has all the FIFA 17 controls you will need to play the game.
Keep in mind that you can change the button configuration to match with your preferences. You can either choose between three controller configurations (classic, alternate and two buttons) and select which one do you want to use before each match with an easy LT/RT or L2/R2 move.
There is also a video at the end of this guide that shows you all the FIFA 17 controls.
FIFA 17 Controls for Playstation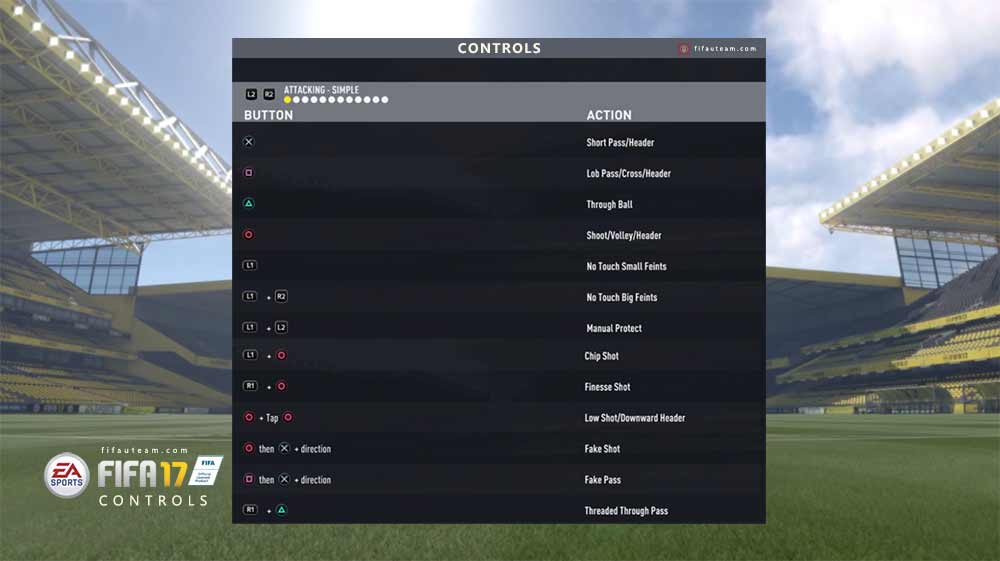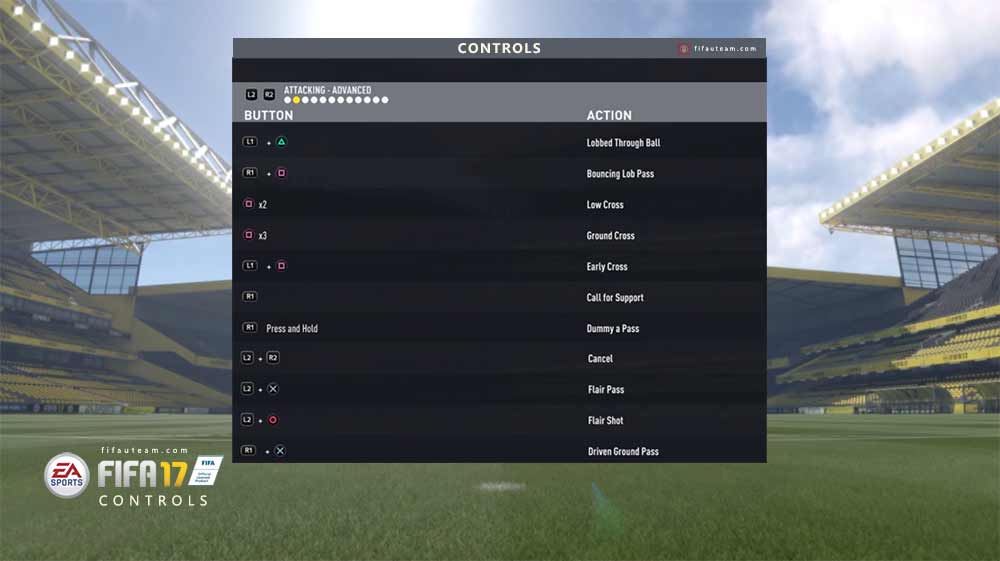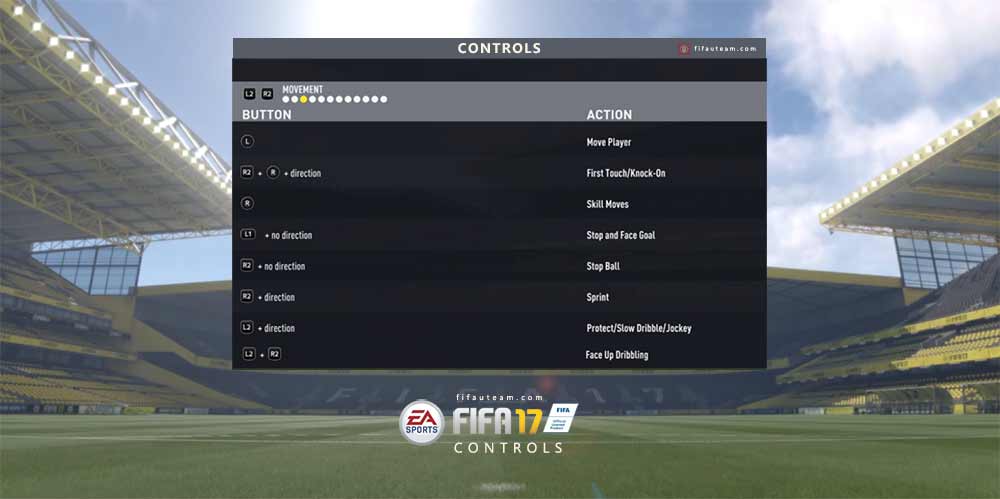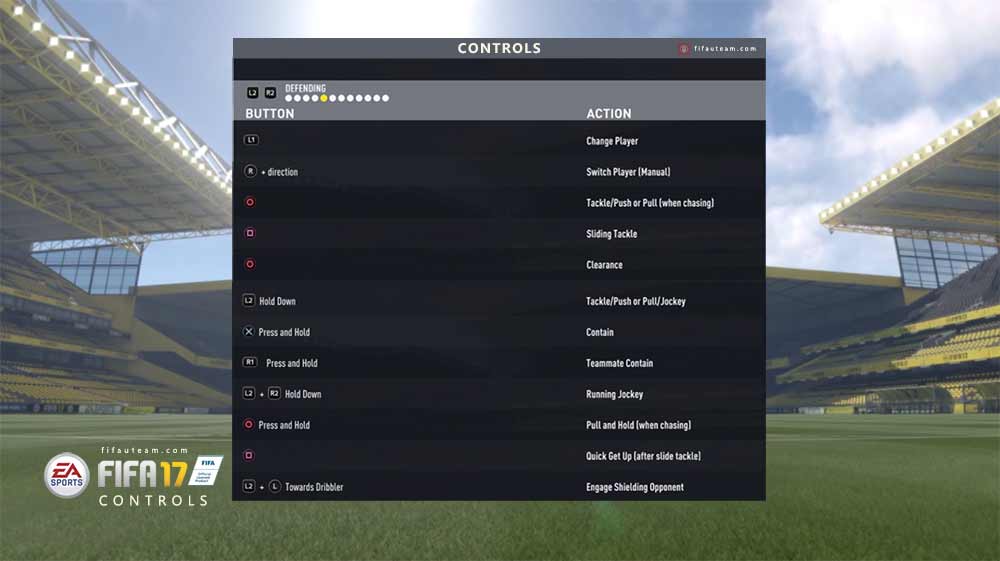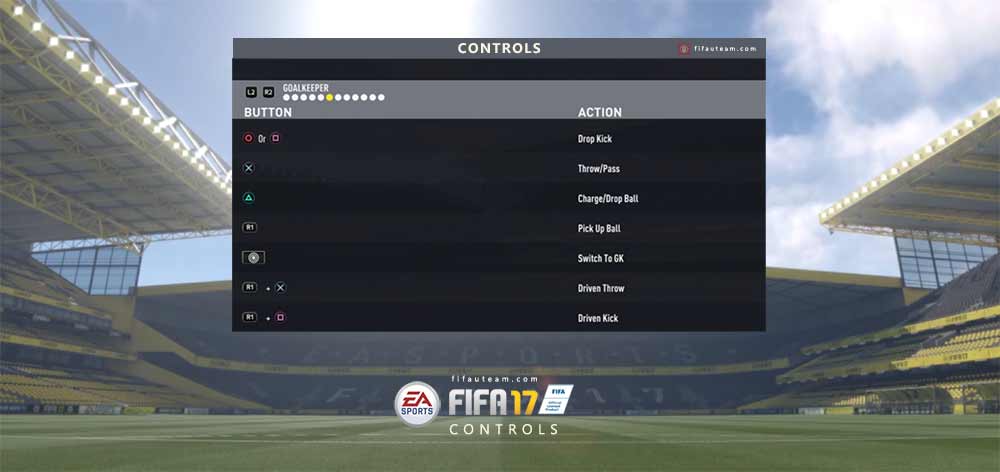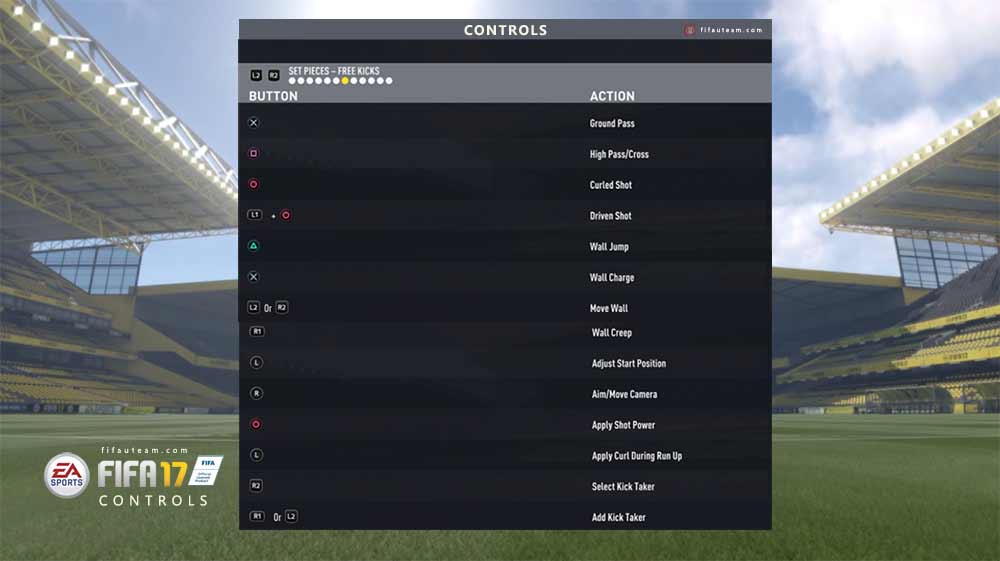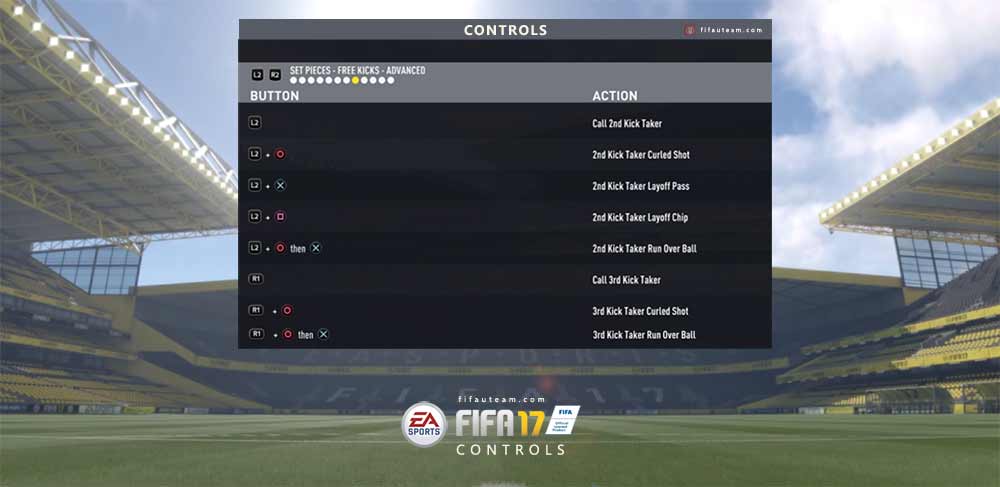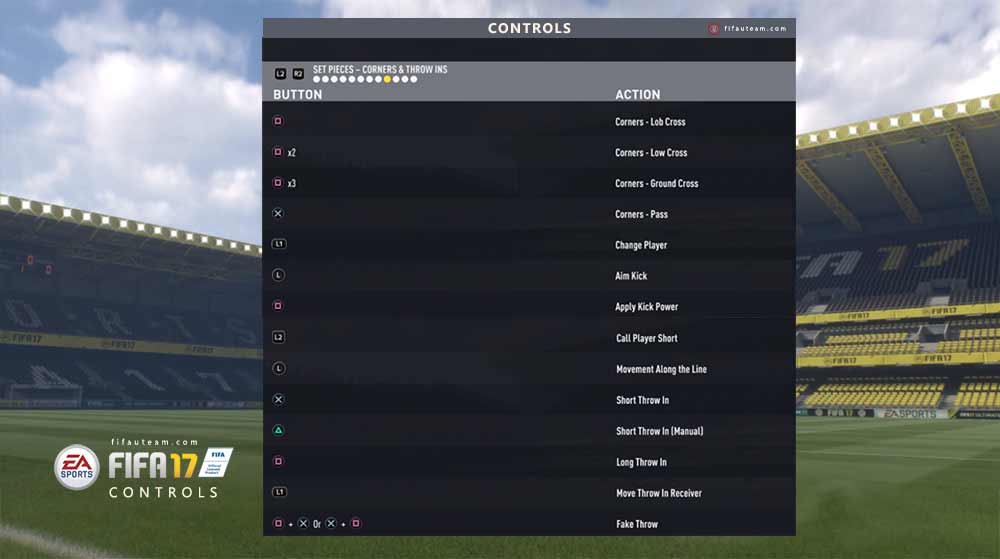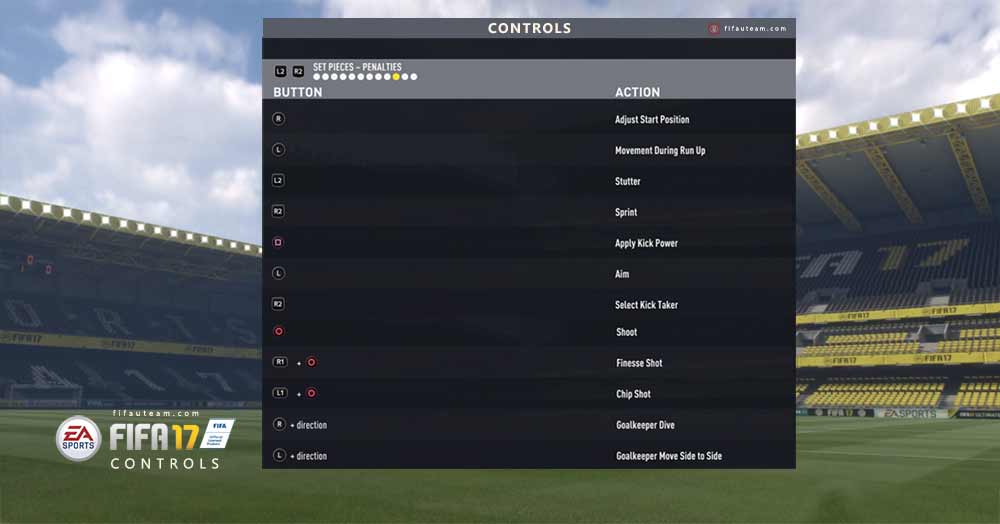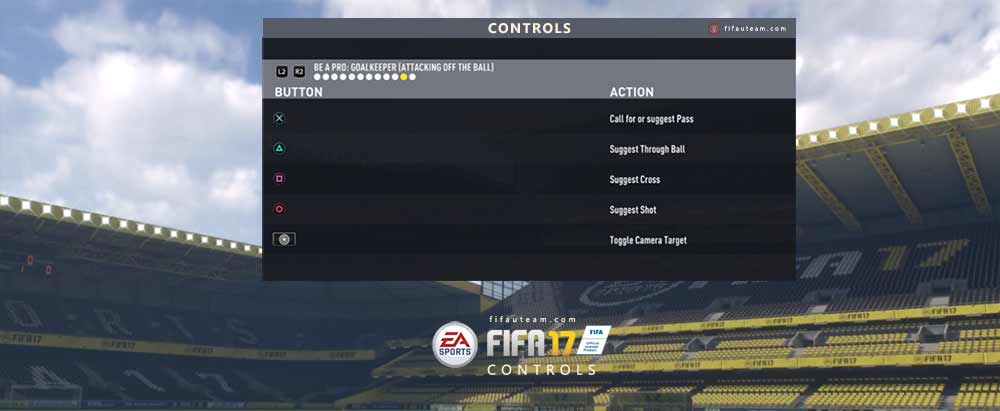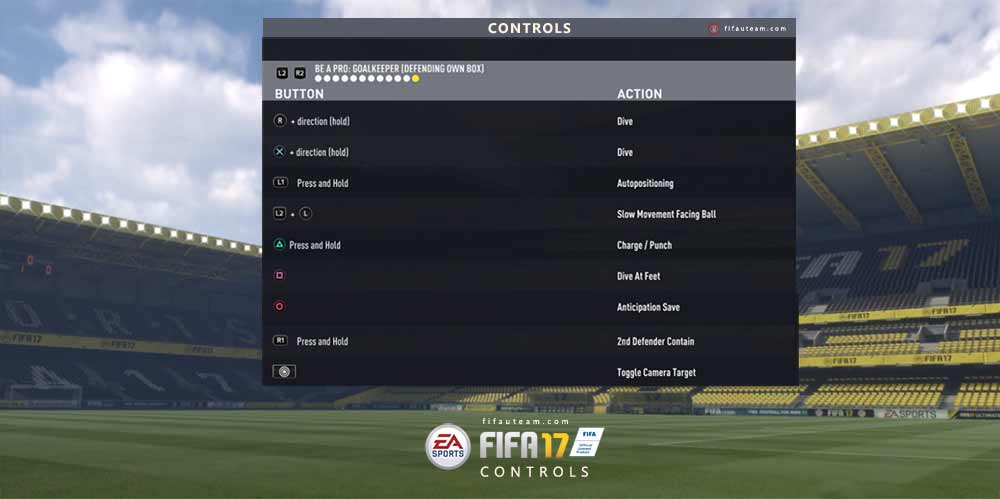 Click over the images to maximize them
FIFA 17 Controls for XBox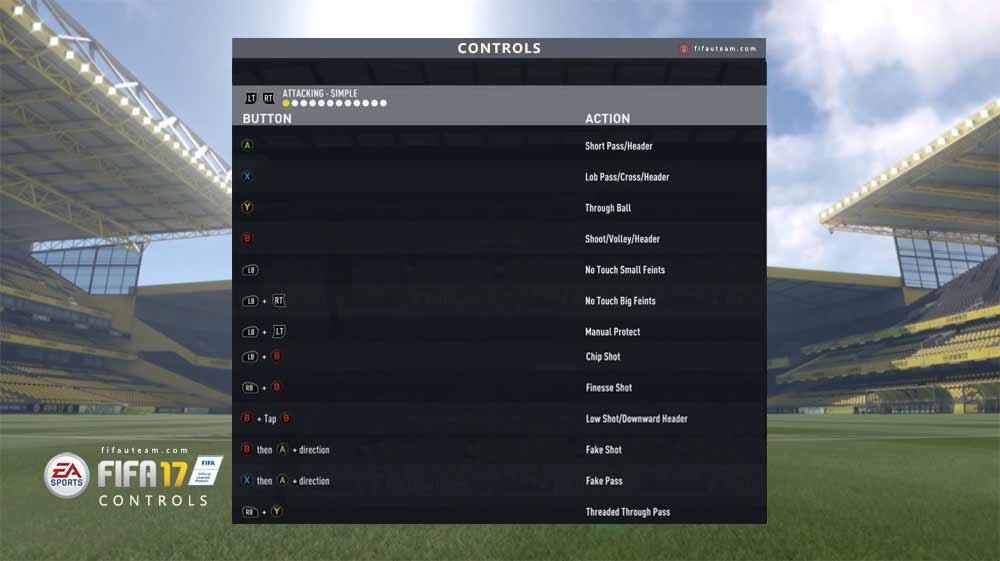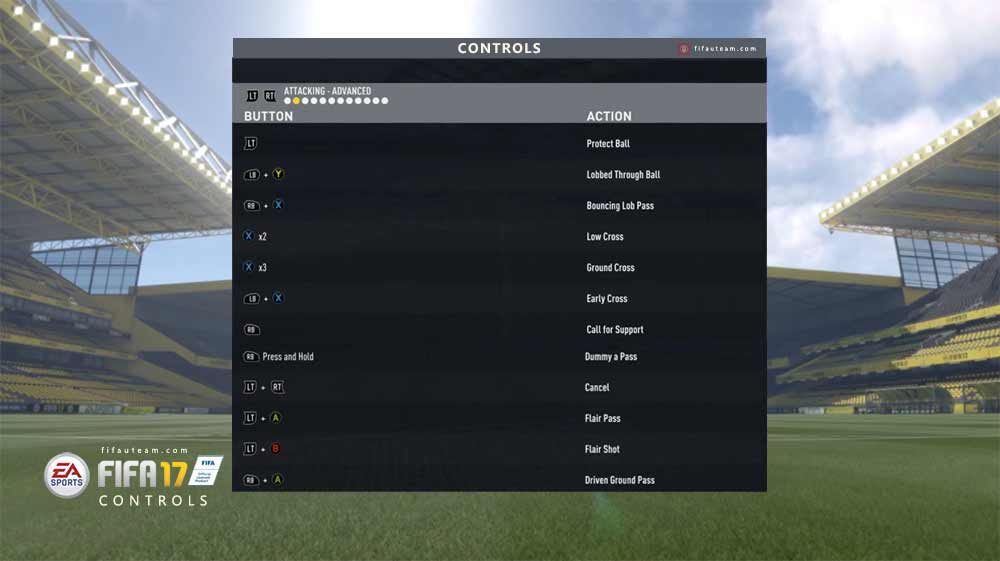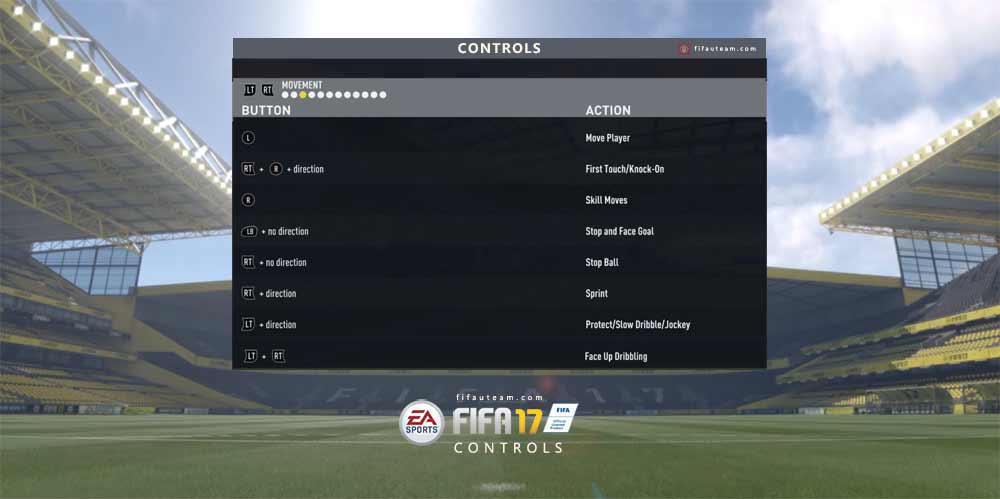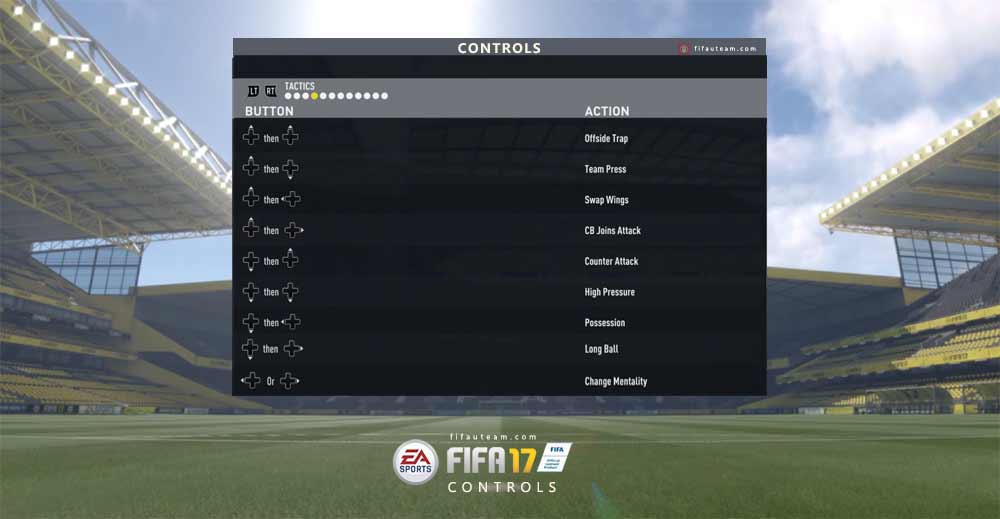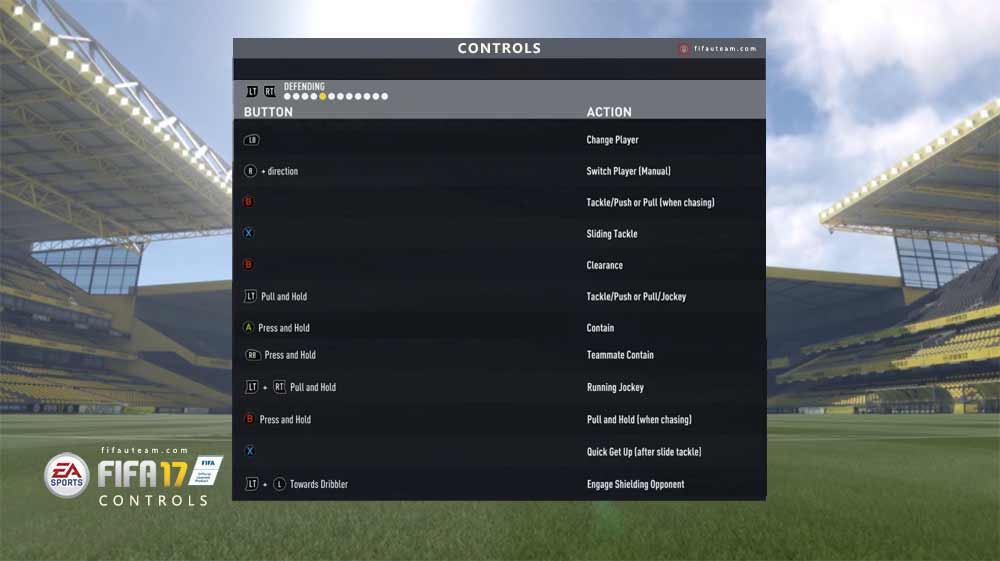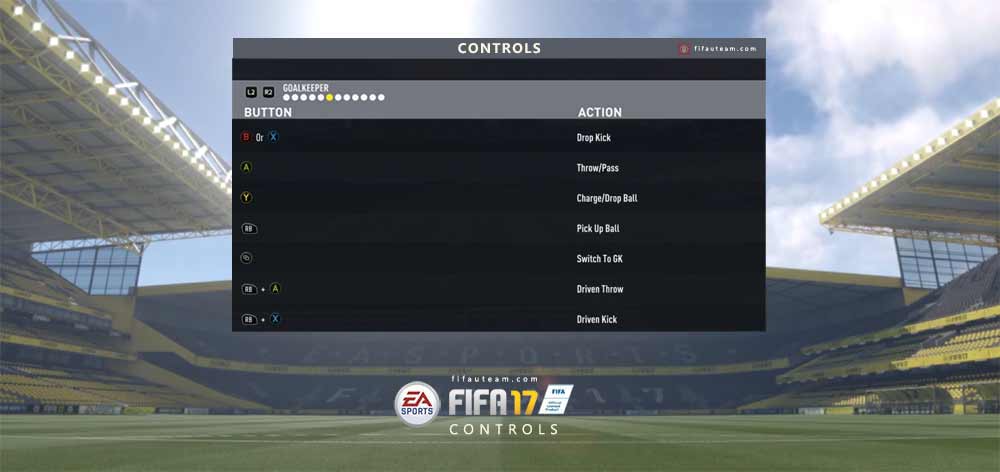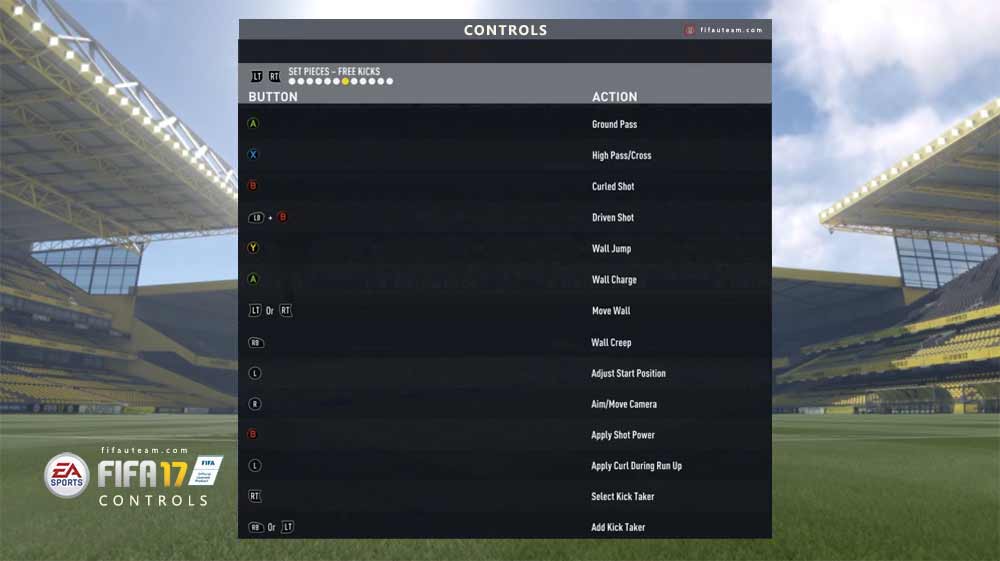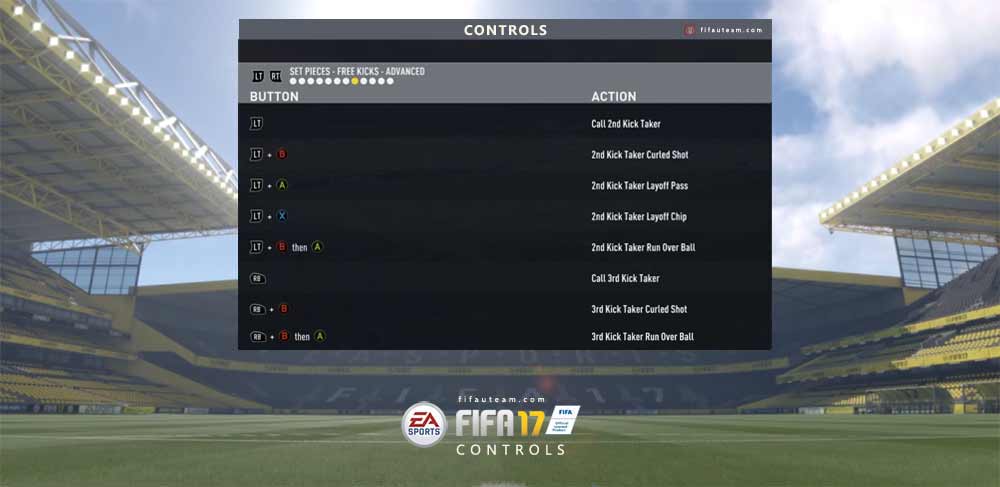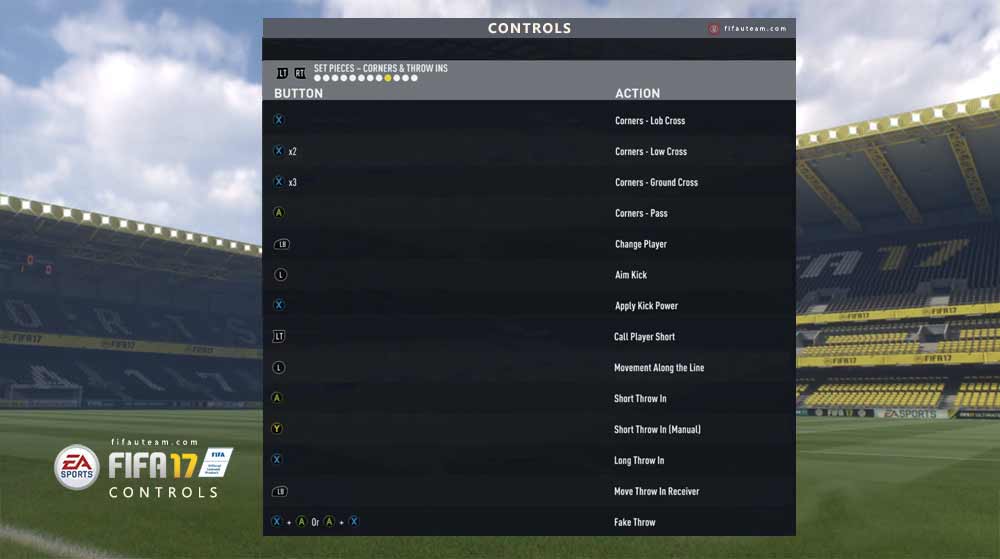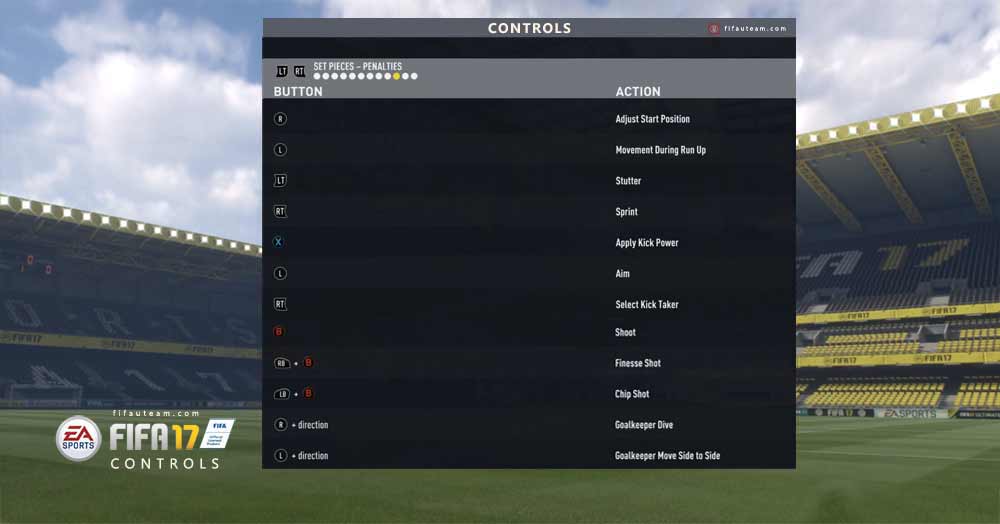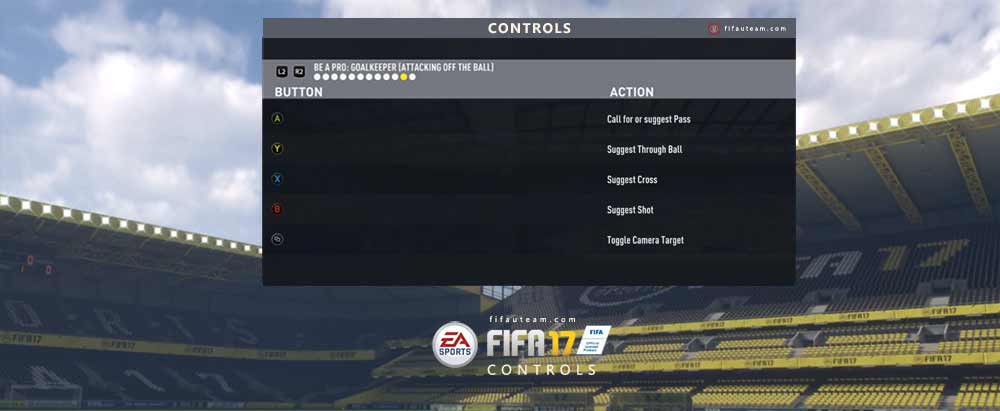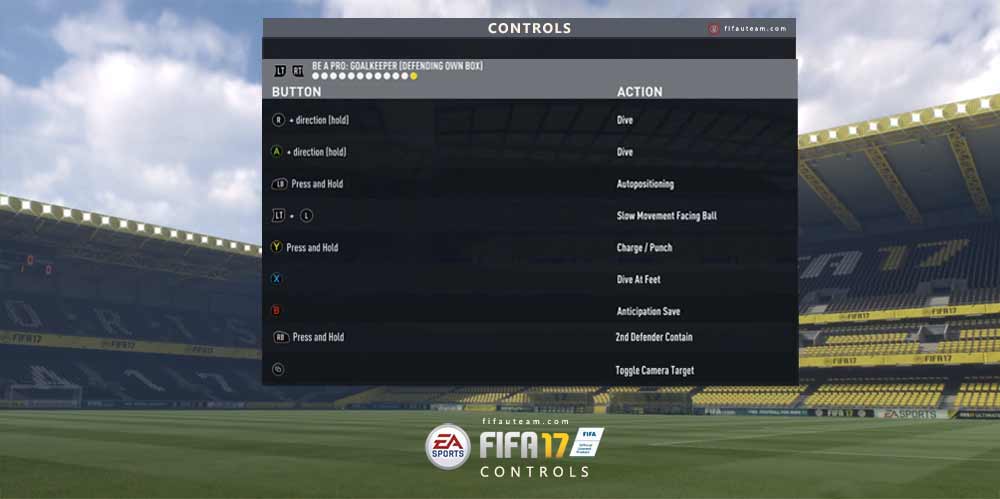 Click over the images to maximize them
If you don't know what are LS, RS, LT, just check the following picture that shows the buttons of XBox and Playstation controllers:

Click over the image to maximize it
FIFA 17 Controls Video and Tutorials
If you want some help to perform any of these FIFA 17 controls, take a look to these videos.
Playstation
XBox
New Stuff
Let's see which controls are new in FIFA 17:
FUT 16 >> FUT 17
Added the following controls:
coming soon
FUT 15 >> FUT 16
Added the following controls:
Hard Stop
Flair Pass
Driven Ground Pass
Quick Get Up
Fake Tackle
Other cool FIFA 17 stuff:

Covers
Videos
Soundtrack
Features
Screenshots
More Details


All the official controls of previous FIFA video games:

FIFA 16
FIFA 15
FIFA 14