FIFA 17 Squad Building Challenges is a brand new game mode within FUT 17. Find out how it works and how fun it can be.
A complete guide about Squad Building Challenges,
including rewards and squad suggestions, can be found here.
FIFA 17 Squad Building Challenges Short Guide
Introduction to the FIFA 17 Squad Building Challenges
There are six game modes within FUT: head to head, seasons, tournaments, draft, champions and squad building challenges. In this last one, players have to complete challenges to earn in-game rewards. Users have a wide selection of dynamic scenarios to complete including Basic, Advanced, and League Challenges. FIFA 17 squad building challenges can be played on console, PC or the FIFA 17 Companion App.
Getting Started and Selecting a Challenge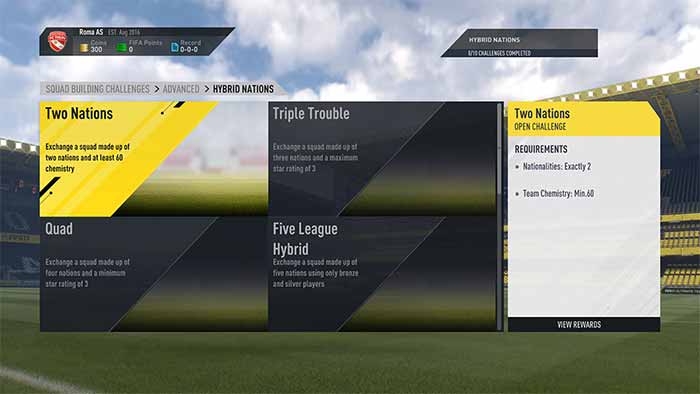 The first time you select FIFA 17 Squad Building Challenges a tutorial will appear explaining how to complete your first challenge group. Once this tutorial has been completed, there are three ways to play Squad Building Challenges: Basic, Advanced, and Leagues – which will be updated throughout the season. Challenges can be bundled into groups, which unlock bigger rewards.
At launch, you'll need to select one of the many Challenges available to you to work towards completing. The example above is of an Advanced Challenge called "Two Nations". For this Challenge you are required to build a starting XI of exactly two nationalities with a minimum chemistry of 60.
Build and Exchange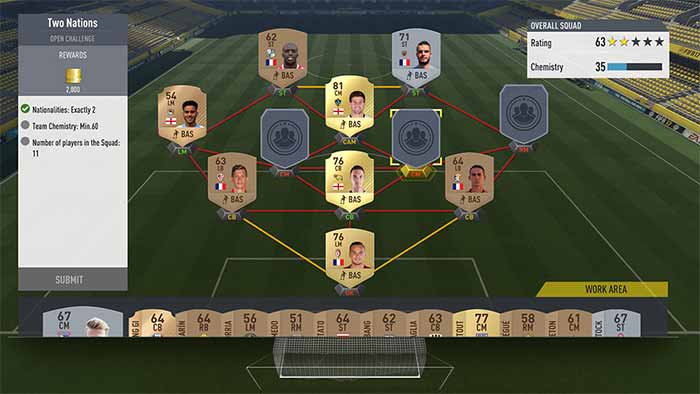 In order to complete the requirements of a challenge, build a team which fulfils the requirements of the challenge using items from your club or from the Transfer Market. Each FIFA 17 Ultimate Team pack you open may contain items that will help you get closer to fulfilling certain challenge requirements and unlocking rewards!
Complete the Challenge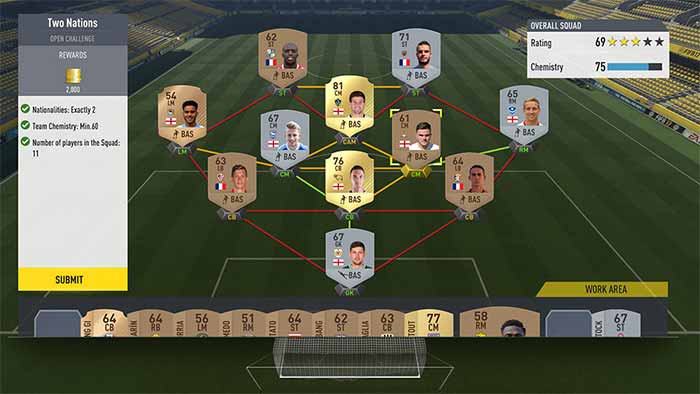 When you have created a team which fulfils the requirements of a particular challenge, it's time to submit and exchange for great rewards. Think wisely about which players you select – you will give up all player items that are part of the challenge once you submit your team. In Groups, completing a set of challenges unlocks additional group rewards.
Some FUT 17 Squad Building Challenges will be part of larger challenges called Groups. Completing an entire Group earns you other in-game rewards so it pays to complete more than one challenge! So for example an MLS set that will comprise of multiple MLS challenges or a league and nation hybrid set, again comprised of multiple challenges.
Unique Rewards
Completing Challenges and Groups could earn you FUT 17 packs, coins and other unique items found only through Squad Building Challenges. The individual challenges themselves will earn you rewards like packs and coins, and completing groups will bring even bigger rewards like unique player items.
One of the aims is allowing you to make use of players that you would perhaps normally discard or leave rotting in your club, now you'll be able to use those players in challenges to earn packs and prestige items.
Build on the Go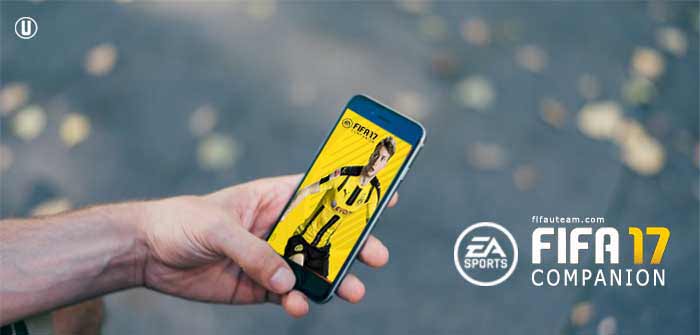 Use the Companion App to extend your Squad Building Challenges experience. You'll be able to take your progress in Squad Building Challenges on the move and build squads to earn rewards wherever you play.