Are you looking for FIFA 18 Stadiums? You can find them here: all the updated and the new FIFA 18 Stadiums details in a single page!
FIFA 18 features 50 fully licensed stadiums from 12 countries, including new stadiums, plus 29 generic fields.
If you want to see which stadiums are not even more in FIFA 18 and which ones are new, please click here.

FIFA 18 STADIUMS
❌ To Be Confirmed | ✔️ Confirmed | 🆕 New Stadium[vc_row][vc_column width="1/3″]
UK

✔️ 🇬🇧 ANFIELD
✔️ 🇬🇧 CARROW ROAD
✔️ 🇬🇧 EMIRATES STADIUM
✔️ 🇬🇧 ETIHAD STADIUM
✔️ 🇬🇧 FRATTON PARK
✔️ 🇬🇧 GOODISON PARK
✔️ 🇬🇧 KC STADIUM
✔️ 🇬🇧 KING POWER STADIUM
✔️ 🇬🇧 🆕 KIRKLEES STADIUM
✔️ 🇬🇧 LIBERTY STADIUM
✔️ 🇬🇧 LOFTUS ROAD
✔️ 🇬🇧 LONDON STADIUM
✔️ 🇬🇧 OLD TRAFFORD
✔️ 🇬🇧 RIVERSIDE STADIUM
✔️ 🇬🇧 SELHURST PARK
✔️ 🇬🇧 ST. JAMES' PARK
✔️ 🇬🇧 ST. MARY'S STADIUM
✔️ 🇬🇧 STADIUM OF LIGHT
✔️ 🇬🇧 STAMFORD BRIDGE
✔️ 🇬🇧 STOKE CITY FC STADIUM
✔️ 🇬🇧 🆕THE AMEX STADIUM
✔️ 🇬🇧 THE HAWTHORNS
✔️ 🇬🇧 TURF MOOR
✔️ 🇬🇧 VICARAGE ROAD
✔️ 🇬🇧 VILLA PARK
✔️ 🇬🇧 VITALITY STADIUM
✔️ 🇬🇧 WEMBLEY STADIUM

[/vc_column][vc_column width="1/3″]
REST OF THE EUROPE

✔️ 🇩🇪 ALLIANZ ARENA
✔️ 🇳🇱 AMSTERDAM ARENA
✔️ 🇩🇪 BORUSSIA-PARK
✔️ 🇺🇦 DONBASS ARENA
✔️ 🇮🇹 JUVENTUS STADIUM
✔️ 🇩🇪 OLYMPIASTADION
✔️ 🇫🇷 ORANGE VÉLODROME
✔️ 🇫🇷 PARC DES PRINCES
✔️ 🇮🇹 SAN SIRO
✔️ 🇪🇸 SANTIAGO BERNABÉU
✔️ 🇮🇹 STADIO OLIMPICO
✔️ 🇩🇪 VELTINS ARENA
✔️ 🇩🇪 VOLKSPARKSTADION
✔️ 🇪🇸 🆕WANDA METROPOLITANO



REST OF THE WORLD

✔️ 🇨🇦 BC PLACE STADIUM
✔️ 🇺🇸 CENTURYLINK FIELD
✔️ 🇲🇽 ESTADIO AZTECA
✔️ 🇸🇦 KING ABDULLAH SPORTS CITY
✔️ 🇸🇦 KING FAHD INTERNATIONAL
✔️ 🇦🇷 LA BOMBONERA
✔️ 🇦🇷 MONUMENTAL DE ÑUNEZ
✔️ 🇺🇸 🆕STUBHUB CENTER
✔️ 🇯🇵 SUITA CITY FOOTBALL CLUB

[/vc_column][vc_column width="1/3″]
GENERIC

✔️ ⚽ AL JAYEED STADIUM
✔️ ⚽ ALOHA PARK
✔️ ⚽ ARENA DEL CENTENARIO
✔️ ⚽ ARENA D'ORO
✔️ ⚽ COURT LANE
✔️ ⚽ CROWN LANE
✔️ ⚽ EASTPOINT ARENA
✔️ ⚽ EL GRANDIOSO
✔️ ⚽ EL LIBERTADOR
✔️ ⚽ ESTADIO DE LAS ARTES
✔️ ⚽ ESTADIO EL MEDIO
✔️ ⚽ ESTADIO PR. G.LOPES
✔️ ⚽ EURO PARK
✔️ ⚽ FIWC STADIUM
✔️ ⚽ FOREST PARK STADIUM
✔️ ⚽ IVY LANE
✔️ ⚽ MOLTON ROAD
✔️ ⚽ O DROMO
✔️ ⚽ SANDERSON PARK
✔️ ⚽ STADE MUNICIPAL
✔️ ⚽ STADIO CLASSICO
✔️ ⚽ STADION 23. MAJ
✔️ ⚽ STADION EUROPA
✔️ ⚽ STADION HANGUK
✔️ ⚽ STADION NEDER
✔️ ⚽ STADION OLYMPIK
✔️ ⚽ TOWN PARK
✔️ ⚽ UNION PARK STADIUM
✔️ ⚽ WALDSTADION

[/vc_column][/vc_row]



New FIFA 18 Stadiums
The new FIFA 18 stadiums you will be able to play

KIRKLEES STADIUM
Huddersfield Town | Premier League | UK
Officially Confirmed as a new FIFA 18 Stadium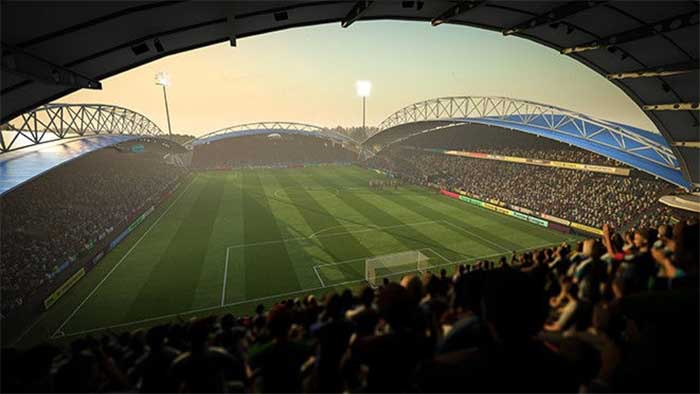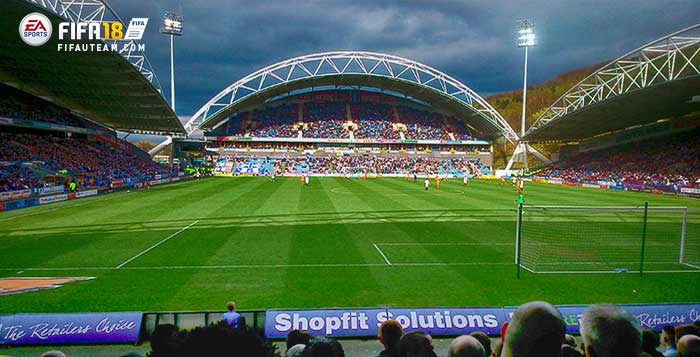 STUBHUB CENTER
LA Galaxy | MLS | US
Officially Confirmed as a new FIFA 18 Stadium | Included in the Hunter's trailer | Eventualy one of the stadiums of the FIFA 18 Demo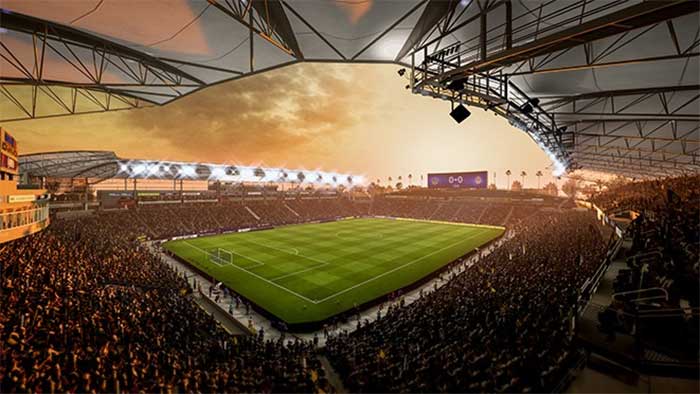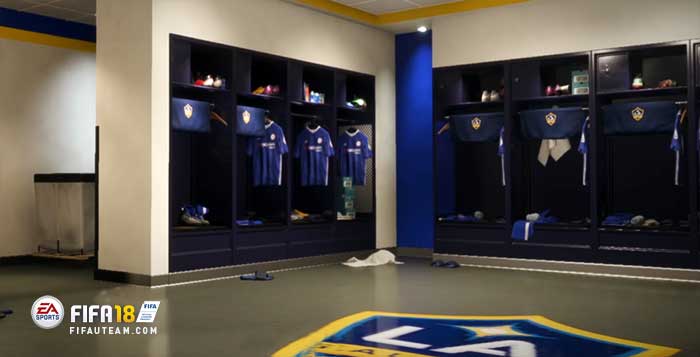 THE AMEX STADIUM
Brighton & Hove Albion FC | Premier League | UK
Officially Confirmed as a new FIFA 18 Stadium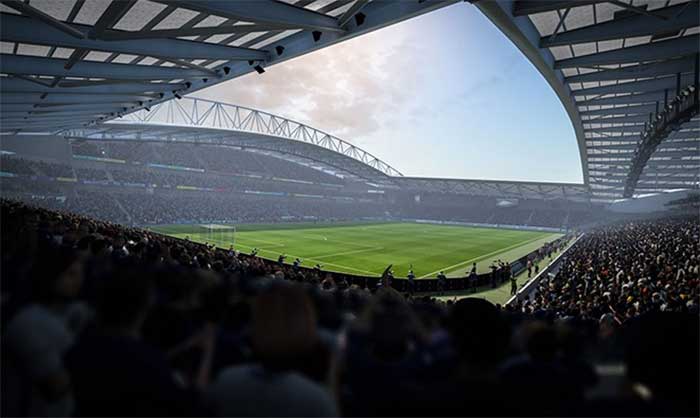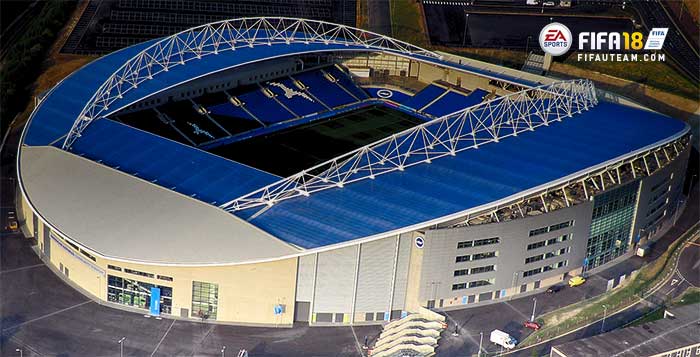 WANDA METROPOLITANO
Atlético de Madrid | La Liga | Spain
Officially Confirmed as a new FIFA 18 Stadium | It's the new Atético's stadium, replacing the old Vincent Calderón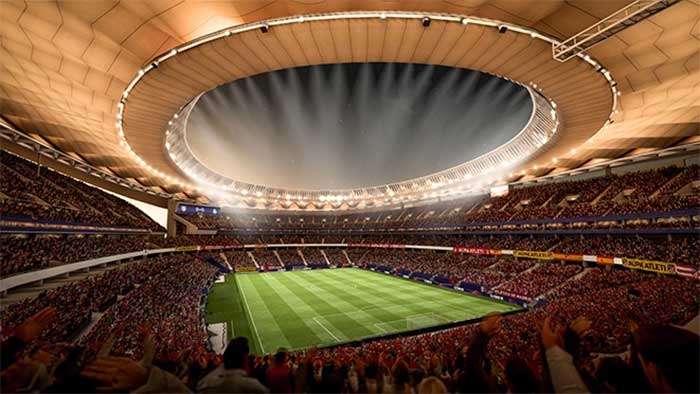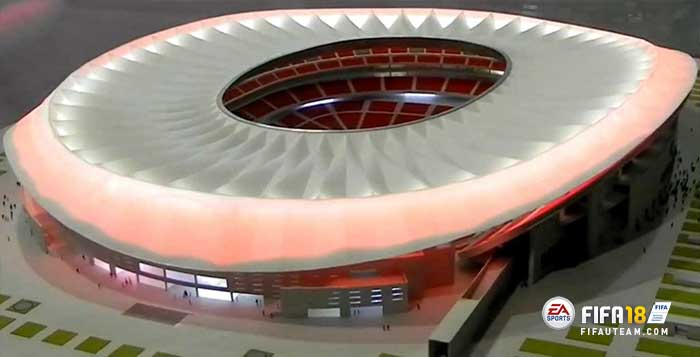 FIFA 18 Stadiums
All the FIFA 18 Stadiums, one by one


⚫⚫⚫ Many shadows | ⚫⚫⚪ Moderate shadows | ⚫⚪⚪ Few shadows
☀️ Sunny | ☁️ Cloudy | 🌧️ Rainny | ❄️ Snowy


UK Stadiums


[vc_row][vc_column width="1/3″]
[highlight_black]ANFIELD[/highlight_black]
Licensed: Yes
New in FIFA 18: No
Country: 🇬🇧 UK
Club: Liverpool
Capacity: 45,400
Opened: 1884
Field Dim.: 101x68m
Shadows: ⚫⚫⚫
Weather: ☀️ ☁️ 🌧️ ❄️

[/vc_column][vc_column width="2/3″]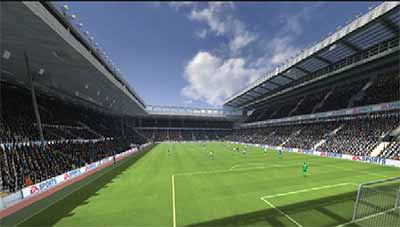 [/vc_column][/vc_row]
[vc_row][vc_column width="1/3″]
[highlight_black]CARROW ROAD[/highlight_black]
Licensed: Yes
New in FIFA 18: No
Country: 🇬🇧 UK
Club: Norwich City
Capacity: 27,244
Opened: 1935
Field Dim.: 114x68m
Shadows: ⚫⚫⚪
Weather: ☀️ ☁️ 🌧️ ❄️

[/vc_column][vc_column width="2/3″]
[/vc_column][/vc_row]
[vc_row][vc_column width="1/3″]
[highlight_black]EMIRATES STADIUM[/highlight_black]
Licensed: Yes
New in FIFA 18: No
Country: 🇬🇧 UK
Club: Arsenal FC
Capacity: 60,350
Opened: 2006
Field Dim.: 105x68m
Shadows: ⚫⚫⚫
Weather: ☀️ ☁️ 🌧️ ❄️

[/vc_column][vc_column width="2/3″]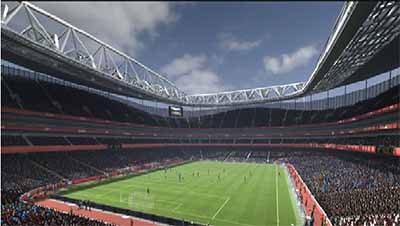 [/vc_column][/vc_row]
[vc_row][vc_column width="1/3″]
[highlight_black]ETIHAD STADIUM[/highlight_black]
Licensed: Yes
New in FIFA 18: No
Country: 🇬🇧 UK
Club: Manchester City FC
Capacity: 47,450
Opened: 2002
Field Dim.: 105x68m
Shadows: ⚫⚫⚫
Weather: ☀️ ☁️ 🌧️ ❄️

[/vc_column][vc_column width="2/3″]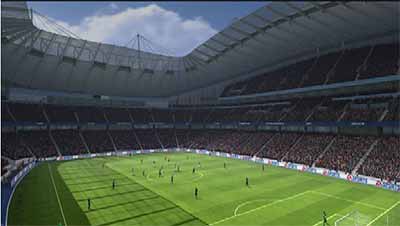 [/vc_column][/vc_row]
[vc_row][vc_column width="1/3″]
[highlight_black]FRATTON PARK[/highlight_black]
Licensed: Yes
New in FIFA 18: No
Country: 🇬🇧 UK
Club: Portsmouth FC
Capacity: 21,100
Opened: 1898
Field Dim.: 105x66m
Shadows: ⚫⚫⚪
Weather: ☀️ ☁️ 🌧️ ❄️

[/vc_column][vc_column width="2/3″]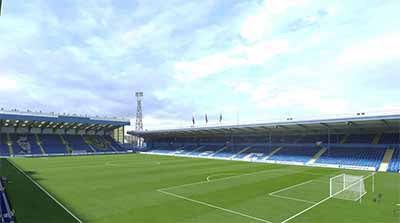 [/vc_column][/vc_row]
[vc_row][vc_column width="1/3″]
[highlight_black]GOODISON PARK[/highlight_black]
Licensed: Yes
New in FIFA 18: No
Country: 🇬🇧 UK
Club: Everton FC
Capacity: 40,157
Opened: 1892
Field Dim.: 100x68m
Shadows: ⚫⚫⚪
Weather: ☀️ ☁️ 🌧️ ❄️

[/vc_column][vc_column width="2/3″]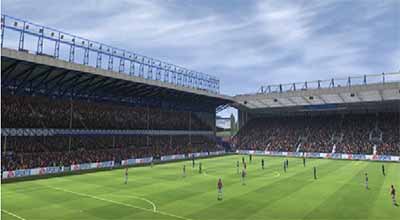 [/vc_column][/vc_row]
[vc_row][vc_column width="1/3″]
[highlight_black]KC STADIUM[/highlight_black]
Licensed: Yes
New in FIFA 18: No
Country: 🇬🇧 UK
Club: Hull City
Capacity: 25,400
Opened: 2002
Field Dim.: 105x68m
Shadows: ⚫⚫⚪
Weather: ☀️ ☁️ 🌧️ ❄️

[/vc_column][vc_column width="2/3″]
[/vc_column][/vc_row]
[vc_row][vc_column width="1/3″]
🆕 [highlight_black]KIRKLEES STADIUM[/highlight_black]
Licensed: Yes
New in FIFA 18: Yes
Country: 🇬🇧 UK
Club: Huddersfield Town
Capacity: 24,500
Opened: 1994
Field Dim.: 105x69m
Shadows: ⚫⚫⚪
Weather: ☀️ ☁️ 🌧️ ❄️

[/vc_column][vc_column width="2/3″]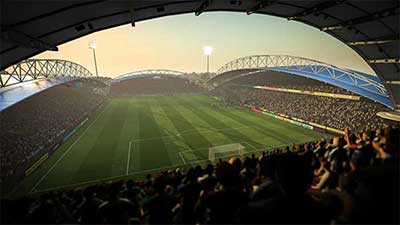 [/vc_column][/vc_row]
[vc_row][vc_column width="1/3″]
[highlight_black]KING POWER STADIUM[/highlight_black]
Licensed: Yes
New in FIFA 18: No
Country: 🇬🇧 UK
Club: Leicester City
Capacity: 32,262
Opened: 2002
Field Dim.: 102x67m
Shadows: ⚫⚫⚪
Weather: ☀️ ☁️ 🌧️ ❄️

[/vc_column][vc_column width="2/3″]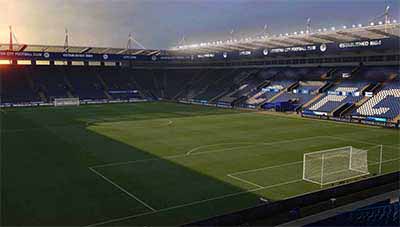 [/vc_column][/vc_row]
[vc_row][vc_column width="1/3″]
[highlight_black]LIBERTY STADIUM[/highlight_black]
Licensed: Yes
New in FIFA 18: No
Country: 🇬🇧 UK
Club: Swansea City
Capacity: 20,750
Opened: 2003
Field Dim.: 105x68m
Shadows: ⚫⚫⚪
Weather: ☀️ ☁️ 🌧️ ❄️

[/vc_column][vc_column width="2/3″]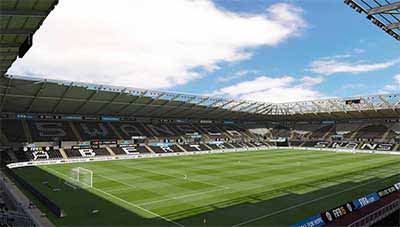 [/vc_column][/vc_row]
[vc_row][vc_column width="1/3″]
[highlight_black]LOFTUS ROAD[/highlight_black]
Licensed: Yes
New in FIFA 18: No
Country: 🇬🇧 UK
Club: Queens Park Rangers
Capacity: 18,439
Opened: 1904
Field Dim.: 102x66m
Shadows: ⚫⚫⚪
Weather: ☀️ ☁️ 🌧️ ❄️

[/vc_column][vc_column width="2/3″]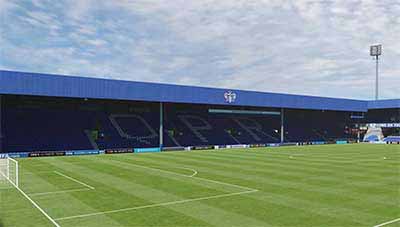 [/vc_column][/vc_row]
[vc_row][vc_column width="1/3″]
[highlight_black]LONDON STADIUM[/highlight_black]
Licensed: Yes
New in FIFA 18: No
Country: 🇬🇧 UK
Club: West Ham United F.C.
Capacity: 60,000
Opened: 2016
Field Dim.: 105x68m
Shadows: ⚫⚫⚪
Weather: ☀️ ☁️ 🌧️ ❄️

[/vc_column][vc_column width="2/3″]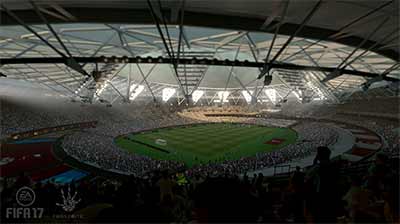 [/vc_column][/vc_row]
[vc_row][vc_column width="1/3″]
[highlight_black]OLD TRAFFORD[/highlight_black]
Licensed: Yes
New in FIFA 18: No
Country: 🇬🇧 UK
Club: Manchester United
Capacity: 76,200
Opened: 1910
Field Dim.: 105x68m
Shadows: ⚫⚫⚪
Weather: ☀️ ☁️ 🌧️ ❄️

[/vc_column][vc_column width="2/3″]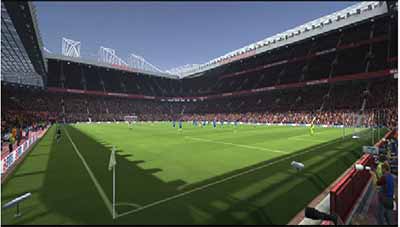 [/vc_column][/vc_row]
[vc_row][vc_column width="1/3″]
[highlight_black]RIVERSIDE STADIUM[/highlight_black]
Licensed: Yes
New in FIFA 18: No
Country: 🇬🇧 UK
Club: Middlesbrough F.C.
Capacity: 34,742
Opened: 1995
Field Dim.: 105x68m
Shadows: ⚫⚫⚪
Weather: ☀️ ☁️ 🌧️ ❄️

[/vc_column][vc_column width="2/3″]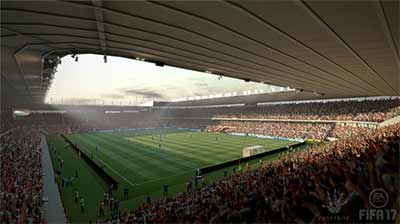 [/vc_column][/vc_row]
[vc_row][vc_column width="1/3″]
[highlight_black]SELHURST PARK[/highlight_black]
Licensed: Yes
New in FIFA 18: No
Country: 🇬🇧 UK
Club: Crystal Palace
Capacity: 26,255
Opened: 1924
Field Dim.: 100x68m
Shadows: ⚫⚫⚪
Weather: ☀️ ☁️ 🌧️ ❄️

[/vc_column][vc_column width="2/3″]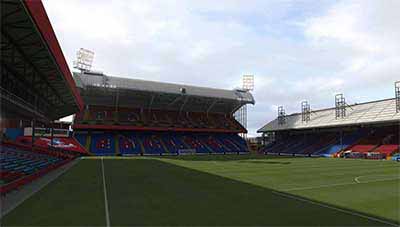 [/vc_column][/vc_row]
[vc_row][vc_column width="1/3″]
[highlight_black]ST. JAMES' PARK[/highlight_black]
Licensed: Yes
New in FIFA 18: No
Country: 🇬🇧 UK
Club: Newcastle United
Capacity: 52,350
Opened: 1892
Field Dim.: 105x68m
Shadows: ⚫⚫⚫
Weather: ☀️ ☁️ 🌧️ ❄️

[/vc_column][vc_column width="2/3″]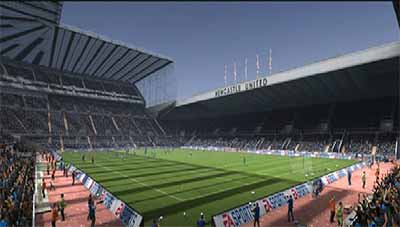 [/vc_column][/vc_row]
[vc_row][vc_column width="1/3″]
[highlight_black]ST. MARY'S STADIUM[/highlight_black]
Licensed: Yes
New in FIFA 18: No
Country: 🇬🇧 UK
Club: Southampton
Capacity: 32,589
Opened: 2001
Field Dim.: 102x68m
Shadows: ⚫⚫⚪
Weather: ☀️ ☁️ 🌧️ ❄️

[/vc_column][vc_column width="2/3″]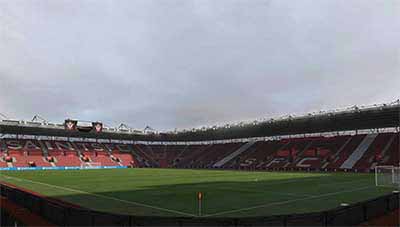 [/vc_column][/vc_row]
[vc_row][vc_column width="1/3″]
[highlight_black]STADIUM OF LIGHT[/highlight_black]
Licensed: Yes
New in FIFA 18: No
Country: 🇬🇧 UK
Club: Sunderland
Capacity: 48,707
Opened: 1997
Field Dim.: 105x68m
Shadows: ⚫⚫⚪
Weather: ☀️ ☁️ 🌧️ ❄️

[/vc_column][vc_column width="2/3″]
[/vc_column][/vc_row]
[vc_row][vc_column width="1/3″]
[highlight_black]STAMFORD BRIDGE[/highlight_black]
Licensed: Yes
New in FIFA 18: No
Country: 🇬🇧 UK
Club: Chelsea
Capacity: 42,000
Opened: 1877
Field Dim.: 105x68m
Shadows: ⚫⚫⚫
Weather: ☀️ ☁️ 🌧️ ❄️

[/vc_column][vc_column width="2/3″]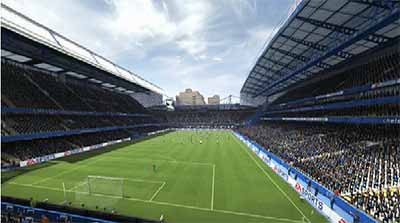 [/vc_column][/vc_row]
[vc_row][vc_column width="1/3″]
[highlight_black]STOKE CITY FC STADIUM[/highlight_black]
Licensed: Yes
New in FIFA 18: No
Country: 🇬🇧 UK
Club: Stoke City
Capacity: 27,740
Opened: 1997
Field Dim.: 100x64m
Shadows: ⚫⚫⚫
Weather: ☀️ ☁️ 🌧️ ❄️

[/vc_column][vc_column width="2/3″]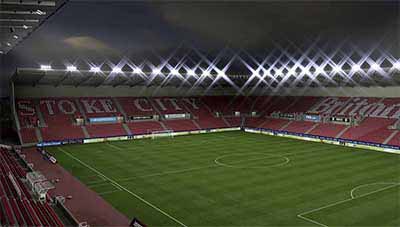 [/vc_column][/vc_row]
[vc_row][vc_column width="1/3″]
🆕 [highlight_black]THE AMEX SATDIUM[/highlight_black]
Licensed: Yes
New in FIFA 18: Yes
Country: 🇬🇧 UK
Club: Brighton & Hove Albion
Capacity: 30,750
Opened: 2011
Field Dim.: 105x69m
Shadows: ⚫⚫⚪
Weather: ☀️ ☁️ 🌧️ ❄️

[/vc_column][vc_column width="2/3″]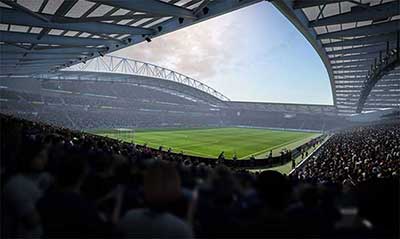 [/vc_column][/vc_row]
[vc_row][vc_column width="1/3″]
[highlight_black]THE HAWTHORNS[/highlight_black]
Licensed: Yes
New in FIFA 18: No
Country: 🇬🇧 UK
Club: West Bromwich Albion
Capacity: 26,272
Opened: 1900
Field Dim.: 105x68m
Shadows: ⚫⚫⚪
Weather: ☀️ ☁️ 🌧️ ❄️

[/vc_column][vc_column width="2/3″]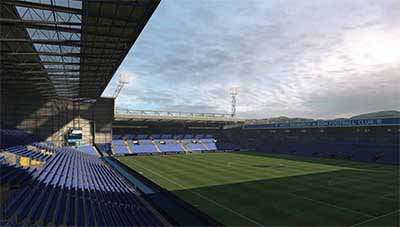 [/vc_column][/vc_row]
[vc_row][vc_column width="1/3″]
[highlight_black]TURF MOOR[/highlight_black]
Licensed: Yes
New in FIFA 18: No
Country: 🇬🇧 UK
Club: Burnley
Capacity: 21,940
Opened: 1883
Field Dim.: 104x66m
Shadows: ⚫⚫⚪
Weather: ☀️ ☁️ 🌧️ ❄️

[/vc_column][vc_column width="2/3″]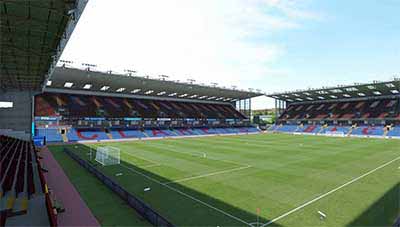 [/vc_column][/vc_row]
[vc_row][vc_column width="1/3″]
[highlight_black]VICARAGE ROAD[/highlight_black]
Licensed: Yes
New in FIFA 18: No
Country: 🇬🇧 UK
Club: Watford
Capacity: 21,577
Opened: 1922
Field Dim.: 105x68m
Shadows: ⚫⚫⚪
Weather: ☀️ ☁️ 🌧️ ❄️

[/vc_column][vc_column width="2/3″]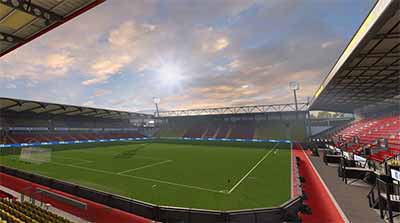 [/vc_column][/vc_row]
[vc_row][vc_column width="1/3″]
[highlight_black]VILLA PARK[/highlight_black]
Licensed: Yes
New in FIFA 18: No
Country: 🇬🇧 UK
Club: Aston Villa
Capacity: 42,682
Opened: 1897
Field Dim.: 105x68m
Shadows: ⚫⚫⚪
Weather: ☀️ ☁️ 🌧️ ❄️

[/vc_column][vc_column width="2/3″]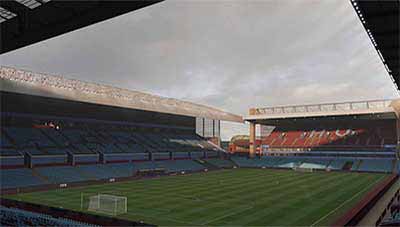 [/vc_column][/vc_row]
[vc_row][vc_column width="1/3″]
[highlight_black]VITALITY STADIUM[/highlight_black]
Licensed: Yes
New in FIFA 18: No
Country: 🇬🇧 UK
Club: Bournemouth
Capacity: 11,700
Opened: 1910
Field Dim.: 105x78m
Shadows: ⚫⚫⚪
Weather: ☀️ ☁️ 🌧️ ❄️

[/vc_column][vc_column width="2/3″]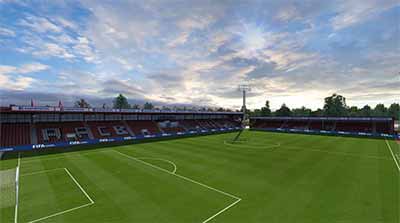 [/vc_column][/vc_row]
[vc_row][vc_column width="1/3″]
[highlight_black]WEMBLEY STADIUM[/highlight_black]
Licensed: Yes
New in FIFA 18: No
Country: 🇬🇧 UK
Club: English National Team
Capacity: 90,000
Opened: 2007
Field Dim.: 105x68m
Shadows: ⚫⚫⚫
Weather: ☀️ ☁️ 🌧️ ❄️

[/vc_column][vc_column width="2/3″]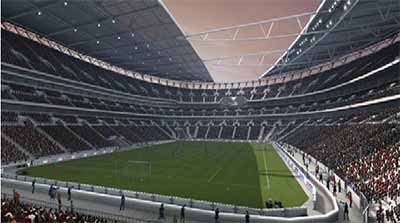 [/vc_column][/vc_row]
Rest of the Europe Stadiums


[vc_row][vc_column width="1/3″]
[highlight_black]ALLIANZ ARENA[/highlight_black]
Licensed: Yes
New in FIFA 18: No
Country: 🇩🇪 Germany
Club: FC Bayern Munich / TSV 1860 München
Capacity: 69,900
Opened: 2005
Field Dim.: 105x68m
Shadows: ⚫⚫⚪
Weather: ☀️ ☁️ 🌧️

[/vc_column][vc_column width="2/3″]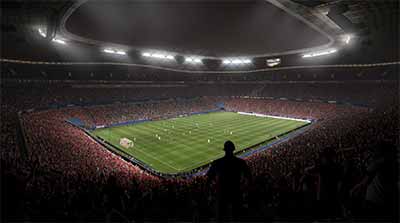 [/vc_column][/vc_row]
[vc_row][vc_column width="1/3″]
[highlight_black]AMSTERDAM ARENA[/highlight_black]
Licensed: Yes
New in FIFA 18: No
Country: 🇳🇱 Netherlands
Club: Ajax
Capacity: 54,000
Opened: 1996
Field Dim.: 105x68m
Shadows: ⚫⚫⚫
Weather: ☀️ ☁️

[/vc_column][vc_column width="2/3″]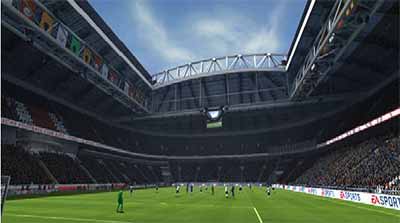 [/vc_column][/vc_row]
[vc_row][vc_column width="1/3″]
[highlight_black]BORUSSIA-PARK[/highlight_black]
Licensed: Yes
New in FIFA 18: No
Country: 🇩🇪 Germany
Club: Borussia Mönchengladbach
Capacity: 54,057
Opened: 2004
Field Dim.: 105x68m
Shadows: ⚫⚫⚪
Weather: ☀️ ☁️ 🌧️ ❄️

[/vc_column][vc_column width="2/3″]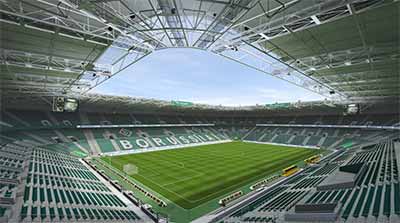 [/vc_column][/vc_row]
[vc_row][vc_column width="1/3″]
[highlight_black]DONBASS ARENA[/highlight_black]
Licensed: Yes
New in FIFA 18: No
Country: 🇺🇦 Ukraine
Club: Shakhtar Donetsk
Capacity: 51,504
Opened: 2009
Field Dim.: 105x68m
Shadows: ⚫⚫⚫
Weather: ☀️ ☁️ 🌧️ ❄️

[/vc_column][vc_column width="2/3″]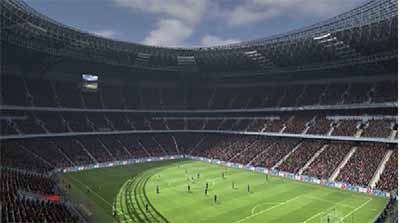 [/vc_column][/vc_row]
[vc_row][vc_column width="1/3″]
[highlight_black]JUVENTUS STADIUM[/highlight_black]
Licensed: Yes
New in FIFA 18: No
Country: 🇮🇹 Italy
Club: Juventus
Capacity: 41,000
Opened: 2011
Field Dim.: 105x68m
Shadows: ⚫⚫⚪
Weather: ☀️ ☁️ 🌧️ ❄️

[/vc_column][vc_column width="2/3″]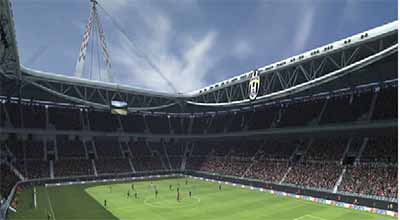 [/vc_column][/vc_row]
[vc_row][vc_column width="1/3″]
[highlight_black]OLYMPIASTADION[/highlight_black]
Licensed: Yes
New in FIFA 18: No
Country: 🇩🇪 Germany
Club: Hertha BSC
Capacity: 74,200
Opened: 1934
Field Dim.: 105x68m
Shadows: ⚫⚫⚫
Weather: ☀️ ☁️ 🌧️ ❄️

[/vc_column][vc_column width="2/3″]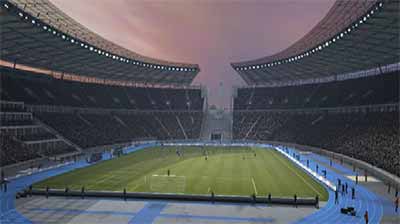 [/vc_column][/vc_row]
[vc_row][vc_column width="1/3″]
[highlight_black]ORANGE VÉLODROME[/highlight_black]
Licensed: Yes
New in FIFA 18: No
Country: 🇫🇷 France
Club: Olympique de Marseille
Capacity: 67,394
Opened: 1937
Field Dim.: 105x68m
Shadows: ⚫⚫⚫
Weather: ☀️ ☁️ 🌧️ ❄️

[/vc_column][vc_column width="2/3″]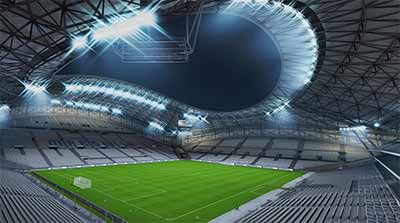 [/vc_column][/vc_row]
[vc_row][vc_column width="1/3″]
[highlight_black]PARC DES PRINCES[/highlight_black]
Licensed: Yes
New in FIFA 18: No
Country: 🇫🇷 France
Club: Paris Saint-Germain
Capacity: 48,700
Opened: 1897
Field Dim.: 105x68m
Shadows: ⚫⚫⚪
Weather: ☀️ ☁️ 🌧️

[/vc_column][vc_column width="2/3″]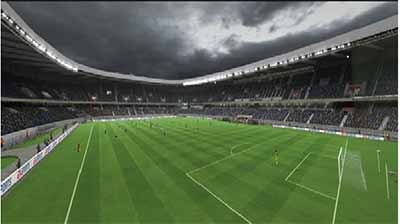 [/vc_column][/vc_row]
[vc_row][vc_column width="1/3″]
[highlight_black]SAN SIRO[/highlight_black]
Licensed: Yes
New in FIFA 18: No
Country: 🇮🇹 Italy
Club: AC Milan e Inter
Capacity: 83,000
Opened: 1926
Field Dim.: 105x68m
Shadows: ⚫⚫⚫
Weather: ☀️ ☁️ 🌧️

[/vc_column][vc_column width="2/3″]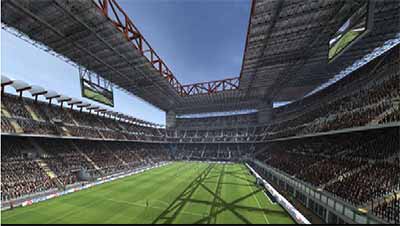 [/vc_column][/vc_row]
[vc_row][vc_column width="1/3″]
[highlight_black]SANTIAGO BERNABÉU[/highlight_black]
Licensed: Yes
New in FIFA 18: No
Country: Spain
Club: 🇪🇸 Real Madrid
Capacity: 80,000
Opened: 1947
Field Dim.: 107x72m
Shadows: ⚫⚫⚪
Weather: ☀️ ☁️ 🌧️ ❄️

[/vc_column][vc_column width="2/3″]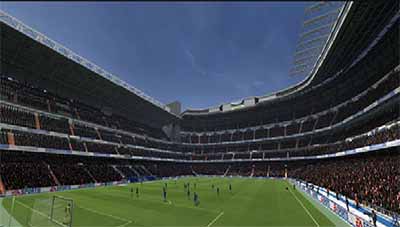 [/vc_column][/vc_row]
[vc_row][vc_column width="1/3″]
[highlight_black]STADIO OLIMPICO[/highlight_black]
Licensed: Yes
New in FIFA 18: No
Country: 🇮🇹 Italy
Club: AS Roma, Lazio
Capacity: 72,700
Opened: 1937
Field Dim.: 105x68m
Shadows: ⚫⚫⚪
Weather: ☀️ ☁️ 🌧️ ❄️

[/vc_column][vc_column width="2/3″]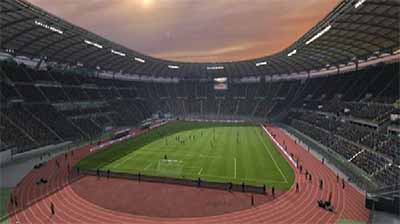 [/vc_column][/vc_row]
[vc_row][vc_column width="1/3″]
[highlight_black]VELTINS ARENA[/highlight_black]
Licensed: Yes
New in FIFA 18: No
Country: 🇩🇪 Germany
Club: Schalke 04
Capacity: 61,500
Opened: 2001
Field Dim.: 105x68m
Shadows: ⚫⚫⚫
Weather: ☀️ ☁️

[/vc_column][vc_column width="2/3″]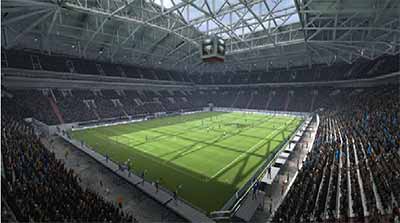 [/vc_column][/vc_row]
[vc_row][vc_column width="1/3″]
[highlight_black]VOLKSPARKSTADION [/highlight_black]
Licensed: Yes
New in FIFA 18: No
Country: 🇩🇪 Germany
Club: Hamburger SV
Capacity: 57,250
Opened: 1953
Field Dim.: 105x68m
Shadows: ⚫⚫⚪
Weather: ☀️ ☁️ 🌧️ ❄️

[/vc_column][vc_column width="2/3″]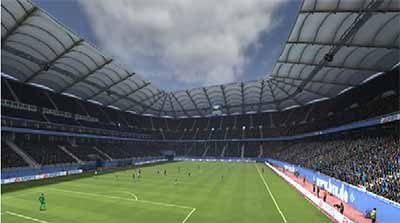 [/vc_column][/vc_row]
[vc_row][vc_column width="1/3″]
🆕 [highlight_black]WANDA METROPOLITANO[/highlight_black]
Licensed: Yes
New in FIFA 18: Yes
Country: 🇪🇸 Spain
Club: Atlético de Madrid
Capacity: 68,000
Opened: 2017
Field Dim.: 105x68m
Shadows: ⚫⚫⚪
Weather: ☀️ ☁️ 🌧️ ❄️

[/vc_column][vc_column width="2/3″]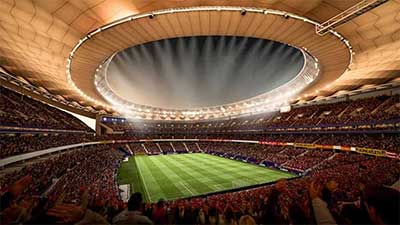 [/vc_column][/vc_row]
Asian Stadiums


[vc_row][vc_column width="1/3″]
[highlight_black]KING ABDULLAH SPORTS CITY[/highlight_black]
Licensed: Yes
New in FIFA 18: No
Country: 🇸🇦 Saudi Arabia
Clubs: Al-Ittihad and Al-Ahli
Capacity: 62,241
Opened: 2014
Field Dim.: 105x68m
Shadows: ⚫⚫⚪
Weather: ☀️ ☁️

[/vc_column][vc_column width="2/3″]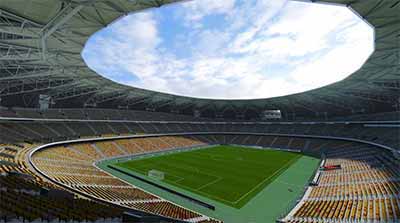 [/vc_column][/vc_row]
[vc_row][vc_column width="1/3″]
[highlight_black]KING FAHD STADIUM[/highlight_black]
Licensed: Yes
New in FIFA 18: No
Country: 🇸🇦 Saudi Arabia
Club: Saudi Arabia National Team
Capacity: 67,000
Opened: 1987
Field Dim.: 105x68m
Shadows: ⚫⚫⚪
Weather: ☀️ ☁️ 🌧️

[/vc_column][vc_column width="2/3″]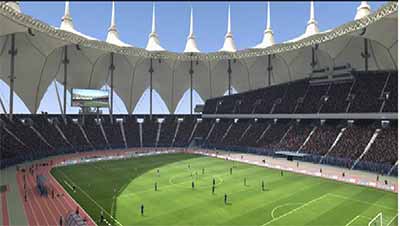 [/vc_column][/vc_row]
[vc_row][vc_column width="1/3″]
[highlight_black]SUITA CITY FOOTBALL STADIUM[/highlight_black]
Licensed: Yes
New in FIFA 18: No
Country: 🇯🇵 Japan
Club: Gamba Osaka
Capacity: 39,694
Opened: 2015
Field Dim.: –
Shadows: ⚫⚫⚪
Weather: ☀️ ☁️ 🌧️

[/vc_column][vc_column width="2/3″]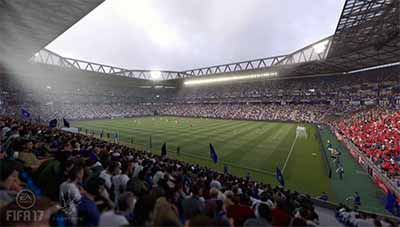 [/vc_column][/vc_row]
South American Stadiums


[vc_row][vc_column width="1/3″]
[highlight_black]LA BOMBONERA[/highlight_black]
Licensed: Yes
New in FIFA 18: No
Country: 🇦🇷 Argentina
Club: Boca Juniors
Capacity: 49,000
Opened: 1940
Field Dim.: 105x68m
Shadows: ⚫⚪⚪
Weather: ☀️ ☁️ 🌧️

[/vc_column][vc_column width="2/3″]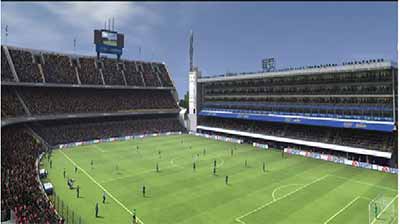 [/vc_column][/vc_row]
[vc_row][vc_column width="1/3″]
[highlight_black]MONUMENTAL DE ÑUNEZ[/highlight_black]
Licensed: Yes
New in FIFA 18: No
Country: 🇦🇷 Argentina
Club: Club Atlético River Plate
Capacity: 67,664
Opened: 1938
Field Dim.: 105x68m
Shadows: ⚫⚪⚪
Weather: ☀️ ☁️ 🌧️

[/vc_column][vc_column width="2/3″]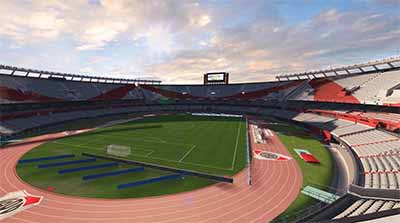 [/vc_column][/vc_row]
North American Stadiums


[vc_row][vc_column width="1/3″]
[highlight_black]BC PLACE STADIUM[/highlight_black]
Licensed: Yes
New in FIFA 18: No
Country: 🇨🇦 Canada
Club: Vancouver Whitecaps
Capacity: 20,000
Opened: 1983
Field Dim.: 105x68m
Shadows: ⚫⚫⚫
Weather: ☀️ ☁️

[/vc_column][vc_column width="2/3″]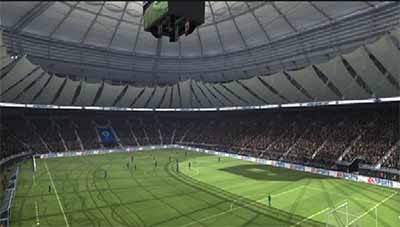 [/vc_column][/vc_row]
[vc_row][vc_column width="1/3″]
[highlight_black]CENTURYLINK FIELD[/highlight_black]
Licensed: Yes
New in FIFA 18: No
Country: 🇺🇸 United States
Club: Seattle Sounders FC
Capacity: 39,115
Opened: 2002
Field Dim.: 106x68m
Shadows: ⚫⚫⚫
Weather: ☀️ ☁️ 🌧️ ❄️

[/vc_column][vc_column width="2/3″]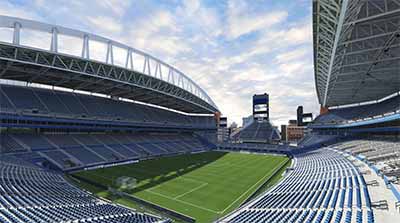 [/vc_column][/vc_row]
[vc_row][vc_column width="1/3″]
[highlight_black]ESTADIO AZTECA[/highlight_black]
Licensed: Yes
New in FIFA 18: No
Country: 🇲🇽 Mexico
Club: Club América
Capacity: 105,000
Opened: 1966
Field Dim.: 105x68m
Shadows: ⚫⚫⚪
Weather: ☀️ ☁️ 🌧️

[/vc_column][vc_column width="2/3″]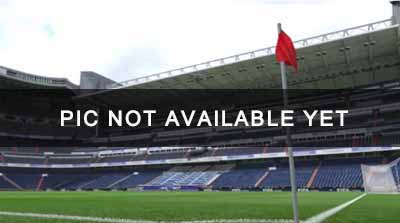 [/vc_column][/vc_row]
[vc_row][vc_column width="1/3″]
🆕 [highlight_black]STUBHUB CENTER[/highlight_black]
Licensed: Yes
New in FIFA 18: Yes
Country: 🇺🇸 United States
Club: LA Galaxy
Capacity: 27,000
Opened: 2003
Field Dim.: 106x68m
Shadows: ⚫⚫⚪
Weather: ☀️ ☁️ 🌧️

[/vc_column][vc_column width="2/3″]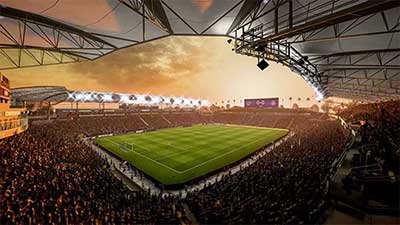 [/vc_column][/vc_row]
Generic Stadiums


[vc_row][vc_column width="1/3″]
[highlight_black]AL JAYEED STADIUM[/highlight_black]
Licensed: No
New in FIFA 18: No
Capacity: 33,864
Shadows: ⚫⚪⚪
Weather: ☀️ ☁️ 🌧️

[/vc_column][vc_column width="2/3″]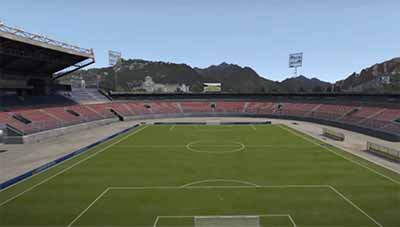 [/vc_column][/vc_row]
[vc_row][vc_column width="1/3″]
[highlight_black]ALOHA PARK[/highlight_black]
Licensed: No
New in FIFA 18: No
Capacity: 10,640
Shadows: ⚫⚪⚪
Weather: ☀️ ☁️ 🌧️

[/vc_column][vc_column width="2/3″]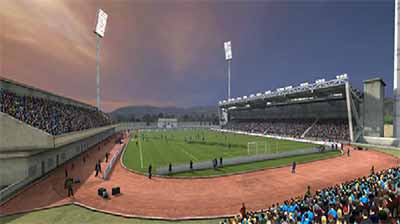 [/vc_column][/vc_row]
[vc_row][vc_column width="1/3″]
[highlight_black]ARENA D'ORO[/highlight_black]
Licensed: No
New in FIFA 18: No
Capacity: 20,058
Shadows: ⚫⚪⚪
Weather: ☀️ ☁️ 🌧️

[/vc_column][vc_column width="2/3″]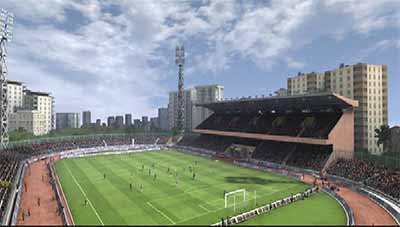 [/vc_column][/vc_row]
[vc_row][vc_column width="1/3″]
[highlight_black]ARENA DEL CENTENARIO[/highlight_black]
Licensed: No
New in FIFA 18: No
Capacity: 16,827
Shadows: ⚫⚪⚪
Weather: ☀️ ☁️ 🌧️

[/vc_column][vc_column width="2/3″]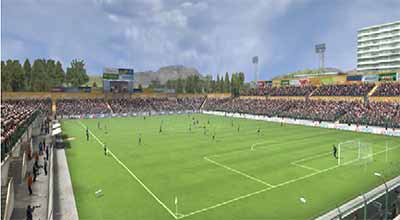 [/vc_column][/vc_row]
[vc_row][vc_column width="1/3″]
[highlight_black]COURT LANE[/highlight_black]
Licensed: No
New in FIFA 18: No
Capacity: 19,677
Shadows: ⚫⚪⚪
Weather: ☀️ ☁️ 🌧️ ❄️

[/vc_column][vc_column width="2/3″]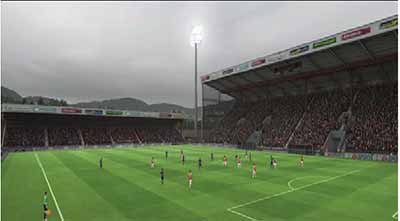 [/vc_column][/vc_row]
[vc_row][vc_column width="1/3″]
[highlight_black]CROWN LANE[/highlight_black]
Licensed: No
New in FIFA 18: No
Capacity: 24,103
Shadows: ⚫⚪⚪
Weather: ☀️ ☁️ 🌧️ ❄️

[/vc_column][vc_column width="2/3″]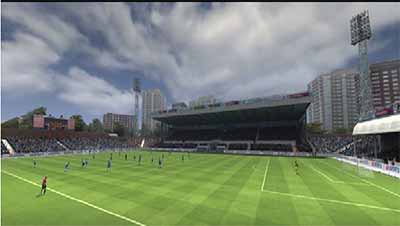 [/vc_column][/vc_row]
[vc_row][vc_column width="1/3″]
[highlight_black]EASTPOINT ARENA[/highlight_black]
Licensed: No
New in FIFA 18: No
Capacity: 53,681
Shadows: ⚫⚪⚪
Weather: ☀️ ☁️ 🌧️ ❄️

[/vc_column][vc_column width="2/3″]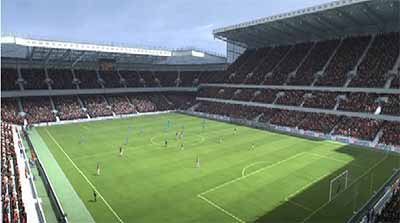 [/vc_column][/vc_row]
[vc_row][vc_column width="1/3″]
[highlight_black]EL GRANDIOSO[/highlight_black]
Licensed: No
New in FIFA 18: No
Capacity: 66,081
Shadows: ⚫⚪⚪
Weather: ☀️ ☁️ 🌧️

[/vc_column][vc_column width="2/3″]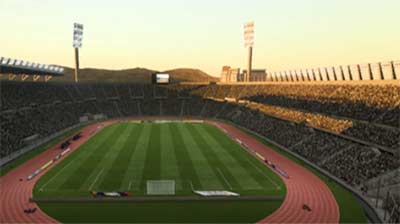 [/vc_column][/vc_row]
[vc_row][vc_column width="1/3″]
[highlight_black]EL LIBERTADOR[/highlight_black]
Licensed: No
New in FIFA 18: No
Capacity: 52,663
Shadows: ⚫⚪⚪
Weather: ☀️ ☁️ 🌧️

[/vc_column][vc_column width="2/3″]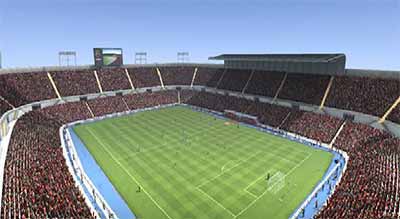 [/vc_column][/vc_row]
[vc_row][vc_column width="1/3″]
[highlight_black]ESTADIO PRESIDENTE G.LOPES[/highlight_black]
Licensed: No
New in FIFA 18: No
Capacity: 27,156
Shadows: ⚫⚪⚪
Weather: ☀️ ☁️ 🌧️

[/vc_column][vc_column width="2/3″]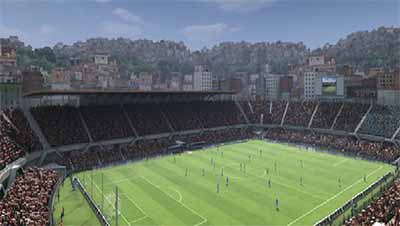 [/vc_column][/vc_row]
[vc_row][vc_column width="1/3″]
[highlight_black]ESTADIO DE LAS ARTES[/highlight_black]
Licensed: No
New in FIFA 18: No
Capacity: 37,473
Shadows: ⚫⚫⚫
Weather: ☀️ ☁️ 🌧️ ❄️

[/vc_column][vc_column width="2/3″]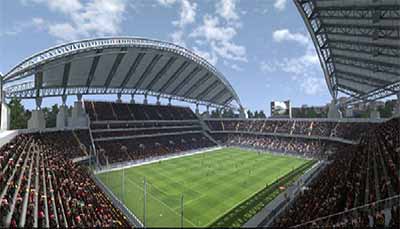 [/vc_column][/vc_row]
[vc_row][vc_column width="1/3″]
[highlight_black]ESTADIO EL MEDIO[/highlight_black]
Licensed: No
New in FIFA 18: No
Capacity: 30,493
Shadows: ⚫⚫⚪
Weather: ☀️ ☁️ 🌧️

[/vc_column][vc_column width="2/3″]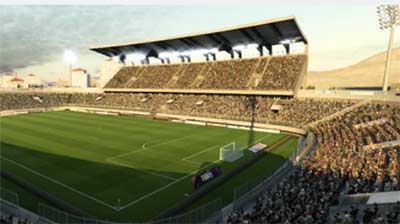 [/vc_column][/vc_row]
[vc_row][vc_column width="1/3″]
[highlight_black]EURO PARK[/highlight_black]
fi
Licensed: No
New in FIFA 18: No
Capacity: 12,748
Shadows: ⚫⚪⚪
Weather: ☀️ ☁️ 🌧️ ❄️

[/vc_column][vc_column width="2/3″]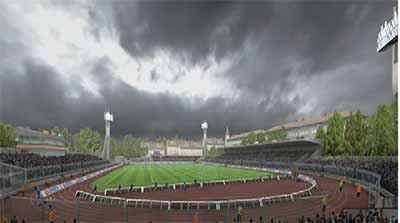 [/vc_column][/vc_row]
[vc_row][vc_column width="1/3″]
[highlight_black]FIWC STADIUM[/highlight_black]
Licensed: Nob
New in FIFA 18: No
Shadows: ⚫⚪⚪
Capacity: –

[/vc_column][vc_column width="2/3″]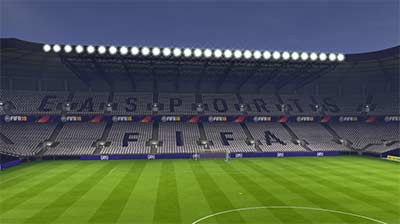 [/vc_column][/vc_row]
[vc_row][vc_column width="1/3″]
[highlight_black]FOREST PARK STADIUM[/highlight_black]
Licensed: No
New in FIFA 18: No
Capacity: 28,421
Shadows: ⚫⚫⚪
Weather: ☀️ ☁️ 🌧️ ❄️

[/vc_column][vc_column width="2/3″]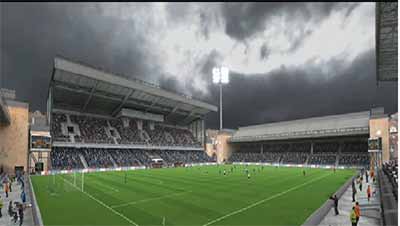 [/vc_column][/vc_row]
[vc_row][vc_column width="1/3″]
[highlight_black]IVY LANE[/highlight_black]
Licensed: No
New in FIFA 18: No
Capacity: 30,582
Shadows: ⚫⚫⚪
Weather: ☀️ ☁️ 🌧️ ❄️

[/vc_column][vc_column width="2/3″]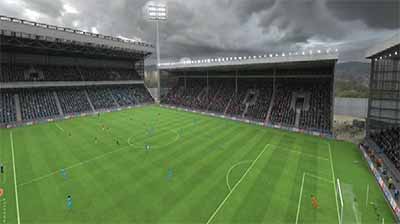 [/vc_column][/vc_row]
[vc_row][vc_column width="1/3″]
[highlight_black]MOLTON ROAD[/highlight_black]
Licensed: No
New in FIFA 18: No
Capacity: 19,787
Shadows: ⚫⚪⚪
Weather: ☀️ ☁️ 🌧️ ❄️

[/vc_column][vc_column width="2/3″]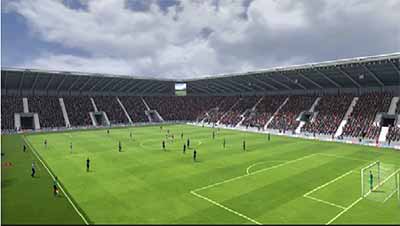 [/vc_column][/vc_row]
[vc_row][vc_column width="1/3″]
[highlight_black]O DROMO[/highlight_black]
Licensed: No
New in FIFA 18: No
Capacity: 55,320
Shadows: ⚫⚪⚪
Weather: ☀️ ☁️ 🌧️

[/vc_column][vc_column width="2/3″]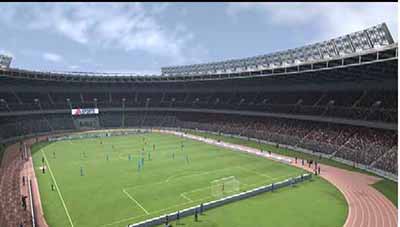 [/vc_column][/vc_row]
[vc_row][vc_column width="1/3″]
[highlight_black]SANDERSON PARK[/highlight_black]
Licensed: No
New in FIFA 18: No
Capacity: 38,841
Shadows: ⚫⚫⚫
Weather: ☀️ ☁️

[/vc_column][vc_column width="2/3″]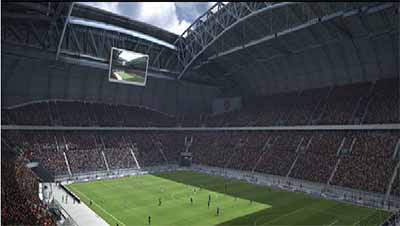 [/vc_column][/vc_row]
[vc_row][vc_column width="1/3″]
[highlight_black]STADE MUNICIPAL[/highlight_black]
Licensed: No
New in FIFA 18: No
Capacity: 24,628
Shadows: ⚫⚫⚪
Weather: ☀️ ☁️ 🌧️ ❄️

[/vc_column][vc_column width="2/3″]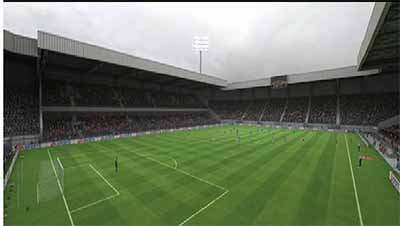 [/vc_column][/vc_row]
[vc_row][vc_column width="1/3″]
[highlight_black]STADIO CLASSICO[/highlight_black]
Licensed: No
New in FIFA 18: No
Capacity: 29,756
Shadows: ⚫⚫⚪
Weather: ☀️ ☁️ 🌧️

[/vc_column][vc_column width="2/3″]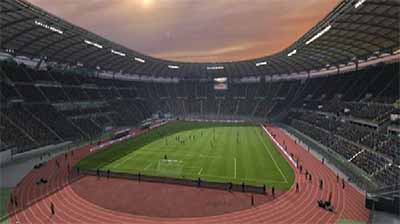 [/vc_column][/vc_row]
[vc_row][vc_column width="1/3″]
[highlight_black]STADION 23 MAJ.[/highlight_black]
Licensed: No
New in FIFA 18: No
Capacity: 17,194
Shadows: ⚫⚫⚪
Weather: ☀️ ☁️ 🌧️ ❄️

[/vc_column][vc_column width="2/3″]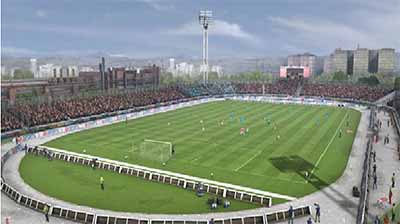 [/vc_column][/vc_row]
[vc_row][vc_column width="1/3″]
[highlight_black]STADION EUROPA[/highlight_black]
Licensed: No
New in FIFA 18: No
Capacity: 32,228
Shadows: ⚫⚫⚫
Weather: ☀️ ☁️ 🌧️ ❄️

[/vc_column][vc_column width="2/3″]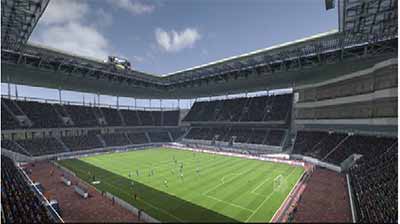 [/vc_column][/vc_row]
[vc_row][vc_column width="1/3″]
[highlight_black]STADION HANGUK[/highlight_black]
Licensed: No
New in FIFA 18: No
Capacity: 55,299
Shadows: ⚫⚫⚫
Weather: ☀️ ☁️ 🌧️ ❄️

[/vc_column][vc_column width="2/3″]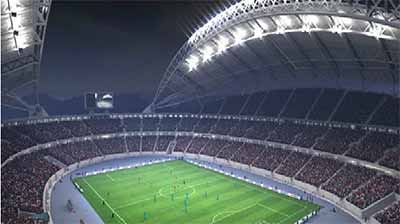 [/vc_column][/vc_row]
[vc_row][vc_column width="1/3″]
[highlight_black]STADION NEDER[/highlight_black]
Licensed: No
New in FIFA 18: No
Capacity: 19,086
Shadows: ⚫⚫⚪
Weather: ☀️ ☁️ 🌧️ ❄️

[/vc_column][vc_column width="2/3″]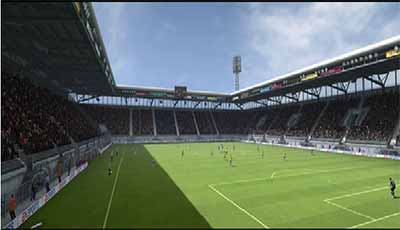 [/vc_column][/vc_row]
[vc_row][vc_column width="1/3″]
[highlight_black]STADION OLYMPIK[/highlight_black]
Licensed: No
New in FIFA 18: No
Capacity: 68,196
Shadows: ⚫⚫⚪
Weather: ☀️ ☁️ 🌧️ ❄️

[/vc_column][vc_column width="2/3″]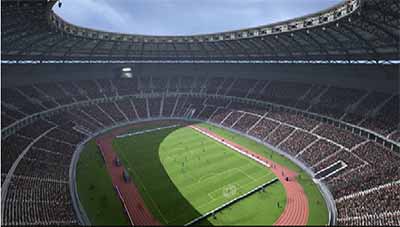 [/vc_column][/vc_row]
[vc_row][vc_column width="1/3″]
[highlight_black]TOWN PARK[/highlight_black]
Licensed: No
New in FIFA 18: No
Capacity: 9,821
Shadows: ⚫⚫⚪
Weather: ☀️ ☁️ 🌧️ ❄️

[/vc_column][vc_column width="2/3″]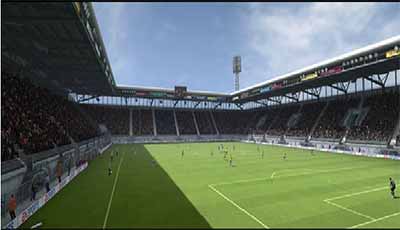 [/vc_column][/vc_row]
[vc_row][vc_column width="1/3″]
[highlight_black]UNION PARK STADIUM[/highlight_black]
Licensed: No
New in FIFA 18: No
Capacity: 22,685
Shadows: ⚫⚫⚪
Weather: ☀️ ☁️ 🌧️ ❄️

[/vc_column][vc_column width="2/3″]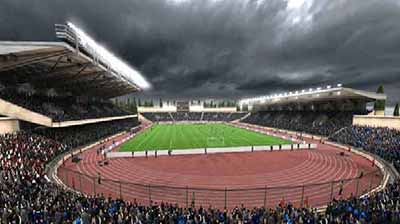 [/vc_column][/vc_row]
[vc_row][vc_column width="1/3″]
[highlight_black]WALDSTADION[/highlight_black]
Licensed: No
New in FIFA 18: No
Capacity: 42,987
Shadows: ⚫⚫⚫
Weather: ☀️ ☁️ 🌧️ ❄️
[/vc_column][vc_column width="2/3″]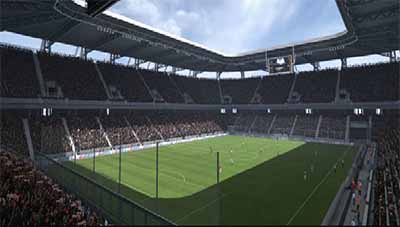 [/vc_column][/vc_row]
New Stuff
Let's see which stadiums are not even more in FIFA 18 and which ones are new:

[vc_row][vc_column width="1/3″]
FUT 17 >> FUT 18
❌ Estádio Mestalla (Valencia, La Liga)
❌ Estádio Vincent Calderón (Atlético de Madrid, La Liga)
❌ Signal Iduna-Park (Borussia Dortmund,Bundesliga)
❌ White Hart Lane (Tottenham Spurs, Premier League)
✔️ Stubhub Center (LA Galaxy, MLS)
✔️ The Amex Stadium (Brighton & Hove Albion, Premier League)
✔️ Kirklees Stadium (Huddersfield Town, Premier League)
✔️ Wanda Metropolitano (Atlético de Madrd, La Liga)

[/vc_column][vc_column width="1/3″]
FUT 16 >> FUT 17
❌ Boleyn Ground (West Ham United, Premier League)
❌ Camp Nou (FC Barcelona, La Liga)
❌ Stade Gerland (Olympique Lyonnais, Ligue 1)
❌ Stadio Olimpico (Lazio / Roma, Serie A)
✔️ London Stadium (West Ham United, Premier League)
✔️ Riverside Stadium (Middlesbrough F.C., Premier League)
✔️ Suita City Football Stadium (Gamba Osaka, J1 League)
✔️ FIWC Stadium (Generic Stadium)
✔️ Stadio Olimpico (Generic Stadium)

[/vc_column][vc_column width="1/3″]
FUT 15 >> FUT 16
❌ Akaaroa Stadium (Generic Stadium)
❌ El Monumento (Generic Stadium)
❌ Estadio Nacional (Generic Stadium)
❌ La Canchita (Generic Stadium)
❌ Stade Kokoto (Generic Stadium)
❌ Stadio Comunale (Generic Stadium)
✔️ Borussia-Park (Borussia Mönchengladbach, Bundesliga)
✔️ Carrow Road (Norwich City, Premier League)
✔️ CenturyLink Field (Seattle Sounders FC, Major League Soccer)
✔️ Monumental de Ñunez (Club Atlético River Plate, Argentine Primera División)
✔️ Fratton Park (Portsmouth FC, England League Two)
✔️ King Abdullah Sports City (Al-Ittihad & Al-Ahli, Saudi Abdul Latif Jameel League)
✔️ Stade Vélodrome (Olympique de Marseille, Ligue 1)
✔️ Vicarage Road (Watford, Premier League)
✔️ Vitality Stadium (Bournemouth, Premier League)
✔️ Al Jayeed Stadium (Generic Stadium)
✔️ El Grandioso (Generic Stadium)
✔️ Estadio El Medio (Generic Stadium)
[/vc_column][/vc_row]