In this FIFA 18 Weekend League calendar, you will find all the dates, rewards and entry requirements you need to fulfill for every single daily knockout tournament and weekend league round. Bookmar or add to your favourites this FIFA 18 Weekend League schedule.




This page is updated every time it is announced a new weekend league round
You can access this page on the top bar navigation: FUT Champions > Calendar




ROUNDS
OCTOBER | 1 | 2 | 3 | 4
NOVEMBER | 5 | 6 | 7 | 8
DECEMBER | 9 | 10 | 11 | 12 | 13
JANUARY | 14 | 15 | 16 | 17
FEBRUARY | 18 | 19 | 20 | 21
MARCH | 22 | 23 | 24 | 25 | 26
APRIL | 27 | 28 | 29 | 30
MAY | 31 | 32 | 33 | 34
JUNE | 35 | 36 | 37 | 38 | 39
JULY | 40 | 41 | 42 | 43
AUGUST | 44 | 45 | 46 | 47 | 48


´
FIFA 18 Weekend League Calendar
Release dates, rewards and requirements of DKTs and Weekly League rounds

FUT Champions is a game mode within FIFA Ultimate Team that rewards the best players with amazing prizes. Players are able to compete in daily cups with the goal of reaching the weekly cups and monthly finals. They need to play consistently well and climb the monthly leaderboards to earn in-game rewards and have the opportunity to take their game to the world stage, including the Ultimate Team Championship and the FIFA Interactive World Cup (FIWC).
Since FIFA 17, online FUT Tournaments were replaced by daily knockout tournaments, as part of FUT Champions. You only need to win one of the daily tournaments across the week, stay in division 1 or classify on at least silver 2 tier of previous week to earn an entry at the FIFA 18 Weekend League.
This page is your only stop for FIFA 18 Weekend League calendar, entry requirements and rewards.

WEEK 48
? WEEKEND LEAGUE

OPENING
31/08/2018 (Friday) 8:00 am ?? GMT (UTC +1)
31/08/2018 (Friday) 3:00 am ???? EST (UTC -4)
CLOSING
03/09/2018 (Monday) 8:00 am ?? GMT (UTC +1)
03/09/2018 (Monday) 3:00 am ???? EST (UTC -4)
REWARDS
Available here
06/09/2018 (Thursday) 7:00 pm ?? GMT (UTC +1)
06/09/2018 (Thursday) 2:00 pm ???? EST (UTC -4)
ENTRY REQUIREMENTS
Players from training items on your starting 11 and subs: exactly 0


2 DAILY KNOCKOUT TOURNAMENT II
OPENING
29/08/2018 (Wednesday) 8:00 am ?? GMT (UTC +1)
29/08/2018 (Wednesday) 3:00 am ???? EST (UTC -4)
CLOSING
31/08/2018 (Friday) 8:00 am ?? GMT (UTC +1)
31/08/2018 (Friday) 3:00 am ???? EST (UTC -4)
REWARDS


Entry into Weekend League
? 1,000 coins
? 1x Gold Pack
ENTRY REQUIREMENTS
No entry requirements


1 DAILY KNOCKOUT TOURNAMENT I
OPENING
27/08/2018 (Monday) 8:00 am ?? GMT (UTC +1)
27/08/2018 (Monday) 3:00 am ???? EST (UTC -4)
CLOSING
29/08/2018 (Wednesday) 8:00 am ?? GMT (UTC +1)
29/08/2018 (Wednesday) 3:00 am ???? EST (UTC -4)
REWARDS


Entry into Weekend League
? 2,000 coins
ENTRY REQUIREMENTS
No entry requirements

WEEK 47
? WEEKEND LEAGUE

OPENING
24/08/2018 (Friday) 8:00 am ?? GMT (UTC +1)
24/08/2018 (Friday) 3:00 am ???? EST (UTC -4)
CLOSING
27/08/2018 (Monday) 8:00 am ?? GMT (UTC +1)
27/08/2018 (Monday) 3:00 am ???? EST (UTC -4)
REWARDS
Available here
30/08/2018 (Thursday) 7:00 pm ?? GMT (UTC +1)
30/08/2018 (Thursday) 2:00 pm ???? EST (UTC -4)
ENTRY REQUIREMENTS
Players from training items on your starting 11 and subs: exactly 0


2 DAILY KNOCKOUT TOURNAMENT II
OPENING
22/08/2018 (Wednesday) 8:00 am ?? GMT (UTC +1)
22/08/2018 (Wednesday) 3:00 am ???? EST (UTC -4)
CLOSING
24/08/2018 (Friday) 8:00 am ?? GMT (UTC +1)
24/08/2018 (Friday) 3:00 am ???? EST (UTC -4)
REWARDS


Entry into Weekend League
? 2,000 coins
? 1x Small Prime Electrum Players Pack
ENTRY REQUIREMENTS
Max 3 Gold Players in your Starting 11
Max 3 Gold Players in your Subs


1 DAILY KNOCKOUT TOURNAMENT I
OPENING
20/08/2018 (Monday) 8:00 am ?? GMT (UTC +1)
20/08/2018 (Monday) 3:00 am ???? EST (UTC -4)
CLOSING
22/08/2018 (Wednesday) 8:00 am ?? GMT (UTC +1)
22/08/2018 (Wednesday) 3:00 am ???? EST (UTC -4)
REWARDS


Entry into Weekend League
? 2,000 coins
ENTRY REQUIREMENTS
No entry requirements

WEEK 46
? WEEKEND LEAGUE

OPENING
17/08/2018 (Friday) 8:00 am ?? GMT (UTC +1)
17/08/2018 (Friday) 3:00 am ???? EST (UTC -4)
CLOSING
20/08/2018 (Monday) 8:00 am ?? GMT (UTC +1)
20/08/2018 (Monday) 3:00 am ???? EST (UTC -4)
REWARDS
Available here
23/08/2018 (Thursday) 7:00 pm ?? GMT (UTC +1)
23/08/2018 (Thursday) 2:00 pm ???? EST (UTC -4)
ENTRY REQUIREMENTS
Players from training items on your starting 11 and subs: exactly 0


2 DAILY KNOCKOUT TOURNAMENT II
OPENING
15/08/2018 (Wednesday) 8:00 am ?? GMT (UTC +1)
15/08/2018 (Wednesday) 3:00 am ???? EST (UTC -4)
CLOSING
17/08/2018 (Friday) 8:00 am ?? GMT (UTC +1)
17/08/2018 (Friday) 3:00 am ???? EST (UTC -4)
REWARDS


Entry into Weekend League
? 1,000 coins
? 1x Gold Pack
ENTRY REQUIREMENTS
No entry requirements


1 DAILY KNOCKOUT TOURNAMENT I
OPENING
13/08/2018 (Monday) 8:00 am ?? GMT (UTC +1)
13/08/2018 (Monday) 3:00 am ???? EST (UTC -4)
CLOSING
15/08/2018 (Wednesday) 8:00 am ?? GMT (UTC +1)
15/08/2018 (Wednesday) 3:00 am ???? EST (UTC -4)
REWARDS


Entry into Weekend League
? 2,000 coins
ENTRY REQUIREMENTS
No entry requirements

WEEK 45
? WEEKEND LEAGUE

OPENING
10/08/2018 (Friday) 8:00 am ?? GMT (UTC +1)
10/08/2018 (Friday) 3:00 am ???? EST (UTC -4)
CLOSING
13/08/2018 (Monday) 8:00 am ?? GMT (UTC +1)
13/08/2018 (Monday) 3:00 am ???? EST (UTC -4)
REWARDS
Available here
16/08/2018 (Thursday) 7:00 pm ?? GMT (UTC +1)
16/08/2018 (Thursday) 2:00 pm ???? EST (UTC -4)
ENTRY REQUIREMENTS
Players from training items on your starting 11 and subs: exactly 0


2 DAILY KNOCKOUT TOURNAMENT II
OPENING
08/08/2018 (Wednesday) 8:00 am ?? GMT (UTC +1)
08/08/2018 (Wednesday) 3:00 am ???? EST (UTC -4)
CLOSING
10/08/2018 (Friday) 8:00 am ?? GMT (UTC +1)
10/08/2018 (Friday) 3:00 am ???? EST (UTC -4)
REWARDS


Entry into Weekend League
? 2,000 coins
? 1x Premium Gold Pack
ENTRY REQUIREMENTS
Max. 3 gold players in your starting 11 and subs


1 DAILY KNOCKOUT TOURNAMENT I
OPENING
06/08/2018 (Monday) 8:00 am ?? GMT (UTC +1)
06/08/2018 (Monday) 3:00 am ???? EST (UTC -4)
CLOSING
08/08/2018 (Wednesday) 8:00 am ?? GMT (UTC +1)
08/08/2018 (Wednesday) 3:00 am ???? EST (UTC -4)
REWARDS


Entry into Weekend League
? 2,000 coins
ENTRY REQUIREMENTS
No entry requirements

WEEK 44
? WEEKEND LEAGUE

OPENING
03/08/2018 (Friday) 8:00 am ?? GMT (UTC +1)
03/08/2018 (Friday) 3:00 am ???? EST (UTC -4)
CLOSING
06/08/2018 (Monday) 8:00 am ?? GMT (UTC +1)
06/08/2018 (Monday) 3:00 am ???? EST (UTC -4)
REWARDS
Available here
09/08/2018 (Thursday) 7:00 pm ?? GMT (UTC +1)
09/08/2018 (Thursday) 2:00 pm ???? EST (UTC -4)
ENTRY REQUIREMENTS
Players from training items on your starting 11 and subs: exactly 0


2 DAILY KNOCKOUT TOURNAMENT II
OPENING
01/08/2018 (Wednesday) 8:00 am ?? GMT (UTC +1)
01/08/2018 (Wednesday) 3:00 am ???? EST (UTC -4)
CLOSING
03/08/2018 (Friday) 8:00 am ?? GMT (UTC +1)
03/08/2018 (Friday) 3:00 am ???? EST (UTC -4)
REWARDS


Entry into Weekend League
? 1,000 coins
? 1x Gold Pack
ENTRY REQUIREMENTS
No entry requirements


1 DAILY KNOCKOUT TOURNAMENT I
OPENING
30/07/2018 (Monday) 8:00 am ?? GMT (UTC +1)
30/07/2018 (Monday) 3:00 am ???? EST (UTC -4)
CLOSING
01/08/2018 (Wednesday) 8:00 am ?? GMT (UTC +1)
01/08/2018 (Wednesday) 3:00 am ???? EST (UTC -4)
REWARDS


Entry into Weekend League
? 2,000 coins
ENTRY REQUIREMENTS
No entry requirements

WEEK 43
? WEEKEND LEAGUE

OPENING
27/07/2018 (Friday) 8:00 am ?? GMT (UTC +1)
27/07/2018 (Friday) 3:00 am ???? EST (UTC -4)
CLOSING
30/07/2018 (Monday) 8:00 am ?? GMT (UTC +1)
30/07/2018 (Monday) 3:00 am ???? EST (UTC -4)
REWARDS
Available here
02/08/2018 (Thursday) 7:00 pm ?? GMT (UTC +1)
02/08/2018 (Thursday) 2:00 pm ???? EST (UTC -4)
ENTRY REQUIREMENTS
Players from training items on your starting 11 and subs: exactly 0


2 DAILY KNOCKOUT TOURNAMENT II
OPENING
25/07/2018 (Wednesday) 8:00 am ?? GMT (UTC +1)
25/07/2018 (Wednesday) 3:00 am ???? EST (UTC -4)
CLOSING
27/07/2018 (Friday) 8:00 am ?? GMT (UTC +1)
27/07/2018 (Friday) 3:00 am ???? EST (UTC -4)
REWARDS


Entry into Weekend League
? 1,500 coins
? 1x Premium Gold Pack
ENTRY REQUIREMENTS
No entry requirements


1 DAILY KNOCKOUT TOURNAMENT I
OPENING
23/07/2018 (Monday) 8:00 am ?? GMT (UTC +1)
23/07/2018 (Monday) 3:00 am ???? EST (UTC -4)
CLOSING
25/07/2018 (Wednesday) 8:00 am ?? GMT (UTC +1)
25/07/2018 (Wednesday) 3:00 am ???? EST (UTC -4)
REWARDS


Entry into Weekend League
? 2,000 coins
? 1x Gold Pack
ENTRY REQUIREMENTS
No entry requirements

WEEK 42
? WEEKEND LEAGUE

OPENING
20/07/2018 (Friday) 8:00 am ?? GMT (UTC +1)
20/07/2018 (Friday) 3:00 am ???? EST (UTC -4)
CLOSING
23/07/2018 (Monday) 8:00 am ?? GMT (UTC +1)
23/07/2018 (Monday) 3:00 am ???? EST (UTC -4)
REWARDS
Available here
26/07/2018 (Thursday) 7:00 pm ?? GMT (UTC +1)
26/07/2018 (Thursday) 2:00 pm ???? EST (UTC -4)
ENTRY REQUIREMENTS
Players from training items on your starting 11 and subs: exactly 0


2 DAILY KNOCKOUT TOURNAMENT II
OPENING
18/07/2018 (Wednesday) 8:00 am ?? GMT (UTC +1)
18/07/2018 (Wednesday) 3:00 am ???? EST (UTC -4)
CLOSING
20/07/2018 (Friday) 8:00 am ?? GMT (UTC +1)
20/07/2018 (Friday) 3:00 am ???? EST (UTC -4)
REWARDS


Entry into Weekend League
? 1,000 coins
? 1x Gold Pack
ENTRY REQUIREMENTS
No entry requirements


1 DAILY KNOCKOUT TOURNAMENT I
OPENING
16/07/2018 (Monday) 8:00 am ?? GMT (UTC +1)
16/07/2018 (Monday) 3:00 am ???? EST (UTC -4)
CLOSING
18/07/2018 (Wednesday) 8:00 am ?? GMT (UTC +1)
18/07/2018 (Wednesday) 3:00 am ???? EST (UTC -4)
REWARDS


Entry into Weekend League
? 2,000 coins
ENTRY REQUIREMENTS
No entry requirements

WEEK 41
? WEEKEND LEAGUE

OPENING
13/07/2018 (Friday) 8:00 am ?? GMT (UTC +1)
13/07/2018 (Friday) 3:00 am ???? EST (UTC -4)
CLOSING
16/07/2018 (Monday) 8:00 am ?? GMT (UTC +1)
16/07/2018 (Monday) 3:00 am ???? EST (UTC -4)
REWARDS
Available here
19/07/2018 (Thursday) 7:00 pm ?? GMT (UTC +1)
19/07/2018 (Thursday) 2:00 pm ???? EST (UTC -4)
ENTRY REQUIREMENTS
Players from training items on your starting 11 and subs: exactly 0


2 DAILY KNOCKOUT TOURNAMENT II
OPENING
11/07/2018 (Wednesday) 8:00 am ?? GMT (UTC +1)
11/07/2018 (Wednesday) 3:00 am ???? EST (UTC -4)
CLOSING
13/07/2018 (Friday) 8:00 am ?? GMT (UTC +1)
13/07/2018 (Friday) 3:00 am ???? EST (UTC -4)
REWARDS


Entry into Weekend League
? 1,500 coins
? 1x Small Gold Players Pack
ENTRY REQUIREMENTS
No entry requirements


1 DAILY KNOCKOUT TOURNAMENT I
OPENING
09/07/2018 (Monday) 8:00 am ?? GMT (UTC +1)
09/07/2018 (Monday) 3:00 am ???? EST (UTC -4)
CLOSING
11/07/2018 (Wednesday) 8:00 am ?? GMT (UTC +1)
11/07/2018 (Wednesday) 3:00 am ???? EST (UTC -4)
REWARDS


Entry into Weekend League
? 3,000 coins
ENTRY REQUIREMENTS
No entry requirements

WEEK 40
? WEEKEND LEAGUE

OPENING
06/07/2018 (Friday) 8:00 am ?? GMT (UTC +1)
06/07/2018 (Friday) 3:00 am ???? EST (UTC -4)
CLOSING
09/07/2018 (Monday) 8:00 am ?? GMT (UTC +1)
09/07/2018 (Monday) 3:00 am ???? EST (UTC -4)
REWARDS
Available here
12/07/2018 (Thursday) 7:00 pm ?? GMT (UTC +1)
12/07/2018 (Thursday) 2:00 pm ???? EST (UTC -4)
ENTRY REQUIREMENTS
Players from training items on your starting 11 and subs: exactly 0


2 DAILY KNOCKOUT TOURNAMENT II
OPENING
04/07/2018 (Wednesday) 8:00 am ?? GMT (UTC +1)
04/07/2018 (Wednesday) 3:00 am ???? EST (UTC -4)
CLOSING
06/07/2018 (Friday) 8:00 am ?? GMT (UTC +1)
06/07/2018 (Friday) 3:00 am ???? EST (UTC -4)
REWARDS


Entry into Weekend League
? 1,500 coins
? 1x Small Gold Players Pack
ENTRY REQUIREMENTS
No entry requirements


1 DAILY KNOCKOUT TOURNAMENT I
OPENING
02/07/2018 (Monday) 8:00 am ?? GMT (UTC +1)
02/07/2018 (Monday) 3:00 am ???? EST (UTC -4)
CLOSING
04/07/2018 (Wednesday) 8:00 am ?? GMT (UTC +1)
04/07/2018 (Wednesday) 3:00 am ???? EST (UTC -4)
REWARDS


Entry into Weekend League
? 2,000 coins
? 1x Premium Gold Pack
ENTRY REQUIREMENTS
No entry requirements

WEEK 39
? WEEKEND LEAGUE

OPENING
29/06/2018 (Friday) 8:00 am ?? GMT (UTC +1)
29/06/2018 (Friday) 3:00 am ???? EST (UTC -4)
CLOSING
02/07/2018 (Monday) 8:00 am ?? GMT (UTC +1)
02/07/2018 (Monday) 3:00 am ???? EST (UTC -4)
REWARDS
Available here
05/07/2018 (Thursday) 7:00 pm ?? GMT (UTC +1)
05/07/2018 (Thursday) 2:00 pm ???? EST (UTC -4)
ENTRY REQUIREMENTS
Players from training items on your starting 11 and subs: exactly 0


2 DAILY KNOCKOUT TOURNAMENT II
OPENING
27/06/2018 (Wednesday) 8:00 am ?? GMT (UTC +1)
27/06/2018 (Wednesday) 3:00 am ???? EST (UTC -4)
CLOSING
29/06/2018 (Friday) 8:00 am ?? GMT (UTC +1)
29/06/2018 (Friday) 3:00 am ???? EST (UTC -4)
REWARDS


Entry into Weekend League
? 1,500 coins
? 1x Premium Gold Pack
ENTRY REQUIREMENTS
No entry requirements


1 DAILY KNOCKOUT TOURNAMENT I
OPENING
25/06/2018 (Monday) 8:00 am ?? GMT (UTC +1)
25/06/2018 (Monday) 3:00 am ???? EST (UTC -4)
CLOSING
27/06/2018 (Wednesday) 8:00 am ?? GMT (UTC +1)
27/06/2018 (Wednesday) 3:00 am ???? EST (UTC -4)
REWARDS


Entry into Weekend League
? 1,500 coins
? 1x Small Gold Players Pack
ENTRY REQUIREMENTS
No entry requirements

WEEK 38
? WEEKEND LEAGUE

OPENING
22/06/2018 (Friday) 8:00 am ?? GMT (UTC +1)
22/06/2018 (Friday) 3:00 am ???? EST (UTC -4)
CLOSING
25/06/2018 (Monday) 8:00 am ?? GMT (UTC +1)
25/06/2018 (Monday) 3:00 am ???? EST (UTC -4)
REWARDS
Available here
28/06/2018 (Thursday) 7:00 pm ?? GMT (UTC +1)
28/06/2018 (Thursday) 2:00 pm ???? EST (UTC -4)
ENTRY REQUIREMENTS
Players from training items on your starting 11 and subs: exactly 0


2 DAILY KNOCKOUT TOURNAMENT II
OPENING
20/06/2018 (Wednesday) 8:00 am ?? GMT (UTC +1)
20/06/2018 (Wednesday) 3:00 am ???? EST (UTC -4)
CLOSING
22/06/2018 (Friday) 8:00 am ?? GMT (UTC +1)
22/06/2018 (Friday) 3:00 am ???? EST (UTC -4)
REWARDS


Entry into Weekend League
? 1,500 coins
? 1x Premium Gold Pack
ENTRY REQUIREMENTS
No entry requirements


1 DAILY KNOCKOUT TOURNAMENT I
OPENING
18/06/2018 (Monday) 8:00 am ?? GMT (UTC +1)
18/06/2018 (Monday) 3:00 am ???? EST (UTC -4)
CLOSING
20/06/2018 (Wednesday) 8:00 am ?? GMT (UTC +1)
20/06/2018 (Wednesday) 3:00 am ???? EST (UTC -4)
REWARDS


Entry into Weekend League
? 2,000 coins
? 1x Gold Pack
ENTRY REQUIREMENTS
No entry requirements

WEEK 37
? WEEKEND LEAGUE

OPENING
15/06/2018 (Friday) 8:00 am ?? GMT (UTC +1)
15/06/2018 (Friday) 3:00 am ???? EST (UTC -4)
CLOSING
18/06/2018 (Monday) 8:00 am ?? GMT (UTC +1)
18/06/2018 (Monday) 3:00 am ???? EST (UTC -4)
REWARDS
Available here
21/06/2018 (Thursday) 7:00 pm ?? GMT (UTC +1)
21/06/2018 (Thursday) 2:00 pm ???? EST (UTC -4)
ENTRY REQUIREMENTS
Players from training items on your starting 11 and subs: exactly 0
Nationalities: Exactly 1 in your starting 11 and subs


2 DAILY KNOCKOUT TOURNAMENT II
OPENING
13/06/2018 (Wednesday) 8:00 am ?? GMT (UTC +1)
13/06/2018 (Wednesday) 3:00 am ???? EST (UTC -4)
CLOSING
15/06/2018 (Friday) 8:00 am ?? GMT (UTC +1)
15/06/2018 (Friday) 3:00 am ???? EST (UTC -4)
REWARDS


Entry into Weekend League
? 1,000 coins
? 1x Gold Pack
ENTRY REQUIREMENTS
Nationalities: Exactly 1 in your starting 11 and subs


1 DAILY KNOCKOUT TOURNAMENT I
OPENING
12/06/2018 (Tuesday) 8:00 am ?? GMT (UTC +1) NEW DATE
12/06/2018 (Tuesday) 3:00 am ???? EST (UTC -4) NEW DATE
CLOSING
13/06/2018 (Wednesday) 8:00 am ?? GMT (UTC +1)
13/06/2018 (Wednesday) 3:00 am ???? EST (UTC -4)
REWARDS


Entry into Weekend League
? 2,000 coins
ENTRY REQUIREMENTS
Nationalities: Exactly 1 in your starting 11 and subs

WEEK 36
? WEEKEND LEAGUE

OPENING
08/06/2018 (Friday) 8:00 am ?? GMT (UTC +1)
08/06/2018 (Friday) 3:00 am ???? EST (UTC -4)
CLOSING
12/06/2018 (Tuesday) 8:00 am ?? GMT (UTC +1) EXTENDED
12/06/2018 (Tuesday) 3:00 am ???? EST (UTC -4) EXTENDED
REWARDS
Available here
14/06/2018 (Thursday) 7:00 pm ?? GMT (UTC +1)
14/06/2018 (Thursday) 2:00 pm ???? EST (UTC -4)
ENTRY REQUIREMENTS
Players from training items on your starting 11 and subs: exactly 0


2 DAILY KNOCKOUT TOURNAMENT II
OPENING
06/06/2018 (Wednesday) 8:00 am ?? GMT (UTC +1)
06/06/2018 (Wednesday) 3:00 am ???? EST (UTC -4)
CLOSING
08/06/2018 (Friday) 8:00 am ?? GMT (UTC +1)
08/06/2018 (Friday) 3:00 am ???? EST (UTC -4)
REWARDS


Entry into Weekend League
? 1,000 coins
? 1x Gold Pack
ENTRY REQUIREMENTS
No entry requirements


1 DAILY KNOCKOUT TOURNAMENT I
OPENING
04/06/2018 (Monday) 8:00 am ?? GMT (UTC +1)
04/06/2018 (Monday) 3:00 am ???? EST (UTC -4)
CLOSING
06/06/2018 (Wednesday) 8:00 am ?? GMT (UTC +1)
06/06/2018 (Wednesday) 3:00 am ???? EST (UTC -4)
REWARDS


Entry into Weekend League
? 2,000 coins
ENTRY REQUIREMENTS
No entry requirements

WEEK 35
? WEEKEND LEAGUE

OPENING
01/06/2018 (Friday) 8:00 am ?? GMT (UTC +1)
01/06/2018 (Friday) 3:00 am ???? EST (UTC -4)
CLOSING
04/06/2018 (Monday) 8:00 am ?? GMT (UTC +1)
04/06/2018 (Monday) 3:00 am ???? EST (UTC -4)
REWARDS
Available here
07/06/2018 (Thursday) 7:00 pm ?? GMT (UTC +1)
07/06/2018 (Thursday) 2:00 pm ???? EST (UTC -4)
ENTRY REQUIREMENTS
Players from training items on your starting 11 and subs: exactly 0


2 DAILY KNOCKOUT TOURNAMENT II
OPENING
30/05/2018 (Wednesday) 8:00 am ?? GMT (UTC +1)
30/05/2018 (Wednesday) 3:00 am ???? EST (UTC -4)
CLOSING
01/06/2018 (Friday) 8:00 am ?? GMT (UTC +1)
01/06/2018 (Friday) 3:00 am ???? EST (UTC -4)
REWARDS


Entry into Weekend League
? 1,500 coins
? 1x Marcelo TOTS Item
ENTRY REQUIREMENTS
No entry requirements


1 DAILY KNOCKOUT TOURNAMENT I
OPENING
28/05/2018 (Monday) 8:00 am ?? GMT (UTC +1)
28/05/2018 (Monday) 3:00 am ???? EST (UTC -4)
CLOSING
30/05/2018 (Wednesday) 8:00 am ?? GMT (UTC +1)
30/05/2018 (Wednesday) 3:00 am ???? EST (UTC -4)
REWARDS


Entry into Weekend League
? 1,500 coins
? 1x Fabio Quagliarella TOTS Item
ENTRY REQUIREMENTS
No entry requirements

WEEK 34
? WEEKEND LEAGUE

OPENING
25/05/2018 (Friday) 8:00 am ?? GMT (UTC +1)
25/05/2018 (Friday) 3:00 am ???? EST (UTC -4)
CLOSING
28/05/2018 (Monday) 8:00 am ?? GMT (UTC +1)
28/05/2018 (Monday) 3:00 am ???? EST (UTC -4)
REWARDS
Available here
01/06/2018 (Thursday) 7:00 pm ?? GMT (UTC +1)
01/06/2018 (Thursday) 2:00 pm ???? EST (UTC -4)
ENTRY REQUIREMENTS
Players from training items on your starting 11 and subs: exactly 0


1 DAILY KNOCKOUT TOURNAMENT I
OPENING
22/05/2018 (Tuesday) 8:00 am ?? GMT (UTC +1) NEW DATE
22/05/2018 (Tuesday) 3:00 am ???? EST (UTC -4) NEW DATE
CLOSING
25/05/2018 (Friday) 8:00 am ?? GMT (UTC +1)
25/05/2018 (Friday) 3:00 am ???? EST (UTC -4)
REWARDS


Entry into Weekend League
? 1,500 coins
? 1x Kevin Volland TOTS Item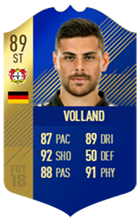 ENTRY REQUIREMENTS
No entry requirements

WEEK 33
? WEEKEND LEAGUE

OPENING
18/05/2018 (Friday) 8:00 am ?? GMT (UTC +1)
18/05/2018 (Friday) 3:00 am ???? EST (UTC -4)
CLOSING
22/05/2018 (Tuesday) 8:00 am ?? GMT (UTC +1) EXTENDED
22/05/2018 (Tuesday) 3:00 am ???? EST (UTC -4) EXTENDED
REWARDS
Available here
24/05/2018 (Thursday) 7:00 pm ?? GMT (UTC +1)
24/05/2018 (Thursday) 2:00 pm ???? EST (UTC -4)
ENTRY REQUIREMENTS
Players from training items on your starting 11 and subs: exactly 0


1 DAILY KNOCKOUT TOURNAMENT I
OPENING
14/05/2018 (Monday) 8:00 am ?? GMT (UTC +1)
14/05/2018 (Monday) 3:00 am ???? EST (UTC -4)
CLOSING
18/05/2018 (Friday) 8:00 am ?? GMT (UTC +1)
18/05/2018 (Friday) 3:00 am ???? EST (UTC -4)
REWARDS


Entry into Weekend League
? 1,500 coins
? 1x Thomas Partey TOTS Item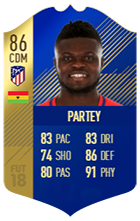 ENTRY REQUIREMENTS
No entry requirements

WEEK 32
? WEEKEND LEAGUE

OPENING
11/05/2018 (Friday) 8:00 am ?? GMT (UTC +1)
11/05/2018 (Friday) 3:00 am ???? EST (UTC -4)
CLOSING
14/05/2018 (Monday) 8:00 am ?? GMT (UTC +1)
14/05/2018 (Monday) 3:00 am ???? EST (UTC -4)
REWARDS
Available here
17/05/2018 (Thursday) 7:00 pm ?? GMT (UTC +1)
17/05/2018 (Thursday) 2:00 pm ???? EST (UTC -4)
ENTRY REQUIREMENTS
Players from training items on your starting 11 and subs: exactly 0


1 DAILY KNOCKOUT TOURNAMENT I
OPENING
07/05/2018 (Monday) 8:00 am ?? GMT (UTC +1)
07/05/2018 (Monday) 3:00 am ???? EST (UTC -4)
CLOSING
11/05/2018 (Friday) 8:00 am ?? GMT (UTC +1)
11/05/2018 (Friday) 3:00 am ???? EST (UTC -4)
REWARDS


Entry into Weekend League
? 1,500 coins
? 1x Ben Davies TOTS Item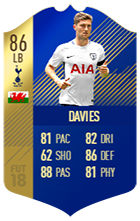 ENTRY REQUIREMENTS
No entry requirements

WEEK 31
? WEEKEND LEAGUE

OPENING
04/05/2018 (Friday) 8:00 am ?? GMT (UTC +1)
04/05/2018 (Friday) 3:00 am ???? EST (UTC -4)
CLOSING
07/05/2018 (Monday) 8:00 am ?? GMT (UTC +1)
07/05/2018 (Monday) 3:00 am ???? EST (UTC -4)
REWARDS
Available here
10/05/2018 (Thursday) 7:00 pm ?? GMT (UTC +1)
10/05/2018 (Thursday) 2:00 pm ???? EST (UTC -4)
ENTRY REQUIREMENTS
Players from training items on your starting 11 and subs: exactly 0


2 DAILY KNOCKOUT TOURNAMENT II
OPENING
02/05/2018 (Wednesday) 8:00 am ?? GMT (UTC +1)
02/05/2018 (Wednesday) 3:00 am ???? EST (UTC -4)
CLOSING
04/05/2018 (Friday) 8:00 am ?? GMT (UTC +1)
04/05/2018 (Friday) 3:00 am ???? EST (UTC -4)
REWARDS


Entry into Weekend League
? 1,500 coins
? 1x Junior Hoilett TOTS Item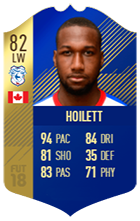 ENTRY REQUIREMENTS
No entry requirements


1 DAILY KNOCKOUT TOURNAMENT I
OPENING
30/04/2018 (Monday) 8:00 am ?? GMT (UTC +1)
30/04/2018 (Monday) 3:00 am ???? EST (UTC -4)
CLOSING
02/05/2018 (Wednesday) 8:00 am ?? GMT (UTC +1)
02/05/2018 (Wednesday) 3:00 am ???? EST (UTC -4)
REWARDS


Entry into Weekend League
? 1,500 coins
? 1x José Callejón TOTS Item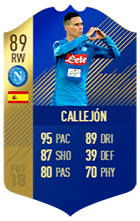 ENTRY REQUIREMENTS
No entry requirements

WEEK 30
? WEEKEND LEAGUE

OPENING
27/04/2018 (Friday) 8:00 am ?? GMT (UTC +1)
27/04/2018 (Friday) 3:00 am ???? EST (UTC -4)
CLOSING
30/04/2018 (Monday) 8:00 am ?? GMT (UTC +1)
30/04/2018 (Monday) 3:00 am ???? EST (UTC -4)
REWARDS
Available here
03/05/2018 (Thursday) 7:00 pm ?? GMT (UTC +1)
03/05/2018 (Thursday) 2:00 pm ???? EST (UTC -4)
ENTRY REQUIREMENTS
Players from training items on your starting 11 and subs: exactly 0


2 DAILY KNOCKOUT TOURNAMENT II
OPENING
25/04/2018 (Wednesday) 8:00 am ?? GMT (UTC +1)
25/04/2018 (Wednesday) 3:00 am ???? EST (UTC -4)
CLOSING
27/04/2018 (Friday) 8:00 am ?? GMT (UTC +1)
27/04/2018 (Friday) 3:00 am ???? EST (UTC -4)
REWARDS


Entry into Weekend League
? 1,000 coins
? 1x Gold Pack
ENTRY REQUIREMENTS
No entry requirements


1 DAILY KNOCKOUT TOURNAMENT I
OPENING
23/04/2018 (Monday) 8:00 am ?? GMT (UTC +1)
23/04/2018 (Monday) 3:00 am ???? EST (UTC -4)
CLOSING
25/04/2018 (Wednesday) 8:00 am ?? GMT (UTC +1)
25/04/2018 (Wednesday) 3:00 am ???? EST (UTC -4)
REWARDS


Entry into Weekend League
? 2,000
ENTRY REQUIREMENTS
No entry requirements

WEEK 29
? WEEKEND LEAGUE

OPENING
20/04/2018 (Friday) 8:00 am ?? GMT (UTC +1)
20/04/2018 (Friday) 3:00 am ???? EST (UTC -4)
CLOSING
23/04/2018 (Monday) 8:00 am ?? GMT (UTC +1)
23/04/2018 (Monday) 3:00 am ???? EST (UTC -4)
REWARDS
Available here
26/04/2018 (Thursday) 7:00 pm ?? GMT (UTC +1)
26/04/2018 (Thursday) 2:00 pm ???? EST (UTC -4)
ENTRY REQUIREMENTS
Players from training items on your starting 11 and subs: exactly 0


2 DAILY KNOCKOUT TOURNAMENT II
OPENING
18/04/2018 (Wednesday) 8:00 am ?? GMT (UTC +1)
18/04/2018 (Wednesday) 3:00 am ???? EST (UTC -4)
CLOSING
20/04/2018 (Friday) 8:00 am ?? GMT (UTC +1)
20/04/2018 (Friday) 3:00 am ???? EST (UTC -4)
REWARDS


Entry into Weekend League
? 1,500 coins
? 1x Small Gold Players Pack
ENTRY REQUIREMENTS
Players from same league:
Max. 3 in your starting 11 and subs


1 DAILY KNOCKOUT TOURNAMENT I
OPENING
16/04/2018 (Monday) 8:00 am ?? GMT (UTC +1)
16/04/2018 (Monday) 3:00 am ???? EST (UTC -4)
CLOSING
18/04/2018 (Wednesday) 8:00 am ?? GMT (UTC +1)
18/04/2018 (Wednesday) 3:00 am ???? EST (UTC -4)
REWARDS


Entry into Weekend League
? 2,000 coins
? 1x Benjamin Mendy Swap Deals Item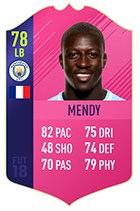 ENTRY REQUIREMENTS
No entry requirements

WEEK 28
? WEEKEND LEAGUE

OPENING
13/04/2018 (Friday) 8:00 am ?? GMT (UTC +1)
13/04/2018 (Friday) 3:00 am ???? EST (UTC -4)
CLOSING
16/04/2018 (Monday) 8:00 am ?? GMT (UTC +1)
16/04/2018 (Monday) 3:00 am ???? EST (UTC -4)
REWARDS
Available here
19/04/2018 (Thursday) 7:00 pm ?? GMT (UTC +1)
19/04/2018 (Thursday) 2:00 pm ???? EST (UTC -4)
ENTRY REQUIREMENTS
Players from training items on your starting 11 and subs: exactly 0


2 DAILY KNOCKOUT TOURNAMENT II
OPENING
11/04/2018 (Wednesday) 8:00 am ?? GMT (UTC +1)
11/04/2018 (Wednesday) 3:00 am ???? EST (UTC -4)
CLOSING
13/04/2018 (Friday) 8:00 am ?? GMT (UTC +1)
13/04/2018 (Friday) 3:00 am ???? EST (UTC -4)
REWARDS


Entry into Weekend League
? 1,000 coins
? 1x Gold Pack
ENTRY REQUIREMENTS
No entry requirements


1 DAILY KNOCKOUT TOURNAMENT I
OPENING
09/04/2018 (Monday) 8:00 am ?? GMT (UTC +1)
09/04/2018 (Monday) 3:00 am ???? EST (UTC -4)
CLOSING
11/04/2018 (Wednesday) 8:00 am ?? GMT (UTC +1)
11/04/2018 (Wednesday) 3:00 am ???? EST (UTC -4)
REWARDS


Entry into Weekend League
? 2,000 coins
ENTRY REQUIREMENTS
No entry requirements

WEEK 27
? WEEKEND LEAGUE

OPENING
06/04/2018 (Friday) 8:00 am ?? GMT (UTC +1)
06/04/2018 (Friday) 3:00 am ???? EST (UTC -4)
CLOSING
09/04/2018 (Monday) 8:00 am ?? GMT (UTC +1)
09/04/2018 (Monday) 3:00 am ???? EST (UTC -4)
REWARDS
Available here
12/04/2018 (Thursday) 7:00 pm ?? GMT (UTC +1)
12/04/2018 (Thursday) 2:00 pm ???? EST (UTC -4)
ENTRY REQUIREMENTS
Players from training items on your starting 11 and subs: exactly 0


2 DAILY KNOCKOUT TOURNAMENT II
OPENING
04/04/2018 (Wednesday) 8:00 am ?? GMT (UTC +1)
04/04/2018 (Wednesday) 3:00 am ???? EST (UTC -4)
CLOSING
06/04/2018 (Friday) 8:00 am ?? GMT (UTC +1)
06/04/2018 (Friday) 3:00 am ???? EST (UTC -4)
REWARDS


Entry into Weekend League
? 2,000 coins
? 1x Álvaro Negredo Swap Deals Item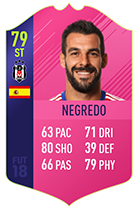 ENTRY REQUIREMENTS
No entry requirements


1 DAILY KNOCKOUT TOURNAMENT I
OPENING
02/04/2018 (Monday) 8:00 am ?? GMT (UTC +1)
02/04/2018 (Monday) 3:00 am ???? EST (UTC -4)
CLOSING
04/04/2018 (Wednesday) 8:00 am ?? GMT (UTC +1)
04/04/2018 (Wednesday) 3:00 am ???? EST (UTC -4)
REWARDS


Entry into Weekend League
? 1,500 coins
? 1x Small Prime Electrum Players Pack
ENTRY REQUIREMENTS
Gold Players: Max. 5 in your starting 11 and subs

WEEK 26
? WEEKEND LEAGUE

OPENING
30/03/2018 (Friday) 8:00 am ?? GMT (UTC +1)
30/03/2018 (Friday) 3:00 am ???? EST (UTC -4)
CLOSING
02/04/2018 (Monday) 8:00 am ?? GMT (UTC +1)
02/04/2018 (Monday) 3:00 am ???? EST (UTC -4)
REWARDS
Available here
05/04/2018 (Thursday) 7:00 pm ?? GMT (UTC +1)
05/04/2018 (Thursday) 2:00 pm ???? EST (UTC -4)
ENTRY REQUIREMENTS
Players from training items on your starting 11 and subs: exactly 0


2 DAILY KNOCKOUT TOURNAMENT II
OPENING
28/03/2018 (Wednesday) 8:00 am ?? GMT (UTC +1)
28/03/2018 (Wednesday) 3:00 am ???? EST (UTC -4)
CLOSING
30/03/2018 (Friday) 8:00 am ?? GMT (UTC +1)
30/03/2018 (Friday) 3:00 am ???? EST (UTC -4)
REWARDS


Entry into Weekend League
? 2,000 coins
ENTRY REQUIREMENTS
No entry requirements


1 DAILY KNOCKOUT TOURNAMENT I
OPENING
26/03/2018 (Monday) 8:00 am ?? GMT (UTC +1)
26/03/2018 (Monday) 3:00 am ???? EST (UTC -4)
CLOSING
28/03/2018 (Wednesday) 8:00 am ?? GMT (UTC +1)
28/03/2018 (Wednesday) 3:00 am ???? EST (UTC -4)
REWARDS


Entry into Weekend League
? 1,000 coins
? 1x Small Electrum Players Pack
ENTRY REQUIREMENTS
No entry requirements

WEEK 25
? WEEKEND LEAGUE

OPENING
23/03/2018 (Friday) 7:00 am ?? GMT (UTC +0)
23/03/2018 (Friday) 3:00 am ???? EST (UTC -4)
CLOSING
26/03/2018 (Monday) 8:00 am ?? GMT (UTC +1)
26/03/2018 (Monday) 3:00 am ???? EST (UTC -4)
REWARDS
Available here
29/03/2018 (Thursday) 7:00 pm ?? GMT (UTC +1)
29/03/2018 (Thursday) 2:00 pm ???? EST (UTC -4)
ENTRY REQUIREMENTS
Players from training items on your starting 11 and subs: exactly 0


2 DAILY KNOCKOUT TOURNAMENT II
OPENING
21/03/2018 (Wednesday) 7:00 am ?? GMT (UTC +0)
21/03/2018 (Wednesday) 3:00 am ???? EST (UTC -4)
CLOSING
23/03/2018 (Friday) 7:00 am ?? GMT (UTC +0)
23/03/2018 (Friday) 3:00 am ???? EST (UTC -4)
REWARDS


Entry into Weekend League
? 2,000 coins
ENTRY REQUIREMENTS
No entry requirements


1 DAILY KNOCKOUT TOURNAMENT I
OPENING
19/03/2018 (Monday) 7:00 am ?? GMT (UTC +0)
19/03/2018 (Monday) 3:00 am ???? EST (UTC -4)
CLOSING
21/03/2018 (Wednesday) 7:00 am ?? GMT (UTC +0)
21/03/2018 (Wednesday) 3:00 am ???? EST (UTC -4)
REWARDS


Entry into Weekend League
? 2,000 coins
? 1x Premium Gold Pack
ENTRY REQUIREMENTS
Player Quality:
Max. Silver in your Starting 11 and Subs

WEEK 24
? WEEKEND LEAGUE

OPENING
16/03/2018 (Friday) 7:00 am ?? GMT (UTC +0)
16/03/2018 (Friday) 3:00 am ???? EST (UTC -4)
CLOSING
19/03/2018 (Monday) 7:00 am ?? GMT (UTC +0)
19/03/2018 (Monday) 3:00 am ???? EST (UTC -4)
REWARDS
Available here
22/03/2018 (Thursday) 6:00 pm ?? GMT (UTC +0)
22/03/2018 (Thursday) 2:00 pm ???? EST (UTC -4)
ENTRY REQUIREMENTS
Players from training items on your starting 11 and subs: exactly 0


2 DAILY KNOCKOUT TOURNAMENT II
OPENING
14/03/2018 (Wednesday) 7:00 am ?? GMT (UTC +0)
14/03/2018 (Wednesday) 3:00 am ???? EST (UTC -4)
CLOSING
16/03/2018 (Friday) 7:00 am ?? GMT (UTC +0)
16/03/2018 (Friday) 3:00 am ???? EST (UTC -4)
REWARDS


Entry into Weekend League
? 1,000 coins
? 1x Carlos Vela PTG Item
ENTRY REQUIREMENTS
No entry requirements


1 DAILY KNOCKOUT TOURNAMENT I
OPENING
12/03/2018 (Monday) 7:00 am ?? GMT (UTC +0)
12/03/2018 (Monday) 3:00 am ???? EST (UTC -4)
CLOSING
14/03/2018 (Wednesday) 7:00 am ?? GMT (UTC +0)
14/03/2018 (Wednesday) 3:00 am ???? EST (UTC -4)
REWARDS


Entry into Weekend League
? 1,000 coins
? 1x Jordan Lukaku PTG Item
ENTRY REQUIREMENTS
No entry requirements

WEEK 23
? WEEKEND LEAGUE

OPENING
09/03/2018 (Friday) 7:00 am ?? GMT (UTC +0)
09/03/2018 (Friday) 2:00 am ???? EST (UTC -5)
CLOSING
12/03/2018 (Monday) 7:00 am ?? GMT (UTC +0)
12/03/2018 (Monday) 3:00 am ???? EST (UTC -4)
REWARDS
Available here
15/03/2018 (Thursday) 6:00 pm ?? GMT (UTC +0)
15/03/2018 (Thursday) 2:00 pm ???? EST (UTC -4)
ENTRY REQUIREMENTS
Players from training items on your starting 11 and subs: exactly 0


2 DAILY KNOCKOUT TOURNAMENT II
OPENING
07/03/2018 (Wednesday) 7:00 am ?? GMT (UTC +0)
07/03/2018 (Wednesday) 2:00 am ???? EST (UTC -5)
CLOSING
09/03/2018 (Friday) 7:00 am ?? GMT (UTC +0)
09/03/2018 (Friday) 2:00 am ???? EST (UTC -5)
REWARDS


Entry into Weekend League
? 1,500 coins
? 1x Gold Pack
ENTRY REQUIREMENTS
Gold Players: max. 5 in your Starting 11 and Subs


1 DAILY KNOCKOUT TOURNAMENT I
OPENING
05/03/2018 (Monday) 7:00 am ?? GMT (UTC +0)
05/03/2018 (Monday) 2:00 am ???? EST (UTC -5)
CLOSING
07/03/2018 (Wednesday) 7:00 am ?? GMT (UTC +0)
07/03/2018 (Wednesday) 2:00 am ???? EST (UTC -5)
REWARDS


Entry into Weekend League
? 2,000 coins
? 1x Team Liquid Kit (away)
ENTRY REQUIREMENTS
No entry requirements

WEEK 22
? WEEKEND LEAGUE

OPENING
02/03/2018 (Friday) 7:00 am ?? GMT (UTC +0)
02/03/2018 (Friday) 2:00 am ???? EST (UTC -5)
CLOSING
05/03/2018 (Monday) 7:00 am ?? GMT (UTC +0)
05/03/2018 (Monday) 2:00 am ???? EST (UTC -5)
REWARDS
Available here
08/03/2018 (Thursday) 6:00 pm ?? GMT (UTC +0)
08/03/2018 (Thursday) 1:00 pm ???? EST (UTC -5)
ENTRY REQUIREMENTS
Players from training items on your starting 11 and subs: exactly 0


2 DAILY KNOCKOUT TOURNAMENT II
OPENING
28/02/2018 (Wednesday) 7:00 am ?? GMT (UTC +0)
28/02/2018 (Wednesday) 2:00 am ???? EST (UTC -5)
CLOSING
02/03/2018 (Friday) 7:00 am ?? GMT (UTC +0)
02/03/2018 (Friday) 2:00 am ???? EST (UTC -5)
REWARDS


Entry into Weekend League
? 2,000 coins
? 1x Hashtag United Kit (away)
ENTRY REQUIREMENTS
No entry requirements


1 DAILY KNOCKOUT TOURNAMENT I
OPENING
27/02/2018 (Tuesday) 7:00 am ?? GMT (UTC +0) NEW DATE
27/02/2018 (Tuesday) 2:00 am ???? EST (UTC -5) NEW DATE
CLOSING
28/02/2018 (Wednesday) 7:00 am ?? GMT (UTC +0)
28/02/2018 (Wednesday) 2:00 am ???? EST (UTC -5)
REWARDS


Entry into Weekend League
? 2,000 coins
? 1x AS Roma eSports Kit (away)
ENTRY REQUIREMENTS
No entry requirements

WEEK 21
? WEEKEND LEAGUE

OPENING
23/02/2018 (Friday) 7:00 am ?? GMT (UTC +0)
23/02/2018 (Friday) 2:00 am ???? EST (UTC -5)
CLOSING
27/02/2018 (Tuesday) 7:00 am ?? GMT (UTC +0) EXTENDED
27/02/2018 (Tuesday) 2:00 am ???? EST (UTC -5) EXTENDED
REWARDS
Available here
01/03/2018 (Thursday) 6:00 pm ?? GMT (UTC +0)
01/03/2018 (Thursday) 1:00 pm ???? EST (UTC -5)
ENTRY REQUIREMENTS
Players from training items on your starting 11 and subs: exactly 0


2 DAILY KNOCKOUT TOURNAMENT II
OPENING
21/02/2018 (Wednesday) 7:00 am ?? GMT (UTC +0)
21/02/2018 (Wednesday) 2:00 am ???? EST (UTC -5)
CLOSING
23/02/2018 (Friday) 7:00 am ?? GMT (UTC +0)
23/02/2018 (Friday) 2:00 am ???? EST (UTC -5)
REWARDS


Entry into Weekend League
? 2,000 coins
? 1x Team Liquid Kit (home)
ENTRY REQUIREMENTS
No entry requirements


1 DAILY KNOCKOUT TOURNAMENT I
OPENING
19/02/2018 (Monday) 7:00 am ?? GMT (UTC +0)
19/02/2018 (Monday) 2:00 am ???? EST (UTC -5)
CLOSING
21/02/2018 (Wednesday) 7:00 am ?? GMT (UTC +0)
21/02/2018 (Wednesday) 2:00 am ???? EST (UTC -5)
REWARDS


Entry into Weekend League
? 2,000 coins
? 1x Hashtag United Kit (home)
ENTRY REQUIREMENTS
No entry requirements

WEEK 20
? WEEKEND LEAGUE

OPENING
16/02/2018 (Friday) 7:00 am ?? GMT (UTC +0)
16/02/2018 (Friday) 2:00 am ???? EST (UTC -5)
CLOSING
19/02/2018 (Monday) 7:00 am ?? GMT (UTC +0)
19/02/2018 (Monday) 2:00 am ???? EST (UTC -5)
REWARDS
Available here
22/02/2018 (Thursday) 6:00 pm ?? GMT (UTC +0)
22/02/2018 (Thursday) 1:00 pm ???? EST (UTC -5)
ENTRY REQUIREMENTS
Players from training items on your starting 11 and subs: exactly 0


2 DAILY KNOCKOUT TOURNAMENT II
OPENING
14/02/2018 (Wednesday) 7:00 am ?? GMT (UTC +0)
14/02/2018 (Wednesday) 2:00 am ???? EST (UTC -5)
CLOSING
16/02/2018 (Friday) 7:00 am ?? GMT (UTC +0)
16/02/2018 (Friday) 2:00 am ???? EST (UTC -5)
REWARDS


Entry into Weekend League
? 1,500 coins
? 1x Gold Pack
ENTRY REQUIREMENTS
Players from the same nation:
Min. 8 in your starting 11


1 DAILY KNOCKOUT TOURNAMENT I
OPENING
12/02/2018 (Monday) 7:00 am ?? GMT (UTC +0)
12/02/2018 (Monday) 2:00 am ???? EST (UTC -5)
CLOSING
14/02/2018 (Wednesday) 7:00 am ?? GMT (UTC +0)
14/02/2018 (Wednesday) 2:00 am ???? EST (UTC -5)
REWARDS


Entry into Weekend League
? 2,000 coins
? 1x Team Vitaly Kit (home)
ENTRY REQUIREMENTS
No entry requirements

WEEK 19
? WEEKEND LEAGUE

OPENING
09/02/2018 (Friday) 7:00 am ?? GMT (UTC +0)
09/02/2018 (Friday) 2:00 am ???? EST (UTC -5)
CLOSING
12/02/2018 (Monday) 7:00 am ?? GMT (UTC +0)
12/02/2018 (Monday) 2:00 am ???? EST (UTC -5)
REWARDS
Available here
15/02/2018 (Thursday) 6:00 pm ?? GMT (UTC +0)
15/02/2018 (Thursday) 1:00 pm ???? EST (UTC -5)
ENTRY REQUIREMENTS
Players from training items on your starting 11 and subs: exactly 0


2 DAILY KNOCKOUT TOURNAMENT II
OPENING
07/02/2018 (Wednesday) 7:00 am ?? GMT (UTC +0)
07/02/2018 (Wednesday) 2:00 am ???? EST (UTC -5)
CLOSING
09/02/2018 (Friday) 7:00 am ?? GMT (UTC +0)
09/02/2018 (Friday) 2:00 am ???? EST (UTC -5)
REWARDS


Entry into Weekend League
? 2,000 coins
? 1x AS Roma eSports Kit (home)
ENTRY REQUIREMENTS
No entry requirements


1 DAILY KNOCKOUT TOURNAMENT I
OPENING
06/02/2018 (Tuesday) 7:00 am ?? GMT (UTC +0) NEW DATE
06/02/2018 (Tuesday) 2:00 am ???? EST (UTC -5) NEW DATE
CLOSING
07/02/2018 (Wednesday) 7:00 am ?? GMT (UTC +0)
07/02/2018 (Wednesday) 2:00 am ???? EST (UTC -5)
REWARDS


Entry into Weekend League
? 1,000 coins
? 1x Small Electrum Players Pack
ENTRY REQUIREMENTS
No entry requirements

WEEK 18
? WEEKEND LEAGUE

OPENING
02/02/2018 (Friday) 7:00 am ?? GMT (UTC +0)
02/02/2018 (Friday) 2:00 am ???? EST (UTC -5)
CLOSING
06/02/2018 (Tuesday) 7:00 am ?? GMT (UTC +0) EXTENDED
06/02/2018 (Tuesday) 2:00 am ???? EST (UTC -5) EXTENDED
REWARDS
Available here
09/02/2018 (Friday) 2:00 am ?? GMT (UTC +0)
08/02/2018 (Thursday) 9:00 pm ???? EST (UTC -5)
ENTRY REQUIREMENTS
Players from training items on your starting 11 and subs: exactly 0


2 DAILY KNOCKOUT TOURNAMENT II
OPENING
31/01/2018 (Wednesday) 7:00 am ?? GMT (UTC +0)
31/01/2018 (Wednesday) 2:00 am ???? EST (UTC -5)
CLOSING
02/02/2018 (Friday) 7:00 am ?? GMT (UTC +0)
02/02/2018 (Friday) 2:00 am ???? EST (UTC -5)
REWARDS


Entry into Weekend League
? 2,000 coins
ENTRY REQUIREMENTS
No entry requirements


1 DAILY KNOCKOUT TOURNAMENT I
OPENING
30/01/2018(Tuesday) 7:00 am ?? GMT (UTC +0) NEW DATE
30/01/2018 (Tuesday) 2:00 am ???? EST (UTC -5) NEW DATE
CLOSING
31/01/2018 (Wednesday) 7:00 am ?? GMT (UTC +0)
31/01/2018 (Wednesday) 2:00 am ???? EST (UTC -5)
REWARDS


Entry into Weekend League
? 1,500 coins
? 1x Gold Pack
ENTRY REQUIREMENTS
Team Overall Rating: Max. 80
Player Quality: Min. Silver in your Starting 11 and Subs

WEEK 17
? WEEKEND LEAGUE

OPENING
26/01/2018 (Friday) 7:00 am ?? GMT (UTC +0)
26/01/2018 (Friday) 2:00 am ???? EST (UTC -5)
CLOSING
30/01/2018 (Tuesday) 7:00 am ?? GMT (UTC +0) EXTENDED
30/01/2018 (Tuesday) 2:00 am ???? EST (UTC -5) EXTENDED
REWARDS
Available here
01/02/2018 (Thursday) 6:00 pm ?? GMT (UTC +0)
01/02/2018 (Thursday) 1:00 pm ???? EST (UTC -5)
ENTRY REQUIREMENTS
Players from training items on your starting 11 and subs: exactly 0


2 DAILY KNOCKOUT TOURNAMENT II
OPENING
24/01/2018 (Wednesday) 7:00 am ?? GMT (UTC +0)
24/01/2018 (Wednesday) 2:00 am ???? EST (UTC -5)
CLOSING
26/01/2018 (Friday) 7:00 am ?? GMT (UTC +0)
26/01/2018 (Friday) 2:00 am ???? EST (UTC -5)
REWARDS


Entry into Weekend League
? 1,000 coins
? 1x Small Electrum Players Pack
ENTRY REQUIREMENTS
No entry requirements


1 DAILY KNOCKOUT TOURNAMENT I
OPENING
22/01/2018(Monday) 7:00 am ?? GMT (UTC +0)
22/01/2018 (Monday) 2:00 am ???? EST (UTC -5)
CLOSING
24/01/2018 (Wednesday) 7:00 am ?? GMT (UTC +0)
24/01/2018 (Wednesday) 2:00 am ???? EST (UTC -5)
REWARDS


Entry into Weekend League
? 2,000 coins
ENTRY REQUIREMENTS
No entry requirements

WEEK 16
? WEEKEND LEAGUE

OPENING
19/01/2018 (Friday) 7:00 am ?? GMT (UTC +0)
19/01/2018 (Friday) 2:00 am ???? EST (UTC -5)
CLOSING
22/01/2018 (Monday) 7:00 am ?? GMT (UTC +0)
22/01/2018 (Monday) 2:00 am ???? EST (UTC -5)
REWARDS
Available here
25/01/2018 (Thursday) 6:00 pm ?? GMT (UTC +0)
25/01/2018 (Thursday) 1:00 pm ???? EST (UTC -5)
ENTRY REQUIREMENTS
Players from training items on your starting 11 and subs: exactly 0


2 DAILY KNOCKOUT TOURNAMENT II
OPENING
17/01/2018 (Wednesday) 7:00 am ?? GMT (UTC +0)
17/01/2018 (Wednesday) 2:00 am ???? EST (UTC -5)
CLOSING
19/01/2018 (Friday) 7:00 am ?? GMT (UTC +0)
19/01/2018 (Friday) 2:00 am ???? EST (UTC -5)
REWARDS


Entry into Weekend League
? 2,000 coins
ENTRY REQUIREMENTS
No entry requirements


1 DAILY KNOCKOUT TOURNAMENT I
OPENING
15/01/2018(Monday) 7:00 am ?? GMT (UTC +0)
15/01/2018 (Monday) 2:00 am ???? EST (UTC -5)
CLOSING
17/01/2018 (Wednesday) 7:00 am ?? GMT (UTC +0)
17/01/2018 (Wednesday) 2:00 am ???? EST (UTC -5)
REWARDS


Entry into Weekend League
? 1,500 coins
? 1x Gold Pack
ENTRY REQUIREMENTS
Players from same league:
Max. 4 in your Starting 11 and Subs

WEEK 15
? WEEKEND LEAGUE

OPENING
12/01/2018 (Friday) 7:00 am ?? GMT (UTC +0)
12/01/2018 (Friday) 2:00 am ???? EST (UTC -5)
CLOSING
15/01/2018 (Monday) 7:00 am ?? GMT (UTC +0)
15/01/2018 (Monday) 2:00 am ???? EST (UTC -5)
REWARDS
Available here
18/01/2018 (Thursday) 6:00 pm ?? GMT (UTC +0)
18/01/2018 (Thursday) 1:00 pm ???? EST (UTC -5)
ENTRY REQUIREMENTS
Players from training items on your starting 11 and subs: exactly 0


2 DAILY KNOCKOUT TOURNAMENT II
OPENING
10/01/2018 (Wednesday) 7:00 am ?? GMT (UTC +0)
10/01/2018 (Wednesday) 2:00 am ???? EST (UTC -5)
CLOSING
12/01/2018 (Friday) 7:00 am ?? GMT (UTC +0)
12/01/2018 (Friday) 2:00 am ???? EST (UTC -5)
REWARDS


Entry into Weekend League
? 1,000 coins
? 1x Small Electrum Players Pack
ENTRY REQUIREMENTS
No entry requirements


1 DAILY KNOCKOUT TOURNAMENT I
OPENING
08/01/2018(Monday) 7:00 am ?? GMT (UTC +0)
08/01/2018 (Monday) 2:00 am ???? EST (UTC -5)
CLOSING
10/01/2018 (Wednesday) 7:00 am ?? GMT (UTC +0)
10/01/2018 (Wednesday) 2:00 am ???? EST (UTC -5)
REWARDS


Entry into Weekend League
? 2,000 coins
ENTRY REQUIREMENTS
No entry requirements

WEEK 14
? WEEKEND LEAGUE

OPENING
05/01/2018 (Friday) 7:00 am ?? GMT (UTC +0)
05/01/2018 (Friday) 2:00 am ???? EST (UTC -5)
CLOSING
08/01/2018 (Monday) 7:00 am ?? GMT (UTC +0)
08/01/2018 (Monday) 2:00 am ???? EST (UTC -5)
REWARDS
Available here
11/01/2018 (Thursday) 6:00 pm ?? GMT (UTC +0)
11/01/2018 (Thursday) 1:00 pm ???? EST (UTC -5)
ENTRY REQUIREMENTS
Players from training items on your starting 11 and subs: exactly 0


2 DAILY KNOCKOUT TOURNAMENT II
OPENING
03/01/2018 (Wednesday) 7:00 am ?? GMT (UTC +0)
03/01/2018 (Wednesday) 2:00 am ???? EST (UTC -5)
CLOSING
05/01/2018 (Friday) 7:00 am ?? GMT (UTC +0)
05/01/2018 (Friday) 2:00 am ???? EST (UTC -5)
REWARDS


Entry into Weekend League
? 1,500 coins
? 1x Gold Pack
ENTRY REQUIREMENTS
Max. Gold Players: 4 in your starting 11 and Subs


1 DAILY KNOCKOUT TOURNAMENT I
OPENING
01/01/2018(Monday) 7:00 am ?? GMT (UTC +0)
01/01/2018 (Monday) 2:00 am ???? EST (UTC -5)
CLOSING
03/01/2018 (Wednesday) 7:00 am ?? GMT (UTC +0)
03/01/2018 (Wednesday) 2:00 am ???? EST (UTC -5)
REWARDS


Entry into Weekend League
? 2,000 coins
ENTRY REQUIREMENTS
No entry requirements

WEEK 13
? WEEKEND LEAGUE

OPENING
29/12/2017 (Friday) 7:00 am ?? GMT (UTC +0)
29/12/2017 (Friday) 2:00 am ???? EST (UTC -5)
CLOSING
01/01/2018 (Monday) 7:00 am ?? GMT (UTC +0)
01/01/2018 (Monday) 2:00 am ???? EST (UTC -5)
REWARDS
Available here
04/01/2018 (Thursday) 6:00 pm ?? GMT (UTC +0)
04/01/2018 (Thursday) 1:00 pm ???? EST (UTC -5)
ENTRY REQUIREMENTS
Players from training items on your starting 11 and subs: exactly 0


2 DAILY KNOCKOUT TOURNAMENT II
OPENING
27/12/2017 (Wednesday) 7:00 am ?? GMT (UTC +0)
27/12/2017 (Wednesday) 2:00 am ???? EST (UTC -5)
CLOSING
29/12/2017 (Friday) 7:00 am ?? GMT (UTC +0)
29/12/2017 (Friday) 2:00 am ???? EST (UTC -5)
REWARDS


Entry into Weekend League
? 2,000 coins
ENTRY REQUIREMENTS
No entry requirements


1 DAILY KNOCKOUT TOURNAMENT I
OPENING
25/12/2017 (Monday) 7:00 am ?? GMT (UTC +0)
25/12/2017 (Monday) 2:00 am ???? EST (UTC -5)
CLOSING
27/12/2017 (Wednesday) 7:00 am ?? GMT (UTC +0)
27/12/2017 (Wednesday) 2:00 am ???? EST (UTC -5)
REWARDS


Entry into Weekend League
? 1,000 coins
? 1x Gold Pack
ENTRY REQUIREMENTS
No entry requirements

WEEK 12
? WEEKEND LEAGUE

OPENING
22/12/2017 (Friday) 7:00 am ?? GMT (UTC +0)
22/12/2017 (Friday) 2:00 am ???? EST (UTC -5)
CLOSING
25/12/2017 (Monday) 7:00 am ?? GMT (UTC +0)
25/12/2017 (Monday) 2:00 am ???? EST (UTC -5)
REWARDS
Available here
28/12/2017 (Thursday) 6:00 pm ?? GMT (UTC +0)
28/12/2017 (Thursday) 1:00 pm ???? EST (UTC -5)
ENTRY REQUIREMENTS
Players from training items on your starting 11 and subs: exactly 0


2 DAILY KNOCKOUT TOURNAMENT II
OPENING
20/12/2017 (Wednesday) 7:00 am ?? GMT (UTC +0)
20/12/2017 (Wednesday) 2:00 am ???? EST (UTC -5)
CLOSING
22/12/2017 (Friday) 7:00 am ?? GMT (UTC +0)
22/12/2017 (Friday) 2:00 am ???? EST (UTC -5)
REWARDS


Entry into Weekend League
? 1,000 coins
? 1x Gold Pack
ENTRY REQUIREMENTS
No entry requirements


1 DAILY KNOCKOUT TOURNAMENT I
OPENING
18/12/2017 (Monday) 7:00 am ?? GMT (UTC +0)
18/12/2017 (Monday) 2:00 am ???? EST (UTC -5)
CLOSING
20/12/2017 (Wednesday) 7:00 am ?? GMT (UTC +0)
20/12/2017 (Wednesday) 2:00 am ???? EST (UTC -5)
REWARDS


Entry into Weekend League
? 2,000 coins
ENTRY REQUIREMENTS
No entry requirements

WEEK 11
? WEEKEND LEAGUE

OPENING
15/12/2017 (Friday) 7:00 am ?? GMT (UTC +0)
15/12/2017 (Friday) 2:00 am ???? EST (UTC -5)
CLOSING
18/12/2017 (Monday) 7:00 am ?? GMT (UTC +0)
18/12/2017 (Monday) 2:00 am ???? EST (UTC -5)
REWARDS
Available here
21/12/2017 (Thursday) 6:00 pm ?? GMT (UTC +0)
21/12/2017 (Thursday) 1:00 pm ???? EST (UTC -5)
ENTRY REQUIREMENTS
Players from training items on your starting 11 and subs: exactly 0


2 DAILY KNOCKOUT TOURNAMENT II
OPENING
13/12/2017 (Wednesday) 7:00 am ?? GMT (UTC +0)
13/12/2017 (Wednesday) 2:00 am ???? EST (UTC -5)
CLOSING
15/12/2017 (Friday) 7:00 am ?? GMT (UTC +0)
15/12/2017 (Friday) 2:00 am ???? EST (UTC -5)
REWARDS


Entry into Weekend League
? 2,000 coins
ENTRY REQUIREMENTS
No entry requirements


1 DAILY KNOCKOUT TOURNAMENT I
OPENING
11/12/2017 (Monday) 7:00 am ?? GMT (UTC +0)
11/12/2017 (Monday) 2:00 am ???? EST (UTC -5)
CLOSING
13/12/2017 (Wednesday) 7:00 am ?? GMT (UTC +0)
13/12/2017 (Wednesday) 2:00 am ???? EST (UTC -5)
REWARDS


Entry into Weekend League
? 1,500 coins
? 1x Gold Pack
ENTRY REQUIREMENTS
Players from the same league:
Max. 6 in your Starting 11 and Subs

WEEK 10
? WEEKEND LEAGUE

OPENING
08/12/2017 (Friday) 7:00 am ?? GMT (UTC +0)
08/12/2017 (Friday) 2:00 am ???? EST (UTC -5)
CLOSING
11/12/2017 (Monday) 7:00 am ?? GMT (UTC +0)
11/12/2017 (Monday) 2:00 am ???? EST (UTC -5)
REWARDS
Available here
14/12/2017 (Thursday) 6:00 pm ?? GMT (UTC +0)
14/12/2017 (Thursday) 1:00 pm ???? EST (UTC -5)
ENTRY REQUIREMENTS
Players from training items on your starting 11 and subs: exactly 0


2 DAILY KNOCKOUT TOURNAMENT II
OPENING
06/12/2017 (Wednesday) 7:00 am ?? GMT (UTC +0)
06/12/2017 (Wednesday) 2:00 am ???? EST (UTC -5)
CLOSING
08/12/2017 (Friday) 7:00 am ?? GMT (UTC +0)
08/12/2017 (Friday) 2:00 am ???? EST (UTC -5)
REWARDS


Entry into Weekend League
? 2,000 coins
ENTRY REQUIREMENTS
No entry requirements


1 DAILY KNOCKOUT TOURNAMENT I
OPENING
04/12/2017 (Monday) 7:00 am ?? GMT (UTC +0)
04/12/2017 (Monday) 2:00 am ???? EST (UTC -5)
CLOSING
06/12/2017 (Wednesday) 7:00 am ?? GMT (UTC +0)
06/12/2017 (Wednesday) 2:00 am ???? EST (UTC -5)
REWARDS


Entry into Weekend League
? 1,500 coins
? 1x Gold Pack
ENTRY REQUIREMENTS
Max. Team Overall Rating: 83
Player Quality: Exactly Gold in your Starting 11 and Subs

WEEK 9
? WEEKEND LEAGUE

OPENING
01/12/2017 (Friday) 7:00 am ?? GMT (UTC +0)
01/12/2017 (Friday) 2:00 am ???? EST (UTC -5)
CLOSING
04/12/2017 (Monday) 7:00 am ?? GMT (UTC +0)
04/12/2017 (Monday) 2:00 am ???? EST (UTC -5)
REWARDS
Available here
07/12/2017 (Thursday) 6:00 pm ?? GMT (UTC +0)
07/12/2017 (Thursday) 1:00 pm ???? EST (UTC -5)
ENTRY REQUIREMENTS
Players from training items on your starting 11 and subs: exactly 0


2 DAILY KNOCKOUT TOURNAMENT II
OPENING
29/11/2017 (Wednesday) 7:00 am ?? GMT (UTC +0)
29/11/2017 (Wednesday) 2:00 am ???? EST (UTC -5)
CLOSING
01/12/2017 (Friday) 7:00 am ?? GMT (UTC +0)
01/12/2017 (Friday) 2:00 am ???? EST (UTC -5)
REWARDS


Entry into Weekend League
? 2,000 coins
? Kit 'FIFA Mobile'
ENTRY REQUIREMENTS
No entry requirements


1 DAILY KNOCKOUT TOURNAMENT I
OPENING
27/11/2017 (Monday) 7:00 am ?? GMT (UTC +0)
27/11/2017 (Monday) 2:00 am ???? EST (UTC -5)
CLOSING
29/11/2017 (Wednesday) 7:00 am ?? GMT (UTC +0)
29/11/2017 (Wednesday) 2:00 am ???? EST (UTC -5)
REWARDS


Entry into Weekend League
? 2,000 coins
ENTRY REQUIREMENTS
No entry requirements

WEEK 8
? WEEKEND LEAGUE

OPENING
24/11/2017 (Friday) 7:00 am ?? GMT (UTC +0)
24/11/2017 (Friday) 2:00 am ???? EST (UTC -5)
CLOSING
27/11/2017 (Monday) 7:00 am ?? GMT (UTC +0)
27/11/2017 (Monday) 2:00 am ???? EST (UTC -5)
REWARDS
Available here
30/11/2017 (Thursday) 6:00 pm ?? GMT (UTC +0)
30/11/2017 (Thursday) 1:00 pm ???? EST (UTC -5)
ENTRY REQUIREMENTS
Players from training items on your starting 11 and subs: exactly 0


2 DAILY KNOCKOUT TOURNAMENT II
OPENING
22/11/2017 (Wednesday) 7:00 am ?? GMT (UTC +0)
22/11/2017 (Wednesday) 2:00 am ???? EST (UTC -5)
CLOSING
24/11/2017 (Friday) 7:00 am ?? GMT (UTC +0)
24/11/2017 (Friday) 2:00 am ???? EST (UTC -5)
REWARDS


Entry into Weekend League
? 2,000 coins
ENTRY REQUIREMENTS
No entry requirements


1 DAILY KNOCKOUT TOURNAMENT I
OPENING
20/11/2017 (Monday) 7:00 am ?? GMT (UTC +0)
20/11/2017 (Monday) 2:00 am ???? EST (UTC -5)
CLOSING
22/11/2017 (Wednesday) 7:00 am ?? GMT (UTC +0)
22/11/2017 (Wednesday) 2:00 am ???? EST (UTC -5)
REWARDS


Entry into Weekend League
? 1,500 coins
? 1x Gold Pack
ENTRY REQUIREMENTS
Nationalities: Exactly 1 in your Starting 11 and Subs

WEEK 7
? WEEKEND LEAGUE

OPENING
17/11/2017 (Friday) 7:00 am ?? GMT (UTC +0)
17/11/2017 (Friday) 2:00 am ???? EST (UTC -5)
CLOSING
20/11/2017 (Monday) 7:00 am ?? GMT (UTC +0)
20/11/2017 (Monday) 2:00 am ???? EST (UTC -5)
REWARDS
Available here
23/11/2017 (Thursday) 6:00 pm ?? GMT (UTC +0)
23/11/2017 (Thursday) 1:00 pm ???? EST (UTC -5)
ENTRY REQUIREMENTS
Players from training items on your starting 11 and subs: exactly 0


2 DAILY KNOCKOUT TOURNAMENT II
OPENING
15/11/2017 (Wednesday) 7:00 am ?? GMT (UTC +0)
15/11/2017 (Wednesday) 2:00 am ???? EST (UTC -5)
CLOSING
17/11/2017 (Friday) 7:00 am ?? GMT (UTC +0)
17/11/2017 (Friday) 2:00 am ???? EST (UTC -5)
REWARDS


Entry into Weekend League
? 2,000 coins
? Kit 'Japan'
ENTRY REQUIREMENTS
No entry requirements


1 DAILY KNOCKOUT TOURNAMENT I
OPENING
13/11/2017 (Monday) 7:00 am ?? GMT (UTC +0)
13/11/2017 (Monday) 2:00 am ???? EST (UTC -5)
CLOSING
15/11/2017 (Wednesday) 7:00 am ?? GMT (UTC +0)
15/11/2017 (Wednesday) 2:00 am ???? EST (UTC -5)
REWARDS


Entry into Weekend League
? 2,000 coins
ENTRY REQUIREMENTS
No entry requirements

WEEK 6
? WEEKEND LEAGUE

OPENING
10/11/2017 (Friday) 7:00 am ?? GMT (UTC +0)
10/11/2017 (Friday) 3:00 am ???? EST (UTC -4)
CLOSING
13/11/2017 (Monday) 7:00 am ?? GMT (UTC +0)
13/11/2017 (Monday) 3:00 am ???? EST (UTC -4)
REWARDS
Available here
16/11/2017 (Thursday) 6:00 pm ?? GMT (UTC +0)
16/11/2017 (Thursday) 1:00 pm ???? EST (UTC -5)
ENTRY REQUIREMENTS
Players from training items on your starting 11 and subs: exactly 0


2 DAILY KNOCKOUT TOURNAMENT II
OPENING
08/11/2017 (Wednesday) 7:00 am ?? GMT (UTC +0)
08/11/2017 (Wednesday) 3:00 am ???? EST (UTC -4)
CLOSING
10/11/2017 (Friday) 7:00 am ?? GMT (UTC +0)
10/11/2017 (Friday) 3:00 am ???? EST (UTC -4)
REWARDS


Entry into Weekend League
? 2,000 coins
ENTRY REQUIREMENTS
No entry requirements


1 DAILY KNOCKOUT TOURNAMENT I
OPENING
06/11/2017 (Monday) 7:00 am ?? GMT (UTC +0)
06/11/2017 (Monday) 3:00 am ???? EST (UTC -4)
CLOSING
08/11/2017 (Wednesday) 7:00 am ?? GMT (UTC +0)
08/11/2017 (Wednesday) 3:00 am ???? EST (UTC -4)
REWARDS


Entry into Weekend League
? 1,500 coins
? 1x Gold Pack
ENTRY REQUIREMENTS
Team Overall Rating: Max. 83
Player Quality: Exactly Gold in your Starting 11 and Subs

WEEK 5
? WEEKEND LEAGUE

OPENING
03/11/2017 (Friday) 7:00 am ?? GMT (UTC +0)
03/11/2017 (Friday) 3:00 am ???? EST (UTC -4)
CLOSING
06/11/2017 (Monday) 7:00 am ?? GMT (UTC +0)
06/11/2017 (Monday) 3:00 am ???? EST (UTC -4)
REWARDS
Available here
09/11/2017 (Thursday) 6:00 pm ?? GMT (UTC +0)
09/11/2017 (Thursday) 1:00 pm ???? EST (UTC -5)
ENTRY REQUIREMENTS
Players from Training Items in your Starting 11 and Subs:
Exactly 0


2 DAILY KNOCKOUT TOURNAMENT II
OPENING
01/11/2017 (Wednesday) 7:00 am ?? GMT (UTC +0)
01/11/2017 (Wednesday) 3:00 am ???? EST (UTC -4)
CLOSING
03/11/2017 (Friday) 7:00 am ?? GMT (UTC +0)
03/11/2017 (Friday) 3:00 am ???? EST (UTC -4)
REWARDS


Entry into Weekend League
? 2,000 coins
? Kit 'Day of the Dead'
ENTRY REQUIREMENTS
No entry requirements


1 DAILY KNOCKOUT TOURNAMENT I
OPENING
30/10/2017 (Monday) 7:00 am ?? GMT (UTC +0)
30/10/2017 (Monday) 3:00 am ???? EST (UTC -4)
CLOSING
01/11/2017 (Wednesday) 7:00 am ?? GMT (UTC +0)
01/11/2017 (Wednesday) 3:00 am ???? EST (UTC -4)
REWARDS


Entry into Weekend League
? 2,000 coins
ENTRY REQUIREMENTS
No entry requirements

WEEK 4
? WEEKEND LEAGUE

OPENING
27/10/2017 (Friday) 8:00 am ?? GMT (UTC +1)
27/10/2017 (Friday) 3:00 am ???? EST (UTC -4)
CLOSING
30/10/2017 (Monday) 7:00 am ?? GMT (UTC +0)
30/10/2017 (Monday) 3:00 am ???? EST (UTC -4)
REWARDS
Available here
02/11/2017 (Thursday) 6:00 pm ?? GMT (UTC +0)
02/11/2017 (Thursday) 1:00 pm ???? EST (UTC -5)
ENTRY REQUIREMENTS
No entry requirements


2 DAILY KNOCKOUT TOURNAMENT II
OPENING
25/10/2017 (Wednesday) 8:00 am ?? GMT (UTC +1)
25/10/2017 (Wednesday) 3:00 am ???? EST (UTC -4)
CLOSING
27/10/2017 (Friday) 8:00 am ?? GMT (UTC +1)
27/10/2017 (Friday) 3:00 am ???? EST (UTC -4)
REWARDS


Entry into Weekend League
? 2,000 coins
ENTRY REQUIREMENTS
No entry requirements


1 DAILY KNOCKOUT TOURNAMENT I
OPENING
23/10/2017 (Monday) 8:00 am ?? GMT (UTC +1)
23/10/2017 (Monday) 3:00 am ???? EST (UTC -4)
CLOSING
25/10/2017 (Wednesday) 8:00 am ?? GMT (UTC +1)
25/10/2017 (Wednesday) 3:00 am ???? EST (UTC -4)
REWARDS


Entry into Weekend League
? 1,500 coins
? 1x Gold Pack
ENTRY REQUIREMENTS
Team Overall Rating: Max. 80
Player Quality: Min. Silver in your Starting 11 and Subs

WEEK 3
? WEEKEND LEAGUE

OPENING
20/10/2017 (Friday) 8:00 am ?? GMT (UTC +1)
20/10/2017 (Friday) 3:00 am ???? EST (UTC -4)
CLOSING
23/10/2017 (Monday) 8:00 am ?? GMT (UTC +1)
23/10/2017 (Monday) 3:00 am ???? EST (UTC -4)
REWARDS
Available here
26/10/2017 (Thursday) 7:00 pm ?? GMT (UTC +1)
26/10/2017 (Thursday) 2:00 pm ???? EST (UTC -4)
ENTRY REQUIREMENTS
No entry requirements


2 DAILY KNOCKOUT TOURNAMENT II
OPENING
18/10/2017 (Wednesday) 8:00 am ?? GMT (UTC +1)
18/10/2017 (Wednesday) 3:00 am ???? EST (UTC -4)
CLOSING
20/10/2017 (Friday) 8:00 am ?? GMT (UTC +1)
20/10/2017 (Friday) 3:00 am ???? EST (UTC -4)
REWARDS


Entry into Weekend League
? 2,000 coins
ENTRY REQUIREMENTS
No entry requirements


1 DAILY KNOCKOUT TOURNAMENT I
OPENING
17/10/2017 (Tuesday) 8:00 am ?? GMT (UTC +1) DELAYED
17/10/2017 (Tuesday) 3:00 am ???? EST (UTC -4) DELAYED
CLOSING
18/10/2017 (Wednesday) 8:00 am ?? GMT (UTC +1)
18/10/2017 (Wednesday) 3:00 am ???? EST (UTC -4)
REWARDS


Entry into Weekend League
? 1,500 coins
? 1x Gold Pack
ENTRY REQUIREMENTS
Players from same nation:
Min. 8 in your Starting 11

WEEK 2
? WEEKEND LEAGUE

OPENING
13/10/2017 (Friday) 8:00 am ?? GMT (UTC +1)
13/10/2017 (Friday) 3:00 am ???? EST (UTC -4)
CLOSING
17/10/2017 (Tuesday) 8:00 am ?? GMT (UTC +1) EXTENDED
17/10/2017 (Tuesday) 3:00 am ???? EST (UTC -4) EXTENDED
REWARDS
Available here
19/10/2017 (Thursday) 8:00 pm ?? GMT (UTC +1)
19/10/2017 (Thursday) 3:00 pm ???? EST (UTC -4)
ENTRY REQUIREMENTS
No entry requirements


2 DAILY KNOCKOUT TOURNAMENT II
OPENING
11/10/2017 (Wednesday) 8:00 am ?? GMT (UTC +1)
11/10/2017 (Wednesday) 3:00 am ???? EST (UTC -4)
CLOSING
13/10/2017 (Friday) 8:00 am ?? GMT (UTC +1)
13/10/2017 (Friday) 3:00 am ???? EST (UTC -4)
REWARDS
Entry into Weekend League

Entry into Weekend League
ENTRY REQUIREMENTS
No entry requirements


1 DAILY KNOCKOUT TOURNAMENT I
OPENING
09/10/2017 (Monday) 8:00 am ?? GMT (UTC +1)
09/10/2017 (Monday) 3:00 am ???? EST (UTC -4)
CLOSING
11/10/2017 (Wednesday) 8:00 am ?? GMT (UTC +1)
11/10/2017 (Wednesday) 3:00 am ???? EST (UTC -4)
REWARDS


Entry into Weekend League
? 2,000 coins
? 1x Gold Pack
ENTRY REQUIREMENTS
No entry requirements

WEEK 1
? WEEKEND LEAGUE

OPENING
06/10/2017 (Friday) 8:00 am ?? GMT (UTC +1)
06/10/2017 (Friday) 3:00 am ???? EST (UTC -4)
CLOSING
09/10/2017 (Monday) 8:00 am ?? GMT (UTC +1)
09/10/2017 (Monday) 3:00 am ???? EST (UTC -4)
REWARDS
Available here
12/10/2017 (Thursday) 8:00 pm ?? GMT (UTC +1)
12/10/2017 (Thursday) 3:00 pm ???? EST (UTC -4)
ENTRY REQUIREMENTS
No entry requirements


7 DAILY KNOCKOUT TOURNAMENT VII
OPENING
04/10/2017 (Wednesday) 8:00 am ?? GMT (UTC +1)
04/10/2017 (Wednesday) 3:00 am ???? EST (UTC -4)
CLOSING
06/10/2017 (Friday) 8:00 am ?? GMT (UTC +1)
06/10/2017 (Friday) 3:00 am ???? EST (UTC -4)
REWARDS


Entry into Weekend League
? 2,000 coins
? 1x Gold Pack
ENTRY REQUIREMENTS
No entry requirements


6 DAILY KNOCKOUT TOURNAMENT VI
OPENING
02/10/2017 (Monday) 8:00 am ?? GMT (UTC +1)
02/10/2017 (Monday) 3:00 am ???? EST (UTC -4)
CLOSING
04/10/2017 (Wednesday) 8:00 am ?? GMT (UTC +1)
04/10/2017 (Wednesday) 3:00 am ???? EST (UTC -4)
REWARDS


Entry into Weekend League
? 1,000 coins
? 1x Electrum Players Pack
ENTRY REQUIREMENTS
✔️ Team Rating: Max. 78


5 DAILY KNOCKOUT TOURNAMENT V
OPENING
29/09/2017 (Friday) 8:00 am ?? GMT (UTC +1)
29/09/2017 (Friday) 3:00 am ???? EST (UTC -4)
CLOSING
02/10/2017 (Monday) 8:00 am ?? GMT (UTC +1)
02/10/2017 (Monday) 3:00 am ???? EST (UTC -4)
REWARDS


Entry into Weekend League
? 1,500 coins
? 1x Premium Gold Pack
ENTRY REQUIREMENTS
No entry requirements


4 DAILY KNOCKOUT TOURNAMENT IV
OPENING
27/09/2017 (Wednesday) 8:00 am ?? GMT (UTC +1)
27/09/2017 (Wednesday) 3:00 am ???? EST (UTC -4)
CLOSING
29/09/2017 (Friday) 8:00 am ?? GMT (UTC +1)
29/09/2017 (Friday) 3:00 am ???? EST (UTC -4)
REWARDS


Entry into Weekend League
? 2,000 coins
ENTRY REQUIREMENTS
No entry requirements


3 DAILY KNOCKOUT TOURNAMENT III
OPENING
25/09/2017 (Monday) 8:00 am ?? GMT (UTC +1)
25/09/2017 (Monday) 3:00 am ???? EST (UTC -4)
CLOSING
27/09/2017 (Wednesday) 8:00 am ?? GMT (UTC +1)
27/09/2017 (Wednesday) 3:00 am ???? EST (UTC -4)
REWARDS


Entry into Weekend League
? 1,000 coins
? 1x Gold Pack
ENTRY REQUIREMENTS
No entry requirements


2 DAILY KNOCKOUT TOURNAMENT II
OPENING
22/09/2017 (Friday) 8:00 am ?? GMT (UTC +1)
22/09/2017 (Friday) 3:00 am ???? EST (UTC -4)
CLOSING
25/09/2017 (Monday) 8:00 am ?? GMT (UTC +1)
25/09/2017 (Monday) 3:00 am ???? EST (UTC -4)
REWARDS


Entry into Weekend League
? 3,000 coins
ENTRY REQUIREMENTS
No entry requirements


1 DAILY KNOCKOUT TOURNAMENT I
OPENING
20/09/2017 (Wednesday) 8:00 am ?? GMT (UTC +1)
20/09/2017 (Wednesday) 3:00 am ???? EST (UTC -4)
CLOSING
22/09/2017 (Friday) 8:00 am ?? GMT (UTC +1)
22/09/2017 (Friday) 3:00 am ???? EST (UTC -4)
REWARDS


Entry into Weekend League
? 1,500 coins
? 1x Gold Pack
ENTRY REQUIREMENTS
No entry requirements