FIFA 21 will allow you to carryover and maintain some of your FUT in-game items and data from FIFA 20.
When you move to a new title, you can maintain part of your progress from the previous game.
Whether you are a FUT Founder or your club was established this time last year, your established date will remain the same in FIFA 21 or in any other title.

There are many complains about established dates, so if your date was wrong in FUT 20, it will still be wrong in FUT 21. This is particularly frustrating for FUT Founders, players who are playing since the first FUT edition.
FIFA Points are an alternative to coins that are used to purchase FUT packs in the store or enter FUT Drafts. If you don't intend to spend all your FIFA Points on FUT 20, you can transfer them to FUT 20 until December 31, 2020. You can even buy some by the end of FUT 20 so you can use it in the FUT 21 release date, since it won't be purchasable during the FIFA 21 Web App Webstart period, except if you have an EA or Origin Access membership. However, this is a one-time transfer, so you need to be careful when you start the game for the first time.
FIFA Points are FIFA 21 carryover items but can only be shared between same consoles. For PC, Point balances transferred to FIFA 21 can only be used in FIFA 21.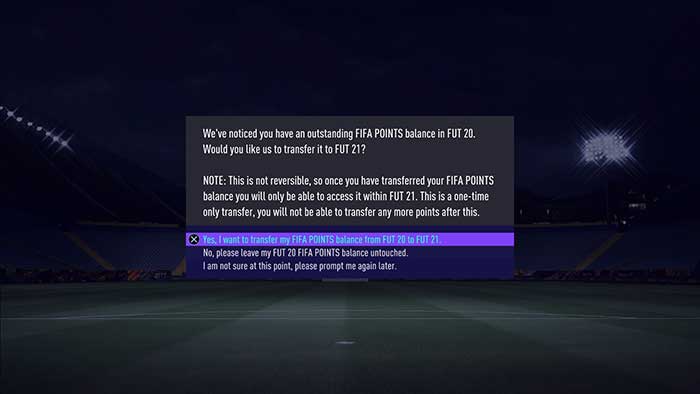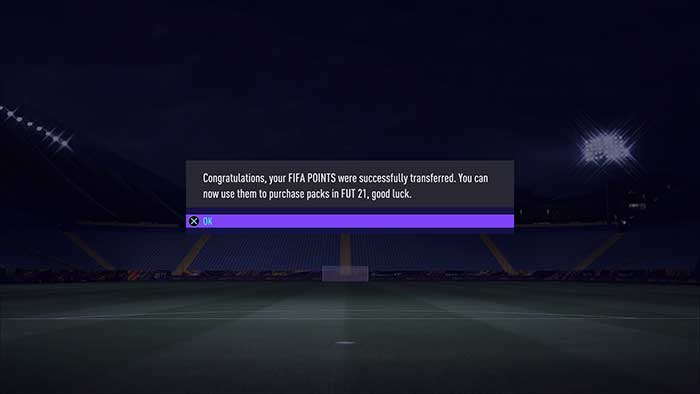 When you move to a new title, you cannot maintain most of your progress from the previous game.
Frequently Asked Questions (FAQ)


At this moment, Cross-Platform carryover is not available in FUT. For example, if you were playing FIFA 21 on PlayStation 4 and now you are switching to Xbox One to start playing FIFA 21, your in-game items and data won't be transferred to the new game even when you're using the same email account on both platforms.

Your in-game data and items will be available and transferable to the new FIFA game only on the same platform. Each platform will have its own in-game data and items individually.

Keep in mind that this situation can eventually change until the FIFA 21 release date. According to EA, "allowing our players to play against each other on whichever platform they play is a long-term goal of ours. At this moment we don't have any news, but we're continuing to investigate its integration and will share any updates when we have them".
FIFA 21 for PlayStation 4 and Xbox One will be out in October, while for PlayStation 5 and Xbox Series X will be released two months later. All progress you make or content you acquire within FIFA 21 Ultimate Team (including players, items, coins, FIFA Points, match record, and leaderboard placement), as well as all progression in VOLTA FOOTBALL will transfer from PlayStation 4 to PlayStation 5 and back, or Xbox One to Xbox Series X and back.
Progress within all other modes including Online Seasons, Co-Op Seasons, Career Mode, Pro Clubs, etc. will be specific to the console you are playing on and won't transfer between consoles.
The last time a new generation of consoles was released was in FIFA 14. On that time, players had the chance to transfer their FUT progress, including coins and items, from current to next-gen without any troubles. It was the perfect scenario for the ones able to buy both FIFA's. This was only possible because on that time there was only one transfer market for PlayStation and another one for Xbox. As you know, each console has now its own market. However, in order to cross-generation to work, in FIFA 21 the single market for each platform is back.
To learn how you can upgrade FIFA 21 for free from the current to the next-gen, click
here
.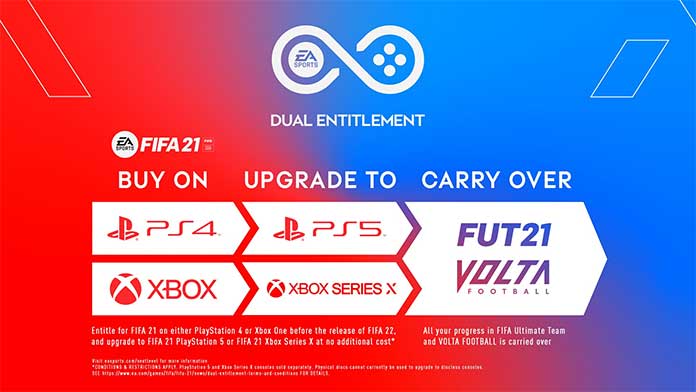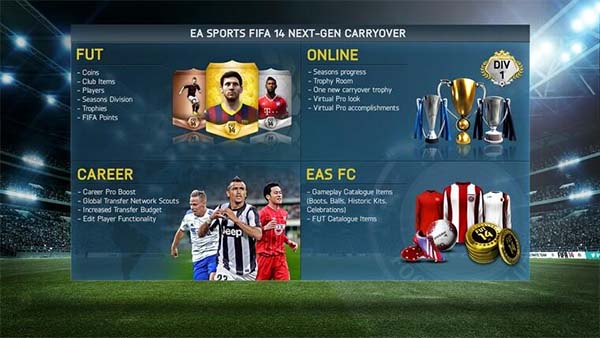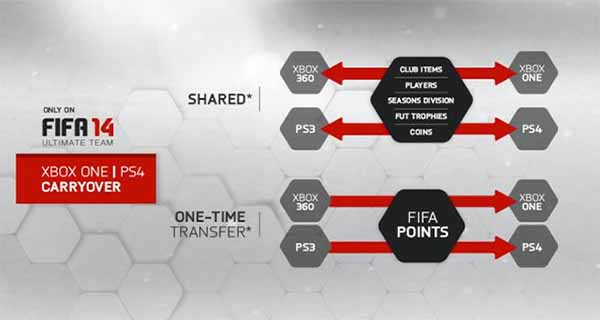 Select your console to discover what will happen to your progress.