Get to know what's new on FIFA 21 before anyone else! We live in a world where it is not easy to know what's true and what's false. Every day there are new leaked news and rumours about the new EA's title. In this FIFA 21 Leaks list page, we will try to help the community to distinguish from legit and fake FIFA 21 rumours. Since we hate click baiters and we don't want to promote them, we will not include the source of false rumours.
This page will be updated with all the FIFA 21 Leaks and news that will be unveiled until the game release date.
FIFA 21 Leaks List – Legit and Fake FIFA 21 Rumours
Be the first to know how FIFA 21 will look like

JULY 25, 2020 | TRUE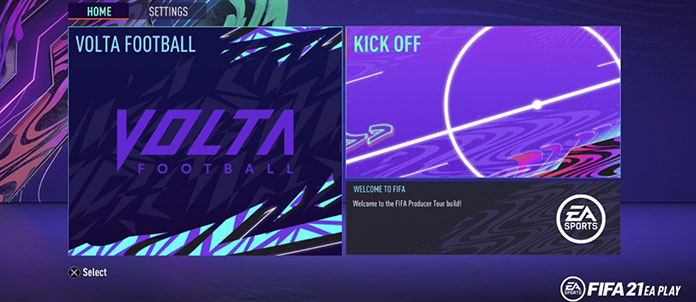 A lot of details about the game were revealed on social networks. It looks that someone from the press or a game changer has shared information that was not supposed to be public. However, don't forget that this is not a final build and slight changes may occur. The most important change has to do with FUT Division Rivals. In FIFA 21, this game mode will be capped to 40 matches each week as it currently happens with Squad Battles. The weekly ranking and its rewards will be based on those matches but you can continue playing beyond the limit to earn more skill points and FUT Champions points. It was also leaked that Eto'o will be one of the twelve new Icons and FIFA Points will have a cap control, but none of these two is confirmed.
JUNE 02, 2020 | FAKE
According to a popular website, FIFA 21 will be supported by the new Unreal Engine 5. It will replace the current Frostbite engine. The author has assumed later that the information was false but it was too late. It just took a few hours until we saw this shared everywhere in social networks. Untrusted Twitter channels with thousands of followers have published this, stating that the information was coming from an official source. Unfortunately, that's the way how things work in our days. Let's be clear again: FIFA 21 will keep being supported by the Frostbite and the new engine never was in EA's plans for this game.
JUNE 01, 2020 | PROBABLY TRUE
Boca ya no tiene, oficialmente, Exclusividad con Konami (esto no quiere decir que no esté en el juego) . Y llego a un acuerdo total con EA. Boca, La Bombonera + scanface estarán en FIFA 21. Obviamente el escaneo se hará cuando la cuarentena se normalice. https://t.co/pXko0nliPz

— Tati (@claudiociviello) June 1, 2020
Base on the twitter account of Claudio Civiello, a journalist of the radio station Radio Rivadavia, EA will be allowed to use Boca Juniors full licensed in FIFA 21. This agreement also includes La Bombonera that will be backing to FIFA this year.
MAY 30, 2020 | FAKE
Leaked. #FIFA21 pic.twitter.com/cLE1lotRqT

— FIFAUTeam (@FIFAUTeam) May 30, 2020
We have created and published this image on our Twitter channel, to celebrate the Space X achievement. It was supposed to be funny but, maybe because we never do that, many members of our community thought it was real. Many others have reported us that the image is fake. It's obvious that it is fake. It was us who have created it. As far as we know, FIFA 21 is not being played in the space or in any other planet except our dear Earth.