FIFA 21 was officially announced by Electronic Arts.
EA Sports FIFA 21 Was Officially Announced
It's coming…
It was more than expected but now it is confirmed: EA Sports FIFA 21 will be released this fall and FIFA 22 is also confirmed for 2021. The official announcement was made on January 30, during the Electronic Arts preliminary financial results meeting.
According to Andrew Wilson, EA's CEO and Director, "It's been a great year for EA SPORTS around the world. Madden NFL 20 and FIFA 20 are both demonstrating how exciting and fresh our sports games can be for new and established fans alike. (…) Our FIFA franchise grew year-over-year in Q3. VOLTA FOOTBALL brought all new dimension to FIFA 20, and the updates to FIFA Ultimate Team have been deeply engaging for fans with fight matches up nearly 40% year-over-year from launch through Q3".
In his opinion, "FIFA 20 is also the #1 most engaged title in our subscription services. We're now getting ready to launch 2 major additions to the FIFA 20 experience with the prestigious South American club tournaments, CONMEBOL Libertadores and CONMEBOL Sudamericano as well as the eLibertadores, a new expansion to our FIFA 20 Global Series esports competitions. In addition to South America, Asia is another growth market for our FIFA franchise, with FIFA online up significantly year-over-year in Q3".
Blake J. Jorgensen, EA's COO and CFO, also said that "Looking forward to fiscal 2021, (…) we anticipate live services to be the primary growth driver, followed by the launch of new content across a broad range of genres. We're launching 4 sports titles, including new games in our blockbuster FIFA and Madden franchises, 4 other titles that draw from the breadth of our IP, and we'll also publish 4 titles globally from smaller developers. Finally, we expect 2 new mobile titles to make it into soft launch. We expect growth to accelerate in fiscal 2022 as we leverage the growing base of next-generation consoles with the launch of a new Battlefield. This is on top of the launches of FIFA 22 and Madden NFL 22, plus new and ongoing live services and other titles".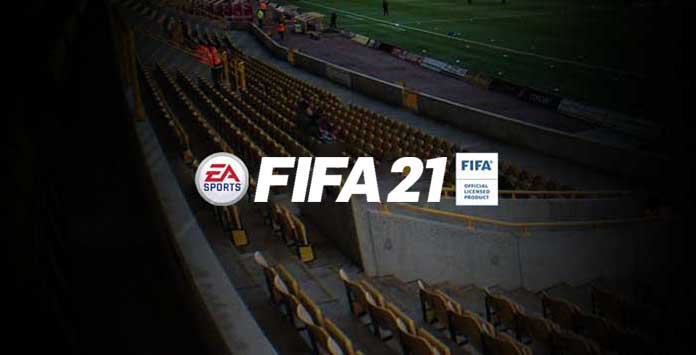 When asked about the plans for Ultimate Team, Black said that "We continue to refine and improve the weekly or monthly events that we're running on Ultimate Team that bring people into play. People won't play Ultimate Team if they're not having fun. And so the key is how do you build an event that they're going to have fun competing and interacting. It's a social network, and it's all about the design of events. And I think the team continues to get better and better every year, either refining existing events or adding new events. And that's what really drives the overall monetization in Ultimate Team across all of our sports. And it's the thing that people sometimes don't understand when it comes to live services, that it's not about the monetization. It's about how do you create fun for people to be able to come in and enjoy social connection and that competition with others."
FIFA 21 will be one of the first videogames to be released on the new generation of consoles that will be released at the end of the year. According to Blake "As new consoles come out, you should assume that the power of those consoles are going to be a lot better than the power of the existing consoles, which means a really simple thing, we can do a lot more. And so you will start to see things over the next couple of years that we're doing with games that will blow people's minds. And that's the fun part of this business because we are going to see so much innovation not just with us but across the whole industry. And that's why you've seen growth across the software business as part of this overall video game business in every single console cycle over the last, what, 20-plus years. And so that's where people sometimes get hung up. They get too focused on the short term and not think about what's transpired historically. And the power of the new consoles is going to be substantially greater than the existing consoles, which means we can just do a lot more. And it's going to be fun and great to see how our existing games will evolve like a FIFA or a Madden, but also see how new games will evolve or be developed under that much higher power".
FIFA 21 will once again feature the VOLTA mode. In Wilson's words, "We're very happy with VOLTA. VOLTA brought in a whole set of new players and engaged them in new and interesting ways. As we think about building live services, we really think about building engagement first and monetization to follow. As I say, I think that what the team did with VOLTA this year is really, really strong. They've taken some great learning from feedback they've received from the community, and we'll continue to build on that in the years to come. And while we don't have any announcements yet on monetization, a lot of player feedback is that they would also like to see the opportunity to extend and enhance that VOLTA experience in a way they do with other live services. So we're excited about what that might bring."
We expect to see EA Sports FIFA 21 for the current generation hitting shelves on September 25, 2020 (Friday) and for the new generation at the end of the year. EA and Origin Access members will probably have the chance to play it from September 17, one week after the demo release.
You can vote for the leagues you would like to see in FIFA 21, clicking here.