The Origin Access is a paid subscription program, released in January 2016 exclusively for PC gamers.
ORIGIN ACCESS OFFERS FOR FIFA 21
Origin Access subscribers have access to three exclusive offers
FEATURES
Origin Access subscribers can download and play a selection of EA games, including FIFA 21, before they're released. No purchase necessary.

GAMES
With Origin Access, subscribers earn early access to all recent and upcoming EA games, including FIFA, Madden, Need for Speed and Battlefield series.
LIMITATIONS
Subscribers can download and play a selection of games before they hit the stores.

Basic membership gives access to Play First Trials, which are complete versions of popular games playable for a limited time. In the case of FIFA 21, it includes online and FIFA Ultimate Team features, but there is a limitation of 10 hours. During this time, it is possible to play, trade, sell, buy items and FIFA Points, which can be a huge advantage over the other players without early access. The trial timer will continue to count down even when the game is running in the background, so players should make sure to quit the trial completely when they aren't playing.

On the other hand, Premier membership gives full access to games as long as the subscription is active, without any time restriction.
PROGRESS
With Origin Access trials, players are playing the real game for a limited time before its release date. If they purchase FIFA 21 once it releases, they can pick up right where they left off – their progress and stats carry over. Saved games and achievements/trophies earned during the Early Access will unlock once they purchase and log into the Origin Servers with the final version of the game.

For Premier members, it doesn't make sense to talk about progress, since they are already playing the final version.
RELEASE DATE
FIFA 21 Origin Access early access is estimated to start on
October 1
, 2020, at around 4pm UK time.
The windows pre-load should start on September 25 at 6pm.
In order to play the early access, subscribers just need to download the game through the service's dashboard once it becomes available.
In the following table, you can see the early access dates from previous years.
| | |
| --- | --- |
| | EARLY ACCESS |
| FIFA 20 | 19/09/2019 (Thu) 4pm |
| FIFA 19 | 20/09/2018 (Thu) 4pm |
| FIFA 18 | 21/09/2017 (Thu) 12am |
| FIFA 17 | 21/09/2016 (Wed) 8pm |
FEATURES
Origin Access holders have free instant access, at any time and as long as they keep being subscribers of the service, to a selection of games 'The Vault'.

GAMES
The Vault is an evolving collection of PC games included in Origin Access membership. It features the latest EA games, as well as third party games, DLCs and expansion packs. The catalogue for the Premier plan is much larger and includes unlimited access to all EA games since its early release or release date.

The list of games available for Basic Vault and Premier Vault can be checked in this page.

LIMITATIONS
For Play First Trials, members need an Internet connection. They can play some Vault games offline, but they'll need to periodically reconnect to Origin to verify that they're still members.

Not all Vault games and Play First Trials can be played on a Mac.

With Origin Access, subscribers have unlimited access to an instant collection of great PC titles, without any other type of restrictions. They are free to play them as much time as they want, at any time.
RELEASE DATE
The Vault is a growing collection of full Origin's best games for PC that players can download and play with an active Origin Access membership. More games are added over time, so players always have something new to play.

For Premier Plan members, FIFA 21 is always available to play since its early access.

For Basic Plan members, FIFA 21 is estimated to be added to The Vault, which can be accessed via Origin Access dashboard, in July 2020.
FEATURES
Origin Access subscribers pay 10% less when buying digital purchases via Origin dashboard, including FIFA Points and the full FIFA 21 game.

GAMES
Origin Access subscribers get 10% off on any Origin digital content, including full games, season passes, DLC, sales and promotions.

Basic and Premier Members have a discount of 10% when buying FIFA 21 and FIFA Points.
FIFA POINTS
FIFA POINTS

REGULAR
ORIGIN ACCESS

100

£ 0.79
€ 0.99
£ 0.71
€ 0.89

250

£ 1.99
€ 2.49
£ 1.79
€ 2.29

500

£ 3.99
€ 4.99
£ 3.59
€ 4.49

750

£ 5.49
€ 6.99
£ 4.99
€ 6.29

1,050

£ 7.99
€ 9.99
£ 7.19
€ 8.99

1,575

£ 11.99
€ 14.99
£ 10.79
€ 13.49

2,200

£ 23.99
€ 19.99
£ 21.59
€ 17.99

4,600

£ 31.99
€ 39.99
£ 28.79
€ 35.99

12,000

£ 79.99
€ 99.99
£ 71.99
€ 89.99
LIMITATIONS
Titanfall 2 is the only game that the discount can't be applied.

ORIGIN ACCESS SUBSCRIPTION
Subscription, Prices, Cancellation and Details for both Basic and Premier Plans.
BASIC VS PREMIER PLANS
There are two tiers of membership: Basic and Premier.
| | | |
| --- | --- | --- |
| | BASIC PLAN | PREMIER PLAN |
| EARLY ACCESS TO UPCOMING GAMES | 10-HOUR TRIAL | FULL GAME |
| EVOLVING COLLECTION OF GAMES | BASIC VAULT | PREMIER VAULT |
| EXTRA CONTENT | NOT INCLUDED | INCLUDED |
| 10% OFF ORIGIN PURCHASES | INCLUDED | INCLUDED |
| RELEASE DATE | JANUARY 2016 | JULY 2018 |
| MONTHLY PRICE | € 3.99 | € 14.99 |
| ANNUAL PRICE | € 24.99 | € 99.99 |
SUBSCRIPTION
To subscribe to one of the plans, players just need to go to
this page
and follow the on-screen instructions. Credit card and PayPal are accepted as payment methods.
Origin Access memberships are only available for purchase online.
When a subscription ends, a renew is required in order to keep working. By default, it is made automatically.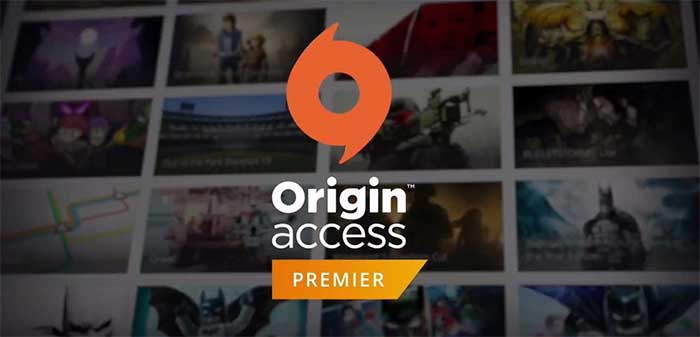 PRICES
BASIC PLAN
PREMIER PLAN

MONTHLY
YEARLY
MONTHLY
YEARLY

EUROPE

€ 3.99
€ 24.99
€ 14.99
€ 99.99

UNITED KINGDOM

£ 3.99
£ 19.99
£ 14.99
£ 89.99

SWEDEN

40,50 kr
249,00 kr
149,00 kr
999,00 kr

POLAND

14,99 zł
79,99 zł
59,90 zł
419,90 zł

NORWAY

33,50 kr
199,00 kr
149,00 kr
999,00 kr
CANCELLATION
Players can cancel from either the Origin Client or Origin.com.
From the Client
1
Log into to their EA Account.
2
Click "Origin" in the top menu and then click "Account and Privacy."
3
Click on the Origin Access button on the left, then click "Cancel Membership."
4
Follow the on-screen directions. They rae free to rejoin anytime.
From Origin.com
1
Log into their EA Account.
2
Click "My Account" and then "Manage Membership" in the top navigation bar.
3
Click on the Origin Access on the left, then click "Cancel Membership."
4
Follow the on-screen directions.
If they cancel their membership prior to their next monthly or annual billing date, they won't be charged for the following month or year. They'll be able to continue to play Vault games, use their discount and jump into any available Play First Trials until their membership expires. There are no refunds for either monthly or yearly membership fees regardless of when they cancel.
ADITIONAL FIFA 21 DETAILS
Origin Access Premier subscribers get free and instant access to the most expensive version of every game. In the case of FIFA 21, they receive the Ultimate Edition. They don't even need to buy the game since it will be theirs as long as their subscription is active.

Membership for Origin Access can be subscribed for a single month only. Many people do it to pay less for FIFA 21 and also to get the benefits of FIFA 21 early access. This service is usually free for a week in June.

Origin Access holders who own FIFA 20 for PC can pay 20% less when buying the Ultimate Edition.

Basic Plan subscribers who don't buy the game, can play FIFA 21 early access until the full game release date or until they have played 10 hours, whichever comes sooner.