Licensing is crucial to the success of the FIFA franchise. Discover the FIFA 21 Partner Clubs and the exclusive league licenses.

Licensing
PES vs FIFA
History has taught us that licenses were crucial to the success of the FIFA franchise. For the past 25 years, EA Sports has consistently spent more than Konami on licensing and partnerships with clubs and leagues, often tying them down to exclusive contracts. The continual expansion of its licensing programme has made FIFA the undisputed market leader over the past decade. Pro Evolution Soccer once rivalled FIFA in the sales charts, but its historic failure to invest in licensing has massively reduced its market share. EA Sports is currently spending around €120 million on partnerships and licensing each year, while Konami doesn't even invest 25% of that value.
EA Sports' deal with the Premier League is unique. The clubs agreed to sell all their video game licensing rights as a collective, with virtually no intellectual property excluded. The Bundesliga is also organised in a similar fashion, with only its stadiums excluded from its collective licensing deal. However, most other leagues and competitions are far more difficult to pin down. For US sports, this licensing process is simple: a single publisher agrees an exclusive deal with the league and the players' union, thus receiving every piece of intellectual property it could possibly need to recreate the authentic experience of an NFL, NBA, MLB or NHL game. Football game publishers must acquire rights in individual and collective deals with hundreds of clubs, leagues, agencies and player associations; as well as deals to use branded sports equipment such as football boots and balls. Completing a set of licensing rights for a league can be an arduous process, often involving middlemen and agencies.
Whether centralised or not, clubs and leagues hold distinct sets of licensing rights. This has given clubs the opportunity to strike deals with either EA or Konami, regardless of the deals completed by the league they belong to. Some clubs are braver than others – deciding to agree on exclusive deals. The competition between Konami and EA is enabling clubs to split their marketing efforts across both games.
EA Sports' FIFA series has long boasted a superior selection of fully licensed teams than Konami's PES. This year, for example, FIFA 21 features more than 700 licensed teams from almost 40 leagues, while PES Season Update has 19 fully licensed leagues and only a handful of fully licensed clubs in the Premier League and La Liga. In these cases, they are forced to use fake team names.
FIFA 21 Partner Clubs
List of Official Partnerships
Konami official partnerships include the following teams: Bayern, FC Barcelona, Manchester United, Arsenal, Schalke 04, Monaco, Celtic, Mallorca, Rangers, Corinthians, Flamengo, Palmeiras, São Paulo, Vasco da Game, Atlético Mineiro, Alianza Lima, Sporting Cristal, Universitario, Sport Boys, River Plate, Colo-Colo, Universidad de Chile and Juventus. However, because EA already owns the license for most of the leagues, they were forced to use fake-names and generic kits and crest only for the last four: Núñez, CD Viñazu, Dep. Nuñoa and the world-known Piemonte Calcio.
FIFA 21 partnerships bring exclusive in-game content from the partner clubs to the game. These contents include the players face scans, the club's official stadiums and activities on social media channels. Below is the list of the official video gaming partners and deal details.

AC Milan
AC Milan was one of the clubs who have exchanged Konami for Electronic Arts. The multi-year agreement was announced in August 2020, making EA a premium partner, the second-highest tier of sponsors of the Italian club, right behind of Puma and Emirates.


Ajax
Ajax and Electronic Arts announced in December 2018 that they have
signed a partnership
around the FIFA franchise for three seasons. This was the first official club partnership for EA SPORTS in the Netherlands.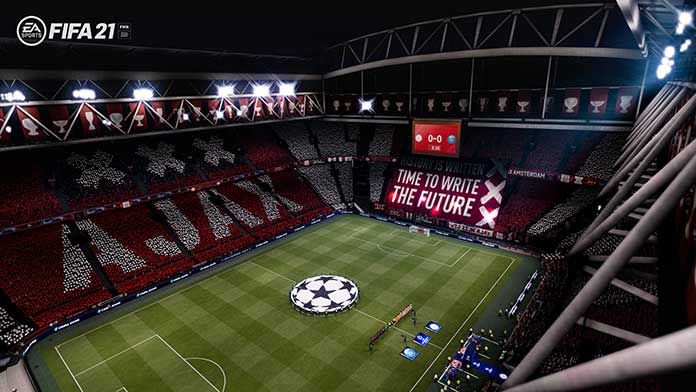 Atlético Madrid
Atlético Madrid has moved from Konami and signed an exclusive deal with EA Sports in June 2018. It is unclear the duration of the contract.




Borussia Dortmund
In June 2018, Borussia Dortmund and Konami have agreed to end their partnership. Two months later, FIFA has become a BVB ChampionPartner, the second highest sponsorship level of the German club.




Chelsea
Chelsea and Electronic Arts have a long relationship that has started when FUT was taking its first steps. In December 2017 they have renewed the agreement for another 4 years.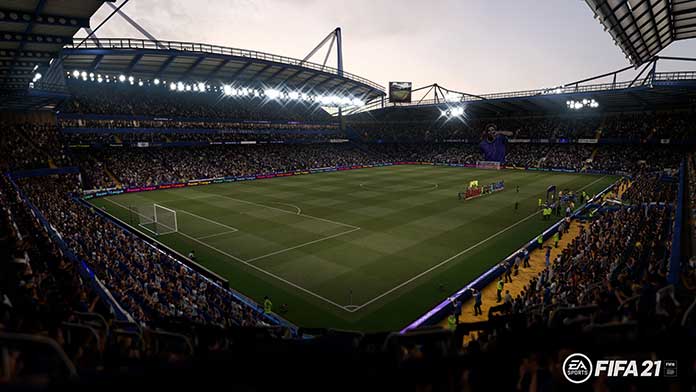 Djurgarden
EA and Djurgården have extended their partnership on June 2020. The Swedish club wants to give more visibility in the game to their supporters.




FC Porto
The Canadian software house and the Portuguese club have signed a partnership but no details were revealed.




Independiente del Valle
Independiente del Valle is the first ever Ecuatorian club to close an agreement with Electronic Arts. The announcement was made via social networks on September 2020.




Inter
Internazionale Milano has launched an exclusive partnership with Electronic Arts on August 2020, making them the Global Football Videogame Partner for several years.


Liverpool
Liverpool FC has teamed up with EA SPORTS™ in a
long-term partnership
to help fans get closer to and engage with the world of football entertainment. The last agreement was closed on July 2019 and is valid for the 'next few years'. All Liverpool players faces are 3d scanned for the game and Anfield is also available in FIFA 21 with its realistic features.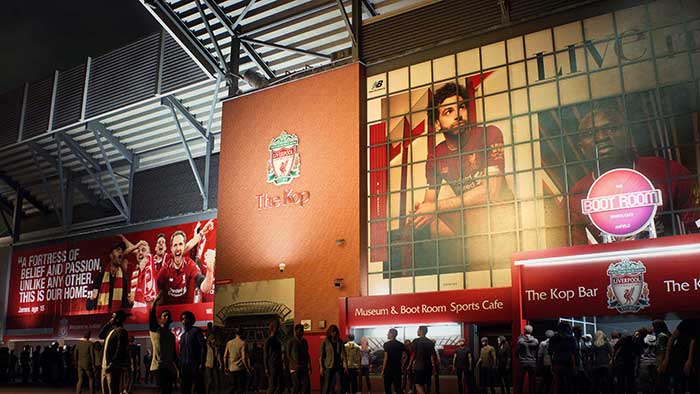 Manchester City


Melbourne City FC


New York City
Electronic Arts has become the official gaming partner of Manchester City after both parts have sign an agreement on September 2019. The arrangement also includes City's CFG-owned sister clubs New York City FC and Melbourne City FC.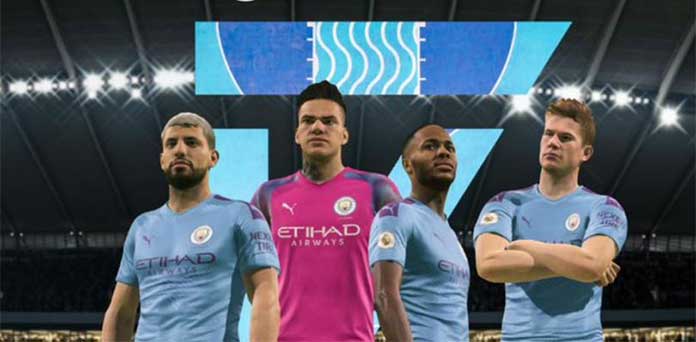 Paris Saint-Germain
Paris Saint-Germain and Electronic Arts have renewed in July 2019 the partnership that has seen them work closely together since 2011, for another five seasons. All PSG players faces are 3d scanned for the game and Le Parc des Princes is also available in FIFA 21 with its realistic features.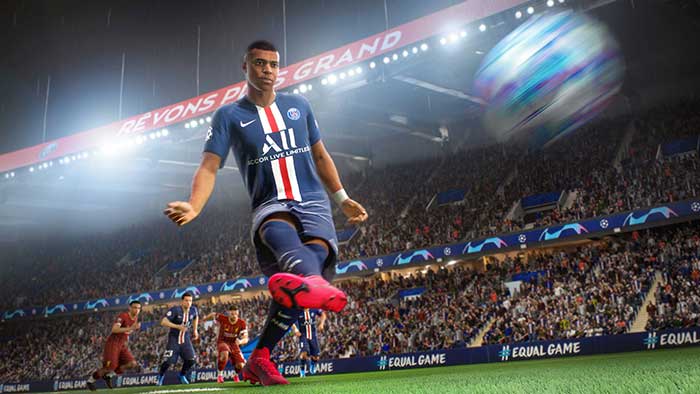 PSV Eindhoven
After years of collaboration, PSV and EA SPORTS FIFA have signed a 3-years partnership in July 2019. One of the main aims of this agreement is to deliver unique club specific content to PSV fans all around the world through the different club and FIFA channels.




Pumas
Pumas was the first club from Mexico to close an agreement with Electronic Arts. However, just a few details are known about this deal.




Real Madrid
Real Madrid and Electronic Arts announced on July 2020 that they renewed their sponsorship agreement for the coming five years. Both organizations extend an alliance that will continue to provide entertainment for all fans.

SL Benfica
Electronic Arts is the official gaming partner of SL Benfica. Until now, the most visible side of this agreement is FIFA being promoted on the adboards of Estádio da Luz, but we expect much more since many players were scanned.

Tigres UANL
EA and Tigres have
announced a partnership
on July 2020. The agreement predicts the face scanning of the first team staff and their stadium, as well as a personalized cover.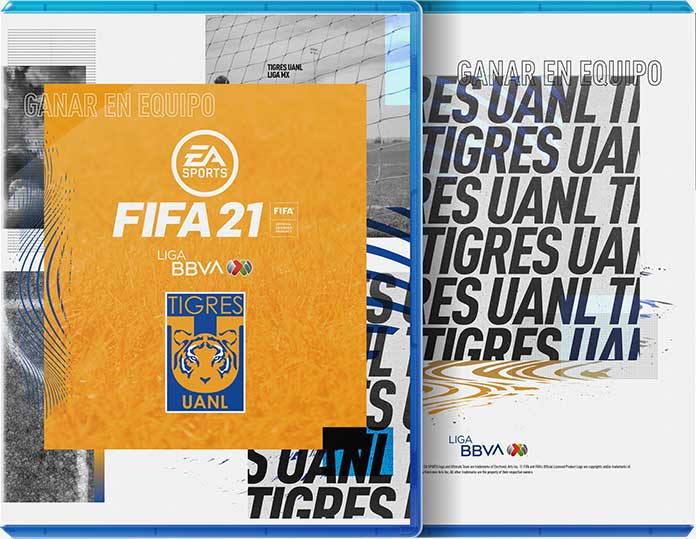 Tottenham Hotspur
Tottenham Hotspur has announced on August 2018 Electronic Arts as the club's official video game partner, succeding a previously partnership between 2012 and 2015. It wasn't reveals the duration of the contract.
!–


–>

FIFA 21 Exclusive Leagues
List of FIFA 21 Exclusive League Licenses
After ten long years, EA recaptured in 2019 the Champions League rights. The football's biggest club competition is an exclusive to FIFA 21, along with Europa League, Super Cup, Copa Libertadores and other CONMEBOL competitions. The only exclusive leagues Konami has are Serie A and Serie B from Brazil, as well as Russian Premier League and Thai League 1. That's too short for the long list of EA's exclusive leagues:

Hyundai A-League (Australia)


Osterreichische Bundesliga (Austria)


EFL Championship (England)


League One (England)


League Two (England)


Bundesliga (Germany)


2 Bundesliga (Germany)


3 Bundesliga (Germany)


Meiji Yasuda J1 (Japan)


K League 1 (South Korea)


Liga Bancomer MX (Mexico)


Eliteserien (Norway)


Ekstraklasa (Poland)


SSE Airtricity League (Ireland)

Liga I (Romania)


Abdul Latif Jameel League (Saudi Arabia)


Scottish Premiership (Scotland)


La Liga Santander (Spain)


La Liga 1 2 3 (Spain)

Allsvenskan (Sweden)


MLS (USA)