FIFA 21 Pre-Season is a promo event in which you can win in FUT 21 rewards for FUT 22.
The Pre-Season Event was released for the first ever in FIFA 20.
All release times are indicated in the
UK time zone
.
OTW Offers from previous years.
Click or tap on the edition you would like to know the offers.
FIFA 20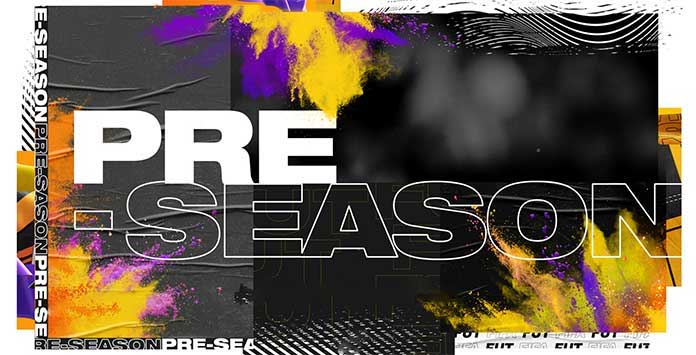 FUT Pack Offers
25k, 35k and 45k packs, featuring 50% discount in specific times
Squad Building Challenges
74 SBCs including top transfers, halftime challenges, new RTFF players, flashback items and top packs.
Dynamic Objectives
13 exclusive objective groups rewarding top players (Fati, Sané, Kane and Werner) as well as top packs.
Themed Players Items
25 TOTY players (including nominees) available through SBCs, Objectives and directly on the FUT Store.
FUT 22 Rewards
Objectives and SBCs that unlock rewards for FUT 21: coin boost, Icon and Future Stars kit, anchor and engine chemistry style items.
1
Q: What is the Pre-Season Promo Event?
A: It is the last promo event of the FIFA cycle. It gives you the chance to kick start your progress for FUT 22 by earning unique rewards.
2
3
4
5
6
7
8
9
10
11
| | | |
| --- | --- | --- |
| Roberto Firmino | 99 | FOF Path to Glory |
| Cristiano Ronaldo | 99 | FOF Summer Stars |
| Neymar Jr | 99 | FOF Summer Stars |
| Marco Verratti | 98 | FOF Path to Glory |
| Eden Hazard | 98 | FOF Path to Glory |
| Ben Chilwell | 98 | FOF Path to Glory |
| Vinícius Júnior | 98 | FOF Path to Glory |
| Éder Gabriel Militão | 98 | FOF Summer Stars |
| Matthijs de Ligt | 98 | FOF Summer Stars |
| Marcos Llorente | 98 | TOTS |
| Leandro Paredes | 98 | TOTS |
| Davinson Sánchez | 97 | FOF Path to Glory |
| Vinícius Júnior | 97 | FOF Path to Glory |
| Georginio Wijnaldum | 97 | FOF Summer Stars |
| Alexis Sánchez | 97 | FOF Summer Stars |
| Bruno Fernandes | 97 | TOTY |
| Thorgan Hazard | 97 | TOTY |
| Éder Militão | 96 | FOF Path to Glory |
| Nahitan Nández | 96 | FOF Path to Glory |
| Marcos Llorente | 96 | FOF Path to Glory |
| Neymar Jr. | 96 | FOF Path to Glory |
| Romelu Lukaku | 96 | FOF Summer Stars |
| Kevin De Bruyne | 96 | FOF Summer Stars |
| Richarlison | 96 | FOF Summer Stars |
| Jordi Alba Ramos | 96 | FOF Summer Stars |
| Alejandro Gómez | 96 | TOTS |
| Giorgio Chiellini | 96 | TOTS |
| Richarlison de Andrade | 96 | TOTS |
| Raheem Sterling | 96 | TOTY |
| Aymeric Laporte | 96 | TOTY |
| Manuel Locatelli | 96 | TOTY |
| Federico Chiesa | 96 | TOTY |
| Kalvin Phillips | 95 | FOF Path to Glory |
| Denzel Dumfries | 95 | FOF Path to Glory |
| Joakim Mæhle | 95 | FOF Path to Glory |
| Ferrán Torres García | 95 | FOF Summer Stars |
| Leonardo Spinazzola | 95 | FOF Summer Stars |
| Lionel Messi | 95 | FOF Summer Stars |
| Robert Lewandowski | 95 | TOTS |
| Jan Oblak | 95 | TOTS |
| Jadon Sancho | 95 | TOTS |
| Mohamed Salah | 95 | TOTS |
| Leon Goretzka | 95 | TOTS |
| Raphaël Varane | 95 | TOTS |
| Erling Haaland | 95 | Headliners |
| Memphis Depay | 94 | FOF Path to Glory |
| Dries Mertens | 94 | FOF Summer Stars |
| Ángel Di María | 94 | FOF Summer Stars |
| Thomas Müller | 94 | FOF Summer Stars |
| Frenkie de Jong | 94 | FOF Summer Stars |
| Ederson | 94 | TOTS |
| Keylor Navas | 94 | TOTS |
| Ederson | 94 | TOTS |
| Heung Min Son | 94 | TOTS |
| Lorenzo Insigne | 94 | TOTS |
| Franck Yannick Kessié | 94 | TOTS |
| Marcos Aoás Corrêa | 94 | TOTS |
| Wissam Ben Yedder | 93 | FOF Path to Glory |
| Marcus Rashford | 93 | FOF Path to Glory |
| Luís Cunha | 93 | FOF Summer Stars |
| Nabil Fekir | 93 | TOTS |
| Benjamin André | 93 | TOTS |
| Marcel Sabitzer | 93 | TOTS |
| David Alaba | 93 | TOTS |
| Luís Cunha | 93 | TOTS |
| Theo Hernández | 93 | TOTY |
| Harvey Barnes | 93 | Libertadores TOTGS |
| Otávio | 92 | TOTS |
| Jonathan Bamba | 92 | TOTS |
| Lucas Vázquez Iglesias | 92 | TOTS |
| Romain Alessandrini | 92 | TOTS |
| Pozuelo | 92 | TOTS |
| Cesar Melo | 92 | TOTS |
| Oscar | 92 | TOTS |
| Otávio | 92 | TOTS |
| Tomáš Souček | 92 | TOTS |
| Lucas Biglia | 92 | TOTS |
| Éver Banega | 92 | TOTS |
| Emiliano Buendía | 92 | Freeze |
| Romário Ricardo da Silva | 92 | Future Stars |
| James Tavernier | 92 | Libertadores TOTGS |
| Leon Bailey | 91 | FOF Path to Glory |
| Mislav Oršić | 91 | TOTS |
| Bruno Fernandes | 91 | TOTS |
| Kylian Mbappé | 91 | TOTS |
| Joshua Kimmich | 91 | TOTS |
| Virgil van Dijk | 91 | TOTS |
| Sergio Ramos García | 91 | TOTS |
| Manuel Neuer | 91 | TOTS |
| Alphonso Davies | 91 | TOTS |
| Sadio Mané | 91 | Future Stars |
| Adama Traoré Diarra | 90 | FOF Path to Glory |
| Youcef Atal | 90 | TOTS |
| Morales | 90 | TOTS |
| Anssumane Fati | 90 | TOTS |
| Giovanni Reyna | 90 | TOTS |
| Karim Benzema | 89 | FUT Birthday |
| Walter Bou | 88 | FUT What If |
| Tomás Chancalay | 87 | FUT Birthday |
| Gianluigi Donnarumma | 87 | Record Breaker |