FIFA 21 WEB APP TROUBLESHOOTING GUIDE
How to fix the most common issues of the FIFA 21 Web App.
Please, click or tap on the question you want to know more.
I DON'T KNOW HOW TO ENTER ON THE FUT 21 WEB APP
It's easier than you think. Just follow these simple steps:
1
Type "
https://www.easports.com/fifa/ultimate-team/web-app
" or "
https://www.easports.com/uk/fifa/ultimate-team/fut-app
" in the address bar of your internet browser or click/tap on the link.
2
Click on 'Login' and enter your credentials
3
Enter the answer to the security question.
4
Accept the User Agreement
5
You are ready to go !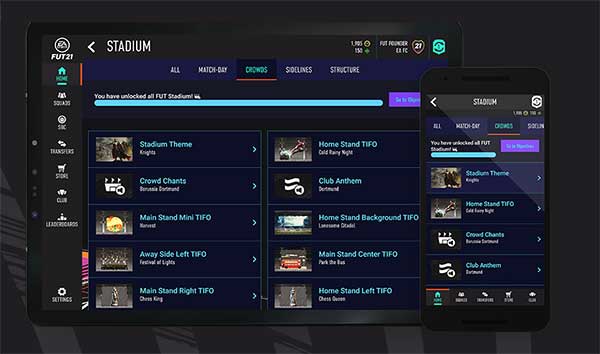 I CAN'T GET INTO THE FIFA 21 WEB APP. IT SAYS TO TRY LATER
Clean the cache
of your browser, try to access through other browsers, make sure your flash player is up to date and turn off your browser extensions. If it still doesn't work, that's because the servers are overloaded and you will have to wait.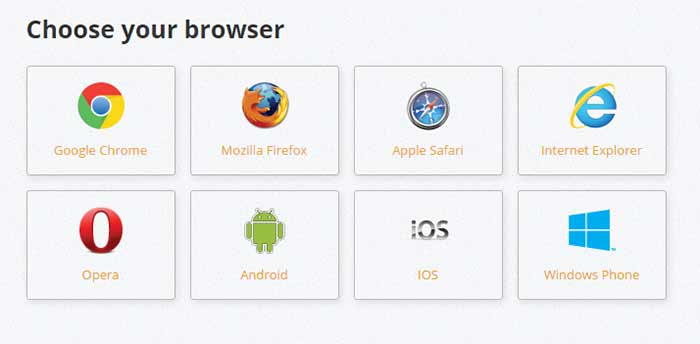 I AM REGISTERED IN ORIGIN BUT I CAN'T GET INTO FUT 21 WEB APP
Early access on the FIFA 21 web app is not available to everyone. You need to fulfil these conditions:
☑️ You must have created a FUT Club before August 14, 2020.
☑️ Your FUT 20 account must still exist.
☑️ Your account needs to be in good standing. If you were banned or had other actions taken on your account in FUT 20, most likely you won't get early access.
Even if are eligible, you can get this message. That's because the FIFA 21 Web App will become available on a rolling basis, and you probably will have to wait a few hours until it becomes released to everyone.
If you are a new player, you will need to play in the console first before you can access to the Companion and FUT Web App. Creating a brand new FUT 21 account in EA Play will not give you access to the Web App. You will need to purchase a full copy of FIFA 21 to access the FUT Web App.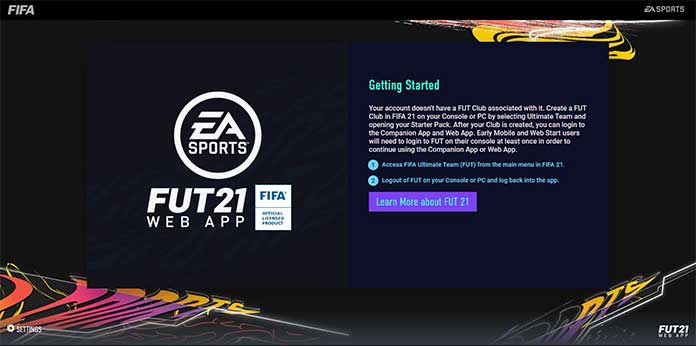 I CAN GET IN BUT THE MARKET IS UNAVAILABLE
The message 'Continue playing FUT on your platform to unlock access to the Transfer Market' means to keep playing FUT and following EA rules. Once you've started playing on your platform, you'll get an update to your status in the Transfer Market. That means you'll either gain access to the Transfer Market, or you'll see a different message letting you know why you still can't access it.

If you haven't played FUT 20 on the console where you plan to play FUT 21, the Companion and the Web App will not make available the market's earlier access. You need to validate first your FIFA 21 account in the new console to unlock the market. Access to trading won't be immediate and could take several days. Some accounts with previous FUT 20 history will be allowed to trade, while others will not. This is also true for accounts with multiple personas, as all persona data is treated separately in FUT 21. Playing FUT 20 will not give your FUT 21 account access to the Transfer Market.


I AM SEEING A MESSAGE SAYING MY ACCOUNT HAS BEEN BLOCKED
You can see two types of messages saying that your account was blocked:
"Your account has been blocked from using the Transfer Market on the Web and Companion apps due to breaking our rules You can still use the Transfer Market on your platform. Check the email associated with your EA Account for more information."
"Your account has been blocked from using the Transfer Market due to breaking our rules Check the email associated with your EA Account for more information."
If you get one of these messages, it's because EA blocked accounts that break their rules from using the Transfer Market on Web and Companion Apps. They do this to give a fair experience to all players. In the first case, you can still use the Transfer Market from your PC, PlayStation or Xbox. If you think this action is a mistake, you can email EA to
[email protected]
I CAN ONLY SEE THE BACKGROUND IMAGE
If you can't see anything else besides the background image or a loading box, you should start disabling the Adblock for that site. As soon as you do it, turn on the adobe flash on your browser.
THERE IS A MESSAGE 'RESIZE THE WINDOW'
If you are seeing this message, that's because you need to increase the size of your web browser to display the content. Use CTRL- to zoom out until you see the whole screen.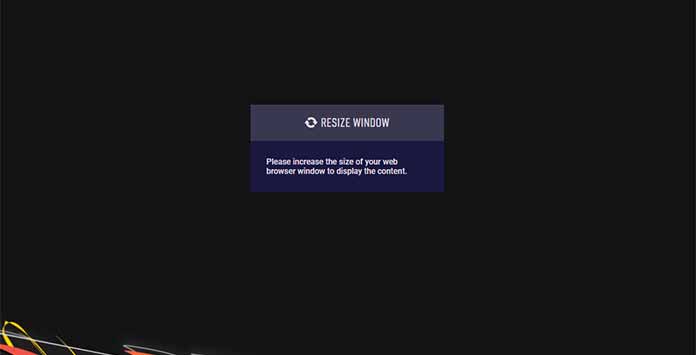 I CAN'T GET INTO THE FIFA 21 WEB APP ON MY MOBILE
The App to mobile devices is the
Companion App
and it will be available only after you access the FIFA 21 Web App.
I CAN'T BUY FIFA POINTS ON THE FIFA 21 WEB APP
FIFA Points
are only available before the game release in the early access of EA Play subscribers (former EA and Origin Access) or via Companion App. To be able to buy FIFA Points you will need to access the full game through the console first. PC accounts share FIFA Points between all versions of FUT. Any points purchased on a PC account will be usable on the web app in FUT 21.
I HAVEN'T RECEIVED ANY DAILY GIFT
I CAN ONLY ACCESS THE FIFA 21 WEB APP ON OTHER PLATFORM
Returning user rewards and good standing to access the Transfer Market are tied to your specific console account. So if you switch platforms or create a new account on the same platform, your access and rewards won't carry over.
When you go to Settings, there is a 'Change' button on the top right corner that lets you change your persona. However, this is only shown if you have played FUT 20 in at least two different consoles. Otherwise, you will not see it and your Webstart progress will be tied to the console that is shown. The persona selector will default to the persona you are not currently logged into. The Web and Companion apps are not compatible with Nintendo Switch.
THERE IS AN ERROR WHEN I TRY TO INSERT MY CLUB'S NAME
Some words are filtered and won't be able to be used as a club name. Because FUT is a global game, some words have a different context in other languages. If you receive the profanity error when creating your FUT 21 Club, please try another name. You can find a few suggestions
here
.
MY ESTABLISHED DATE IS WRONG
The est. date of many returning players is showing 'September 2020' instead of the correct date. The most common reasons are:
– You skipped a year in the franchise (eg, If you played FUT in FIFA 19 but not FIFA 20, you won't be considered a returning user if you pick up FIFA 21);
– Your club was deleted by the Terms of Service team for a violation;
– You've changed platforms (eg, you've played FIFA 18, 19 and 20 on PS4 but changed to Xbox for FIFA 21);
– You didn't play enough games on FIFA 20 (eg, if you've only played a few games in FUT on FIFA 20, you won't be considered a returning user).
If any of the situations above apply to you, you are ineligible for FIFA 21 returning user rewards and your Established date will be reset to the current year.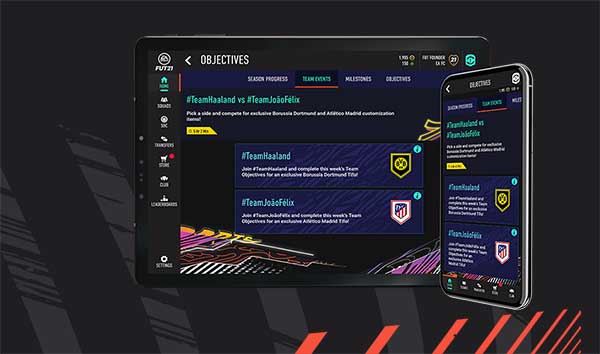 I'M NOT RECEIVING THE CONFIRMATION CODES
EA is requesting new confirmation codes in order to access the Web App but many of them are taking too long to be received. If it is your case, check if it isn't in your spam box. If it's not, change to
mobile confirmation
. The codes are sent immediately and you can access the Web App.
I WANT TO CHANGE THE LANGUAGE OR LOGIN WITH ANOTHER USER
You just need to go to the lower-left corner and click on 'settings'. Then, you will be able to change to one of other 16 languages or, if you want to use another account, sign out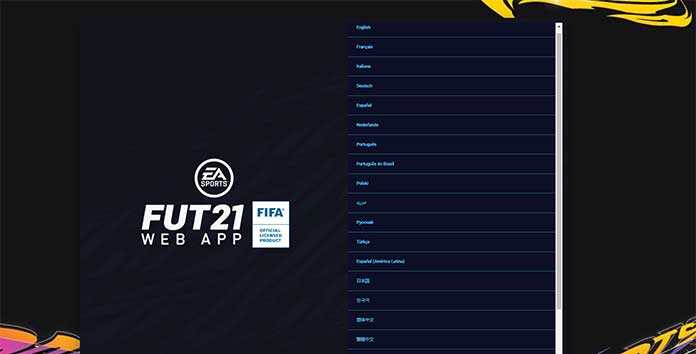 I NO LONGER CAN ACCESS THE FIFA 21 WEB APP
If you had access to the FUT 21 Web App but no longer have, even if you haven't made any change, you should know that EA Sports is blocking App access to all players that haven't played FIFA 21 in the console until 11:59 pm GMT of
October 24
(UK time). To keep using this App, you will need to buy the game and log in to FUT 21 on your console or PC at least once.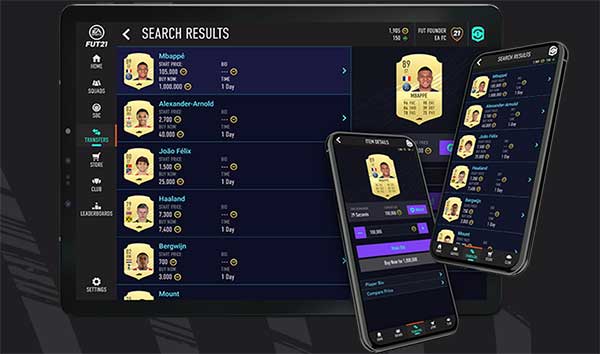 I DON'T KNOW HOW THE FUT APP WORKS
Luckily, we have published a Web App detailed tutorial that you can access clicking
here
.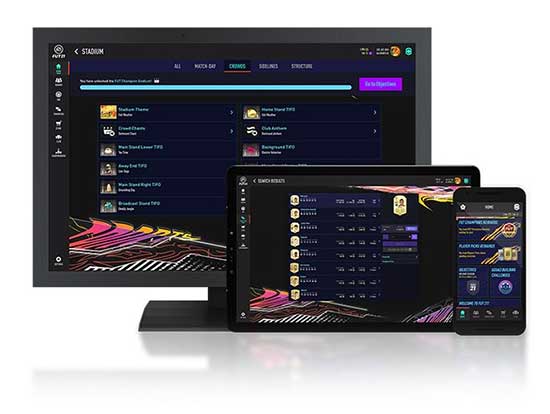 I STILL HAVE A PROBLEM
If this FIFA 21 Web App Troubleshooting guide didn't fix your problem, you should ask for help to the EA
Support
.
If your problem isn't listed on this page, please use the comments to inform us and, if we find a solution, we will update this FIFA 21 Web App Troubleshooting Guide with it.