THE BEST FIFA 22 LA LIGA FORWARDS
The forwards are the players on which fall the most responsibility of scoring goals.
Top 10
Key Attributes
Rating
Shooting
Physical
Pace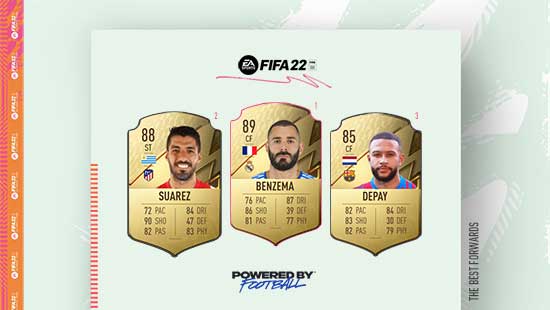 Suárez and Benzema are the two best strikers playing in Spain. They are not as fast as we would like but in everything else they are amazing players. The French forward is faster but also weaker. We agree that Suárez may not be fast enough to fit in many squads but his work rate looks better than the ones from Benzema and Félix, for example.

For the third-position, we suggest Depay, especially if you need more pace and love 5 star skillers. Other good alternatives on this league include Ángel Correa, Griezmann, Moreno and Iñaki Williams, the second fastest LaLiga player.