FIFA 23 FUT Friendlies is a game mode that allows you to play FUT matches with your friends online and on the same console/PC in different match modes.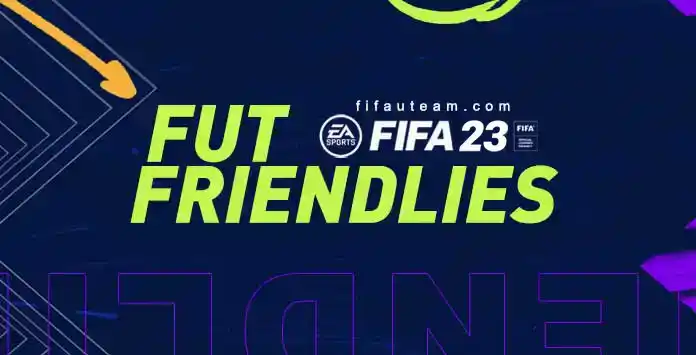 FUT Friendlies Explained
FUT Friendlies is a game mode within Ultimate Team that allows you to play online or with friends. It is a fun and relaxed way to play FIFA.
There are three
ways
to play in FIFA 23 FUT Friendlies. In other words, you can decide how you want to play and who you want to play against:
Couch Play
Play locally with your friends, or against the AI, from your couch.
Play Online
Play matches against random opponents online.
Play a Friend
Play online against your friends.
The mode features 11v11 Classic gameplay, but the real fun comes when you branch out into some custom House Rules. FUT Friendlies features ten
match types
:
Classic Match, Headers & Volley, King of the Hill, Live FUT Friendlies, Long Range, Max Chemistry, Mystery Ball, No Rules, Survival, and Swaps.
Frequently Asked Questions