FIFA 23 FUT Moments is a brand new game mode that challenges you to recreate iconic football moments.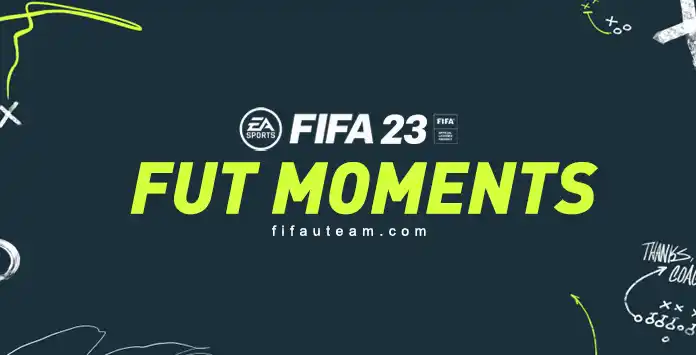 The new game mode
There are new ways to play FIFA Ultimate Team, earn rewards, and build your dream squad. FUT Moments is the new game mode where you are challenged to recreate iconic football moments.
FUT Moments is single player mode within FUT that gives you bite-sized challenges to complete in
short gameplay scenarios
with adjustable difficulty levels. Overturn a 2-0 deficit to win the game in the last 15 minutes, recreate a screamer from the weekend's action, run through the opposition to score with your keeper, and much more, with new challenges added throughout the season to give you new FUT Moments to tackle.
FIFA 23 FUT Moments also introduced a new type of currency: FUT Stars. Complete challenges to earn them and use Stars at any moment to redeem packs, coins, loan player items, and other rewards from the Moments Star Gallery. The higher the difficulty, the more Stars you'll earn as you complete each FUT Moment.
Frequently Asked Questions