The FIFA 23 Future Stars event is centered on hot young prospects, released in packs with upgraded ratings and stats.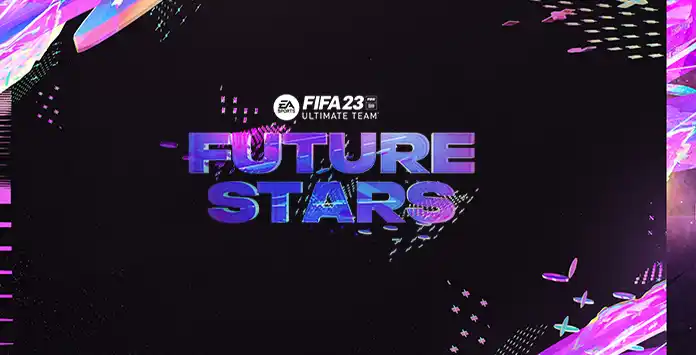 Future Stars
The Future Stars promo is one of the most original events of the FUT cycle. It is best known for releasing special items for hot young prospects.
The players need to be 23 years old or younger and cannot have been released in past Future Stars campaigns to be selected for the Future Stars event.
These special items feature
huge upgrades
in rating and stats, replicating what the players can potentially be if they meet the expectations of football fans.
Release Dates

The Future Stars event was released for the first time in FIFA 19.
Release date for FIFA 23 Ultimate Team is estimated.
FIFA 23
| | |
| --- | --- |
| Start | 03/02/2023 18:00 Fri |
| End | 17/02/2023 18:00 Fri |
22
21
20
19
Offers
The FIFA 23 Future Stars event features several offers, including special items in packs, SBCs and objectives. To know which promo packs are available, go to our
dedicated page
.
| | |
| --- | --- |
| 10/02 18:00 7d | ● Future Stars T1 |
| 05/02 18:00 5d | ● Future Stars MR1 |
| 03/02 18:00 7d | ● Player 00 FS U |
| 03/02 18:00 7d | ● Player 00 FS U |
| 03/02 18:00 7d | ● Future Stars T1 |
| Release Date | Content |
Previous Offers

You can get a good idea about which offers will be available by looking to the past years offers.
FIFA 22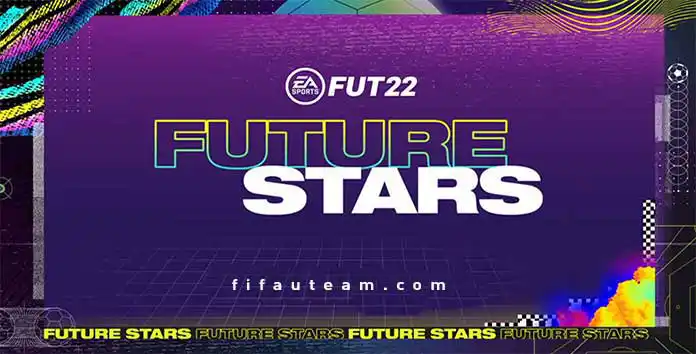 FUT Pack Offers
25k, 45k, 50k, 100k, 125k promo packs
Squad Building Challenges
Five Future Stars players (Tanganga, Leweling, Saliba, Brahim and Arthur Cabral), one Flashback item (Neymar), two Player Moments items (Calvert-Lewin and Luiz Felipe), four Icon SBCs, eight league SBCs, twelve themed SBCs rewarding up to 50k Jumbo Premium Gold Players pack and three upgrade SBCs (80+ PP, 81+ PP, 84+ PP, Mid Icon, Mid Icon PP, Party Bag).
Dynamic Objectives
Exclusive objective groups rewarding two untradeable Future Stars Academy players (Matheus Nunes and Chalobah), two untradeable Future Stars players (Chukwueze and Gouiri) and up to a Mega Pack
Themed Players Items
31 Future Star items available via FUT pack split into two teams and one mini-release, including Pedri, Wirtz, Gravenberch, Jude Bellingham, Tchouaméni, Emile Smith Rowe, and Vlahovic. In addition, nine other players were made available via SBCs and objectives, while two could be acquired via Swap objectives.
Swaps
30 tokens available by buying on the FUT store, completing SBCs and objectives, which can be swapped by nine rewards, including packs and Future Stars players.
21
20
19
Frequently Asked Questions
Future Stars Items

During the event, two teams and one mini-release of themed players are released on the following dates:

Team 1
Available in Packs: 03/02 to 10/02

Mini-Release Team 1
Available in Packs: 05/02 to 10/02

Team 2
Available in Packs: 10/02 to 17/02
FIFA 23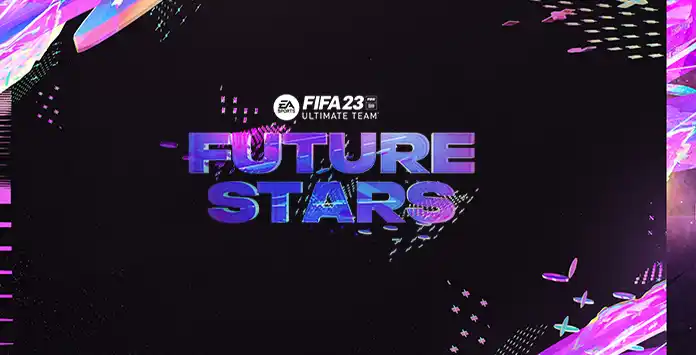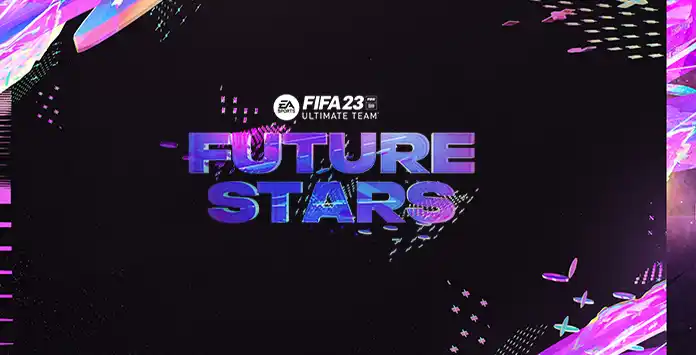 22
21
20
19