FIFA 23 login requires a password and eventually a verification code.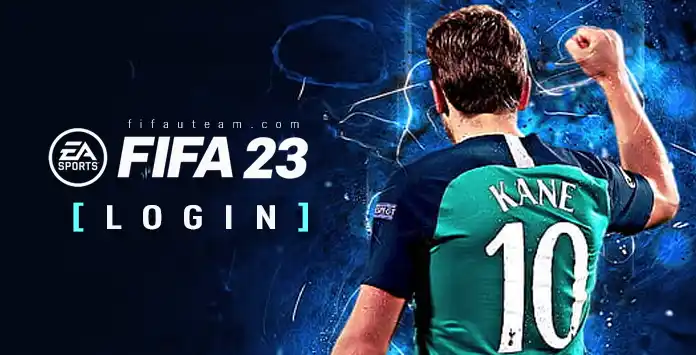 FIFA 23 Login
In order to play FIFA 23, you need to log in into Electronic Arts servers using your
EA ID
(player name for all EA titles) and the
password
associated with your EA account. You only need to do it once but be sure you take note of your credentials in a safe place.
When creating a password, use at least eight characters, combining letters, numbers, and special characters. Try not to use any information in your password that could easily be obtained, and don't repeat passwords created for other services. To improve the security of your account, try to change your passwords often.
How to sign in without a password
The FIFA 23 login only requires an EA ID and password. If you are facing issues when trying to sign in, follow these steps:
Go to FIFA 23 Login page;
Click 'Forgot Your Password?' to reset your password;
Enter your email or EA Account ID. If you don't remember your email or ID, try logging in with a connected platform account;
Check your email for a link to create a new password, and follow the instructions.
How to sign in without access to the personal email
If, for any reason, you don't have access to your personal email, you will have to try logging in to your EA Account directly on EA Help using your connected platform account where you play your EA games:
Click 'Log In' at the top right corner of any page on the EA Help website;
On the pop-up window that appears, choose to log in with your PlayStation Network account, Xbox Live account, Steam account, Apple ID, or Facebook account;
Another pop-up will appear for the platform you chose. Log in using your sign-in details for that account;
If the account you sign into is linked to an EA Account, you'll now be logged in on EA Help. You can view your account information and make updates in the EA Account Settings portal by clicking Accounts > Change email address.
Frequently Asked Questions
How do I know if I have an EA Account?
If you play FIFA and you accepted the User Agreement, you already have an EA Account.
Why does it say my credentials have expired?
If FIFA 23 login doesn't work because you are getting an error message saying your credentials are expired, that's because you haven't logged in for a while. In this case, try resetting your EA Account password. If that doesn't work, wait 90 minutes and try again. You may have tried to reset your password too many times and too fast.
How do I know my EA Account email address?
Consoles
Scroll right in the FIFA 23 menu to 'Customise';
Open 'Online Settings';
Open 'EA Account'. Here you'll find your public ID, your email address that's linked to your EA Account, and your join date.
Origin
If you don't already have Origin installed on your computer, download and install it;
Launch the Origin client and sign in to your EA Account with your EA ID and password;
Click on your EA ID at the bottom of the client and then on 'EA Account & Billing';
A browser window will open with a page for My Account. On the 'About Me' tab, you'll see a preview of your email address with asterisks;
Click 'Edit' next to Email Address;
Verify your identity.
Which email should I use for the EA Account?
We recommend using an email address that you'll always have access to. Private email domains, like email addresses you get from school or work, might expire when you graduate or leave your company. Free providers, like Yahoo or Gmail, let you recover your account and password more easily if you ever need to.
How do I update my EA email?
You can update all account information (like your email address, name, date of birth, and more), but there could be restrictions based on your country's laws, and your ID can only be changed once every 72 hours.
Go to your EA Account billing settings;
Click on the 'About Me' tab;
Click 'Edit' next to 'Email Address' to update your email;
Change your email after confirming your identity.
How to add a secondary email address?
A secondary email helps you reset your password if you're locked out of your EA Account and primary email address.
Go to your EA Account security settings page;
Click in 'Secondary Email' and then in 'Add Secondary Email';
Enter an email address different from the one registered to your EA Account;
Log in to that email address and find the security code email sent;
Enter your security code in the EA Account settings verification window.
Once set up, your secondary email will receive the same password reset instructions and confirmations when you reset your password as your primary email address.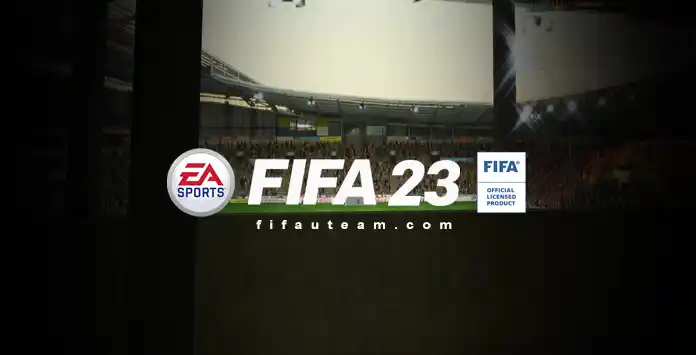 Verification Code
EA may also ask for another authentication method: a verification code. This second layer of protection is required in the following cases:
When you are trying to log in to EA games or services for the first time (including FIFA 23 and Web/Companion App);
When you are trying to change your account info;
When you are trying to access your account from a new or unrecognized device
This security measure, which replaced the security question in FIFA 19, helps prevent logging into your EA Account from unrecognized devices without your password and verification method. The login verification process creates temporary numeric passcodes generated specifically for you.
How to Turn On Login Verification
Go to your EA Account security settings page;
Under Login Verification, click 'Turn On';
Select how you want to get your codes: email, text, call or the app authenticator;
A code will be sent via the method you choose right away. Use that code to activate Login Verification.
We strongly suggest you set up multiple methods for receiving the verification code. This way, you always have an alternative if it fails. We also recommend that you select the
app authenticator
as one of these methods. It's the best option since you'll get the verification code from the Google Authenticator app whenever you need it. You need to open the app and enter the 6-digit code that appears.
How to Enable the App Authenticator
Pick 'App Authenticator' when you're setting up Login Verification and then click 'Continue';
Choose your device from the pull-down menu;
Install the Google Authenticator app for Google Play or iPhone;
Open the authenticator app and click 'Begin Setup';
Choose how you want to set up the authenticator:
– Choose Scan barcode to scan the QR code from your Settings
– Choose Manual entry to type in your EA Account's email address and the Secret Key from your Settings;
Enter the code that the authenticator gives you and click 'Save'.
Frequently Asked Questions
Do I really need to turn on the login verification?
You can turn off at anytime but you will lose access to FUT 23 and the
Web App
.
How to set up multiple methods for login verification?
Try to add as many methods as possible.
When you are trying to log in to EA games or services for the first time (including FIFA 23 and Web/Companion App);
Go to your EA Account security settings;
Under 'Login Verification', find 'Preferences' and click 'Edit'. It may be asked you to verify your account;
Choose the new method you want to add to your account and click 'Send Code';
Use that code to activate Login Verification for a new method.
Why isn't working the verification code?
Each code lasts for a limited time. If you are using the app authenticator and the timer on the code is about to run out, wait for a new code. That way you know you'll have enough time to put it in. If you are using another method, request a new code.
Why I'm not getting the codes on my email?
If you are not getting the verification code to your email address, try resending your security code or setting up a secondary email address to send to.
What if lose my phone and can't access my email?
If you lose your phone, the authenticator app fails, and you can't access your email address, backup codes are the only way to sign into your EA Account from a new device.
Where can I find my backup codes?
You can view and renew these codes in your EA Account
Security settings
. Go to 'Backup Codes' and click 'View' to find them. Write your backup codes down and keep them in a safe place so you'll always be able to log in when you need to.